Whether you're a music producer just starting out or a seasoned pro, having a home studio can be a game-changer. With recent technological advancements, it's now easier than ever to create high-quality recordings and music productions from the comfort of your own home. The benefits of having a home studio are numerous, including complete creative control over your music and the ability to work on your projects whenever you want, without worrying about booking or paying for studio time or dealing with the distractions of a shared studio space.
However, setting up a home studio can be overwhelming, especially if you're just getting started. Today we've put together the ultimate home studio setup for 2023, covering different budgets to suit a range of needs. Whether you're working with a tight budget, looking for something intermediate, or money is no object, we've got you covered.
Computer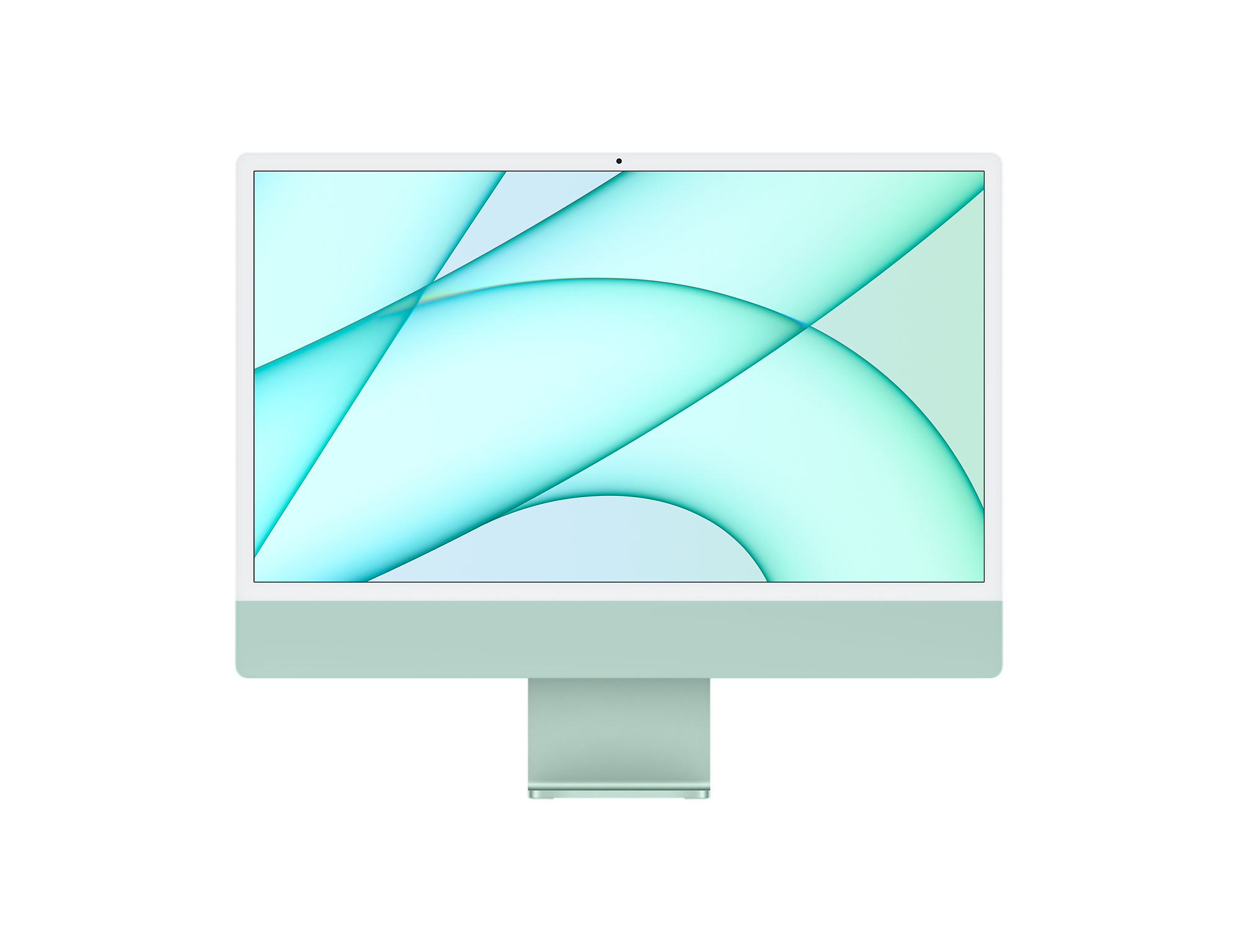 Music production involves a lot of digital processing, from recording and editing to mixing and mastering. All of these tasks require a significant amount of computing power, which is why it is essential to have a computer that can handle the demands of music production. A computer with a fast processor and a lot of RAM will allow you to run multiple software instruments and plugins at once, without any lag or latency issues. A MacBook Pro or a PC with at least 16GB of RAM is a good starting point.
Budget option: Macbook Air £1,549
Intermediate: Macbook Pro £2,149
Advanced: iMac (Fully Upgraded) £2,599
Money is no object: Mac Studio (Fully Upgraded) £7,999
DAW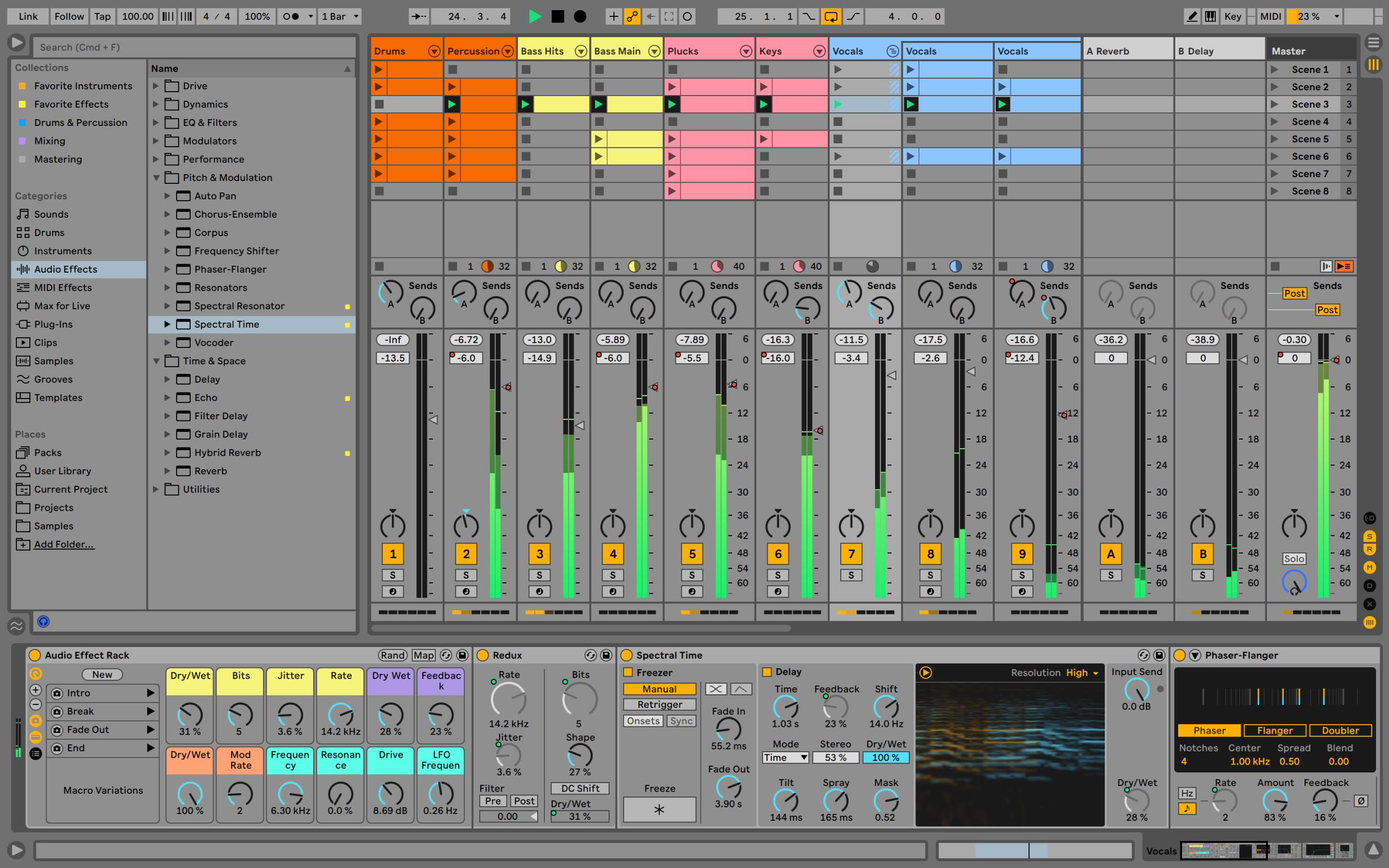 Your DAW (Digital Audio Workstation) is the software that you will use to record, edit, and produce your music. There are several DAWs to choose from, but Logic Pro X and Ableton are popular choices. Here at Point Blank, we offer courses on both DAWs, making it easy for you to learn the ins and outs of your chosen software. We'll cover everything from the basics of getting a project setup to the art of mixing as well as teaching you about the key production elements found in different genres. You can check out our music production degrees here.
Budget option: GarageBand Free
Intermediate: Logic Pro X £199 or Ableton £319
Advanced: ProTools £249 per year
Money is no object: Multiple DAWs
Headphones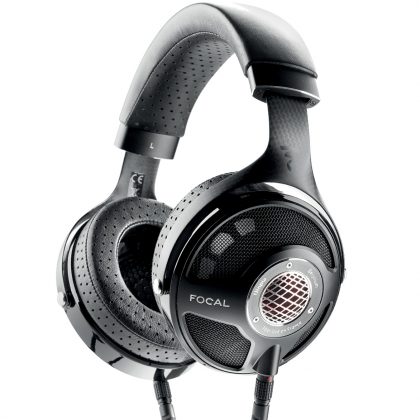 Headphones are essential for any home studio setup. They allow you to monitor your music without any external noise interfering, making them perfect for smaller spaces or even making music on the go. The Audio-Technica M50x Professional Studio Headphones are a great choice for an intermediate budget as they are affordable and provide a flat frequency response, allowing you to hear your music as it truly sounds. These headphones are closed back, making them great for recording vocals and instruments too without worrying too much about sound bleeding out into your microphone. If you have a bigger budget the Seinheiser HD 650's are widely regarded as one of the best headphones for music producers due to their exceptional sound and open-back comfortable design. This allows for a more natural and spacious soundstage, with a wider frequency response and superior clarity. The headphones are also highly detailed, providing excellent resolution and accurate imaging for critical listening. If you're unsure how to develop your critical listening skills, at Point Blank we offer modules such as advanced recording and mixing on our Music Production and Sound Engineering degree that can help arm you with the essential skills to become a successful music producer.
Budget option: Audio-Technica M20x £49
Intermediate: Audio-Technica M50x £129
Advanced: Seinheiser HD 650 £429
Money is no object: Focal Utopia £5,000
Interface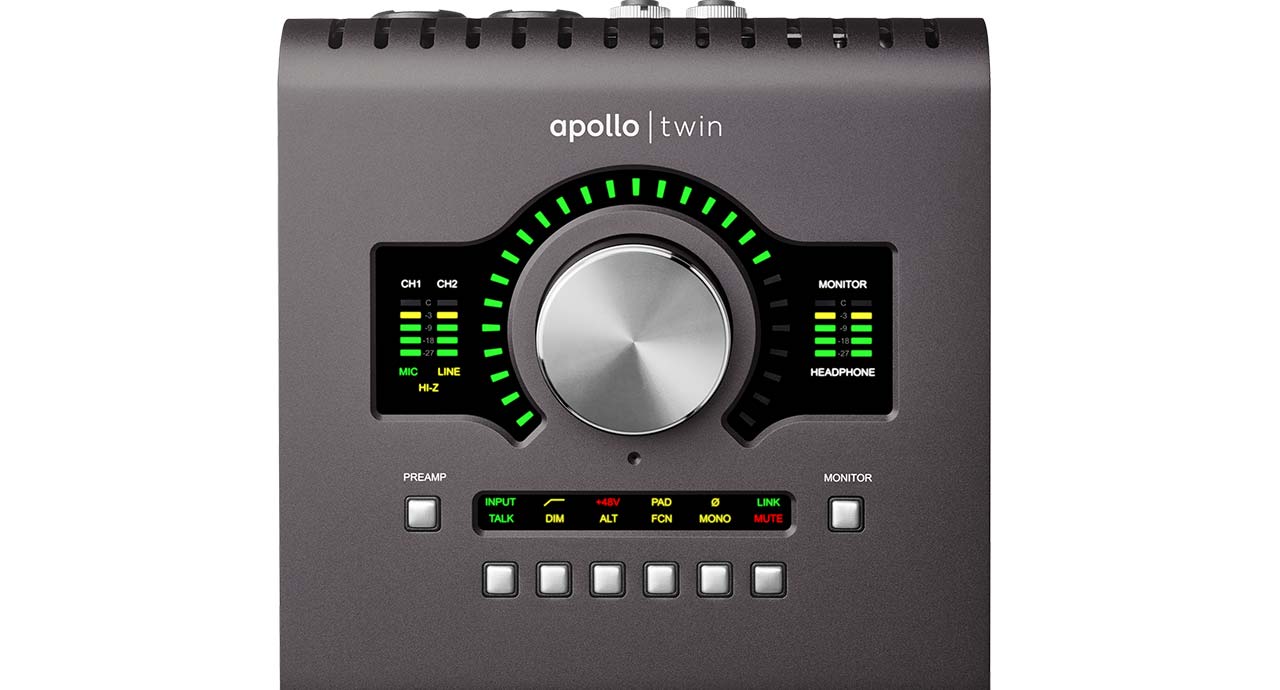 Your interface is what connects your computer to your microphone and speakers. When it comes to audio interfaces, the difference between a good and a great interface typically comes down to the quality of the preamps and converters. Preamps amplify the signal from your microphone, and converters convert the analog audio signal to a digital signal that can be processed by your computer. A good audio interface will typically have clean, transparent preamps and converters that accurately capture the sound of your microphone or instrument. However, a great audio interface will often have preamps and converters that add a bit of character to the sound, such as warmth, punch, or colouration, enhancing the overall sound and tone of your recordings.
The Focusrite Scarlett Solo 3rd Gen USB Audio Interface is an affordable and reliable option for a smaller budget while the Universal Audio Apollo Twin offers next-generation 24-bit/192kHz audio conversion, dual onboard UAD processors, and a range of award-winning UAD plugins for added processing power, making it an ideal choice for anyone with a larger budget.
Budget option: Scarlett 2i2 £155
Intermediate: Solid State Logic SSL 2+ £234
Advanced: Universal Audio Apollo Twin Duo MkII £877
Money is no object: Universal Audio Apollo X8 £2,666
Microphones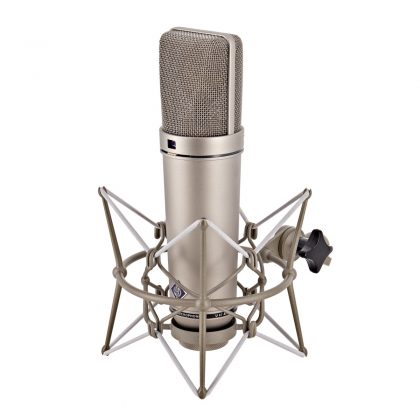 A microphone is another critical component of your home studio setup. It is the tool that captures the sound of your vocals and instruments, making it essential to choose the right one. The Audio-Technica AT2020 is an excellent option for those on a budget and has received notable recognition in the music industry, particularly for Billie Eilish's early recordings. Eilish and her producer brother Finneas O'Connell recorded her first EP and their breakout hit "Ocean Eyes" on the Audio-Technica AT2020, making it a popular choice among her fans.
However, if you have a larger budget, there are other microphone options to consider, such as the Shure SM7B or the Neumann TLM102 Studio Condenser Mic. The Shure SM7B is a dynamic microphone that has a smooth and warm sound and can handle high sound pressure levels, making it an ideal choice for recording a mixture of things like vocals, drums, and electric guitar amps. Alternatively, the Neumann TLM102 Studio Condenser Mic is a go-to high-budget option that has become a go-to for famous vocal producers around the globe. It has a large diaphragm capsule that provides a transparent and detailed sound, making it perfect for recording vocals that sound pristine and clear. It does though, come with a slightly higher price tag, usually coming in at around the £2,500 mark. As with all gear the quality of your recordings will be largely influenced by your knowledge of how to use it, our Music Production and Vocal Performance degree goes in-depth into how you can not only properly engineer your sessions but also teaches other valuable skills like live vocal techniques or how to market and brand yourself as an artist.
Budget option: Audio-Technica AT2020 £90
Intermediate: Shure SM7B £399
Advanced: Neumann U87 £2512
Money is no object: Sony C800G £11,500
Speakers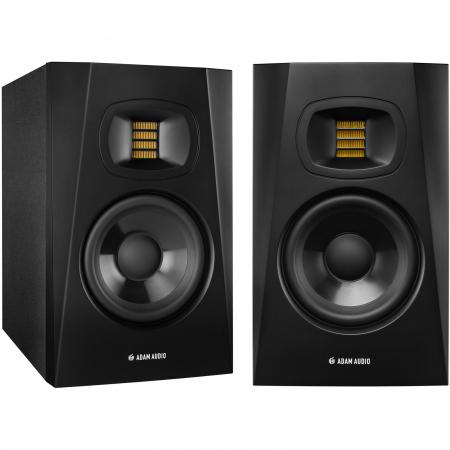 Finally, you need a good pair of speakers to accurately monitor your music. The ADAM Audio T5V Studio Monitors are a great choice for home studios, as they provide clear and accurate sound at an affordable price. These monitors have a 5″ woofer and a U-ART accelerated ribbon tweeter that work together to deliver a clear and balanced sound. The T5Vs have a frequency response of 45 Hz to 25 kHz, making them suitable for monitoring a wide range of genres and can last you a lifetime. If you're looking to level up from your current set-up the Genelec 8351B's feature a three-way design with dual 8-inch woofers and a coaxial driver, delivering a smooth and detailed frequency response with excellent imaging and clarity.
Budget option: Presonus Eris E5 £160
Intermediate: ADAM Audio T5V £290
Advanced: Genelec 8351B £3,505
Money is no object: Neumann KH310A £3,549
While these recommendations are not the only options available, they can serve as a starting point for those who are unsure where to begin. Ultimately, the right equipment for your home studio depends on your specific needs, budget, and personal preferences. We hope that our recommendations can provide a useful guide for those looking to set up their home studio, helping them to make informed decisions and create music with confidence. Remember, it's not about having the most expensive gear; it's about having the right tools and skills to achieve your desired sound, at Point Blank we offer music degree courses that are cutting-edge and relevant to the current state of the music industry you can find out more about what we offer here.
Register to Access Free Courses, Plugins, Projects, Samples & More
When you register with Point Blank, you access an array of free sounds, plugins, online course samples and much more! Simply register below and visit our Free Stuff page to get your hands on a range of exclusive music-making tools and tutorials provided by the team. Fill your boots!