Each week, the Point Blank events calendar is packed with inspiring masterclasses, thought-provoking perspectives, techy talks and more. These events are delivered by cutting edge artists, music industry professionals, renowned tastemakers and others and are live-streamed straight to your desktop – so you'll be able to stay inspired, learn new techniques and gain insights weekly. You can head here to see our full roster of upcoming industry events.
Follow on below to see what's on in the world of Point Blank events.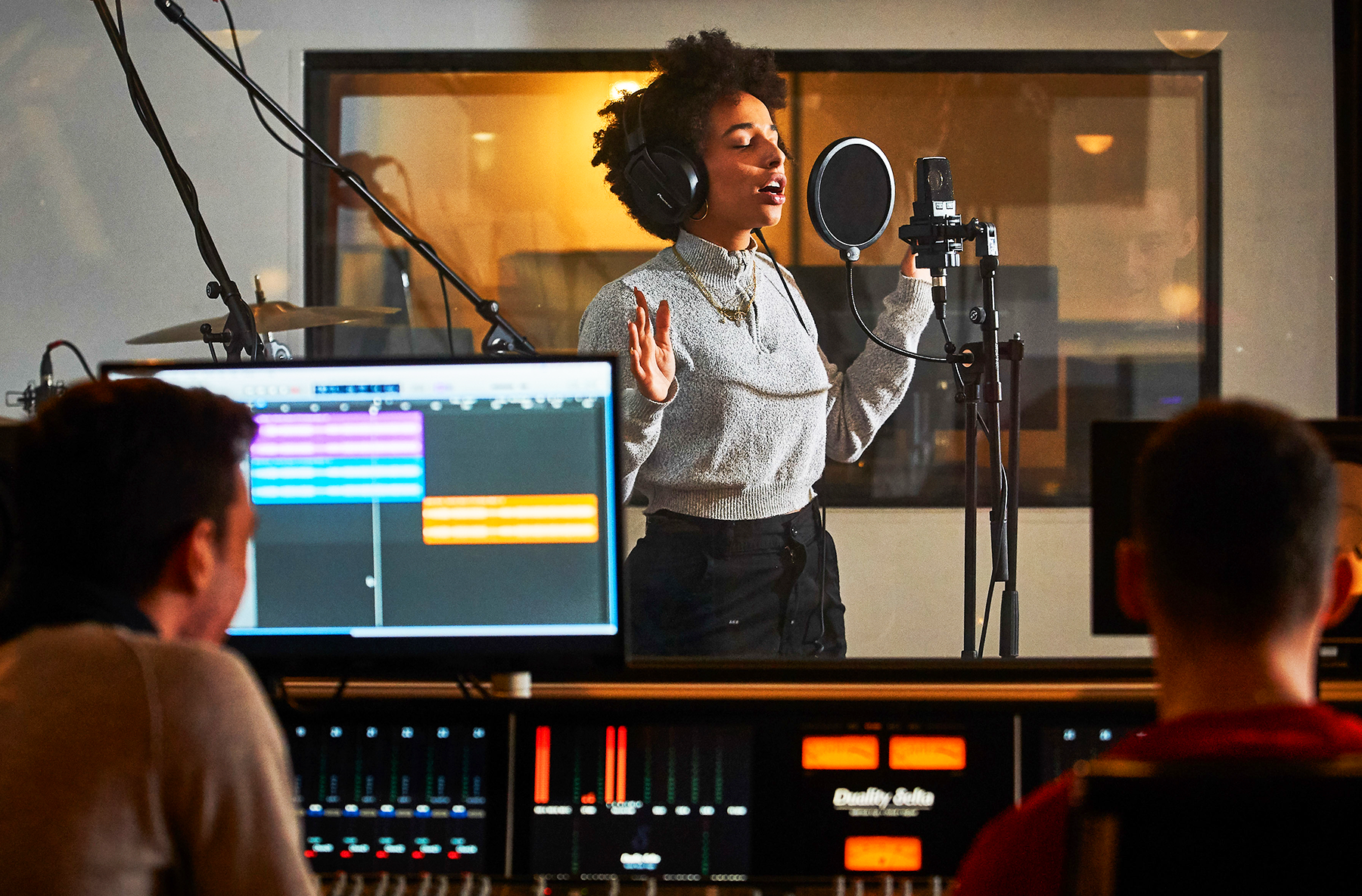 On the 3rd of February at 19:30 GMT, Point Blank will join Anneliese Harmon and Manasvi Dethekar for an insightful workshop focussing on managing your expectations as a songwriter and producer.
This session will be led by MMF (Music Managers Forum), an organisation that works to represent and support music managers in both the national and international music industries. We will explore the essentials of music management, with the participants getting the opportunity to ask questions regarding careers in the music sector.
Additionally, the workshop will help you get an understanding of the role of a music manager, provide clarity on pathways to becoming a music manager and open you to a wider network of managers. We will also explore some key campaigns relevant to current music industry discussions.
Leading this discussion will be MMF GM, Anneliese Harmon, who has over 20 years of experience in artist management, international marketing, promotions and development with both major and independent artists and companies and MMF's Membership Secretary, Manasvi Dethekar, who has an A&R background and has previously worked in electronic music with labels such as Ninja Tune and Accidental Records, and radio such as NTS, Foundation FM and Reprezent.
This event will take place on campus and via Zoom for those unable to make it in person.
Mastering: Tools and Workflow With Manuel (10th February 20:00 GMT)
Manuel Scaramuzzino is here to help you to get your music to the final level. he has more than ten years of experience in the music industry working mainly as a mastering and mixing engineer. He has worked with artists, musicians, bands, producers and record labels from all over the world from Italy to the UK, Argentina, the USA, Mexico, Portugal, Switzerland, Germany and so on. His goal is to bring the music you have worked really hard on to its maximum potential, giving it the final polishing it may need and increasing the chance of your success.
This session will explore techniques as well as discuss methods of developing a successful career as an engineer in the music industry. This event will take place live on campus but there will be a Zoom link for those that would like to attend remotely.
Music Industry 101 With Dr. Mathew Knowles (2nd February 18:00 PST)
In this one-of-a-kind masterclass, Dr. Knowles will join us online to share his best tips to breathe life into your music career and make sure you are building a foundation for long term success.
Dr. Knowles will guide you in the process of taking inventory of your musical skills and experiences and putting them to the best possible use in the modern music industry.
He is an author, professor, public speaker, entrepreneur, music executive, artist manager, and founder of Music World Entertainment, one of the world's leading music and entertainment companies, with more than 450 million records sold worldwide. Dr. Knowles is perhaps best known for launching the music career of his daughter Beyoncé — initially as part of Destiny's Child (one of the most successful girl groups in history) and then as a solo artist.
Register to Access Free Courses, Plugins, Projects, Samples & More
When you register with Point Blank, you access an array of free sounds, plugins, online course samples and much more! Simply register below and visit our Free Stuff page to get your hands on a range of exclusive music-making tools and tutorials provided by the team. Fill your boots!
This post is included in Events, News