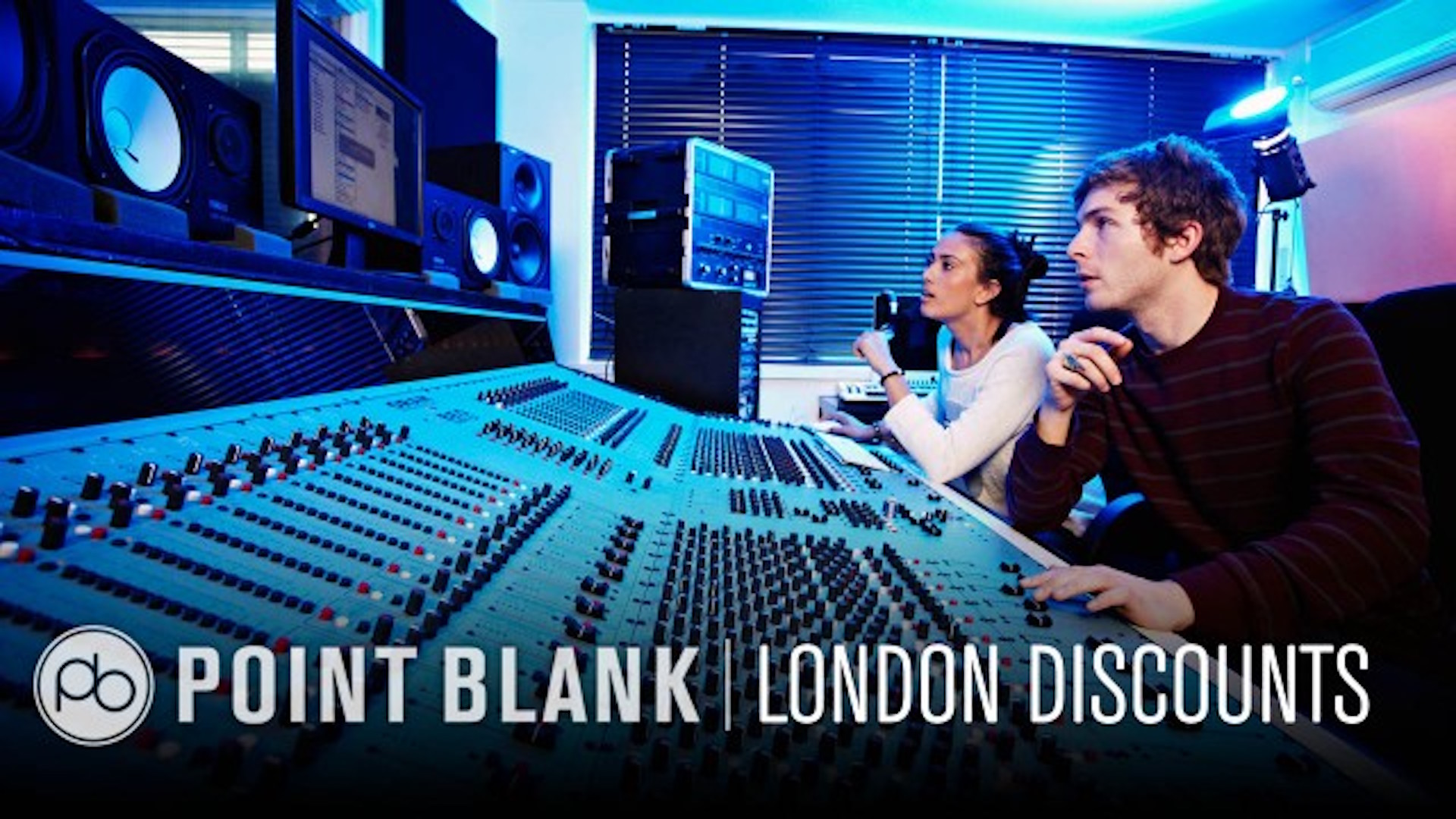 Every student loves a discount. So with that in mind, why not check out some of the best offers available to you as soon as you become a Point Blank London student…
To take advantage of these exclusive Point Blank London student discounts, email yasmin@pointblankmusicschool.com or one of our course advisors for more information.
Discount for Returning Point Blank Students
So you've finished your course at Point Blank but still feel there's more to learn. No worries. We offer discount on future courses for all returning Point Blank students.
Free Studio Setup With All London Music Production Diplomas
All London Diploma students receive an amazing bundle of Novation/Focusrite studio kit totally free including KRK monitors, keyboard, soundcard and software. All you need to start making great music!
30% discount on AIAIAI Headphones
AIAIAI boast a world-renowned network of producers and DJs as part of their unique and highly collaborative development process. AIAIAI headphones are used by the likes of Richie Hawtin, Bonobo, Martyn, Kode9, Eclair Fifi, Kaytranada, Ta-Ku, Peanut Butter Wolf and many more. What are you waiting for?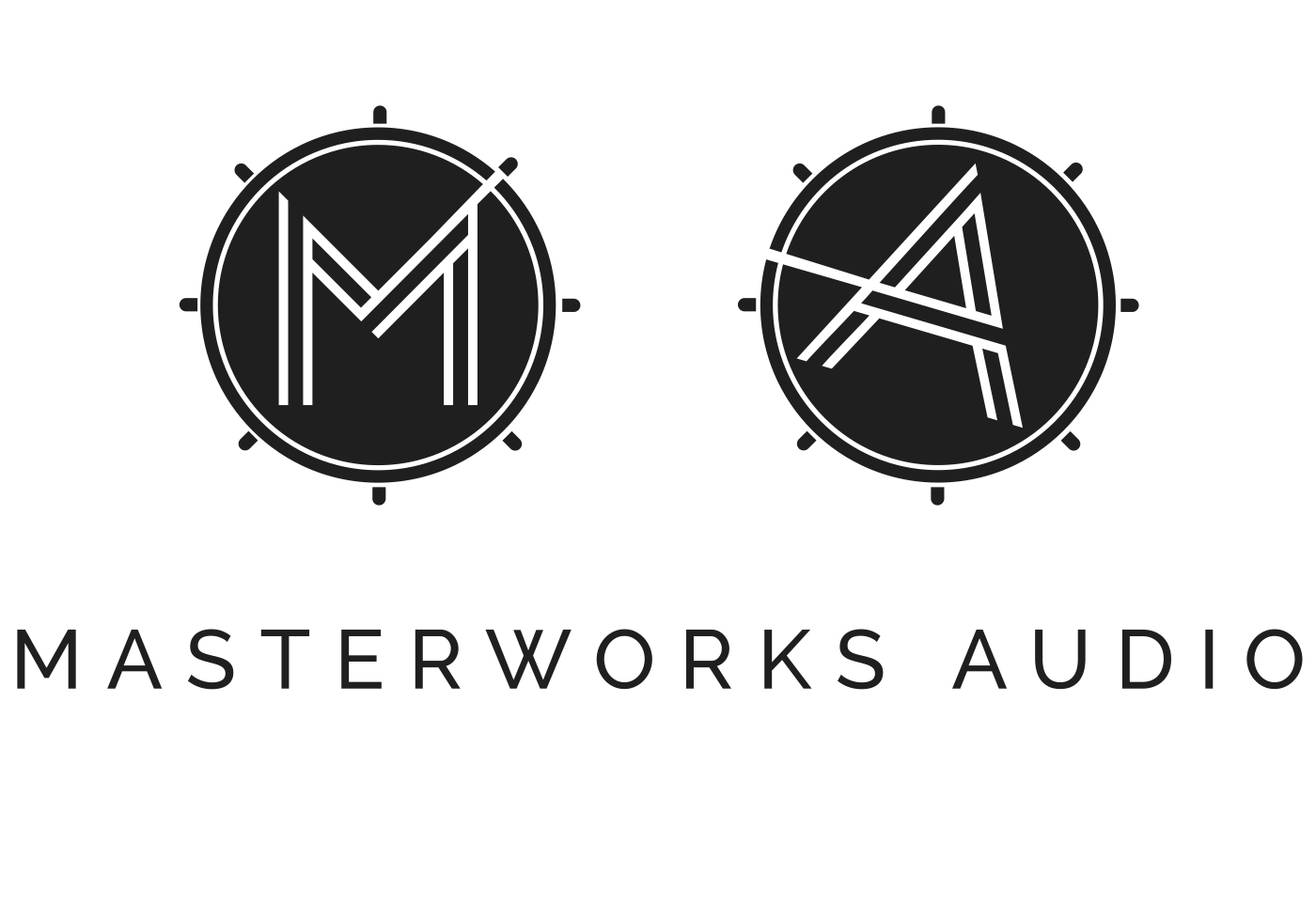 33% off Mastering Session (£40 p/track)
Full explanation/tutorial given to students who attend the session at NO extra cost. Master your tracks on a full analogue set up (or digital only if the material requires it). Credits include: Dark Sky, Azari & III, Gold Panda, Slash/Fergie, Filthy Dukes, Imogen Heap, Klaxons, Crystal Castles, XL Records, Ninja Tune, Merok, Church Records, Monkeytown. More clients, contact details and gear list at http://www.masterworksaudio.co.uk

25% off first Sounds Pack purchase at Beatport
Our generous friends over at Beatport have given all Point Blank students a whopping 25% off their first Sound Packs purchase when you spend a minimum of $20! Drop an email to Yasmin with your full name and Beatport username to get your code.
Free Logic 101 Qualification
As an Apple Authorised Training Centre, Point Blank gives you access to the Logic 101 Qualification for free. Once you pass you'll be become an Apple Certified Pro. If you're interested in the qualification please speak to our college manager David McHugh.
Up to 30% Off Native Instruments Hardware
All Point Blank London students can get up to 30% off the Maschine range (excluding Mikro). This is an awesome discount on what are some of the most popular hardware tools in electronic music production today.
Up to 50% Off Native Instruments Komplete Software
All Point Blank London students can buy Komplete 11 for £240 and Komplete 11 Ultimate for just £480. That's a whopping saving, and gives you everything you need to start marking great music. Please note that discounts are not available on upgrades.
20% Discount on Secretsundaze Studios! 
London students are entitled to a 20% discount on their first studio session at the new Secretsundaze studio facilities in East London. Email Luke Hopper at Secretsundaze to take advantage of this offer.
Apple Education – Discounts on Macs and New Software
Point Blank are an approved Apple Training Centre, therefore students are eligible for a standard education discount. Students may be eligible for larger discounts by registering for an NUS card, and HE students may be eligible for a larger discount. To find out more about Apple Education discounts, come into our London office and speak to Yasmin.
40% off all versions of Ableton Live software
When you enrol on any of our Ableton courses in London, you're entitled to 40% off any version of the Ableton Live software. Find out more about Ableton products on the Ableton website, and to get your discount come into our London office and speak to Yasmin.
Up to 50% off at DV247
We're pleased to say that as part of a partnership with online music retailers DV247, Point Blank London students can get up to 50% off selected products. For more details, contact Simon at DV247 with the particular product(s) you're interested in.
Novation & Focusrite & KRK – 10% off
Our good friends at Novation and Focusrite have offered up a great discount for our students. Their range of products includes the excellent Dicer DJ controller, the Launchpad controller and much more.  Once you're signed up for a course, just head here to fill in your details and you can get 10% off all current prices on selected Novation and Focusrite products – it's that simple!
Pioneer via West End DJ – 5% off Pioneer DJ Equipment
If you fancy treating yourself to the best DJ gear on the market then head over to West End DJ and claim your 5% off Pioneer equipment. West End DJ is one the very best DJ stores in the heart of London's West End, providing a wide range of gear and equipment from various manufacturers – and, of course, Pioneer are market leaders – famed for their CDJs and excellent mixers!
50% off the R2 Headphone range from Flare Audio
We have an exclusive 50% off the amazing R2 headphones from partners Flare Audio, for all students and alumni. The R2's innovative design offers unrivalled purity of sound in a small, lightweight package, allowing artists to experience the sensation of being inside the world's best studio's all from the comfort of their laptop – these are the perfect in ear reference earphones for the travelling producer. Contact Yasmin for the discount code.
ACS – 20% Discount for Point Blank Students
If you're a DJ, producer or just a frequent gig goer protecting your hearing is extremely important. Our friends over at Advanced Communication Solutions are offering a fantastic 20% discount for all Point Blank students. So if you're after some custom-made hearing protection just call 0207 609 0918 to book an appointment. You will need to provide evidence of your student status.
TFL 18+ Student Oyster Photocard – Save 30% Against the Price of Adult Fare
Travelling around London can be costly.  With TFL's 18+ student rail card you can save 30% on the original adult fare and it'll only cost you £20 to sign up!
NUS Extra
From festival tickets to money off electronic products, there are an array of discounts available with a valid NUS Extra card. Check out our top 5 picks of the best NUS has to offer which includes 50% off Spotify subscriptions and discounts on festival tickets.
KK Music Consultancy – Free Consultation
Are you currently on the Intensive Music Production & Business Diploma? If the answer is yes then you are eligible for a free consultations with KK Music Consultancy worth £150. KK Media Consultancy help artists, brands and labels by connecting them with important contacts and offering invaluable advice and their clients include Shola Ama and Rumer.
Discount Cards for Sample Magic
Our good friends over at Sample Magic have given us 350 of their student discount cards which also entitle you to 150MB of free samples when you register on their site. Again, exclusively for online students – all you have to do is simply tick "I am a student", when registering, to claim your free samples. We couldn't make it any simpler! Enjoy folks.
15% Discount at Shure
All Point Blank London students are entitled to 15% discount off a large range of Shure products. Shure are manufacturers of the finest in microphones, headphones and various other audio equipment and we couldn't be happier to be teaming up with such a cool company! All you need to do is send an email to marketing@shuredistribution.co.uk with your course confirmation and the products you wish to purchase to claim your discount.
20% off UDG Products Through Dynamic Distribution
If you've been searching for the right products to transport your DJ equipment, you'll no doubt get excited by this exclusive discount from UDG via their UK distributor, Dynamic Distribution. UDG's gear is used by DJs all over the world! This offer is for a massive 20% off selected items, so just drop us a line to find out more.
Up to 35% Discount on Bundles and Upgrades at Waves
All Point Blank students are entitled to 25% off all bundles and upgrades and 35% off selected bundles. Just make sure to remember that, when placing your order via orders@waves.com, you need to attach proof that you're a Point Blank student to claim your discounts. This is very important, as you need to be able to show them that you are indeed studying with us!
320MB+ of Free Loopmasters Content
Get 320MB+ of free content. This carefully curated sound pack incorporates cutting edge elements from the most up to the minute sounds in underground music, which you will be able to use throughout your studies. On top of this exclusive tools bundle, Loopmasters are also offering an incredible discount of 20% on the first purchase of any Loopmasters product for PB students.
Up to 50% off Selected Plugins with Plugin Boutique
We have also teamed up with Loopmasters sister site Plugin Boutique to offer students 30% on Fxpansion plugins: DCAM Dynamics, DCAM Synth Squad and Maul. Buy all three together and get a whopping 50% off! Also 50% off Sonnox, D16 Group, 40% off Izotope and 20% off Arturia. Get 20% off all of their products.
40% off Microphones at Sontronics
Desperately in need of a new microphone but worried about the price? Never fear! Our friends and official education partner Sontronics are offering all Point Blank students a mighty 40% discount on their microphones so be sure to get in touch to pick up your bargain.
30% off Output products for Point Blank Students in 2017
Output are the creator of some ground breaking plugins and instrument libraries including REV, Signal and EXHALE, opening up a world of sound design which has consistently been hailed as "inspiring" and "creative" for producers, composers and musicians. Head here for details of accessing a 30% discount.
25% off Conductr Apps 
Conductr is an iPad app designed for artists wanting to work fluidly in a live situation. Their Ableton Live and Traktor controller interfaces have been designed to provide producers and DJs with a different kind of experience, creating a new way of interacting with music. To claim your 25% discount, contact us for your unique code and then head to Conductr to reedem it.
35% off Print Subscriptions at My Favourite Magazines
If you fancy saving 35% on publications such as Future Music and Computer Music, then all you've got to do is head over to My Favourite Magazines for information on how to claim your student discount and enjoy these classic magazines for even less!
40% off Sample Packs from No Dough Music
You can save a rather substantial 40% off Sample Packs from No Dough Music – just head over to nodoughmusic.com and use the code PBL40 to claim your discount.
Join Musicians' Union for just £20
Current London full-time students can join Musicians' Union for the reduced rate of £20 a year (you must have started your course to qualify for the discount). Benefits include free insurance cover of up to £2000 on musical instruments and on laptops, microphones and kit used to make music (phones and iPhones not included). To find out more, just click here. Please note, insurance cover is not automatic.
40% Off Sonic Faction's Archetype Kontakt Bundle
To celebrate its partnership with Point Blank, Sonic Faction is offering a whopping 40% off its Archetype Kontakt Bundle for all students and alumni. Contact us with your course details to access the code. Archetype Kontakt Bundle is the essential collection for Kontakt, featuring 8 legendary instruments redesigned with a modern twist. Archetype features vibrant analog synths and drums, reactive animations, and over 800 presets. It includes Komplete Kontrol and Maschine integration as well! Learn more about Archetype here.
15% Off All ROLI Products
You can get an exclusive discount on ROLI's revolutionary products – all you have to do is go to ROLI's Education Page and get in touch with their Education Team to activate the discount.
20% Off All Buzz Bar Services
Got all the technical skills and want to go big? Buzz Bar is the one-stop shop for your online needs. They can provide you with all of the online branding you need in one sitting, one on one, in their Hoxton shop which is three minutes away from Point Blank. As an example, clients frequently walk out of Buzz Bar with new branding, a website, designed social media and edited studio shots in four hours, which costs £120 for PB students, instead of the normal £150. And for every seven hours, you'll get one hour free!
One-Off 25% Discount on Traxsource Purchases
Traxsource is a underground digital music store, specialising in dance music. After more then a decade in operation, Traxsource maintains a strength of vision and self-determination that grants it a distinguished position in the persistently changing electronic music market. All Point Blank students are entitled to a one-off 25% discount on their Traxsource purchases. Get in touch with us with your course details for the promotional code.
30% Off Music Gateway's Pro & Business Accounts Annually
Music Gateway is the global marketplace for music professionals to connect through projects and work opportunities. As well as finding producer work and remixes, members can also post their own projects and connect with vocalists, writers, and a whole range of creative professionals from around the world. Contact Yasmin to get your discount code and save 30%.
10% Off Trax & Wax Vinyl Subscription Service
Trax & Wax is the first vinyl subscription service focused on dance music, which enables vinyl collectors to pay a monthly/yearly fee and receive a curated surprise box of dance music records delivered to their doorstep every month. We work with the most prominent distributors of electronic music including Rush Hour, Clone, Syncrophone and Word & Sound to curate a surprise box of brand new releases and represses from some of the most forward-thinking labels and DJs in the industry. All Point Blank students are entitled to a 10% discount, contact Manon with proof of enrolment to claim your money off.
15% Off at Stop Fix in Haggerston
Photographic cafe, workspace and wine bar Stop Fix are offering PB students 15% off. The space is located on 8 Lee Street, E8 4DY and is a stone's throw from our Orsman Road studio complex. You can find out about forthcoming events on their website.