Maschine fast became the go-to beat machine of millions of producers worldwide when it was launched back in 2009. Since, it's seen some updates to its hardware and software via Maschine 2.0 and the landmark Maschine Studio controller. For many, it was a studio tool, used to produce and create ideas and beats, but more and more artists were taking the popular beat maker on the road. Now NI have catered for live performers with a brand new hardware release: Maschine Jam.
In our recent FFL, PB instructor Paul Ressel (Lana Del Rey, Faithless) gave a first look at the new Maschine Jam and its new software functions, also separately demonstrating how to use Jam within Ableton Live using a controller template.  Watch the full videos above and subscribe to our YouTube channel so you never miss another free tutorial or live event.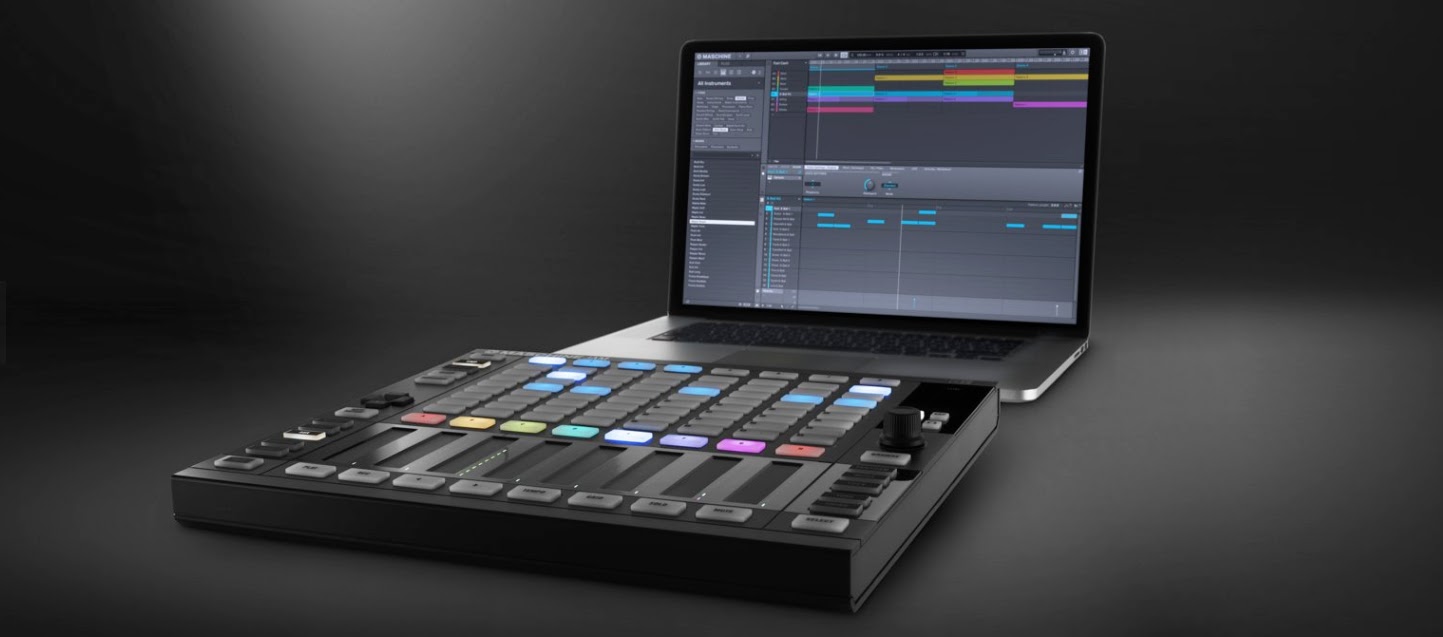 Maschine Jam is Native Instruments' new hardware controller for their popular beat
production software
Outside of Maschine Jam, In the third and final part of our new series looking at Native Instruments' new synth-cum-sound designer Form, PB instructor Daniel Herbert examines how you could incorporate the innovative instrument into your live performances. With a Performance Section based around quick morphing of sounds including a coloured connection to Komplete Kontrol series keyboards, you can quickly switch up your samples with the press of a key.
Alongside this guide to the Performance Section, part one of our series looks at key features and in part two, we examine the Motion Curve and how to quickly renovate your samples using Form's unique function. Watch part one and two below, and make sure you subscribe to our channel for more exclusive tutorials and live events.
At Point Blank we're constantly updating and upgrading our hardware and software to make sure our students are always learning on the latest equipment. We'll be installing our very own Maschine Jams in our brand new studios soon – if you want to come down and see it for yourself, we host tours every Wednesday at 17:30 and Saturdays at 12:30. Click here to book yourself on one..
Register to Access Free Courses, Plugins, Projects, Samples & More
When you register with Point Blank, you access an array of free sounds, plugins, online course samples, access to our social network Plugged In and much more! Simply register below and visit our Free Stuff page to get your hands on a range of exclusive music-making tools and tutorials provided by the team. Fill your boots!