Anyone else missing live shows? Because we most definitely are! Though it's not exactly the same experience as being elbow-to-elbow with other music lovers, concert films can definitely help fill the void. Lucky for us, there is a huge variety of films of all music genres and eras to keep us entertained. We've put together a list of our favourite picks to ensure you get the best of the best. Get dressed up or put on your pyjamas and get ready for a concert in the comfort of your own home.
Feeling inspired to learn the ins and outs of making music of your own? Kick start your music career from home by taking one or more of our award-winning Los Angeles and online courses. We're currently offering a 25% discount on our selected online and Los Angeles courses with the codes ONLINE 25 and LA25until February 28th, making this the perfect time to join the Point Blank family.
1. Homecoming – Beyoncé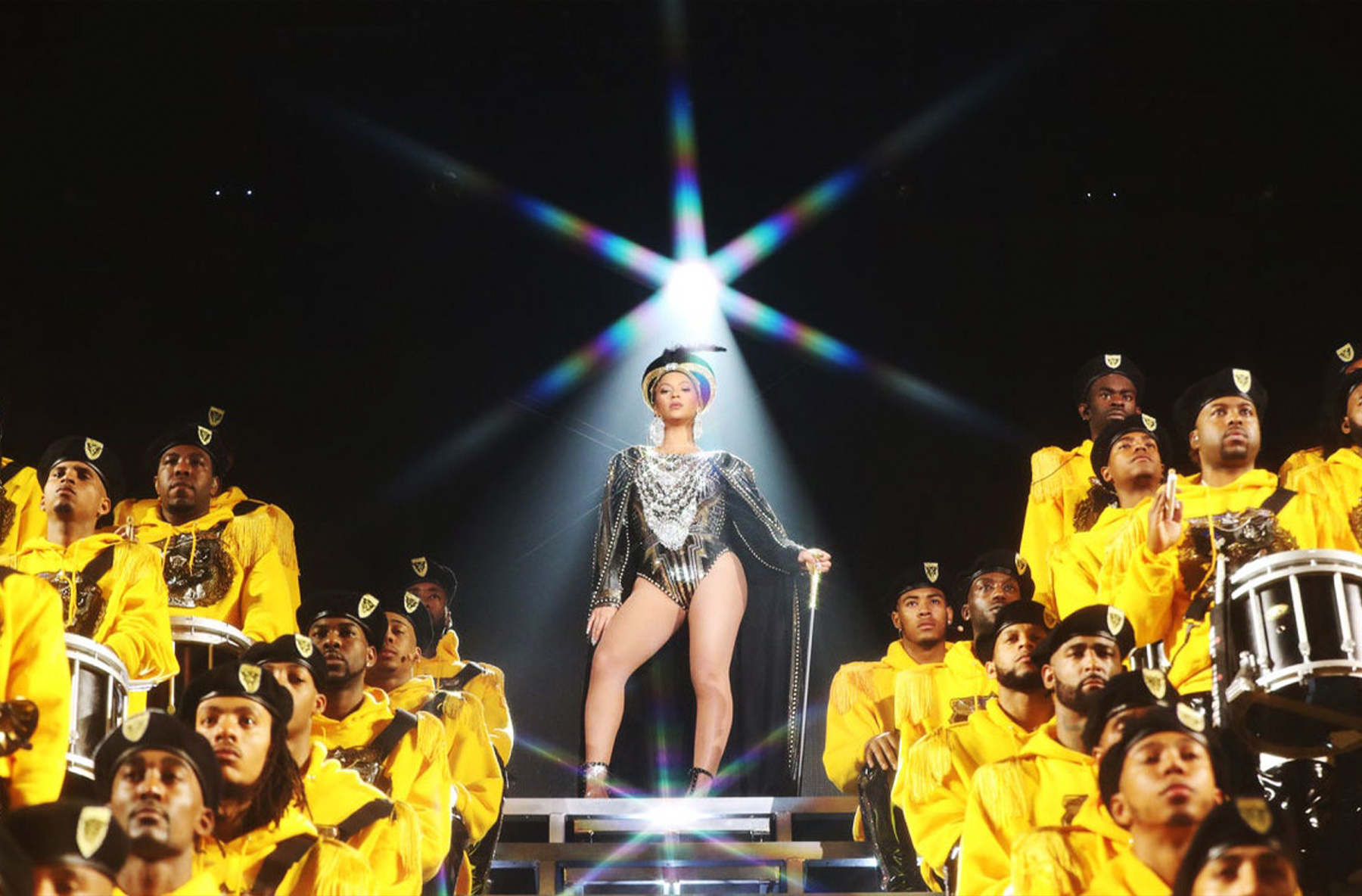 Written, executive produced, and directed by Beyoncé herself, the film takes you behind the scenes and to the Coachella stage, as she makes history as the festival's first African American female headliner. The film's name pays homage to the rich tradition of halftime shows at historically black colleges and also reflects the star's return to the stage after an unexpected pregnancy. Aside from the show-stopping, masterfully-choreographed, game-changing performances, you are given an in-depth look at the inspiring road to representing a movement so ingrained in African American culture, on a stage where it has not been largely celebrated.
2. Awesome; I Fuckin' Shot That! – The Beastie Boys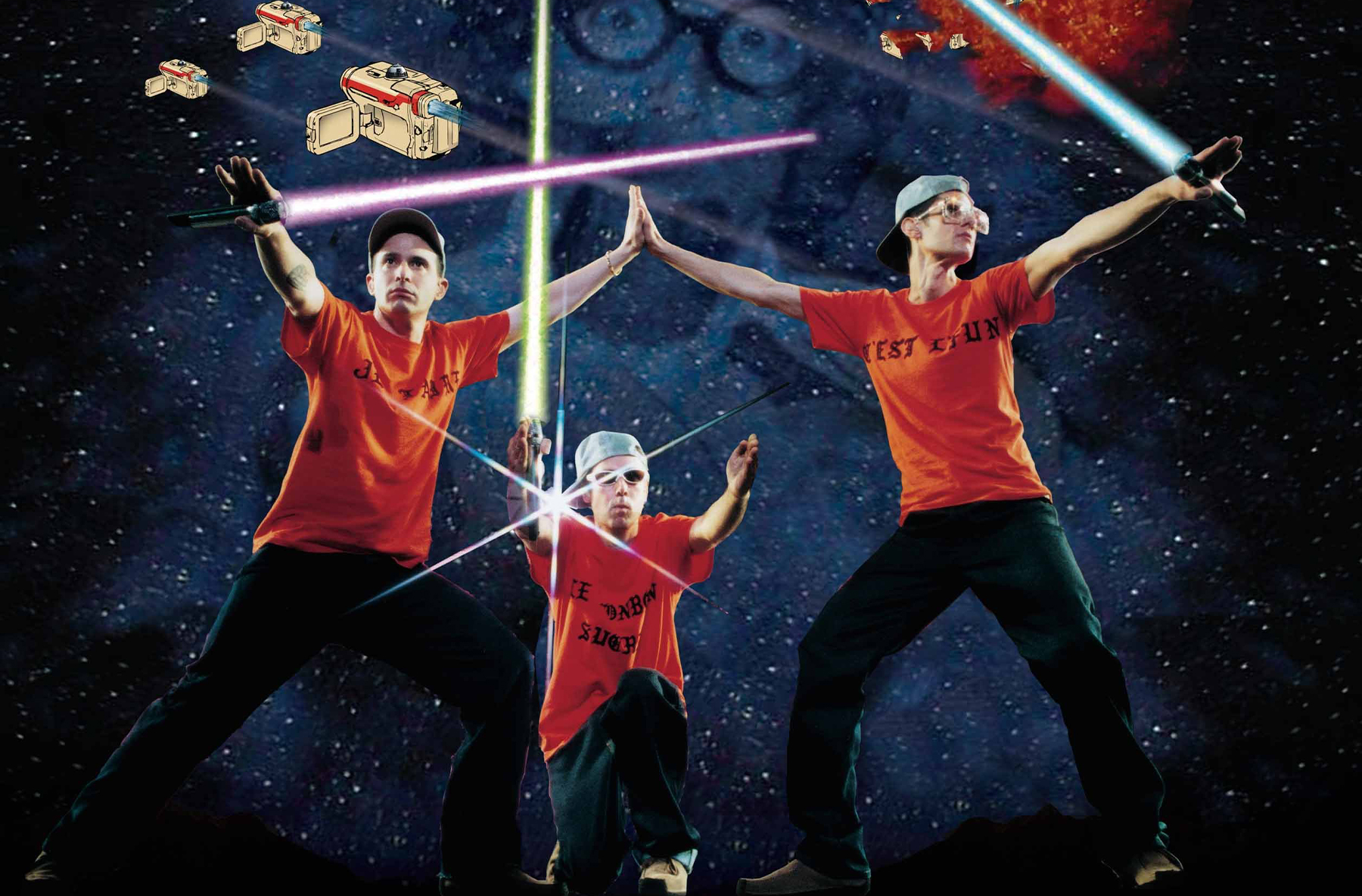 Shot and filmed by 50 camcorders passed out to the audience members of their sold-out Madison Square Garden show in 2004, this film will definitely give you the feeling of being at a concert. Directed by Adam Yauch under the pseudonym Nathaniel Hörnblowér, the show is filled with high-energy Beastie Boys classics like "Triple Trouble," "Brass Monkey," and "Sabotage." It even features cameo appearances from Doug E. Fresh, DMC, Ben Stiller, and Donald Glover. Now you can rock out to "Paul Revere" with Childish Gambino from the comfort of your own home…technically.
3. Hungarian Rhapsody: Live in Budapest – Queen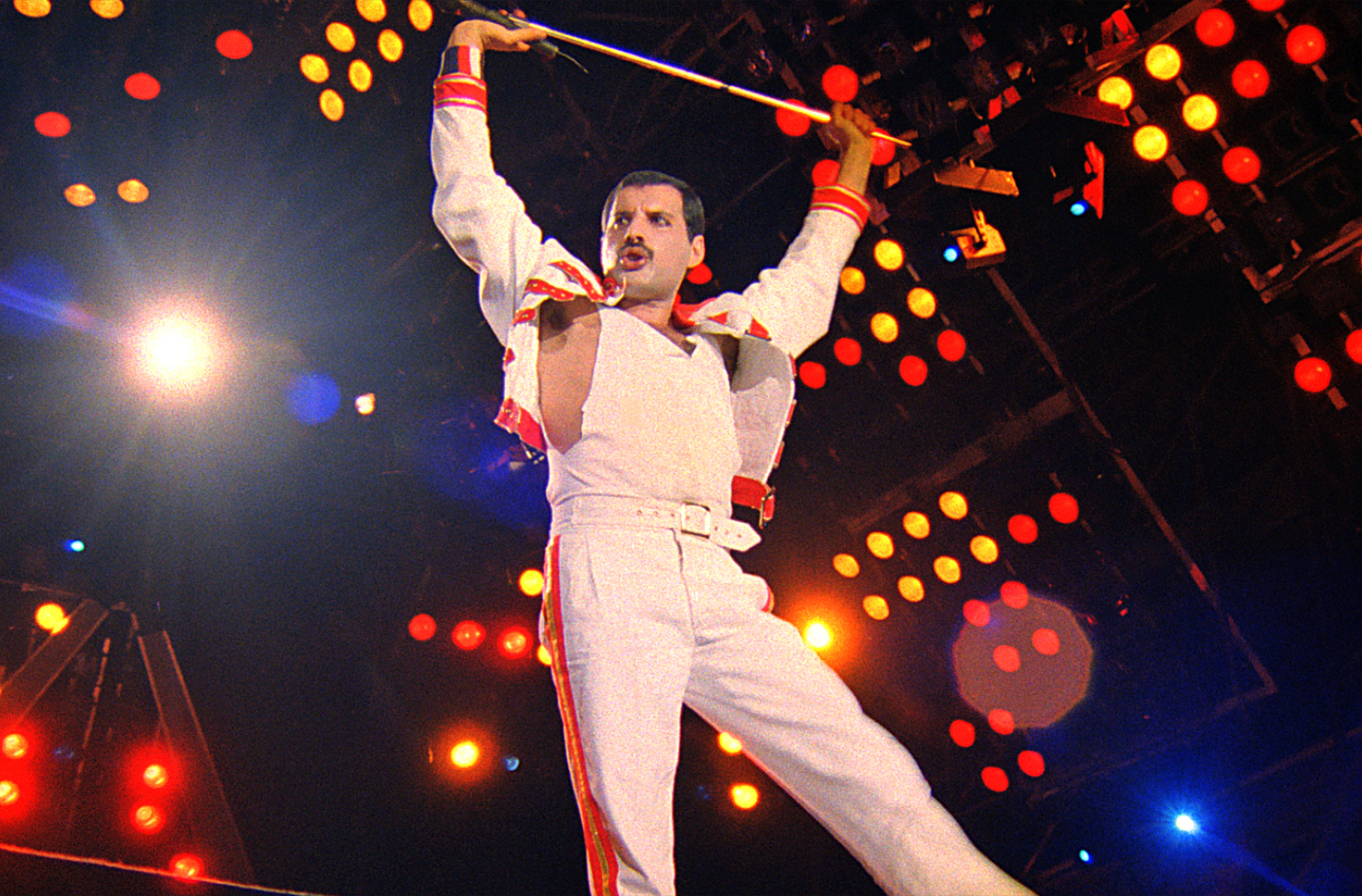 When it comes to captivating every single member of a live audience, Queen definitely reigns supreme. Even through your screen at home, this 1986 performance at the Népstadion in Budapest still manages to draw you in and rock you out. In addition to being the largest concert ever performed at the stadium, the show made Queen the first Western band to perform a stadium show behind the Iron Curtain. Part of the band's final tour with Freddie Mercury, the performance includes nearly every classic and showcases the high-energy, one-of-a-kind showmanship that makes Queen rock royalty.
4. Shut Up and Play the Hits – LCD Soundsystem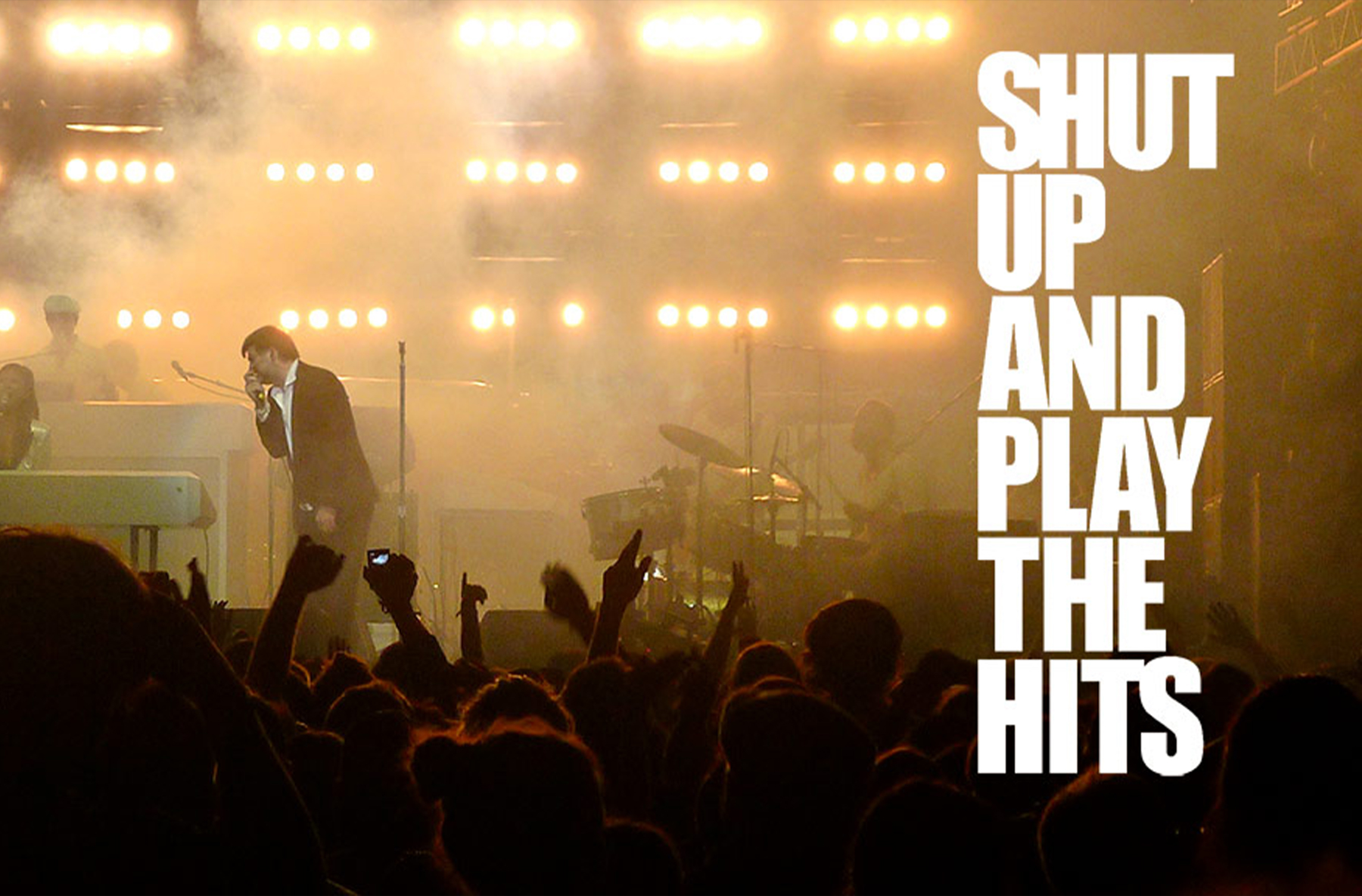 Experience what was then assumed to be LCD Soundsystem's final gig ever at Madison Square Garden in 2011. The film takes you along the journey with frontman James Murphy over a 48-hour period from the day of the show to the morning after the three-set, two-encore, 29-song show-stopping performance. The show displays the exhilarating musicality, contagious energy, and power the electronic rock band held at the peak of their popularity, moving their sold-out audience to tears of happiness and grief.
5. Sign o' the Times – Prince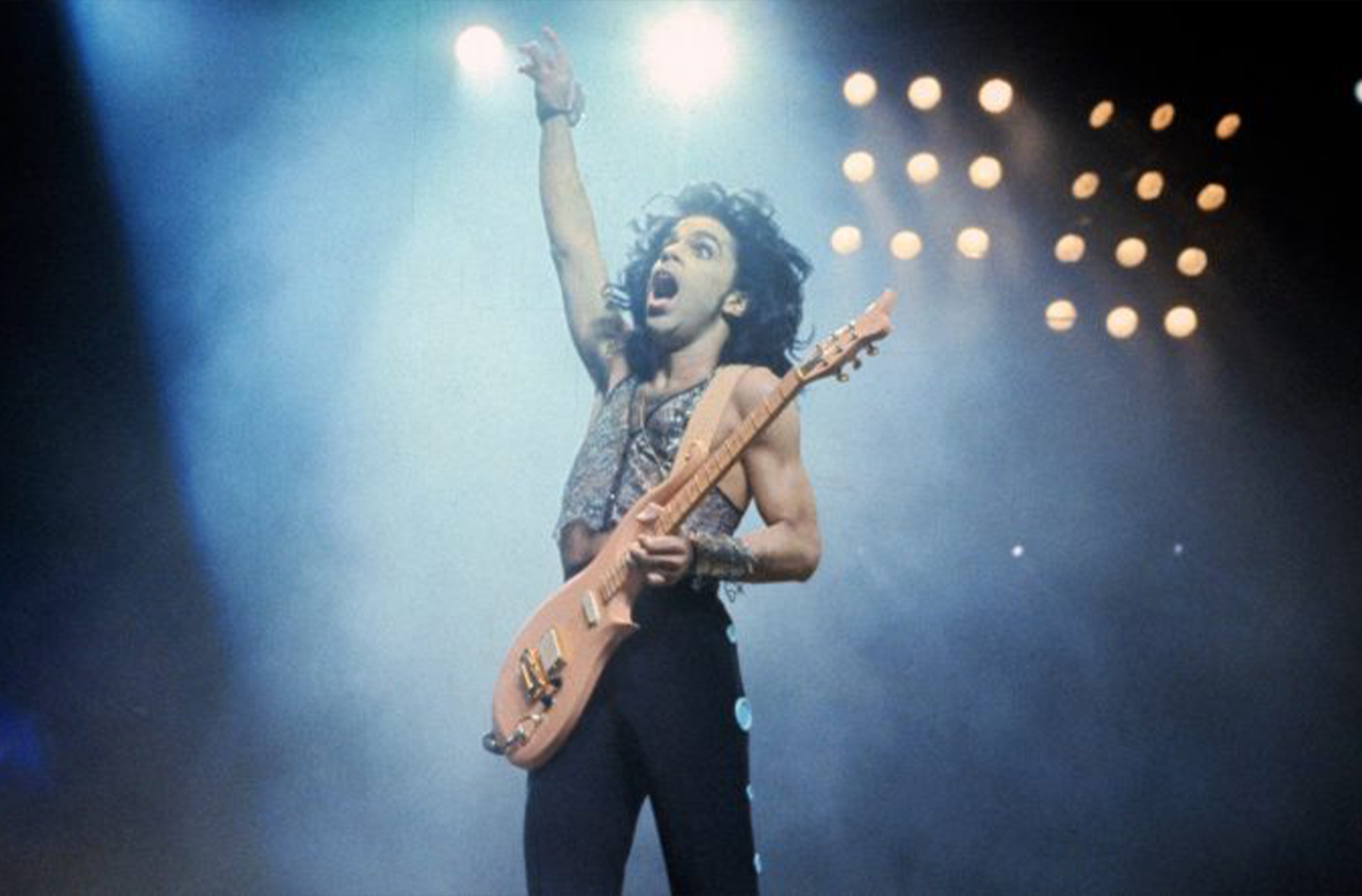 Clad in bell-bottom jumpsuits, high-heeled boots, and his infamous feather earrings, Prince displays his full musical genius and brings his Grammy-nominated album "Sign o' the Times" to life in this concert film. The film captures Prince and his band on their 1987 Sign o' the Times tour, putting on a show not many can. Enjoy the visual flair and gyrate along with the late musical legend at the height of his power.
6. Stop Making Sense – Talking Heads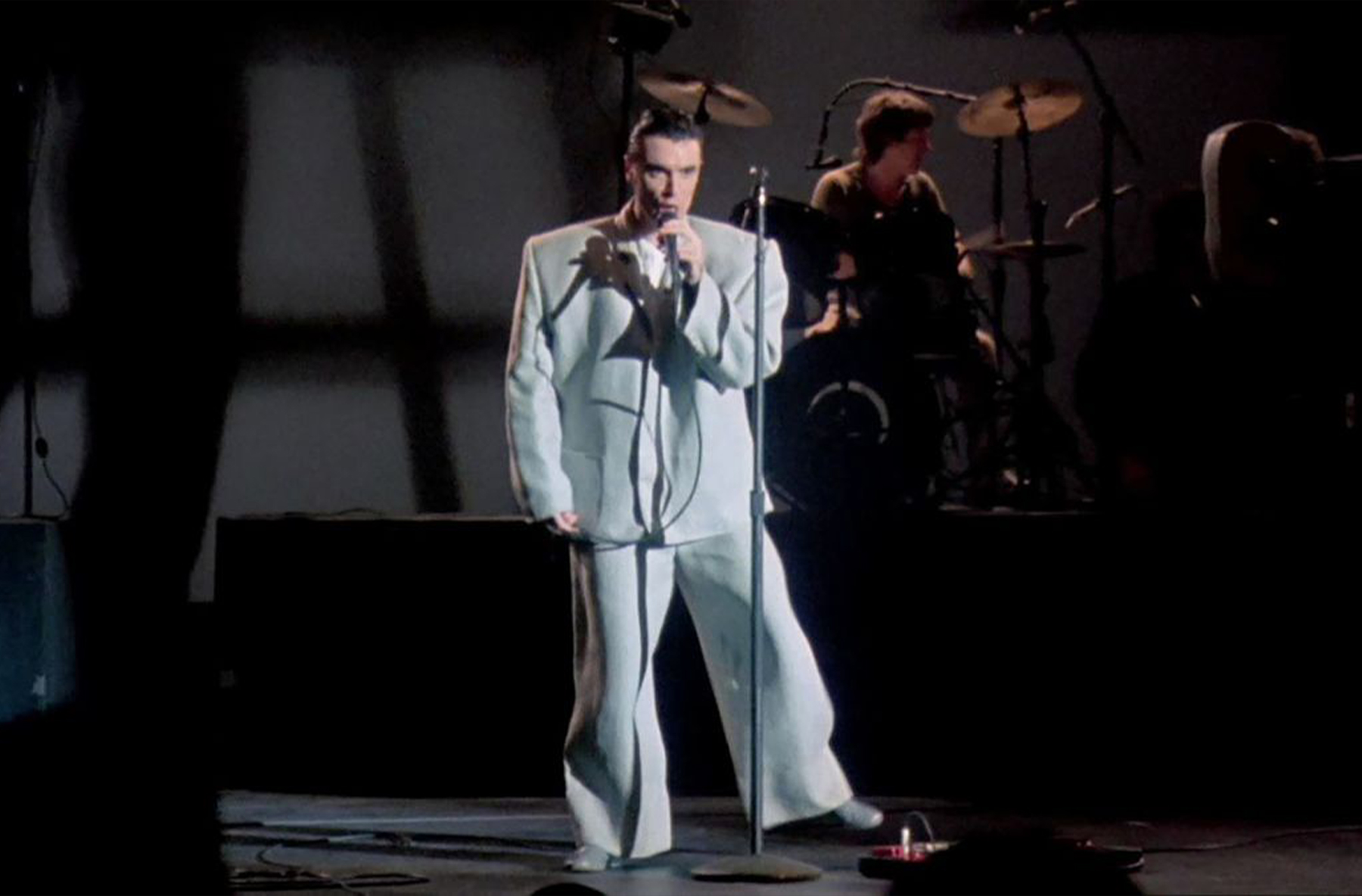 Frantic, larger-than-life energy, the greatest hits, and David Byrne in an enormous suit, what more could you need? Shot over four nights at the Hollywood Pantages Theatre in 1983, the concert is credited as "one of the greatest rock movies ever made." The live performances capture the unpredictable, energetic, colorful, and visually-captivating elements that made the Talking Heads unique. And thanks to the $1.2 million budgeted for the digital audio technology used for the film, the sound is out of this world.
7. Dave Chappelle's Block Party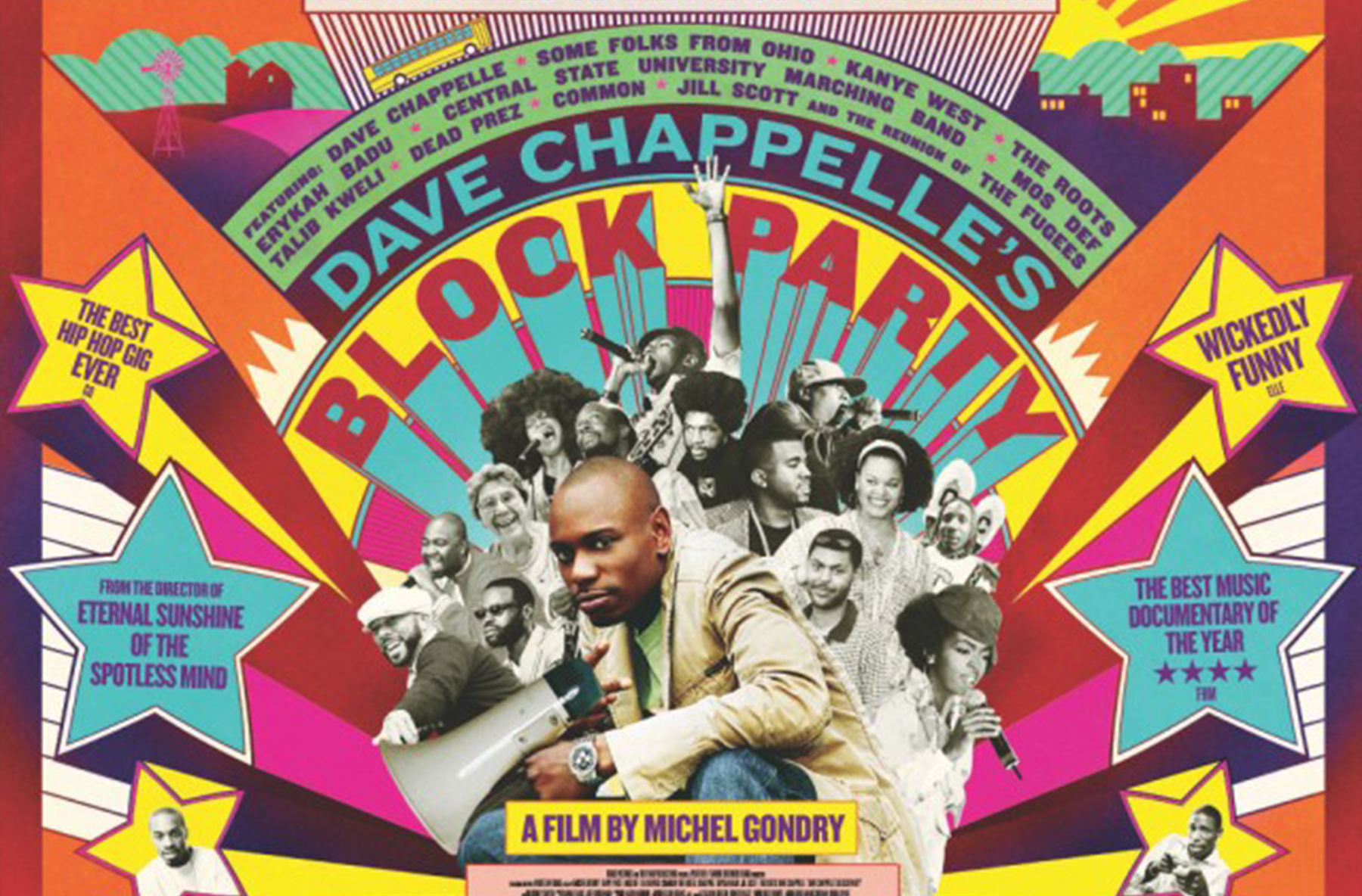 Here's a party that's definitely safe for you to go to. In the summer of 2004, Dave Chapelle loaded up a bus and headed to Brooklyn, New York for a summer block party filled with comedy sketches, monologues, and music performances. Special guests include The Fugees, Mos Def, Jill Scott, Erykah Badu and many more prominent hip-hop and neo-soul artists. It's uncensored, it's hilarious, and it's truly one-of-a-kind.
8. Live in Praha – Radiohead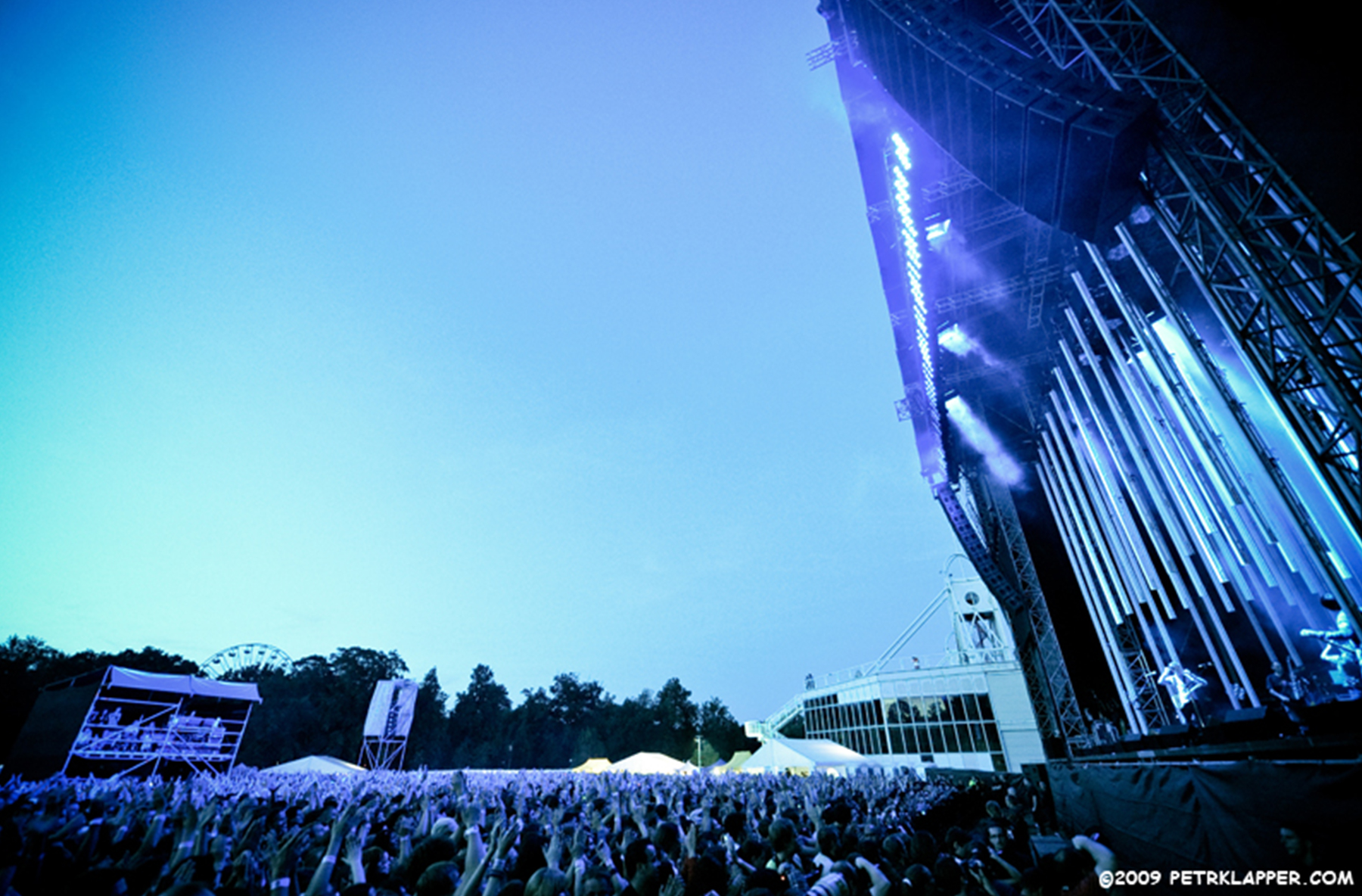 In August of 2009 at the Výstavištĕ Holešovice Exhibition Hall in Prague, Radiohead fans took out their flip phones to record the band's incredible performance. Lucky for us, all of the footage was then assembled, edited, and matched to sound-desk audio of their 'In Rainbows' set to give us Live in Praha. The film is raw, immersive, and an undeniable example of how Radiohead's music inspires. 
9. Rock and Roll Circus – Rolling Stones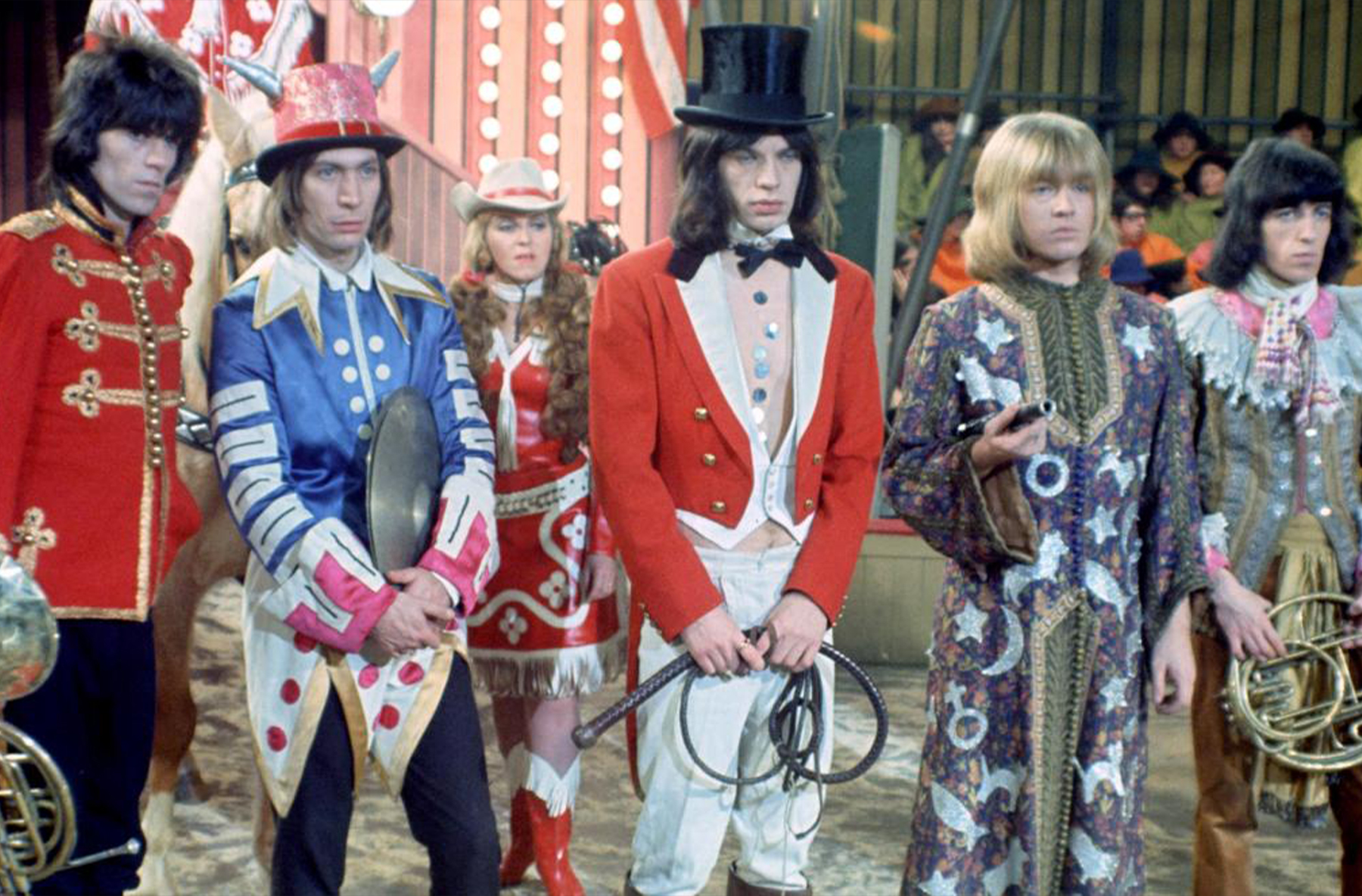 Witness one of the biggest extravaganzas in rock history, with some of its biggest rock 'n' roll superstars. With the help of director Michael Lindsay-Hogg, Mick Jagger combined rock music with the craziness of the circus, for this all-star music concert. Filmed in 1968 on a makeshift circus stage under a big tent, the show featured performances by The Rolling Stones, The Who, Jethro Tull, Taj Mahal, Marianne Faithfull, and John Lennon (with his then fiancée Yoko Ono) as part of a one-off supergroup called the Dirty Mac, featuring Eric Clapton, Mitch Mitchell, and Keith Richards. Take it back to the '60s to enjoy and enjoy the flamboyant outfits, light-hearted banter, and classic rock 'n' roll.
10. American Utopia – David Byrne

Combine Spike Lee's expert directing and filming of live performances with David Byrne's multi-layered, immersing sense of musical theater, and you are given this work of genius. The 2020 concert film (a live recording of a Broadway performance) features Byrne alongside 11 barefoot musicians as they sing, dance, play handheld instruments, and conjure the image of an American utopia. Embrace what makes us different and enjoy the musical genius Byrne creates as he, along with his co-stars, celebrate hope and connectivity through a blend of song and dance.
Thinking of joining us at Point Blank LA or online? We offer a plethora of courses in music production and DJing including our newest and most extensive Music Production & Sound Design Master Diploma program as well as our DJ/Producer Certificate, Music Production & Sound Design Diploma, Mixing & Mastering Award, Music Production & Composition Award, and more. For additional information, contact an admissions advisor or, if you're in the USA, give us a call at 323 282 7660. If you're calling internationally, use the number +44 20 7729 4884.
Register to Access Free Courses, Plugins, Projects, Samples & More
When you register with Point Blank, you access an array of free sounds, plugins, online course samples, access to our social network Plugged In and much more! Simply register below and visit our Free Stuff page to get your hands on a range of exclusive music-making tools and tutorials provided by the team. Fill your boots!