If you're in the process of setting up your home studio, it's likely you've got an audio interface on your kit list of essential studio tech to buy. Or, alternatively, you may be looking to upgrade your current interface to a new option that's equally affordable. If you've not used an interface in your set-up before and are wondering exactly what one does, it's essentially an external sound card which is used to reproduce good quality sound recordings. They usually feature a number of inputs for guitars, mics, synthesizers, drum machines and other instruments, including 1/4 inch jack and XLR ports so, depending on what you're looking to record, there are a number of different options on the market which you may need to consider. To help with this, we've put together a list of the 5 best audio interfaces on the market that won't break the bank. Whether it's your first studio setup, you're recording vocals and guitar, looking to record an entire band, or just play in some synth keys, these are some fantastic options to consider.
If you'd like to learn first-hand how tech such as audio interfaces or DAWs like Ableton and Logic work, we can help. We can teach you the ins and outs of Music Production & Sound Engineering in London and Online. Alternatively, if you're in the process of setting up your home studio and need some insight into what you'll need, check out our guide of 9 Essentials for Setting Up Your Home Studio.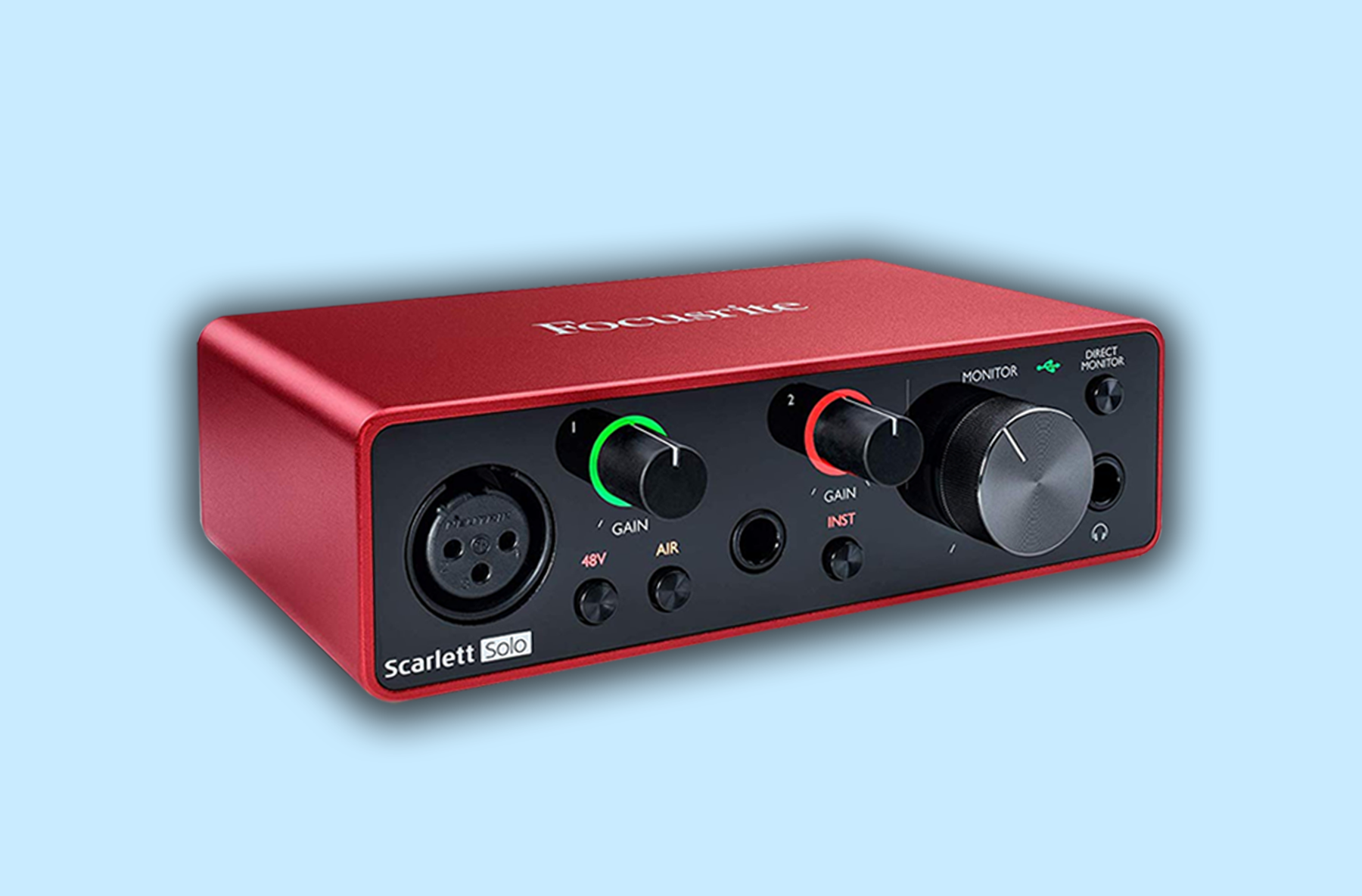 Focusrite's Scarlett audio interfaces are some of the most widely used for in starting a studio setup. This being said, they are by no means for beginners and yield fantastic results. The Focusrite Scarlett Solo 3rd Gen features the best performing mic preamps the Scarlett range has ever seen. It utilises switchable Air mode to give your recordings a brighter and more open sound, meaning it's simple and easy to capture high-quality recordings. Find out more here.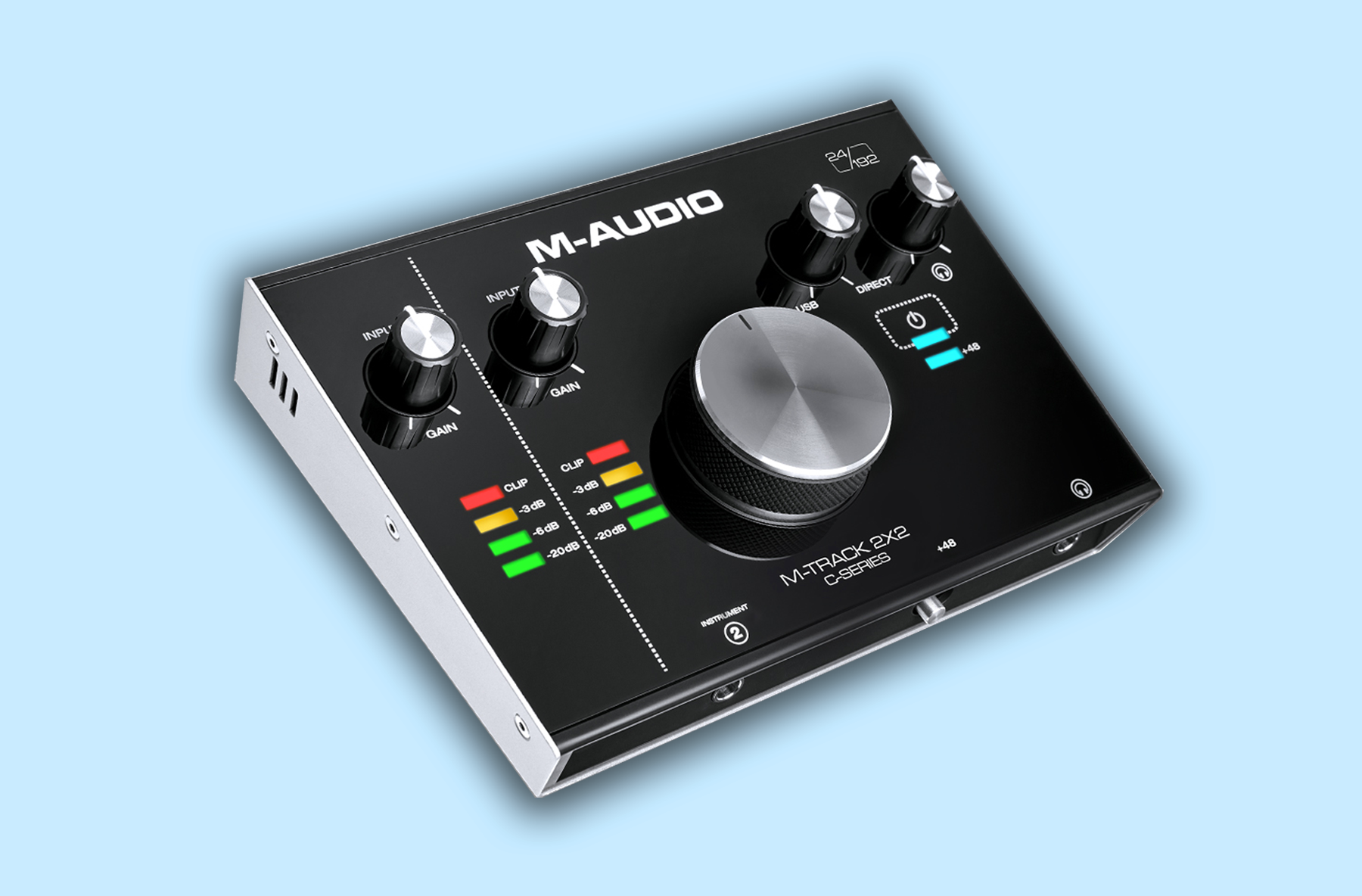 Record up to two channels at the same time with M Audio's M-Track 2X2 and then some, this interface's premium high-speed USB and USB-C connectivity cables ensure there is zero-latency when recording your instruments, meaning your audio will sound as fluid and natural as ever. It's all-new Crystal Preamps and Pristine D/A converters will capture every subtle nuance in your recordings making this a solid interface for its affordable price tag. See what else this interface can do here.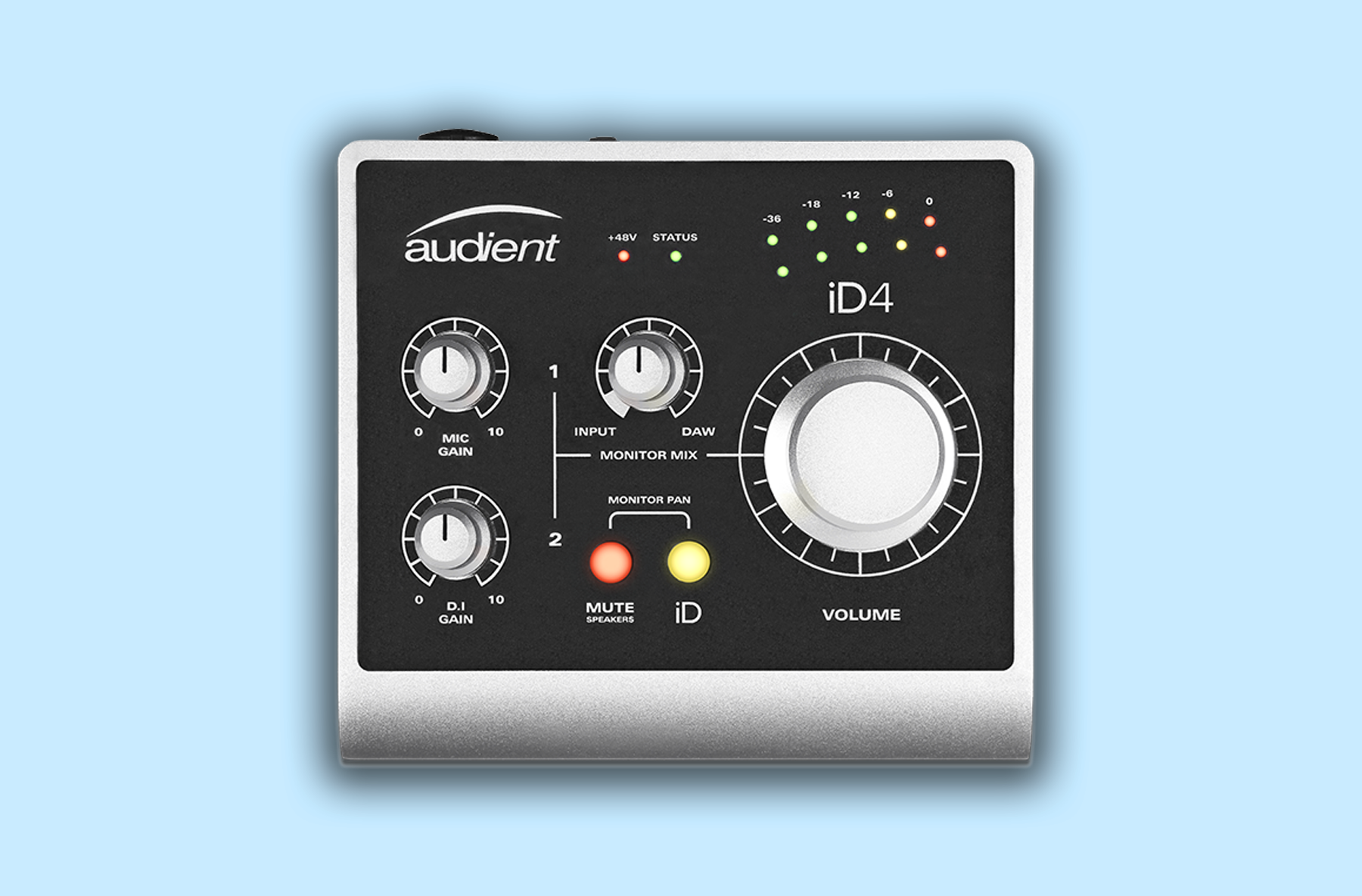 Enabling you to record guitar and vocals simultaneously, this interface features Scroll Control, which allows you to use the volume knob as a virtual scroll wheel so you'll be able to adjust DAW parameters and even browse your iTunes playlists using the iD4. With its JFET D.I input, plugging in your instruments and getting started is easier than ever. Find out more about the Audient iD4 here.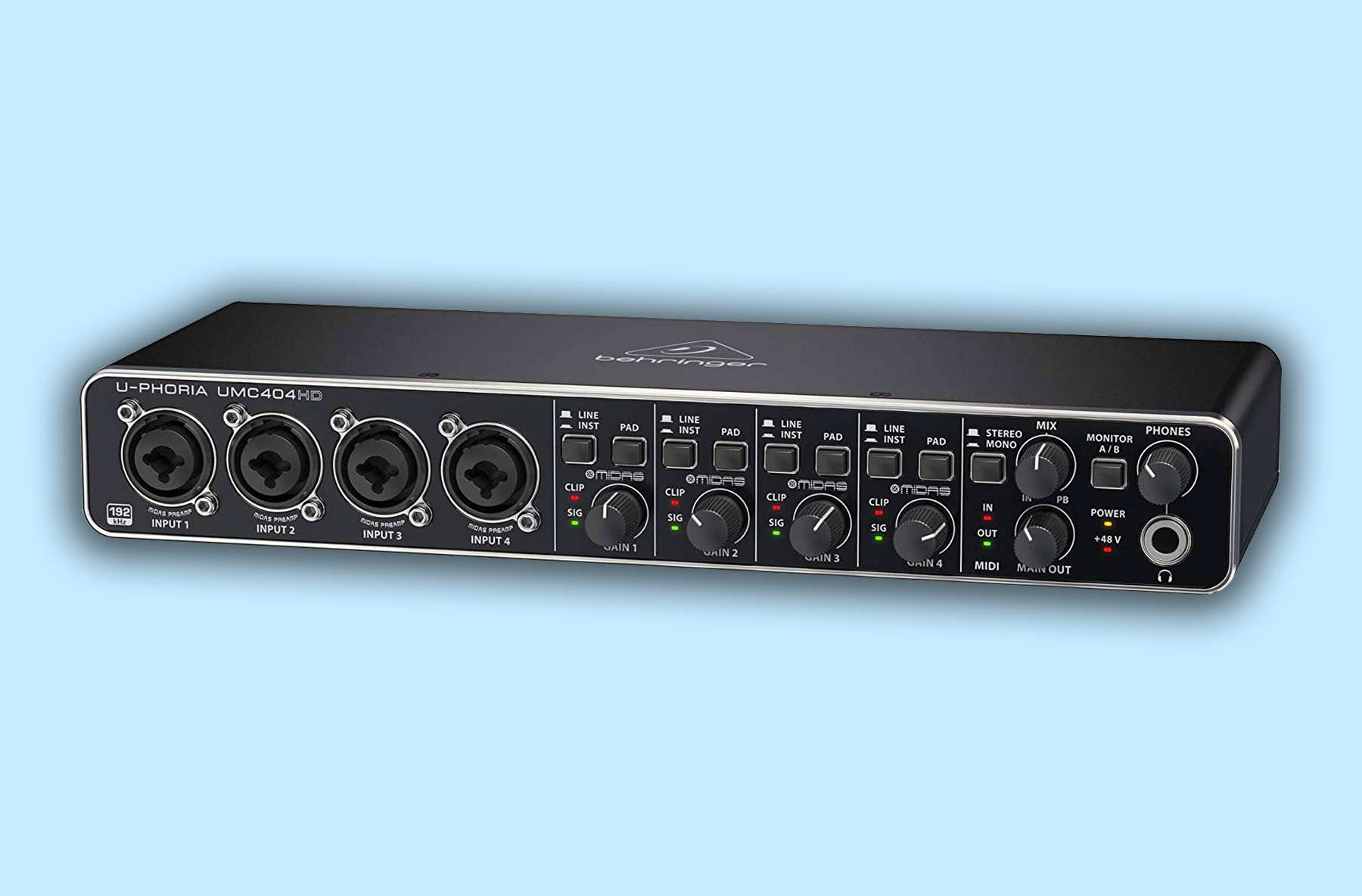 Unlike many others on in the roundup, for only £95, the Behringer UMC404HD audio interface features 4 audio inputs with MIDAS preamps for recording microphones and instruments. Due to the portability of this unit, you'll easily be able to take it on the road and record your vocals, guitar, bass or more from your hotel room or even out and about on location. This unit is compatible with all major DAWs so whether you use Ableton, Logic Pro, Pro Tools or Cubase, you'll be able to start recording your sounds efficiently. Check out what else this interface can do here.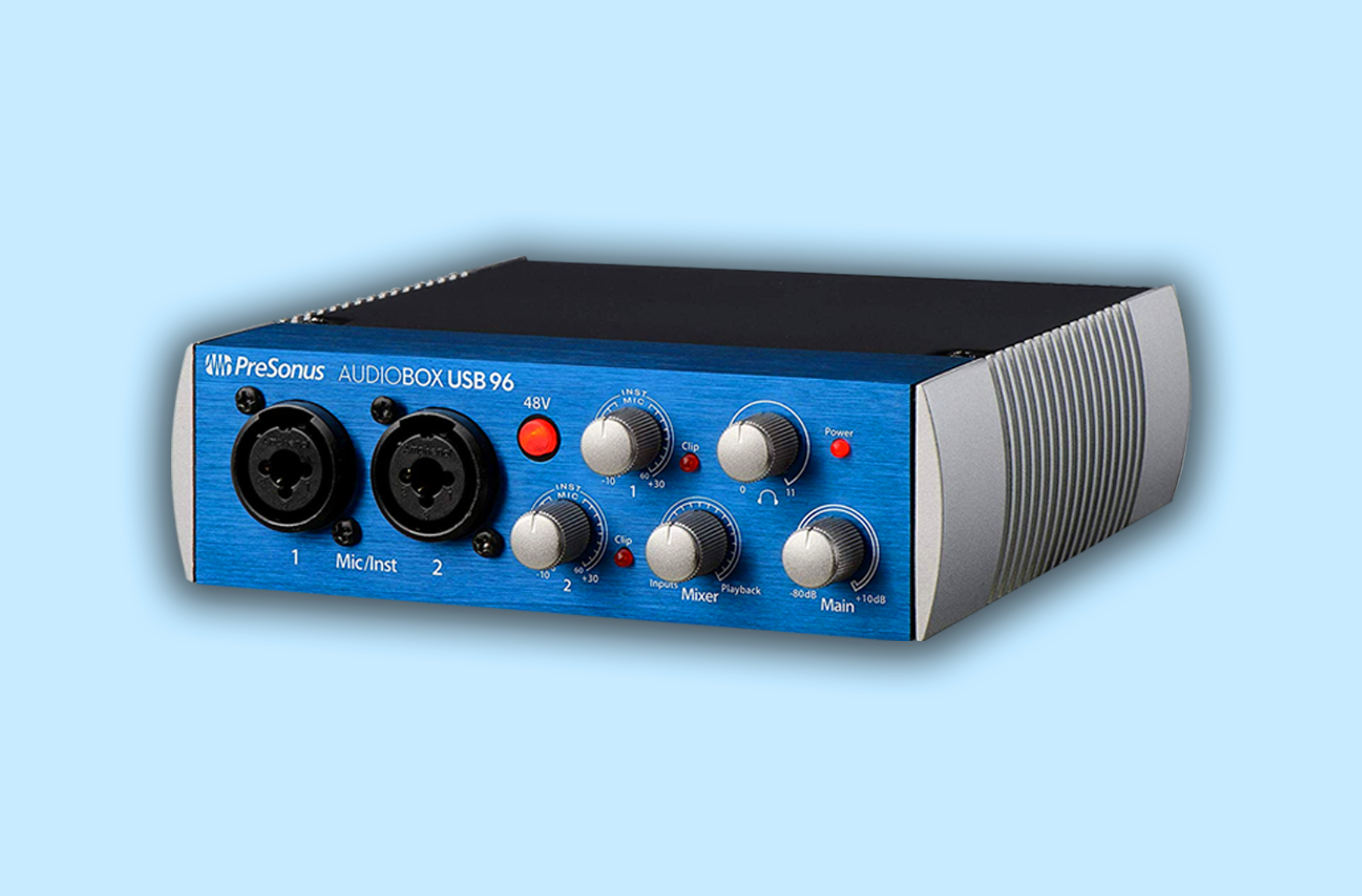 At just £61, this is the perfect interface for anyone setting up their studio on a budget or likes to take their kit with them to record on the road. It comes equipped with PreSonus' Studio One DAW software so, if you've not joined the ranks of producers using the likes of Ableton, Logic Pro or FL Studio, you'll still be able to start recording your instruments. Learn more about the PreSonus Audio Box 96 here.
Now your interface is sorted, you may be looking to learn more about the production side of music. If that's the case, we can help. We offer courses in Music Production & Sound Engineering, DJing, Radio Broadcasting, Singing, Music Industry Management and more so you can get your skills up to scratch across a wealth of different areas.
Register to Access Free Courses, Plugins, Projects, Samples & More
When you register with Point Blank, you access an array of free sounds, plugins, online course samples, access to our social network Plugged In and much more! Simply register below and visit our Free Stuff page to get your hands on a range of exclusive music-making tools and tutorials provided by the team. Fill your boots!