Placing a catchy vocal hook in a beat can often transform a good track into an unforgettable one. Finding high-quality acapellas can be a tedious task, especially if you don't know where to look. Luckily there are a number of online platforms which hold the secrets to your acapella needs, being heavily stocked with hundreds of isolated vocal tracks which can be used to elevate your songs to the next level. Many of these are perfect for chopping and pitching and also, if you're in the mood to remix a well-known track and upload it to your platform of choice, they can work well too. If you're not a producer and singing is your forte, why not create your own acapellas with us at Point Blank. As well as our acclaimed online courses we offer a degree in Singing & Songwriting which is taught by Grammy award winners and Ivor Novello songwriters.
So, stop using that much-trodden Brandy sample and read on to find out about the 7 essential resources for downloading free acapellas and vocal samples.
Want to learn more about music production and sound engineering, or DJing, music business and more? Then be sure to check out our courses in London, Los Angeles and Online. Plus, we're currently offering 25% off our selected London, Online and Los Angeles courses until 30th June using the codes LONDON25, ONLINE25 and LA25.
YouTube
First up we have YouTube. A host to all things weird, wonderful and musical, this hidden in plain sight platform has a huge variety of sample-worthy videos. Using a YouTube to MP3 converter (if the videos don't have a download link which they usually do) you will be able to rip straight from the website and manipulate the samples to your heart's desire. There are a number of acapella-focussed channels which are handy to follow and they upload on a regular basis. Check out a few from Sk3pticAcapella and MS Project Sound below.
Voclr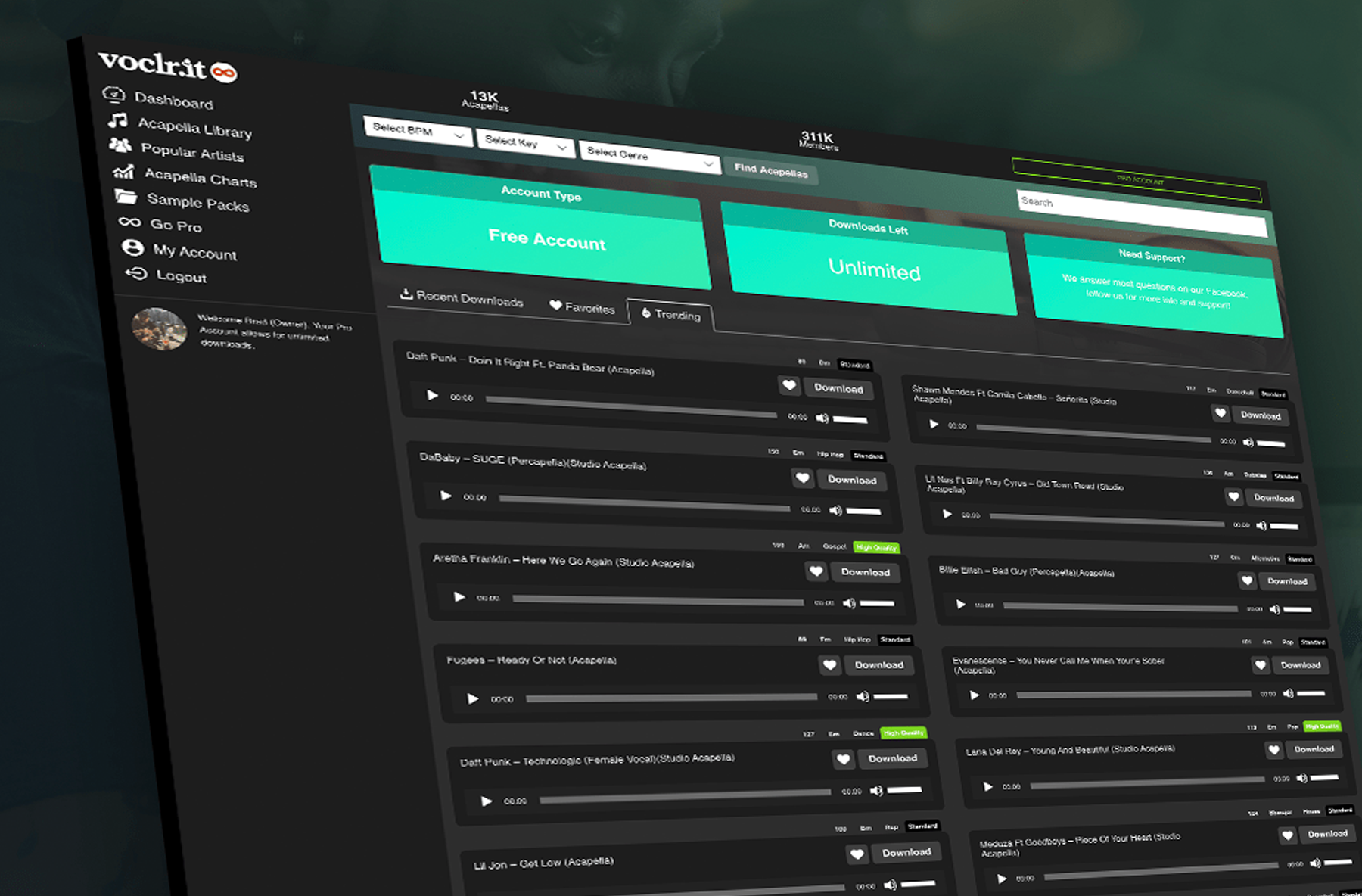 Designated acapella site Voclr is a hub from vocals of any genre. From vintage hip-hop to chart-topping hits, this place has the goods. There are two options available for this one – both free and paid. The paid version is definitely worth the money as it entitles you to unlimited downloads and previews. Search by key, bpm, artist and more as well as check which ones are popular at any given time. Sign up for a free account and see what they have to offer. To access Voclr, just sign up with your name and email – it's free and one of the best on this list.
Splice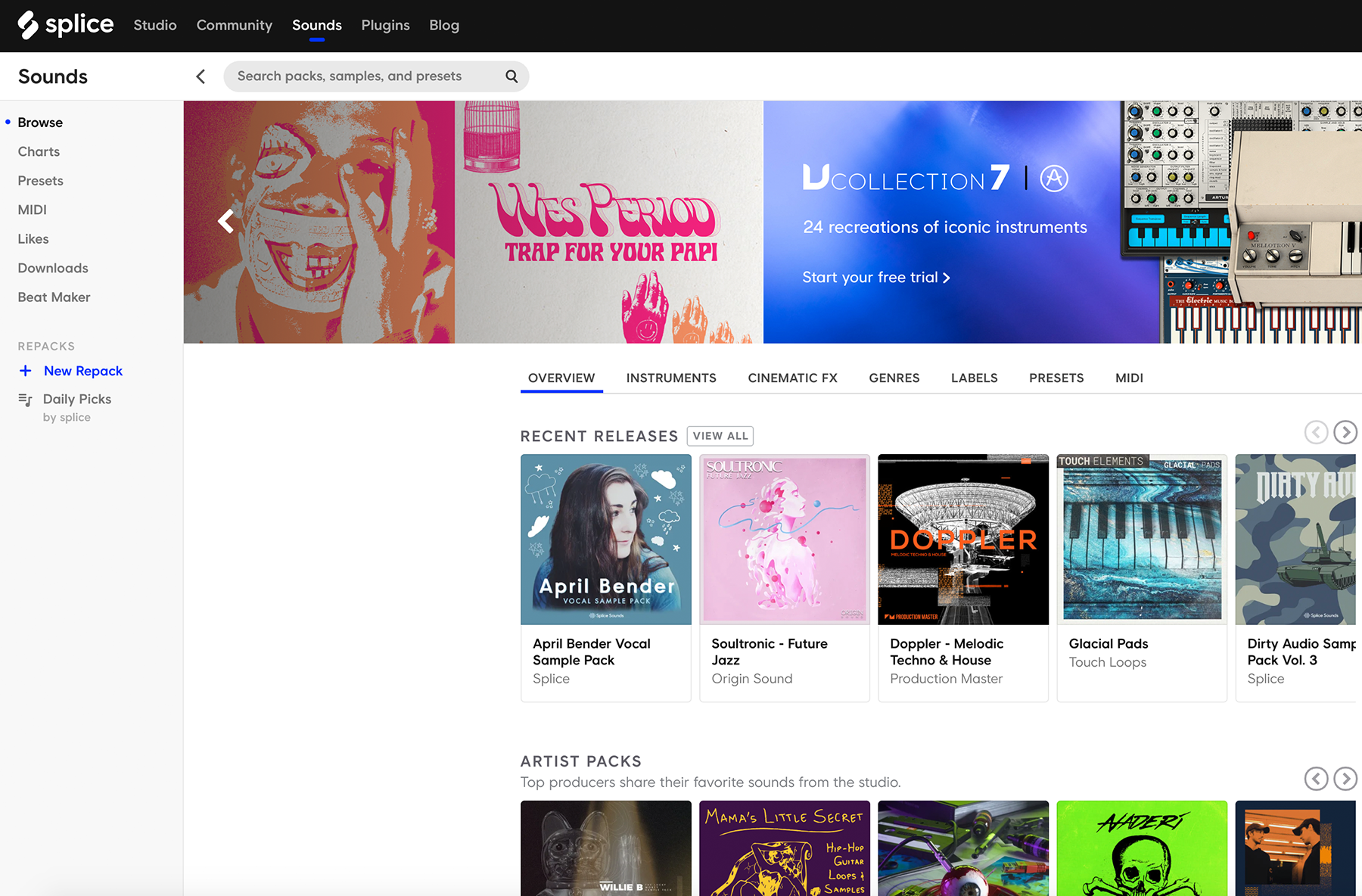 Many producers are now very aware of the dream come true that is Splice. If you're not, it's another site designated to delivering the freshest, current sounds straight to your DAW. It's renowned for its producer spotlight packs, which include samples from SOPHIE, Graves, KSHMR and others, but also features lots of vocal cuts to throw into your track just before the drop, or throughout. There are a number of other platforms like this one where you can download vox just by registering. If you have a budget or a thirst for free samples, these are a helpful place to start: Beatport Play, Looperman and Loopmasters.
Acapellas4u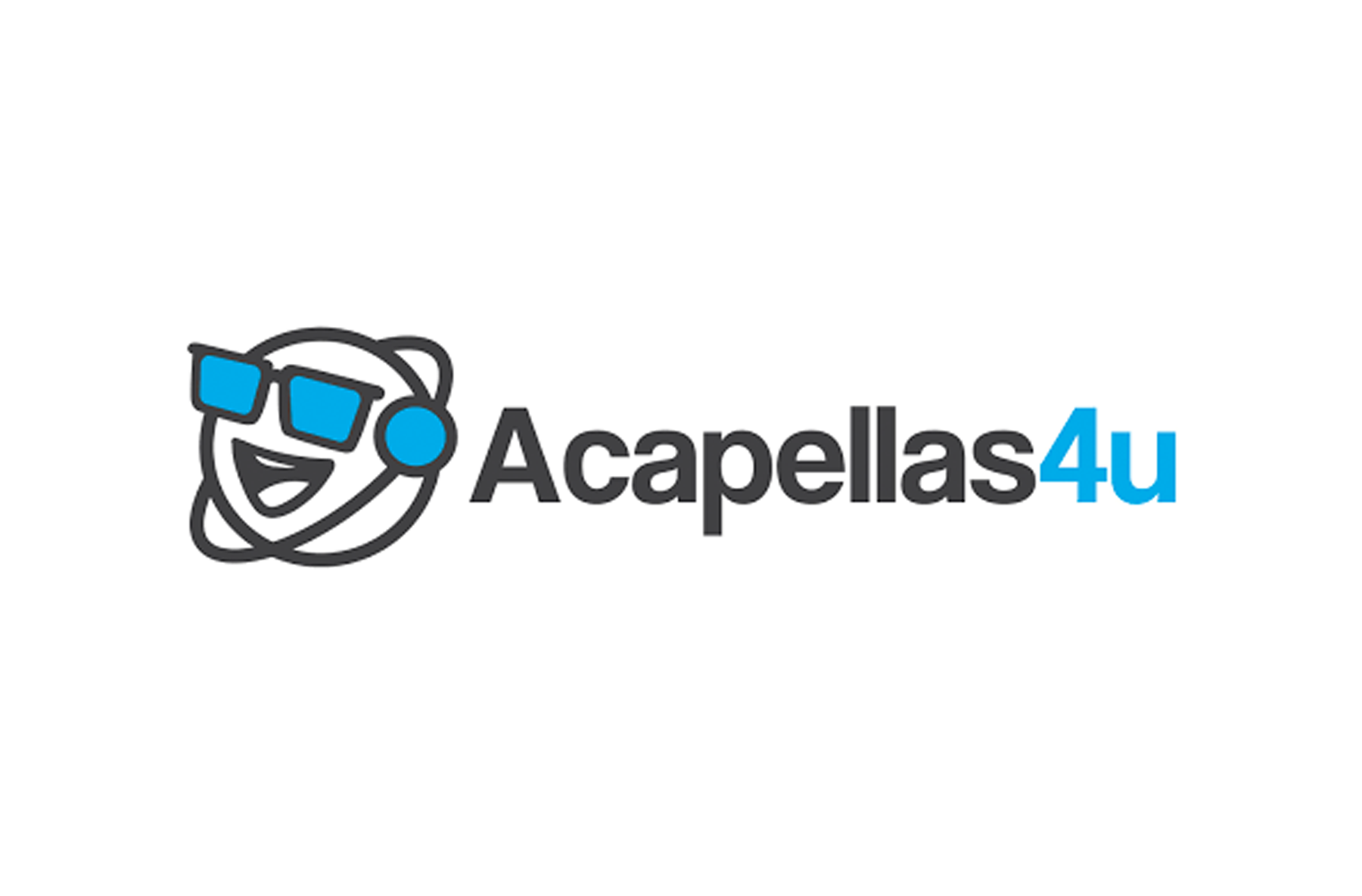 Similar to Voclr, the platform Acapellas4u brims with downloadable samples. Again it comes with a free version, where you're entitled to a number of downloads per month, but at a price your downloads become limitless. It has an easy to use function where you can search by rating which will allow you to skip wasting your free downloads on low-quality ones.
Reddit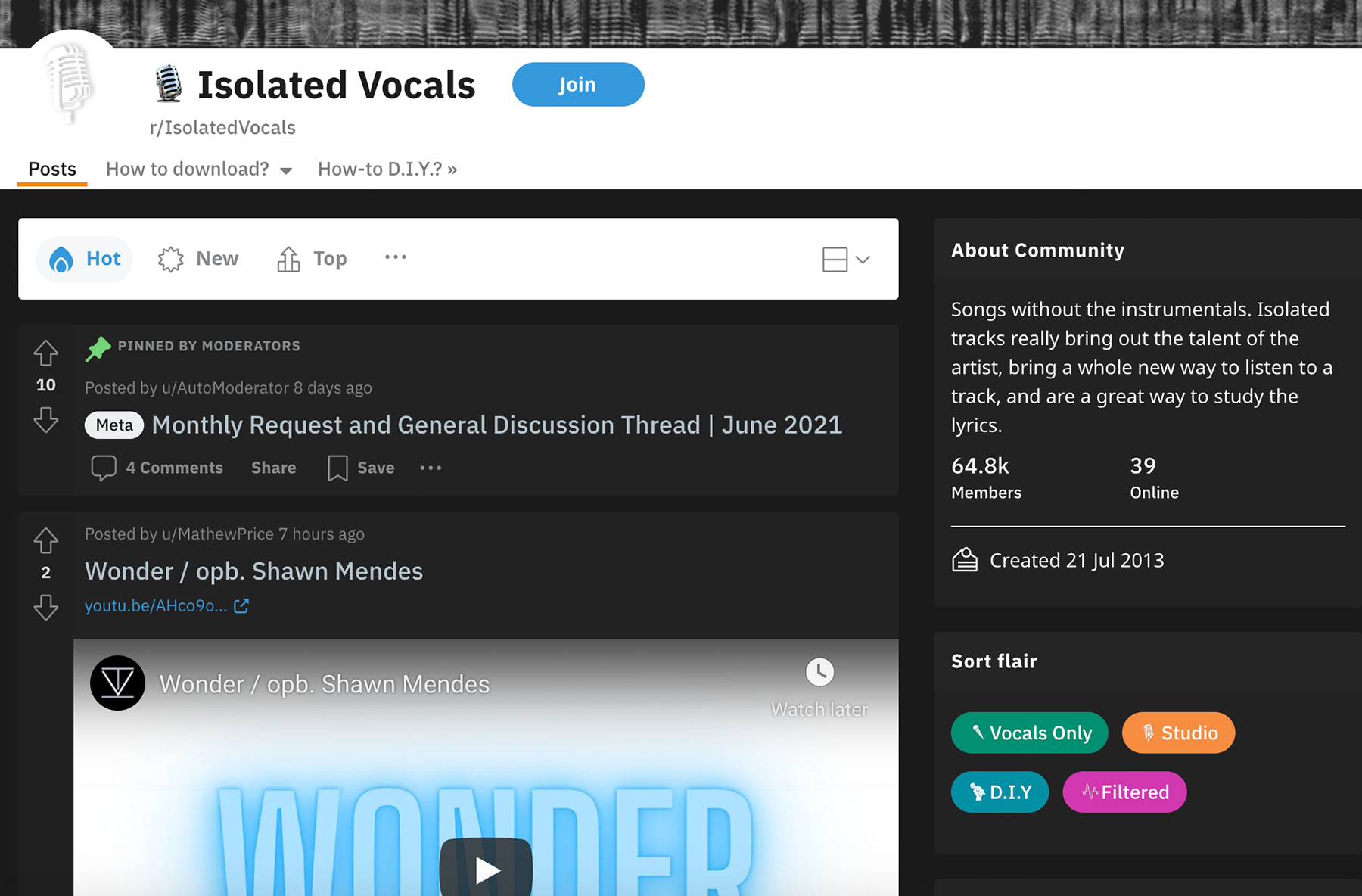 In addition to its plethora of creepy stories, funny pictures, addictive threads and other production forums, Reddit also has a subsection for acapellas. It's called '/r/IsolatedVocals/' and it's a hub for producers to share their favourite vocal tracks and discuss the best places to find new ones. This could be a great place to keep an eye on if you want great sounds and additional production tips.
Other Tracks
It can be rare, but occasionally other tracks have sections which include isolated vocals. As long as you credit the musician or put your creation up for free, this can be a nice way to pay homage to a great track or artist. If you hear a vocal in a track (which you know they have sampled) you can always search the beat in whosampled and find out where your favourite producers find their samples. However, just because the vocals aren't isolated, it doesn't mean they won't still make great samples. Make a note of some next time you're listening to music and check out some ideas below.
Remix Competitions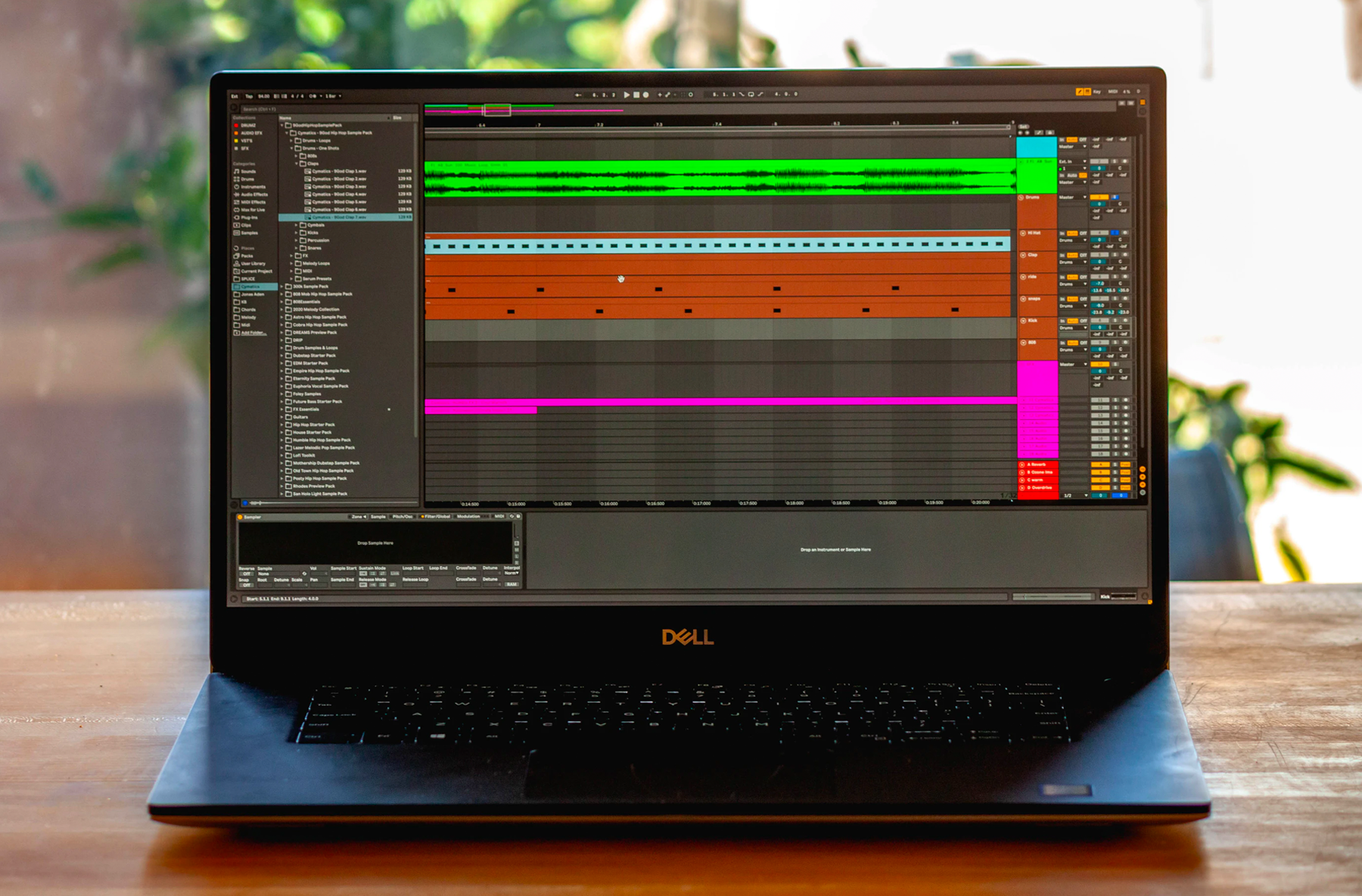 There is a wide selection of online remix competitions where the stems for a track are provided to producers. As well as the option to grab yourself the acapella to play around with, it's also interesting to see what little tweaks and sounds other producers place in their track mixes. Oh, and you can also win some incredible prizes from these too. Kreasound, RemixPacks and the previously mention Beatport are good places to start and always have competitions on the go. Simply sign up and you'll be able to download the remix packs.
Feeling inspired? Why not check out the degree programmes we offer in London and Online. Or if you've watched this video without understanding a thing, try our Intro to Music Production course. We also have schools in Ibiza, Los Angeles and Mumbai, so you can study with us the world over. For more info give us a call on +44 20 7729 4884 or 323 282 7660 in the US.
Register to Access Free Courses, Plugins, Projects, Samples & More
When you register with Point Blank, you access an array of free sounds, plugins, online course samples and much more! Simply register below and visit our Free Stuff page to get your hands on a range of exclusive music-making tools and tutorials provided by the team. Fill your boots!