When mixing and mastering your projects, reference tracks can make all the difference to the sound of your finished work. Not only can you use reference tracks as a tool to measure the quality of your mix, but you can also utilize them as a roadmap to guide your process and workflow. To get a more in-depth understanding, we caught up with Point Blank LA's very own music production & mixing instructor Tom Wilson (aka Sweatson Klank) to get his expertise on why reference tracks are such a vital component to successful mixing.
Tom has a vast wealth of experience in the music industry. An LA music legend in his own right, he's had releases and remixes on many labels including Sony, Warp, and Friends of Friends, and has been a regular feature in the live scene, having performed at Coachella, Sonar, Low-End Theory and more. His new ambient album Path of an Empath is out now on all streaming platforms, so make sure to give it a listen. Keep reading to hear what he had to say about reference tracks and mixing.
If you're interested in learning the ins and outs of music with Point Blank, we're currently offering 25% off our selected online and LA courses until March 31st. So, be sure to sign up before this offer ends using the codes ONLINE25 and LA25.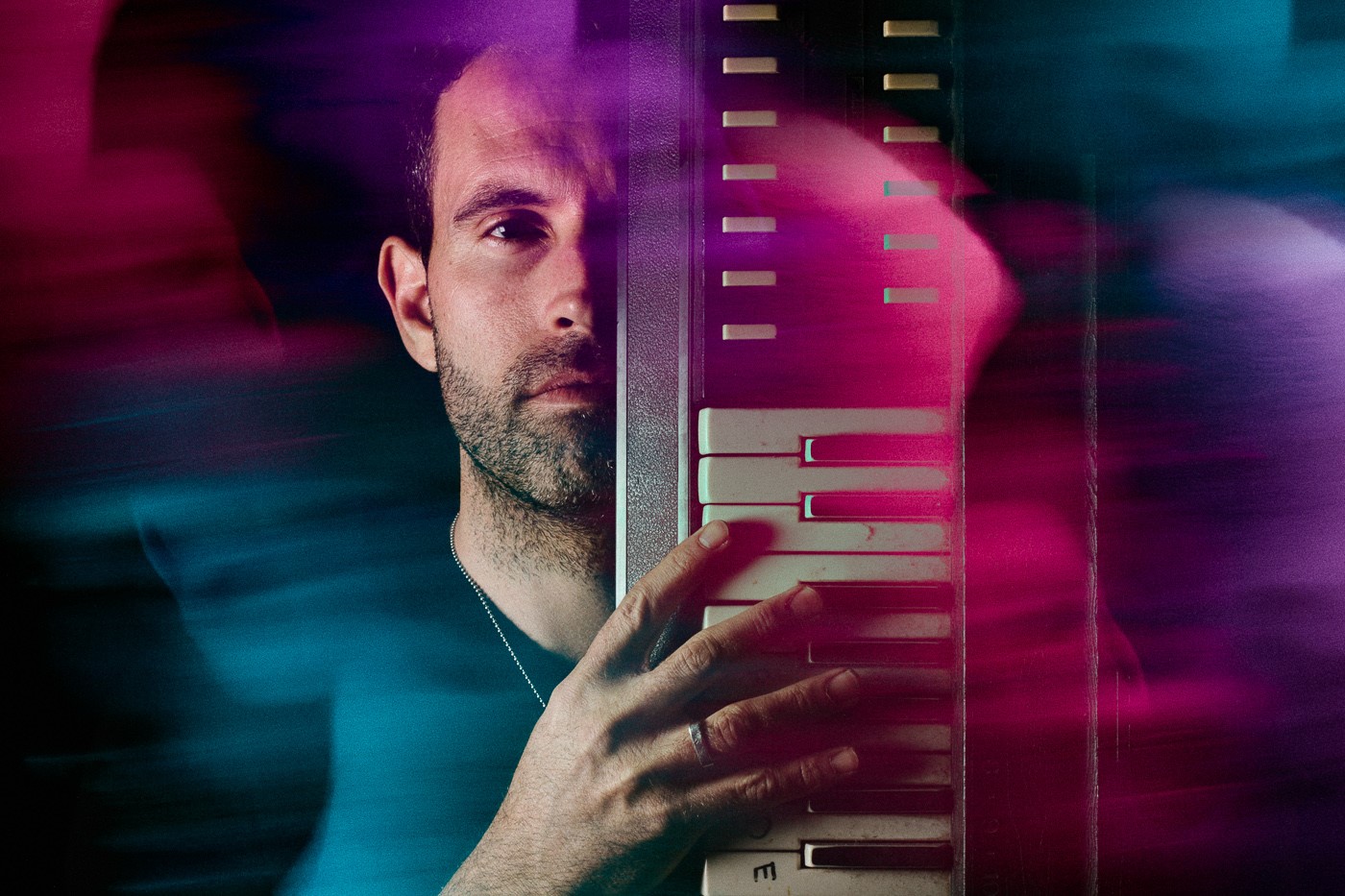 "I always stress the importance of having at least two reference tracks for every mix. Reference tracks are important for a multitude of reasons. Let's look at a few of the main ones."
1. Knowing Your Room
Listening to a track you know very well and have listened to hundreds of times in different listening environments can tell you a lot about the shortcomings or accuracy of the room you're mixing in. Whether you're in a professionally treated mixing space or your bedroom studio, it's quite likely that the room accentuates some frequencies and falls short on others. Listening to at least a couple of reference tracks throughout your mixing process will give you an idea if the space you're in "eats bass or highs" or if it overcompensates for them. On a track that you know very well, these discrepancies will be much more apparent to you than on a song you are mixing for the first time. Using a sonic reference track to "audition the room" will help you make appropriate mix decisions, especially in regards to volume balancing and EQ.
2. Knowing Your Speakers
We spoke about the sound of the room; now let's talk about the sound of the monitor speakers you're working on. All monitors have a sound of their own as well. Therefore, playing reference tracks on a new set of monitors is also really important to understanding the ways your monitors are affecting the way you hear a track. Again, a song you know very well and have heard a thousand times on different playback systems can tell you a lot about what your speakers are adding to or subtracting from your mix. For example, many young bedroom producers use KRK monitors, as the price point on them is accessible for beginners. However, they are known to be boomy and bass-heavy, leading many people to think their bottom end sounds huge whilst mixing, only to be quite disappointed when they go and listen to the mix somewhere else, in a more accurate listening environment with a more "flat" response. Knowing your monitors is very important, and reference tracks help with that.
3. Low-Volume Level Checking
Now let's talk about how a reference track can help us compare some of the most enjoyable and subtle aspects of a great reference mix in relation to the corresponding elements in our own mix. I want to start by saying: pick a couple reference tracks in a similar vein or genre to the mix you are working on. If I'm mixing a hip hop track and trying to get a feel for my low end, I'm not going to pull up a Beatles track as a reference. So that being said, what do you listen for in reference tracks? The first thing I usually listen for is the dynamic range in a track. How compressed are the different elements? Am I in the same ballpark, or way off? A great way to tell is by listening to your reference track at super low volumes and taking note of the balance between instruments and where each instrument sits level-wise in relation to the other instruments in the song. Now do the same with your mix.
4. Dialing In Your Rhythm Section
Now let's talk about balancing volume levels in the rhythm section. In the reference track, how loud are the drums and bass specifically in relation to the other instruments in the mix? A lot of people forget that by simply turning down other tracks in relation to the drums and bass, you can make your drums and bass sound louder without actually turning them up and losing precious headroom. In most hip hop and electronic music, the drums and bass are the most important driving factor in the mix, and the area we spend the most time trying to get just right. This is where I'll usually pull up several different reference tracks – just to get an idea of where I'm at with the low end, as compared to multiple mixes I know are amazing.
5. Creating Effective Effects and Vocals
Another thing I listen closely for in my reference tracks is the level and amount of any effects used. One big pet peeve of mine is spatial effects (like reverbs and delays) sticking out too much, not blending smoothly into the track, and being too audible and apparent. This is especially important on the vocals. If you have vocals in your mix, make sure to really pay attention to how and where the vocal sits in the mix in a stylistically-appropriate reference track. How up front is it? Where are the backing vocals, if any? Compare this to your mix. The roles that compression and EQ play are very important here.
6. Nailing The Tone
It's also important to listen for a track's overall color, tone, and saturation, along with its brightness or dullness. These are the elements that truly give a song its defining characteristics. Things that would make the listener say things like "it sounds so clean," "it feels lo-fi," "it's got that classic vintage warmth" or "it has that big pop sheen" when describing the song. This helps me to make choices and decisions about things like EQ, saturation, and compression, which can bring the desired color to the mix or certain individual elements within it.
7. Perfecting Your Panning
Lastly, I like to listen to the stereo field of the reference track very, very closely. Where exactly are certain instruments sitting in the field? Are they panned? Close to center, or far and wide? Do certain sounds have a very wide stereo feel while others are sitting more directly in the center? Stereo imaging can make a big difference in any track, and can make a mix sound much bigger and have an epic feel, or smaller and more personal if that's what you're going for.
I mix in a wide range of genres, and so I keep a wide range of reference tracks handy. Here are a few of my favorite reference tracks across various genres. Some of these I refer to for drum mixes, others for their bass, some for the stereo imaging, and others for their color and saturation. Enjoy, and stay tuned for next week's article, where I'll describe what makes each of these tracks so effective as a reference mix.
Kaytranada & Craig David – You Got it Good
Khruangbin- Maria También
Iron Butterfly – Real Fright
Drake & Sampha – Too Much
Steel Pulse – Handsworth Revolution
Floating Points – Last Bloom
Lord Echo – The Sweetest Meditation
Ben Pearce – What I Might Do (CLUB MIX)
Terrance Martin presents The Pollyseeds – Intentions
Kraak & Smaak – Hands of Time
Yusef Lateef – Like It Is
Thinking of joining us at PBLA? We offer a plethora of courses in music production and DJing including our newest and most extensive Music Production & Sound Design Master Diploma programme as well as our DJ/Producer Certificate, Music Production & Sound Design Diploma, Mixing & Mastering Award, Music Production & Composition Award and more. For additional information, contact a course advisor or, if you're in the USA, give us a call on 323 282 7660. If you're calling internationally, use the number +44 20 7729 4884.
Register to Access Free Courses, Plugins, Projects, Samples & More
When you register with Point Blank, you access an array of free sounds, plugins, online course samples, access to our social network Plugged In and much more! Simply register below and visit our Free Stuff page to get your hands on a range of exclusive music-making tools and tutorials provided by the team. Fill your boots!