With studio facilities in both London and Los Angeles, we're well placed to connect with the huge variety of artists in these electronic music hotbeds – from Daddy Kev, to Flux Pavilion, TEED and many more. In our latest artist session we were delighted to be joined by Laura Escudé aka Alluxe, breaking down her recent track 'On My Own' in Ableton Live.
Laura's alter ego Alluxe is an electronic music producer/controllerist who uses the most futuristic, hi-tech gear available. She's an accomplished violinist, music producer, composer, controllerist and music technologist as well as knowing Ableton Live like the back of her hand. As well as being a Certified Ableton Trainer and CEO of Electronic Creatives, she's worked with some of the biggest artists around including Kanye West, Jay-Z, Bon Iver, Herbie Hancock and Drake to name just a few. Check out the video above and don't forget to Subscribe to our YouTube channel to keep up to date with the latest artist masterclasses, interviews and music production tutorials.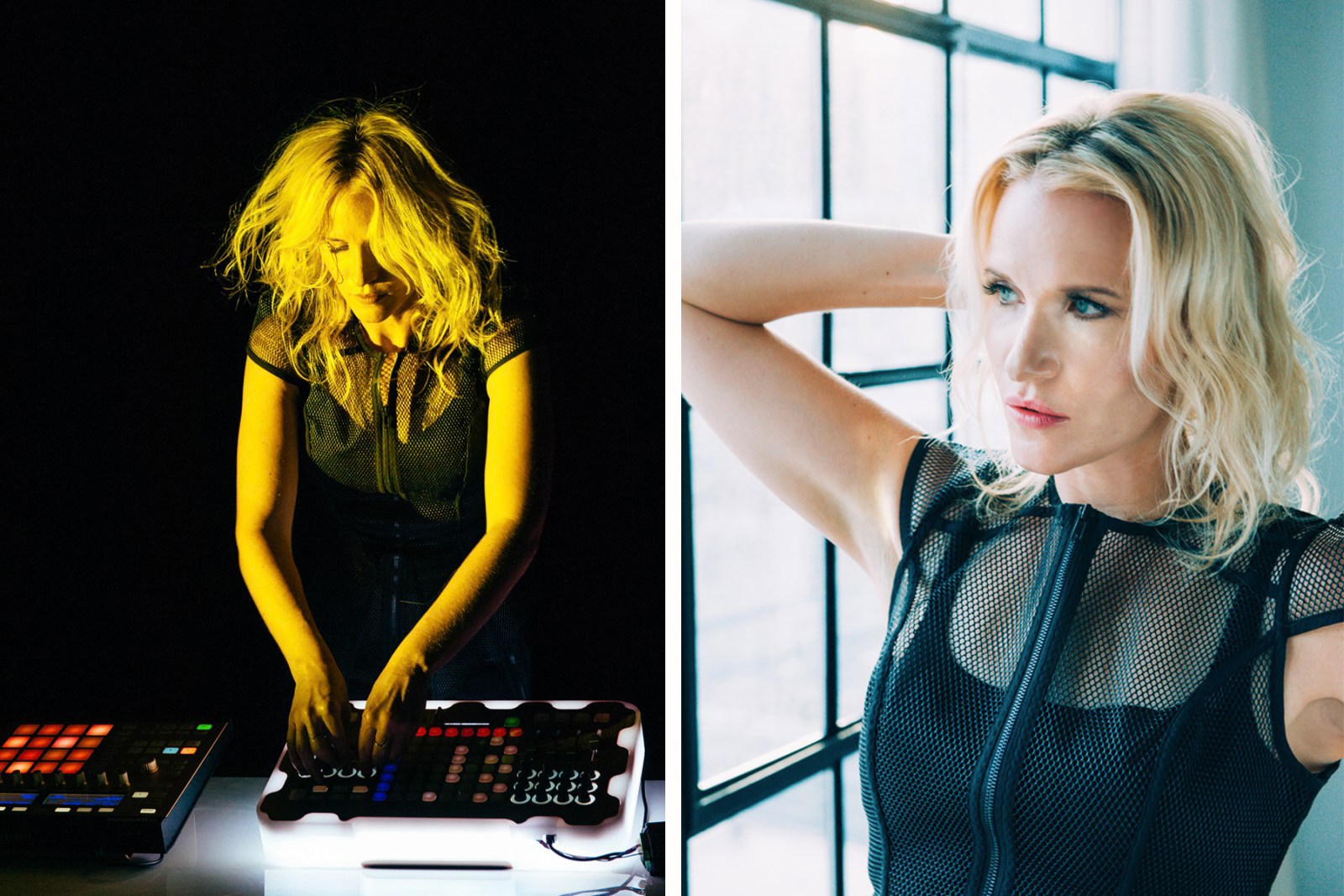 In the video, Laura tells us of her inspiration for starting to produce electronic music – we got the lowdown on her latest work as a producer and show designer, which has included collaborating with artists including Herbie Hancock and Kanye West. We were given an insight into Alluxe's musical background and production process, including her approach to programming drums and layering effects on vocals. Alluxe also sheds some light on some of her favourite production tools to work with, including software from Odesi, Serum, Native Instruments and Ableton.
You can download the Alluxe 'Contrast' EP on Bandcamp, or stream on Spotify. Don't forget to follow Alluxe on her Facebook, Twitter and Soundcloud profiles to stay up to date with tour dates and latest releases.

From music production to mixing, mastering and even the business side of things – all are covered comprehensively on our BA (Hons) Music Production & Sound Engineering Degree. For more information, contact our Course Advisors here or call 0207 729 4884 or, if you're in the USA, give us a call on 323 282 7660. If you're calling internationally, use the number +44 20 7729 4884. Want to see firsthand the amazing facilities offered by Point Blank? You can book a space on one of our studio tours by heading here.
Register to Access Free Courses, Plugins, Projects, Samples & More
If you register with Point Blank, you can access an array of free sounds, plugins, online course samples and much more! Simply register below and visit our Free Stuff page to get your hands on a range of exclusive music-making tools and tutorials provided by the team. Fill your boots!