This year marks a monumental occasion for Point Blank Music School as we turn 25 years old. We first began our now award-winning courses back in 1994: the year that Brazil won the World Cup, the original PlayStation was born, Quentin Tarantino's classic Pulp Fiction was released and more. There were also many moments in '94 which shaped the culture of dance music, studio tech, and how we make music today – and these are the focus of our #PB25 series.
To celebrate 25 years of Point Blank we'll be revisiting every year, from the early days right through to the present day. Each #PB25 feature will shine a spotlight on some of the industry's most iconic tracks, albums and studio gear, and of course we'll also explore how Point Blank's story ties into the history of electronic music.
Over the years Point Blank has attracted the attention of budding producers, DJs and artists alike with some legendary names gracing our studios. We've worked with influential acts such as Richie Hawtin, Pharrell Williams, MJ Cole, and Beyoncé to name a few with the likes of Pete Tong, Claude VonStroke, Aluna George, and more having studied with us. Whether it's your dream to become a top producer or a master behind the decks, we offer courses in music production and sound engineering, DJing and much more.
Point Blank Music School 1994: The Story Begins…
The Point Blank story began back in the early 90s when Rob Cowan, Point Blank's CEO, set up a studio of his own. Hailing from a musical background – initially part of Sony-signed band Honeychile and later learning to engineer working at London's Matrix studios complex – he decided to start a new venture in which he could produce and continue to engineer simultaneously. Jules Brookes, Point Blank's Managing Director and childhood friend to Rob, was a regular at the Greenwich studio, involved in recording sessions before helping out one, then two, then three days a week becoming a pinnacle part of the school's foundation. The transformation from studio to school was organic. It was the era where computers were becoming more readily available to musicians and as Rob would work on sessions, those present would ask him to explain what he was doing – most likely so they could imitate the processes themselves. People paid individually for Rob to explain his techniques and it slowly morphed into the first course. He went on to start a weekend crash course in which he would sit behind the Mackie desk, a G3 Apple Mac and a sampler and show how to make a track from start to finish. He advertised this in DJ Mag with the tag "Learn to Mix and Make Records" and traction began to build beginning the process of turning a commercial studio in Greenwich into a global brand.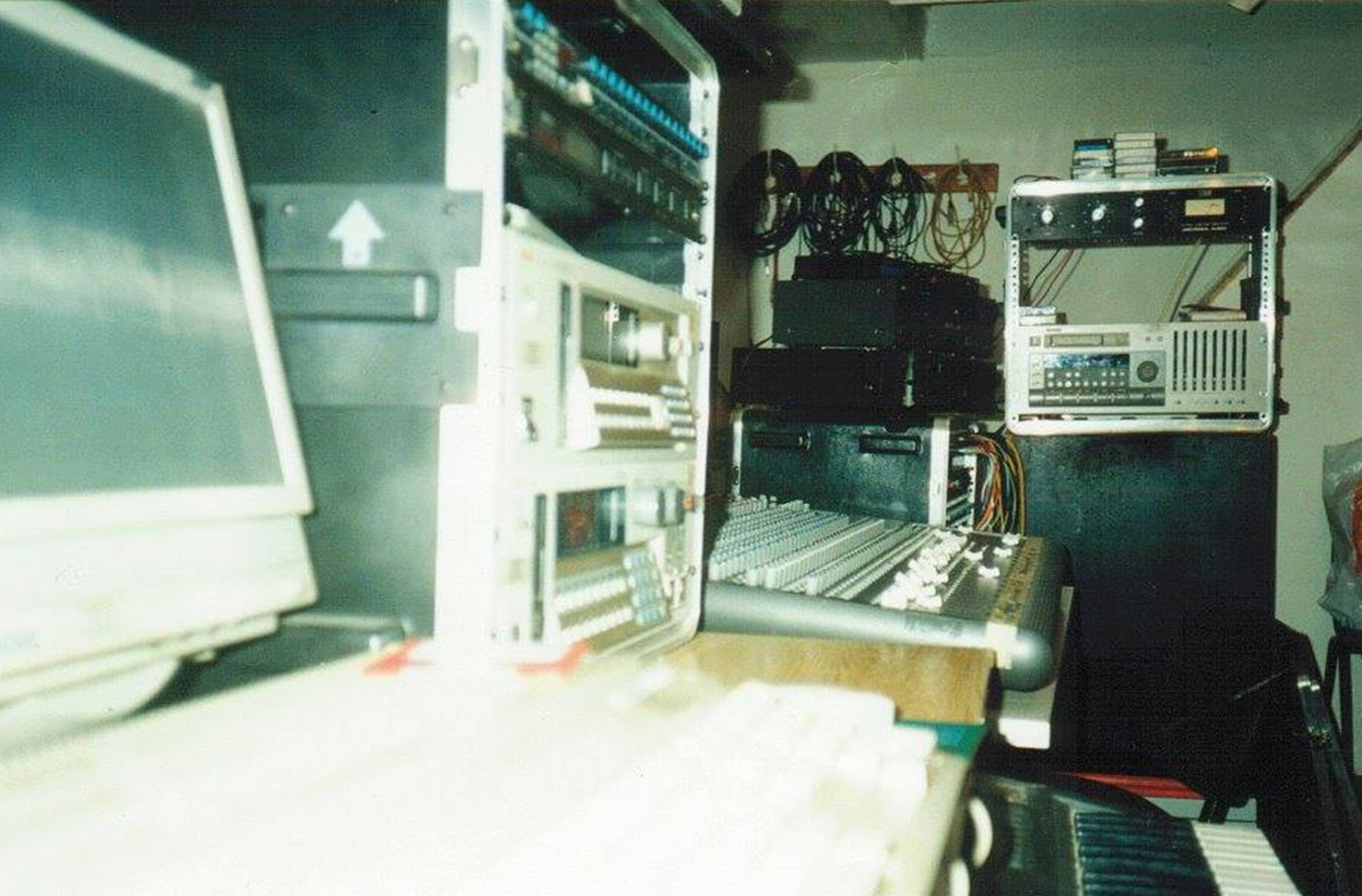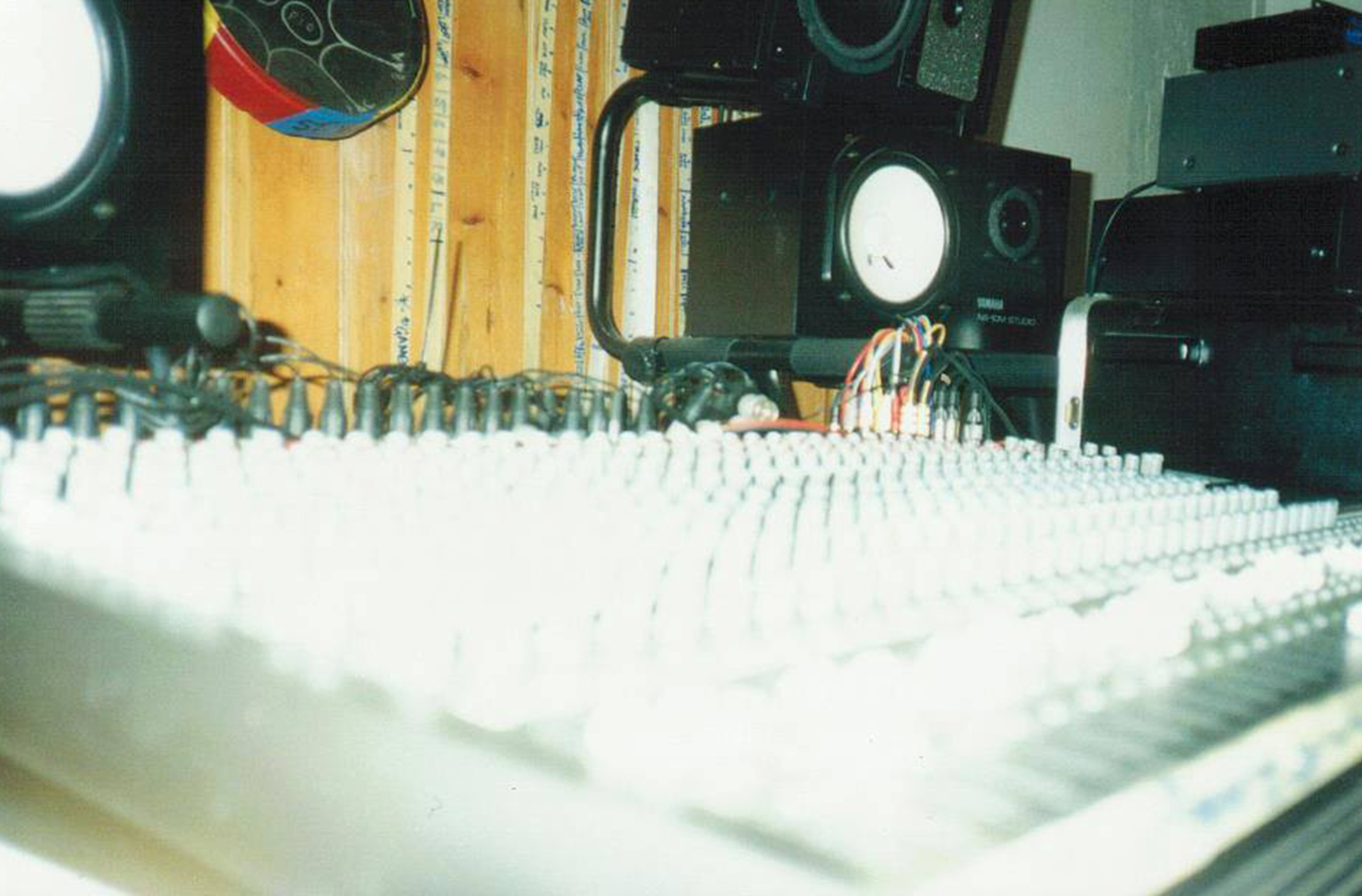 Early pictures of Rob Cowan's 1994 Greenwich Studio, the original home of Point Blank
The photos above are some of the first existing pictures of a Point Blank studio and include some of the nostalgic pieces of kit we originally worked with. Our first studio set-up was home to a Mackie 32-8, an Atari ST computer, a Tascam DA88, a Urei 1176 compressor, Akai's S3000, a vintage Novation Bass Station and Yahama NS10s. Sampling was at the forefront of music production in 1994 making studio equipment like sequence samplers a must-have for artists. This is heavily reflected by some of the landmark studio tech and music released that year.
1994 Tech: Akai MPC3000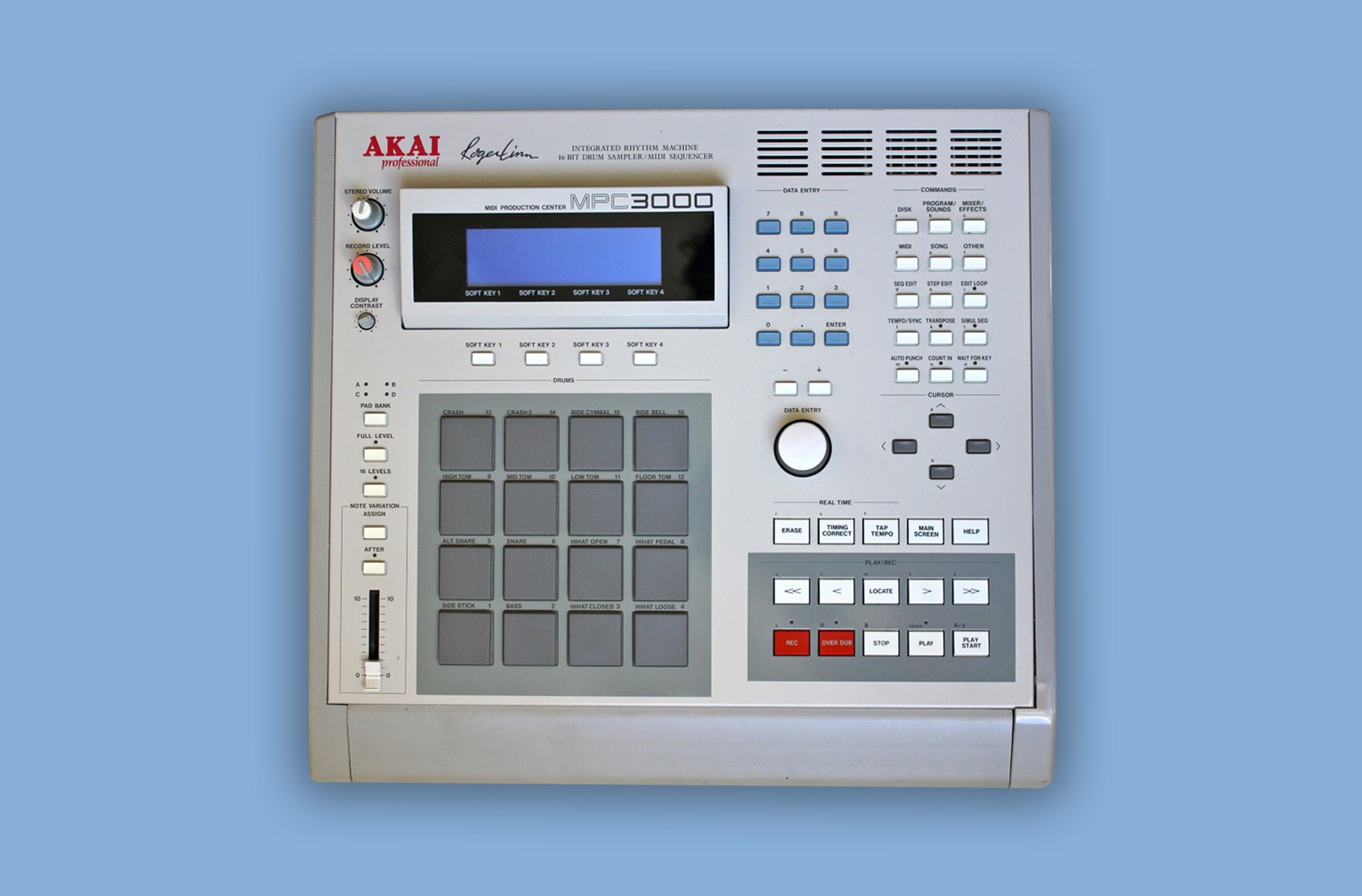 The Akai MPC 3000 is renowned particularly in the world of hip-hop and rap music for its sample-sequencing ability. This piece of studio kit was prominent in the production of Dr. Dre's 2001 record and is still regarded today as a classic. The MPC 3000 features 16 pads with aftertouch and velocity for drumming in loops and can edit and shape samples using it's analog-style editing functions.
1994 Track: The Prodigy – 'No Good (Start the Dance)'
1994 was a fantastic year for tracks to say the least. Baby D's euphoric club-classic, 'Let Me Be Your Fantasy' was born, Elton John released his iconic 'Can You Feel The Love Tonight' and Warren G and Nate Dogg's G-funk jam 'Regulate' was unleashed. One song, however, stood out amongst the rest, The Prodigy's 'No Good (Start The Dance)'. Taken from the group's second studio album, Music for the Jilted Generation, 'No Good' still stands strong all these years later. Blending elements of breakbeat techno, jungle, trance and one hell of a vocal hook (lifted from Kelly Charle's 1987 track 'No Good For Me') the dance-floor anthem still weighs in. The track peaked at no.4 in the UK charts and was listed in NME's "100 Best Songs of the 1990s" at no. 33.
1994 Album: Portishead – DUMMY
In '94 the world of music was blessed with Portishead's seminal album, DUMMY. The debut from the UK group was met with critical acclaim and put Bristol on the map as the capital of trip-hop. To date, the record is still regarded as one of the 90s best and has now secured triple platinum status in the UK. Melancholic and mysterious by nature, this album remains as a staple piece in the realm of electronica.
We will be running these #PB25 posts throughout the year, so make sure you keep an eye on our socials for regular spotlights on nostalgic tracks, tech, and events from the last 25 years. If you'd like to become part of the Point Blank family, we have extended our courses to global locations including London, Los Angeles, Ibiza, Mumbai, and Online.
Register to Access Free Courses, Plugins, Projects, Samples & More
When you register with Point Blank, you access an array of free sounds, plugins, online course samples, access to our social network Plugged In and much more! Simply register below and visit our Free Stuff page to get your hands on a range of exclusive music-making tools and tutorials provided by the team. Fill your boots!