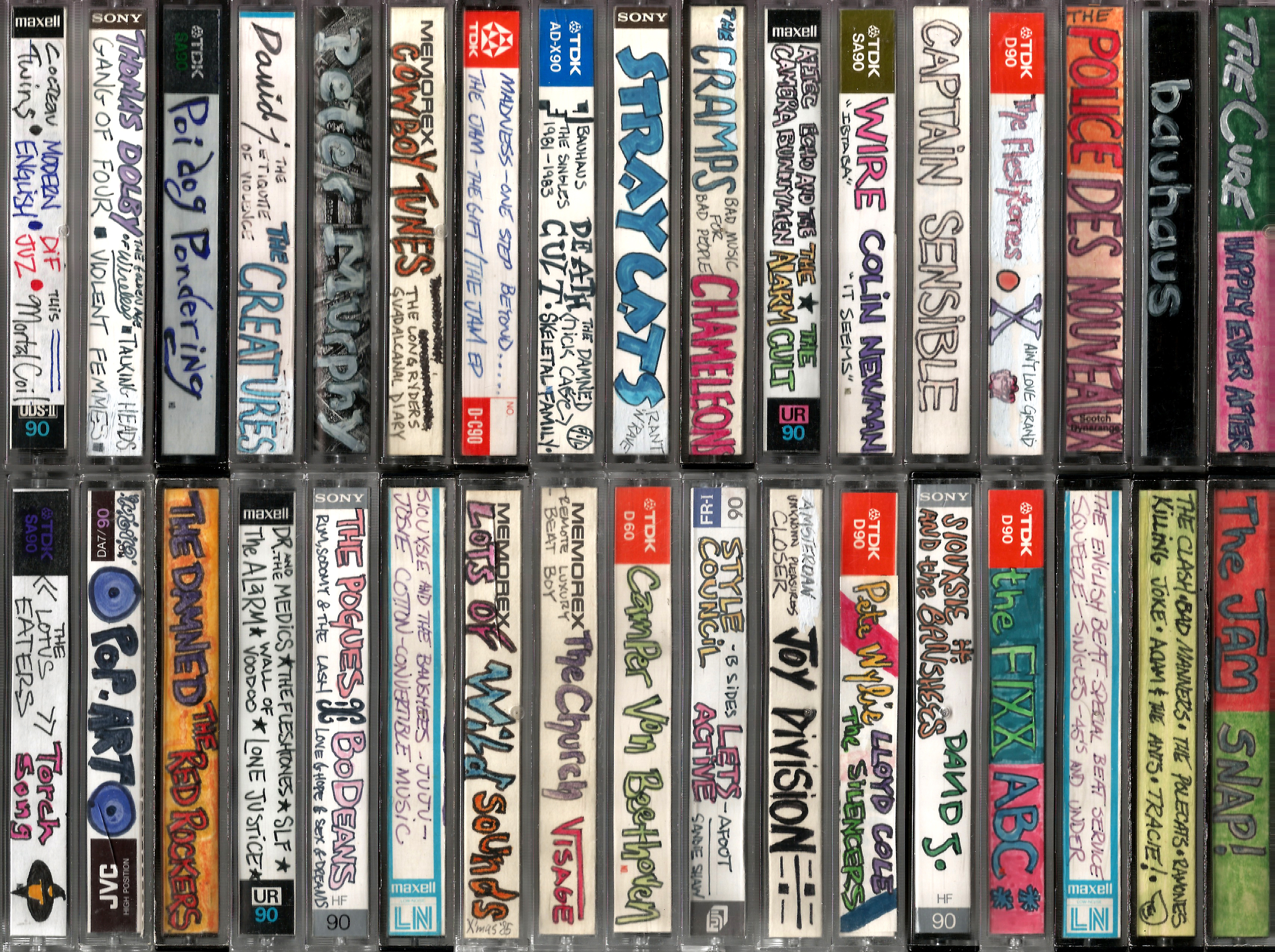 Over the last few weeks, we have been delving into the new Production Analysis module on our BA (Hons) Music & Sound Engineering Degree and our brand new equivalent Online Degree course, giving you a sneak peek of what to expect on the course. So far we've covered the roots of dance, specifically the impact of Dub and Disco, exploring the impact they made on electronic music as we know it today. This instalment is no less pivotal, albeit in a different way. This week we look at the rise of D.I.Y culture, documenting its tremendous impact on the music industry, from Punk Rock to Dance music. We'll be discussing some of the production options available today and the rise of independent labels and releases, including self-promoting using internet platforms.

In the early-mid 1970's, the stifling conservative atmosphere in the U.S and the U.K caused a backlash amongst the youth, seeking an alternative lifestyle, which many found in the form of Punk. However, this also made it incredibly difficult for the newly-formed Punk bands to get themselves heard outside of their relatively small scene. Major labels weren't initially interested; radio stations wouldn't give airtime to such controversial musicians and many venues tended to shy away from such in-your-face, intense performances. It was for these reasons that the D.I.Y attitude was one of the most distinctive characteristics behind the punk movement. Bands like Death and The Clash would record demos in bedrooms, garages or makeshift rehearsal studios with incredibly limited equipment, whilst fans set up 'zines (such as the legendary Sniffin' Glue) – small indy publications that documented what was going on within the scene. Gigs would often be held in the basements of residential homes or occasionally at some of the few venues that would allow punks to perform, such as CBGBs in New York and The 100 Club in London, the former having hosted bands like The Ramones and the latter being the birthplace of The Sex Pistols.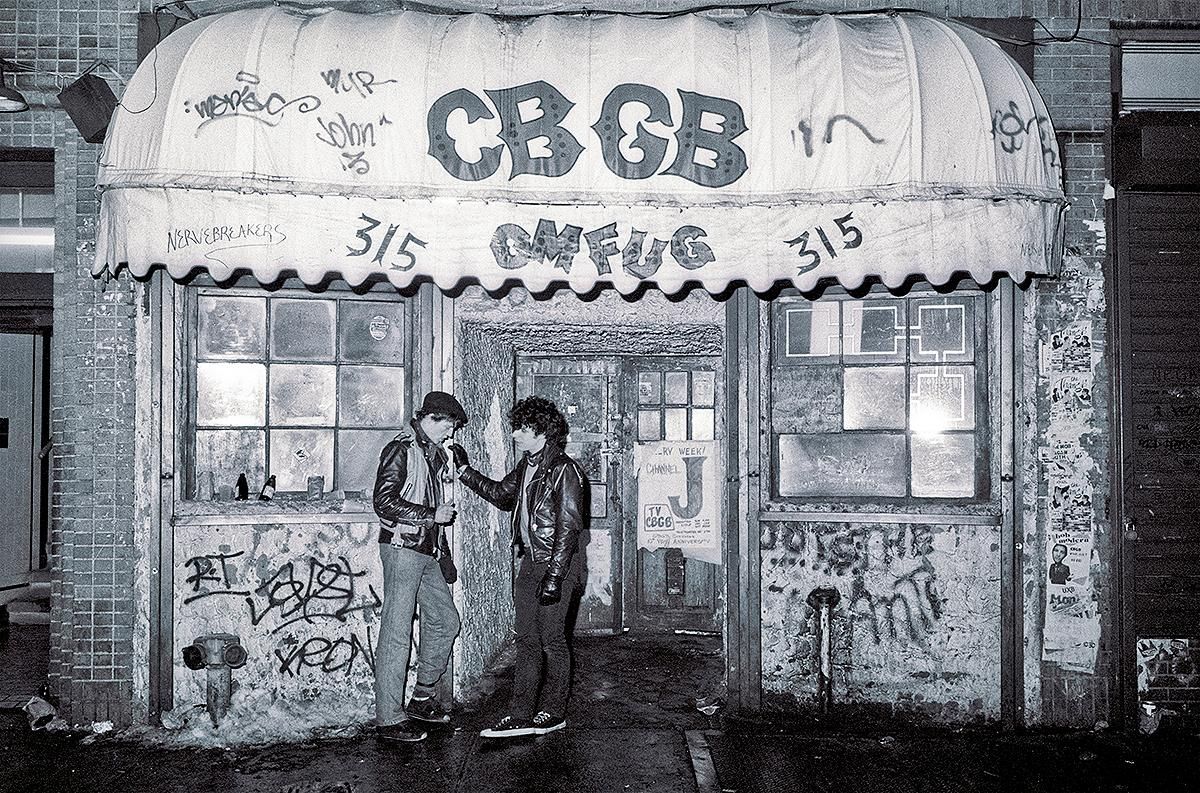 The infamous CBGB in New York.
Eventually, independent record labels like Rough Trade, Beggar's Banquet, Factory, 4AD and Mute began to form, providing Punk groups with the opportunity to release records autonomously, without the input of a major label. A lot of these labels grew to become major influences within the music industry, yet they still have managed to retain their indy aesthetic. The Spiral Scratch EP by The Buzzcocks was the first self-released independent record by a punk band in the UK. Recorded and mixed in 5 hours by Martin Hannett (later to become Factory Records' in-house producer), the band borrowed £500 to pay for the recording and pressing of 1000 copies and released it on their own New Hormones label. You'll learn all about the ways labels operate and Music entrepreneurship on our Music Industry Certificate course, or in a module as part of our BA (Hons) Music Production & Sound Engineering Degree.

The standard the early Punk scene had set persisted into the 1980's. An emerging hardcore scene in the US saw iconic bands like Black Flag, Bad Brains and Minor Threat take the D.I.Y philosophy and truly make it their own. Minor Threat vocalist Ian MacKaye and drummer Jeff Nelson were firm believers in the D.I.Y ethos and the independent music scene. Their previous group, the Teen Idles, had achieved relative success for the time and they used the money they had earned to set up Dischord Records, later releasing Minor Threat's music and that of many other Washington D.C Punk/Hardcore outfits. MacKaye later went on to front legendary D.I.Y band Fugazi, a group which gained much of its fanbase and gig support via word of mouth, guerilla advertising, socio-political lyricism and a fan-oriented mentality. Having calculated the lowest possible price they could charge for entry, the group had set a standard of around $5 for every gig and they would play for free as much and as often as possible, even famously playing outside the White House in protest of the Gulf War.
Over the pond in the U.K, independent label Factory Records had set up legendary Manchester nightclub The Haçienda, which was fast becoming a cultural hub for a growing Techno and Acid House scene. Echoing the early days of punk, this scene was largely frowned upon by the general public and patrons had to resort to DIY and guerilla tactics to produce and promote music, throw parties and avoid arrest. By the 90s, the police in the UK had formed the Pay Party Unit, a task force whose purpose was to control the growing rave scene. Collectives like the aptly-named 'DiY' began to spring up, focused on throwing strictly self-promoted, word-of-mouth and free parties to support the scene. DiY and their contemporaries took to throwing house parties in the inner city suburbs and breaking into warehouses, even throwing clandestine events in fields, quarries, barns and forests. The most infamous of these was the Castlemorton Common Festival, which attracted 30,000 partygoers just through self-promotion. This led to the introduction of the Criminal Justice Act and its Anti-Techno legislation, which gave the police power to shut down any events that featured music 'characterised by the emission of a succession of repetitive beats'. In response, British electronica legends Autechre released their Anti EP on Warp Records. This featured the track 'Flutter', which had been programmed in such a way that no bars contained identical beats and could, therefore, be played legally at parties. The EP did, however, come with a warning advising DJs 'to have a lawyer and a musicologist present at all times to confirm the non-repetitive nature of the music in the event of police harassment.'
One of the most important tools DIY culture has utilised has been Radio. As it was with the punk scene in the 70s, it was difficult for the emerging House and Techno scenes in the 80s and 90s to get much airtime on established stations, so some decided to take matters into their own hands and establish their own 'pirate' radio stations. Pirate radio had been around since the 60s, the term 'pirate' being coined after early stations such as Radio Caroline broadcasted from offshore ships to avoid the UK laws. However, with the introduction of the Marine Broadcasting Offences Act, many pirates moved to urban areas to broadcast. During the 1970s & 80s more and more pirate radio stations began to pop up in big cities, especially in London, such as Kiss FM and Solar Radio. By the 1990s there were over 600 pirate radio stations in the UK and over 60 in London alone. These stations were key to the rave scene. Broadcasting from tower blocks in the city (as this was the most effective way to reach the largest audience) they were notably community focused and members of the audience could phone in and request songs and shoutouts, to which the DJ's would oblige. They provided a highly effective platform for DJs to get air time, play dance music and promote raves & events. This provided vital support for the underground scenes and was instrumental in helping to drive the culture forwards. Iconic stations like Rinse FM and Kiss even ended up applying for and being granted radio licenses. At Point Blank, we offer a range of radio courses, including our Radio Broadcasting Diploma, on which you can learn all about broadcasting from branding to presenting and production.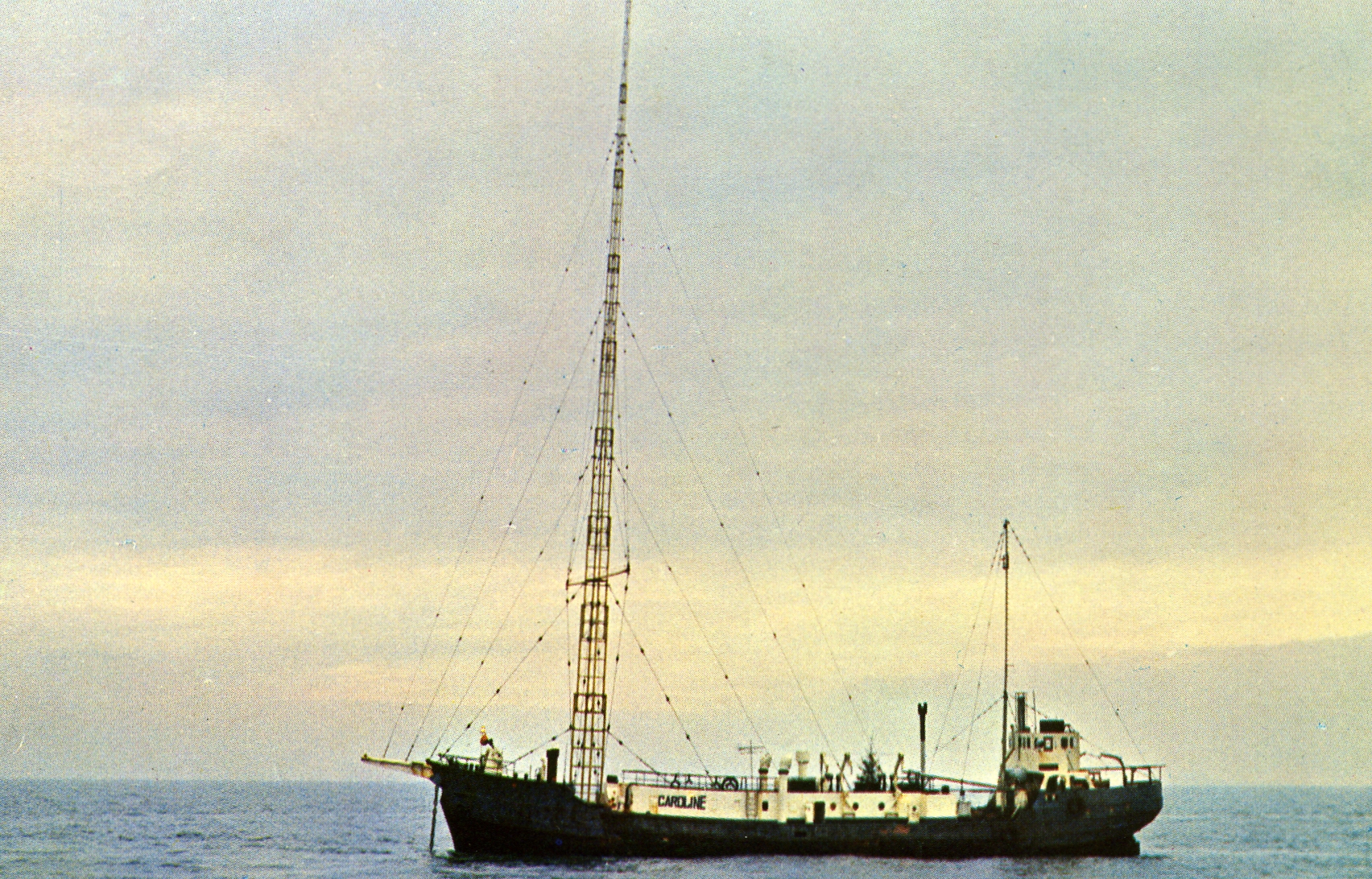 The infamous Radio Caroline
With the rise of the internet, DIY culture has exploded. Pirate stations of the more traditional format still exist in huge numbers, although many now opt to legitimately broadcast over the internet to a much larger potential audience. Self-promotion and self-release have now become common practice for musicians, with platforms such as Facebook, Soundcloud, Bandcamp and AWAL, making it incredibly easy to post flyers, events and music online, as well as distribute and sell music independently. This, along with the advent of more affordable consumer production equipment has meant that the individual no longer needs to rely on a record label to finance, record and publicise their tracks. Up-and-coming UK rapper Little Simz is a prime example of this, having released four mixtapes, five EPs and two albums all through her independent record label, AGE: 101 Music. Her debut album entered the UK R&B charts at number 20 and Simz has since been featured on BBC Radio 1 Xtra and performed live with Tinie Tempah.
Websites like Bandcamp have now given the individual the power to release and sell their products on their own terms, combining digital and physical sales while giving total control over pricing. For a small commission, artists can release everything from one-off downloads to vinyl/CD/cassettes and merch like t-shirts. Together with the rise of streaming services like Spotify and Soundcloud, digital platforms have made it easier than ever for musicians to showcase and monetise their music, but the challenge now is standing out amongst an ever-saturated musical landscape. On our Production Analysis and Music Industry modules, part of our BA (Hons) Music Production & Sound Engineering Degree, you'll learn all about the music industry and the pros and cons of self-releasing, as well as useful tips for getting yourself noticed by the right people.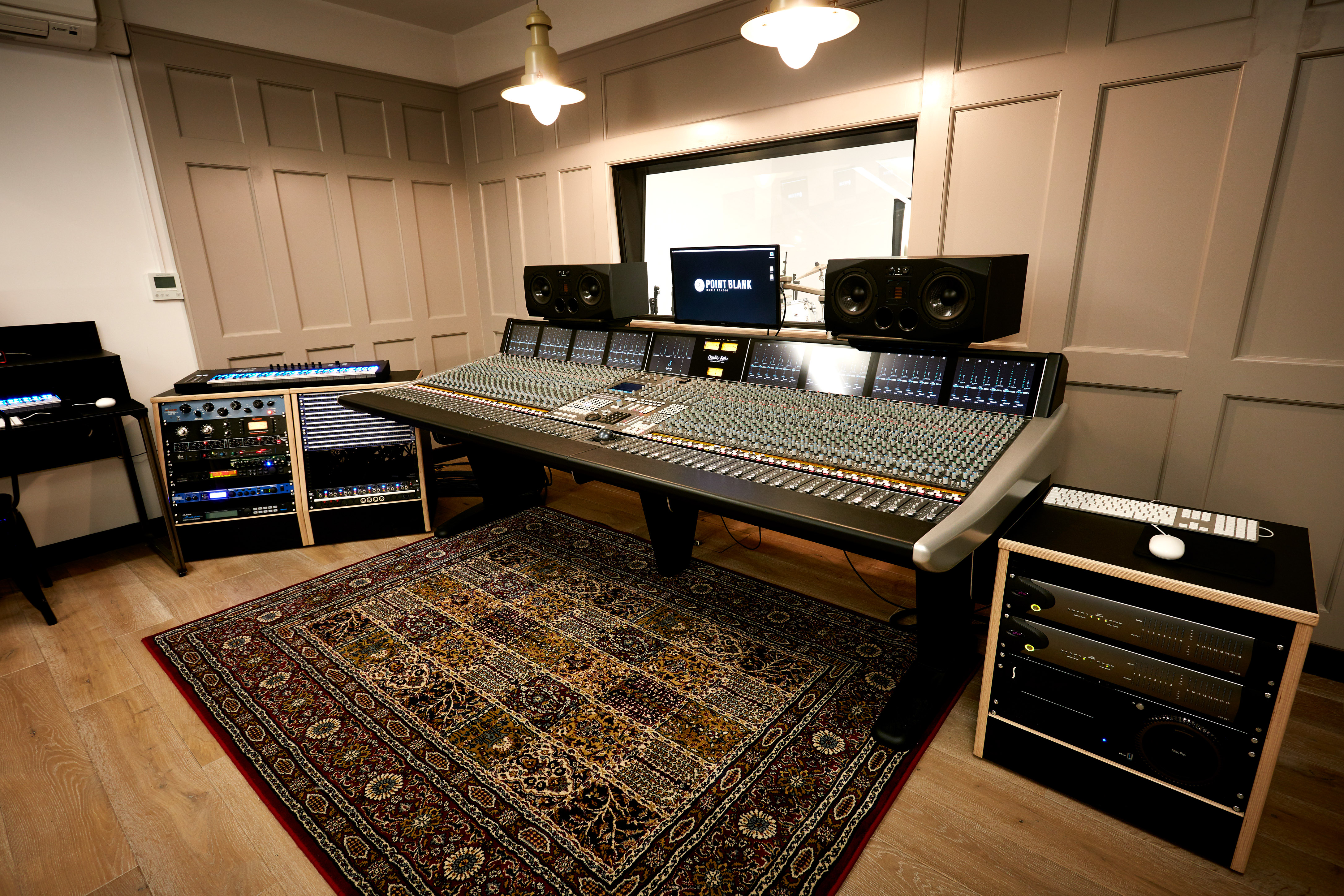 Studio 1 at Point Blank London, featuring a 48-Channel SSL mixing console.
For further information on our degree course or any of our courses, contact our Course Advisors here or call 0207 729 4884 or, if you're in the USA, give us a call on 323 282 7660. If you're calling internationally, use the number +44 20 7729 4884. Want to see firsthand the amazing facilities offered by Point Blank? You can book a space on one of our studio tours by heading here.
Register to Access Free Courses, Plugins, Projects, Samples & More
If you register with Point Blank, you can access an array of free sounds, plugins, online course samples and much more! Simply register below and visit our Free Stuff page to get your hands on a range of exclusive music-making tools and tutorials provided by the team. Fill your boots!