At Point Blank, we like to make sure our students are kitted out with the latest and greatest in software and tech so that they have the best tools in the business to create the music they love. That's why, for a limited time only, we're giving away Komplete 12 (which features Native Instruments' long-awaited Massive X) and the choice of either Ableton Live or Logic Pro with our online Diploma and HE courses. That's up to a whopping £1,000/$1,250 worth of free software! This offer ends on September 30th, so be sure to take advantage of this deal by heading here and find out more about how our online school works below.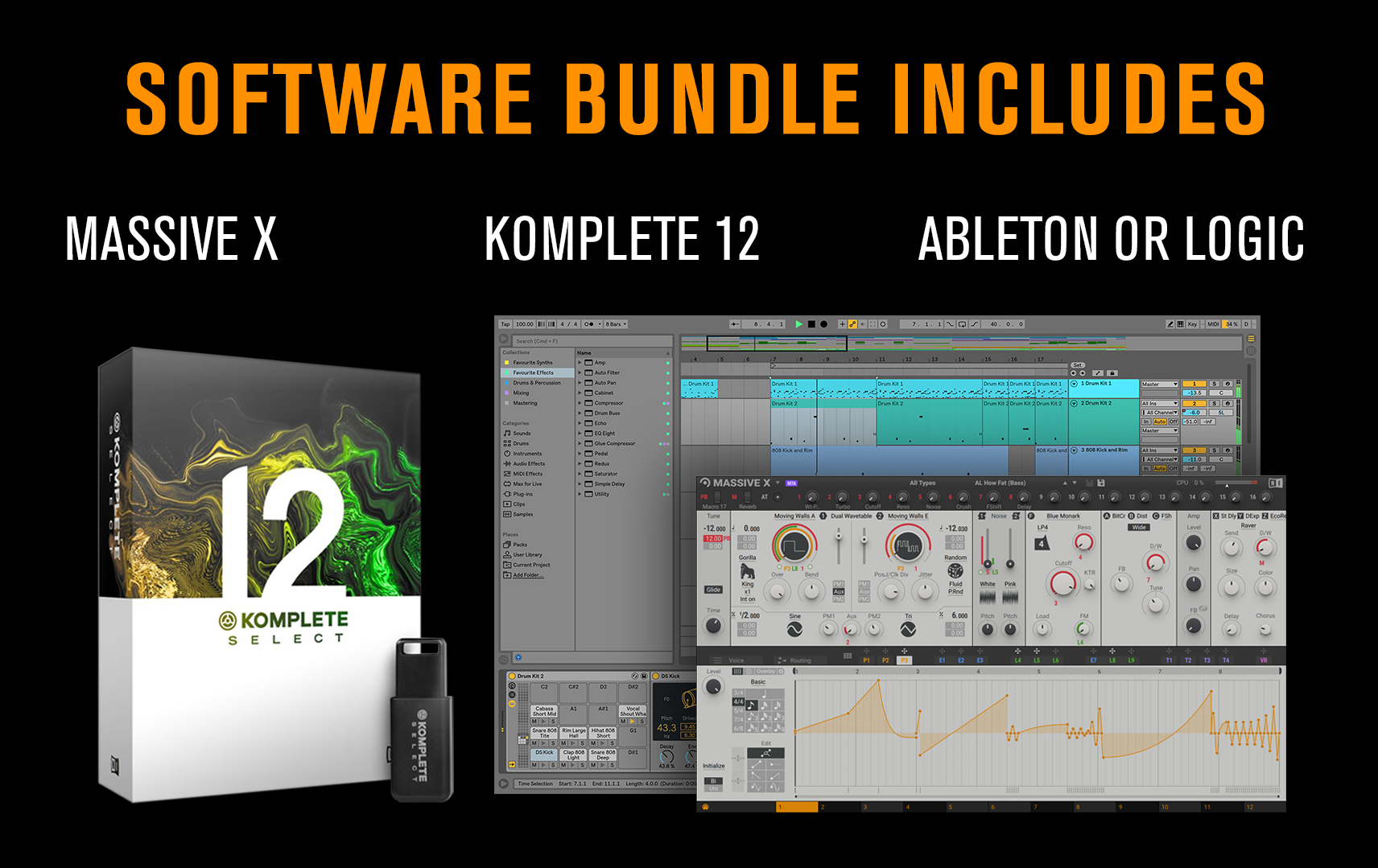 For those of you who aren't able to attend one of our world-class establishments but would love to study with Point Blank, our Online Diploma or HE courses are perfect for you. We are the leaders in our field of online music tuition. Our online school was launched a decade ago and, over that time, we've continued to develop our Virtual Learning Environment (VLE) into the most intuitive and usable of its kind. All students receive regular video masterclasses and 1-2-1 sessions with their instructors and it's never been easier to connect with fellow students and work together – so you'll be able to hone your craft from the comforts of your own home.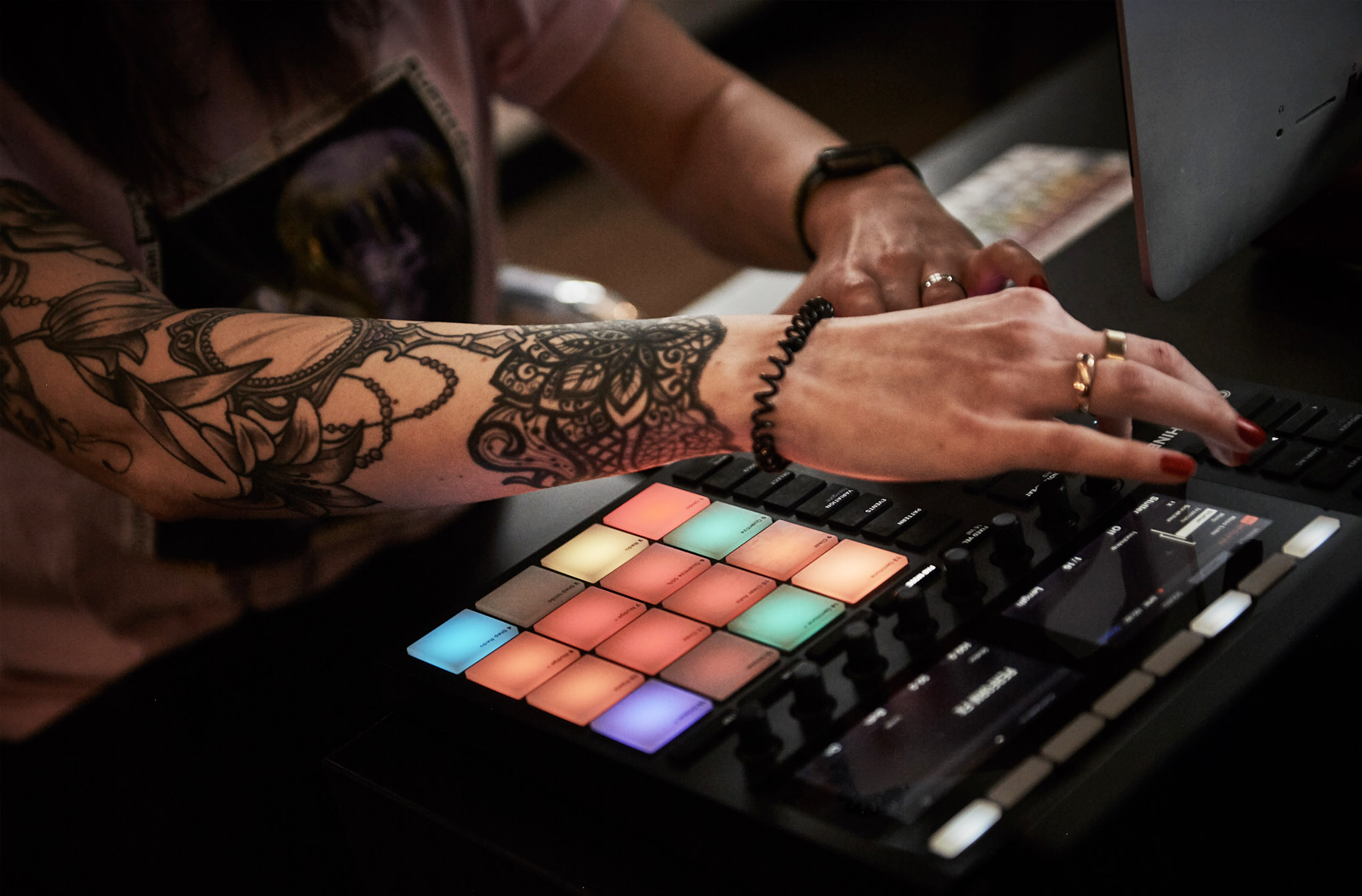 Our Diploma and HE Courses are by far our most popular online programmes. So, be sure to sign up today to secure your place with us. If you'd like to see what other course bundles we have on offer check out the orange banners on each of our course pages to see which suits you best.
Register to Access Free Courses, Plugins, Projects, Samples & More
When you register with Point Blank, you access an array of free sounds, plugins, online course samples, access to our social network Plugged In and much more! Simply register below and visit our Free Stuff page to get your hands on a range of exclusive music-making tools and tutorials provided by the team. Fill your boots!