Robert DeLong is a Los Angeles-based electronic/indie musician who mixes dance music with his own singer/songwriter style. He incorporates electronic, drum & bass, techno, house, moombahton, rock, and pop to curate his unique sound. DeLong debuted on the Billboard dance charts in 2013 with his first album Just Movement and is notorious for incorporating video game accessories such as Wii remotes and joysticks connected to a MIDI interface to modify his sound.
The singer/one-man band has released two studio albums, and his notable sophomore album In The Cards contained hit singles such as "Don't Wait Up" and "Long Way Down" which was #3 on the Alternative Chart and has over 40 million streams on Spotify.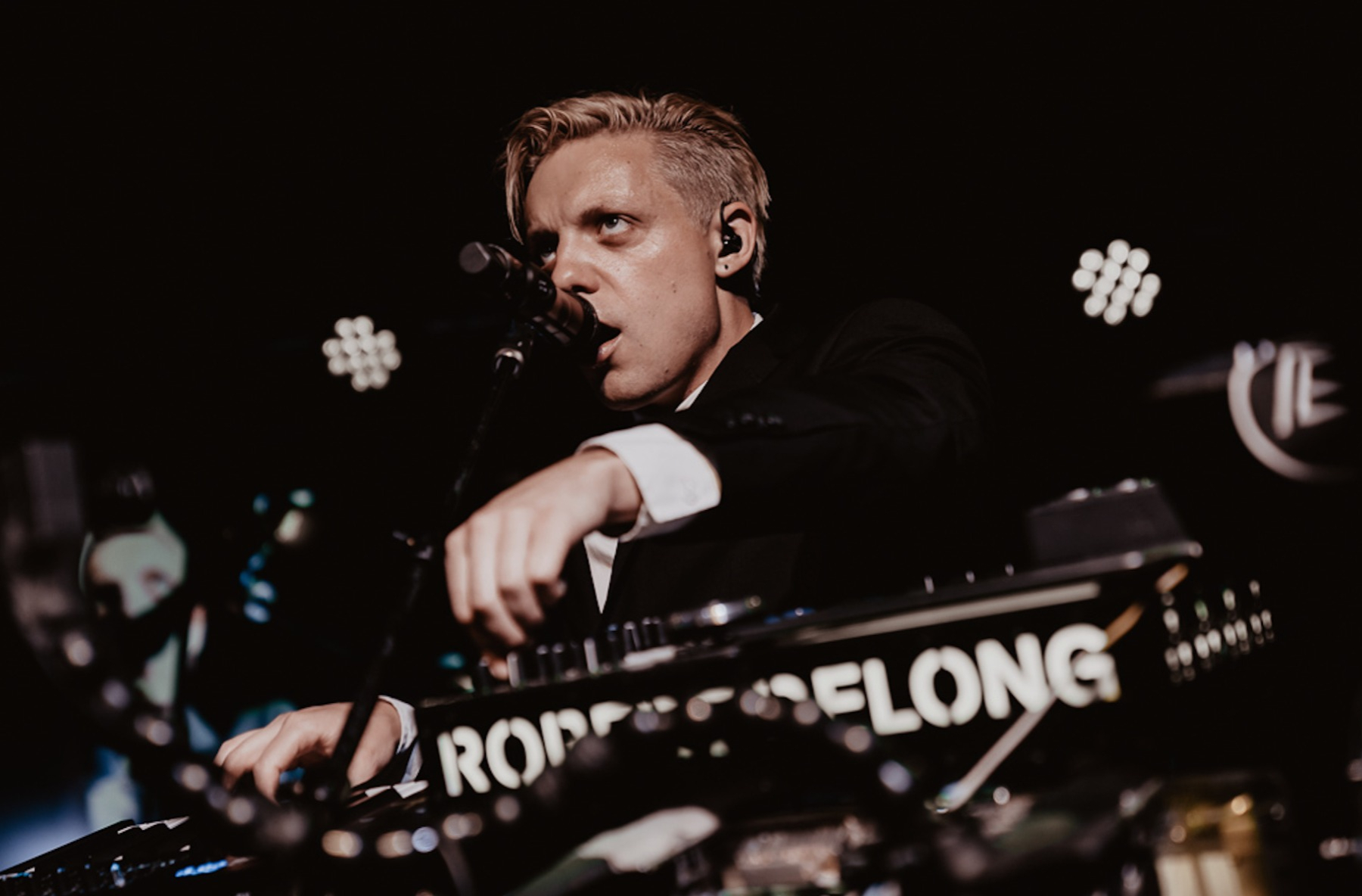 DeLong has been on tour with bands such as Twenty One Pilots and AJR and has headlined his own tours since his first album in 2013. He has also taken the stage at music festivals such as Coachella, Lollapalooza, Bonnaroo, Outside Lands, Bottle Rock, Firefly, and more.
In this one-of-a-kind masterclass, Robert DeLong will join us on July 21 at 7 PM PST at our Miracle Mile campus to do a run-down of all that is going on in his music, how he performs, and how he translates much of what he writes, produces, and records to the live performance arena. He will break down the equipment in his live performance rig, give demonstrations of how his devices function together, and answer questions from the audience.
Check out his single "Favorite Color Is Blue" with K.Flay and RSVP here to attend DeLong's upcoming Masterclass.
Thinking of joining us at Point Blank LA? We offer a plethora of year-long courses in music production and DJing including our Music Production & Sound Design Diploma, Music Production & Vocal Performance Diploma, Music Production & DJ Performance Diploma, and Music Production & Audio Engineering programs as well as shorter programs including our DJ/Producer Certificate, Mixing & Mastering Award, Music Production & Composition Award, and more.
If you're looking to become a professional producer or sound engineer, then our Music Production: Ableton course is the course for you. As part of our Music Production & DJ Performance Diploma, this course offers an introduction to Ableton Live, audio effects and controllers, MIDI and making beats, and more! However, if you're looking to go more into the mastering realm, our Audio Mastering course teaches you how to develop, train, and attune your ears to the powerful effects created by EQ, multi-band compression, soft and brickwall limiting, mid/side processing, and more all taught by professional mastering engineers. You will be able to master your own EP using software like iZotope, Waves, Brainworx and T-Racks, among others.
For additional information, contact an Admissions Advisor or, if you're in the USA, give us a call at (323) 594-8740. If you're calling internationally, use the number +44 20 7729 4884.
Register to Access Free Courses, Plugins, Projects, Samples & More
When you register with Point Blank, you access an array of free sounds, plugins, online course samples and much more! Simply register below and visit our Free Stuff page to get your hands on a range of exclusive music-making tools and tutorials provided by the team. Fill your boots!