On Wednesday October 23 at 7:00 p.m. we are hosting an unmissable Double Guest Masterclass at our beautiful complex at Mack Sennett Studios in Silver Lake, Los Angeles. This event will feature two guest presenters: George Wiederkehr, a composer/multi-instrumentalist with 15-years of experience as a producer/engineer, and Matt Lara, a Certified Native Instruments Product Specialist. George will take you through "10 Secrets of Mixing" that he has learned and refined during his exciting career as a producer, and Matt Lara will guide you through "Setup Made Simple" on seamlessly integrating Maschine & Komplete Kontrol within your existing music production or performance workflow. These essential tips will be invaluable for anyone looking to tighten up their productions or performances and learn a thing or two about working in the music industry. Make sure you RSVP to the Eventbrite here for your free ticket ASAP as they're likely to get snapped up quickly. As this is a Native Instruments workshop, we've decided to give away a copy of Komplete 12 worth $650 to one lucky attendee!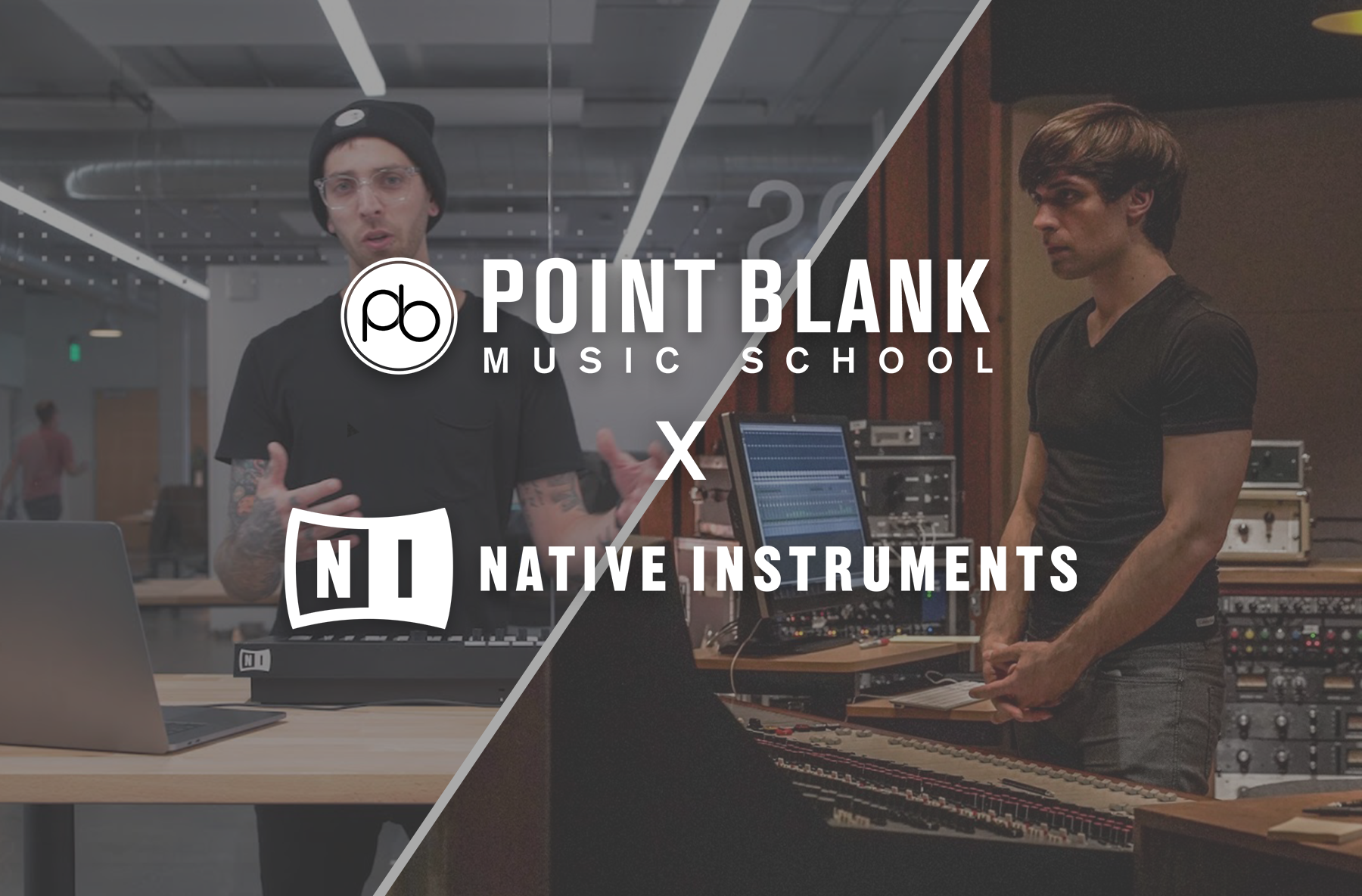 In addition to his 15-years experience as an engineer and producer, George Wiederkehr has been composing for over 20-years as a songwriter, studio pianist, guitarist, drummer, bassist and music instructor. He produces under the alias Mosaic and has worked as an audio engineer for both popular and classical styles of music as well as a composer of academic music, game soundtracks, and film score compositions. His mixing is second-to-none and now he's ready to share what he's learnt over his fruitful career in the industry. Then, Matt Lara from Native Instruments will give you the opportunity to get hands-on with a number of Native Instruments' cutting edge products, with a focus on the Maschine controller and the fantastic Komplete Kontrol sound library.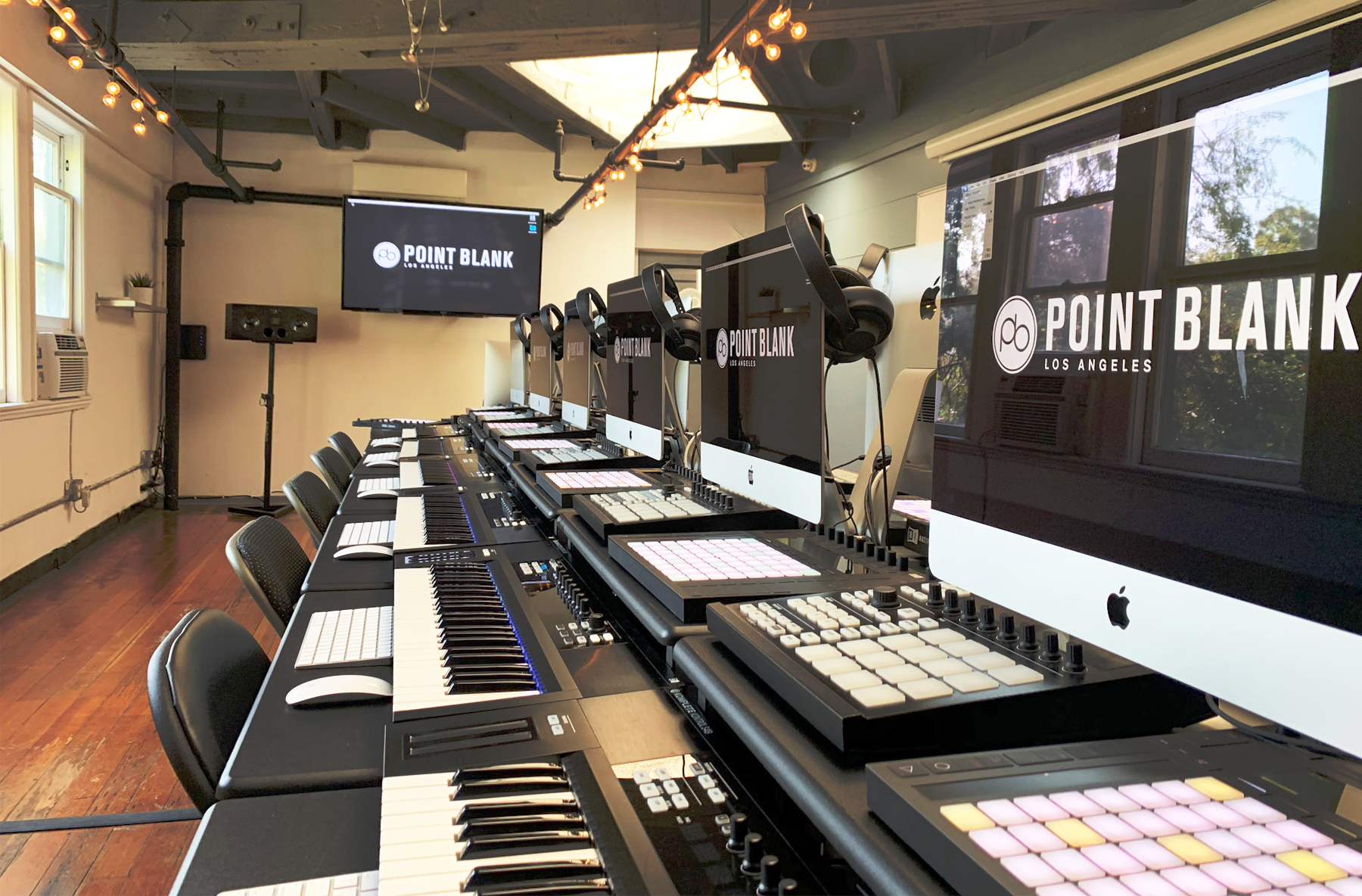 During the Masterclasses, you'll also be able to take a tour of our home in the famous hundred-year-old Mack Sennett studios, get a look at the state-of-the-art equipment we use and ask any questions of our admissions team. For anyone looking to learn more about music production or the inner workings of the music industry, this one is not to be missed! All you need to do is RSVP on Eventbrite to book your place.
Thinking of joining us at PBLA? We offer a plethora of courses in music production and DJing including our newest and most extensive Music Production & Sound Design Master Diploma programme as well as our DJ/Producer Certificate, Music Production & Sound Design Diploma, Mixing & Mastering Award, Music Production & Composition Award and more. For additional information, contact a course advisor or, if you're in the USA, give us a call on 323 282 7660. If you're calling internationally, use the number +44 20 7729 4884.
Register to Access Free Courses, Plugins, Projects, Samples & More
When you register with Point Blank, you access an array of free sounds, plugins, online course samples, access to our social network Plugged In and much more! Simply register below and visit our Free Stuff page to get your hands on a range of exclusive music-making tools and tutorials provided by the team. Fill your boots!