Join us on Thursday, January 9th at 7 pm for a special Open House event at our gorgeous location in the Mack Sennett Studios in Los Angeles, where we will be joined by the one and only DJ and Producer, Morse Code. Morse Code has been championed in the scene for his open format DJing and eclectic selections which have earned him the titles "Best DJ in LA" in 2014 and "Best DJ in America" in 2015 by the Sun Times. During this exclusive masterclass he will share some of his favourite, essential DJ techniques and much, much more. During the PBLA Open House, you'll also be able to take a tour of our home in the famous hundred-year-old studios, get a look at the state-of-the-art equipment we use and ask any questions of our Course Advisor team. For anyone looking to learn more about music production or the inner workings of the music industry, this one is not to be missed! All you need to do is RSVP on Eventbrite to book your place.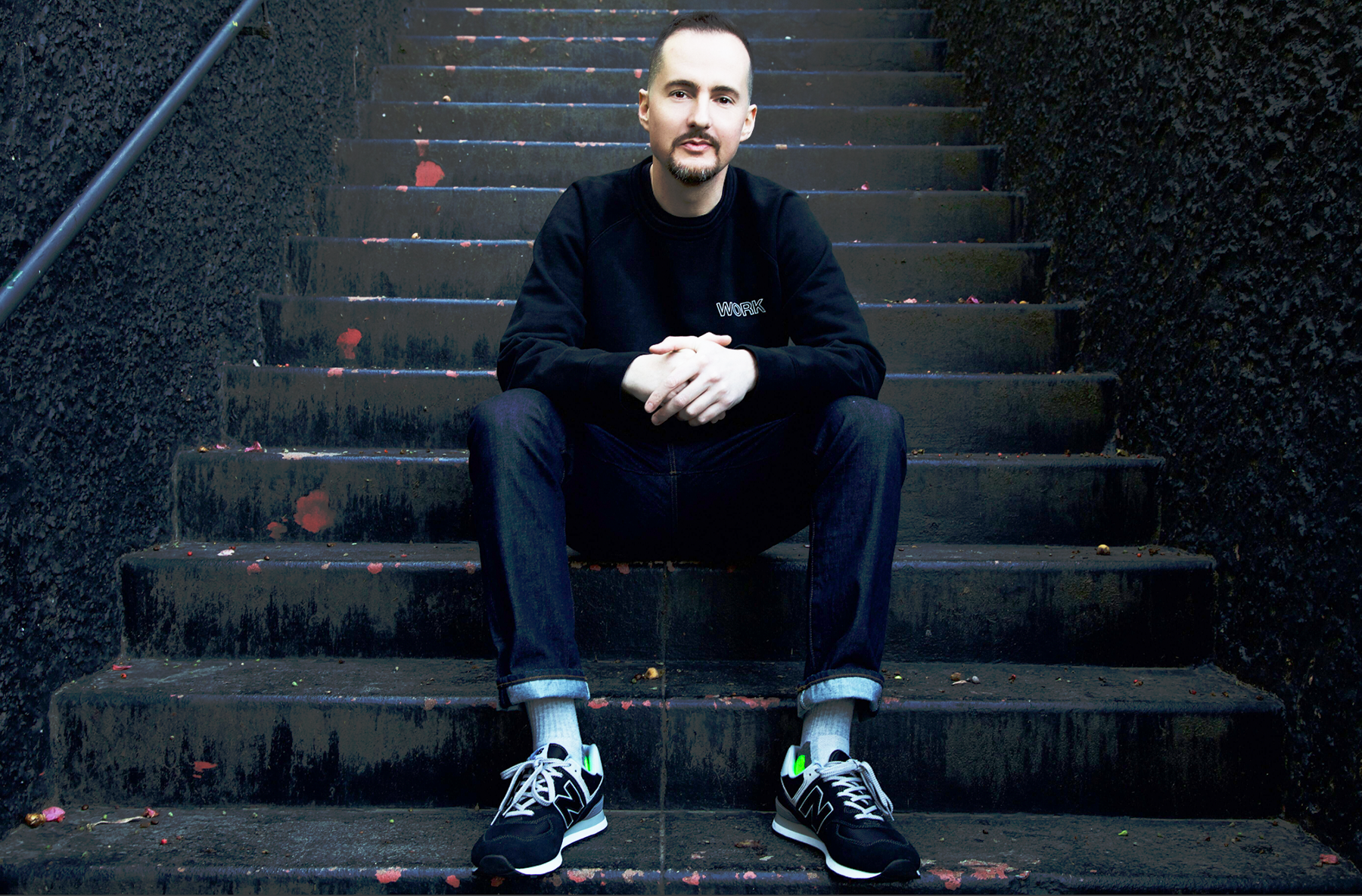 DJ Morse Code
7 pm: Arrival at Point Blank
7:30 pm: Introduction of Point Blank by Course Advisor Hart Thorson
8:00 pm: Morse Code DJ Masterclass // Q&A
8:40 pm: Q&A w/ Course Advisor Hart Thorson about Point Blank Courses/Giveaway
9 pm: Finish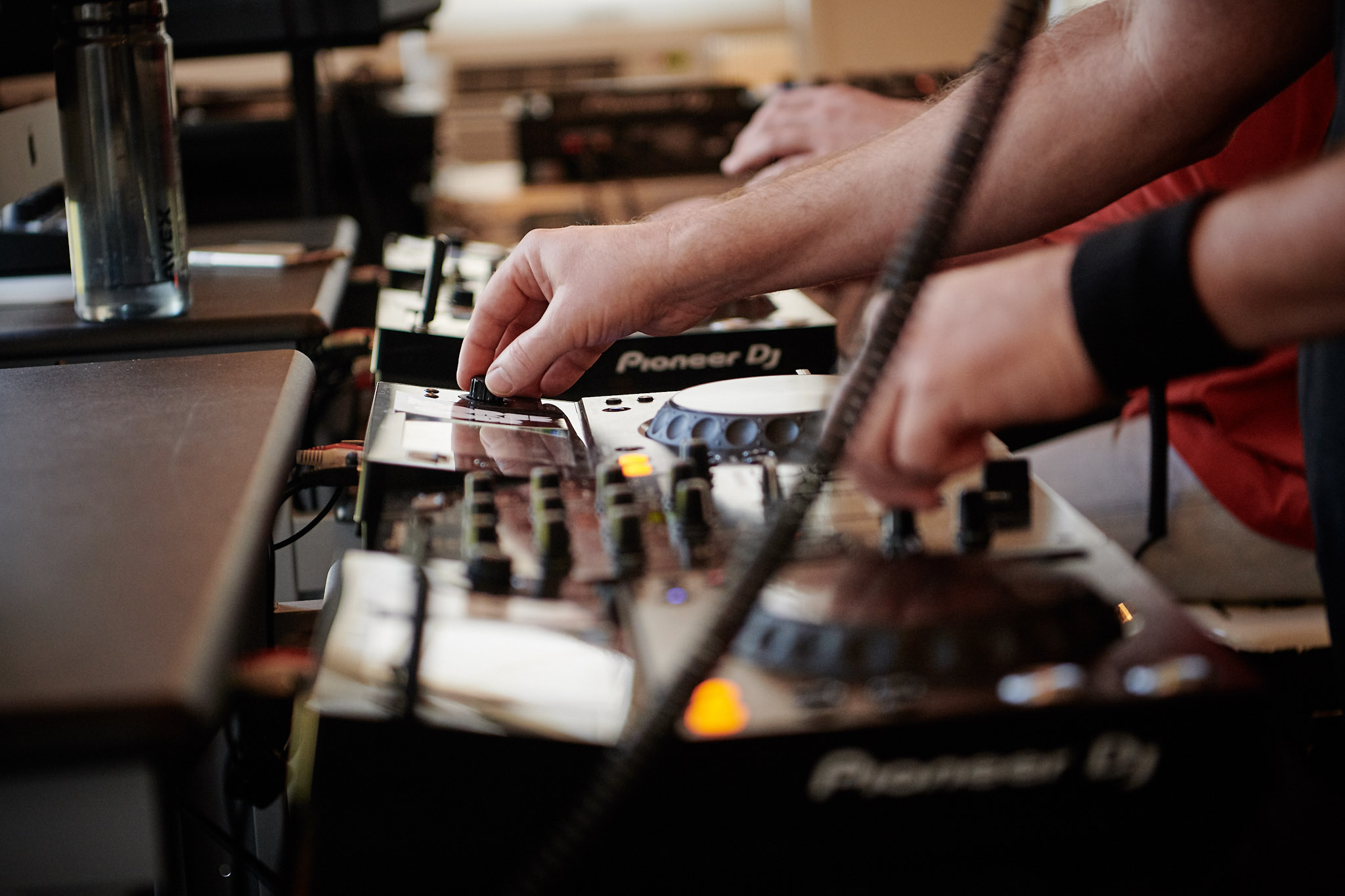 Point Blank LA DJ Studio
The San Francisco native, Nathanial Morse aka Morse Code, grew up captivated by the diversity and quality of the burgeoning local DJ scene. Witnessing DMC and ITF battles for the first time and subsequently learning the history of hip-hop and djing, he became obsessed with mastering the craft from then on. After getting the opportunity to open for one of his childhood heroes DJ Premier, he decided it was time to pursue DJing as a full-time career. Upon releasing a string of classic mixes that earned acclaim from DJ Jazzy Jeff and others, Morse then set his sights on Los Angeles. He is a master of true open format DJing having immersed himself in many styles of music over the years from dance music to hip-hop to disco to rock to pop and much more. On the production side, Morse's disco and downtempo project "Innertubes" with (Thee) Mike B, POOLS, had a double vinyl album release on the Razor-N-Tape label out of NYC in 2015 with more releases slated for this year. He's a DJ on a global scale but In LA you can find Morse DJing at venues such as Adults Only, Tao, Beauty and Essex, The Dime, and Little Joy. In 2010, he won Redbull's first US "3style" DJ battle in LA.
Don't forget, to grab a free place at the event, you'll need to RSVP to the Eventbrite page here.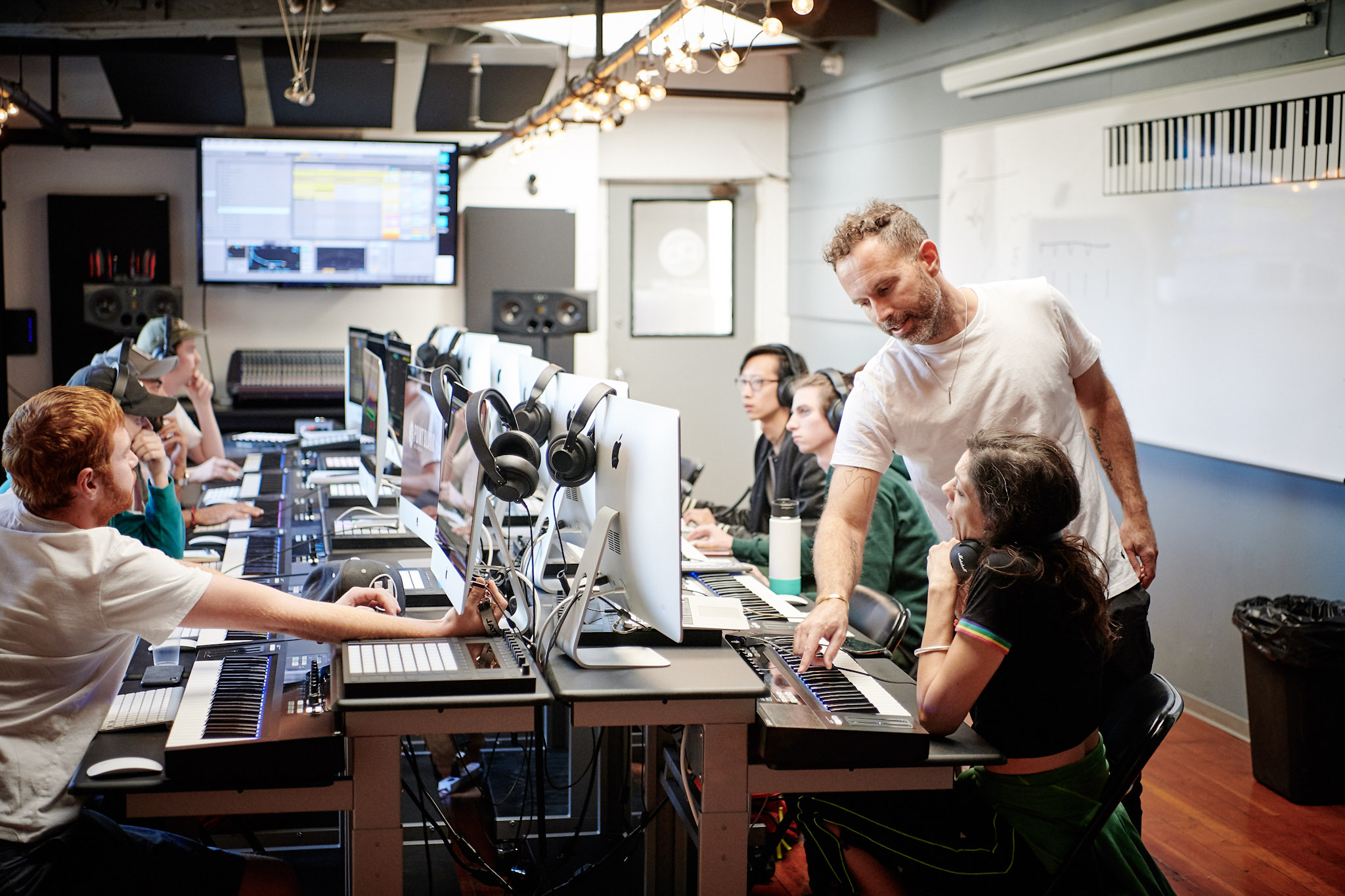 Point Blank LA Music Production Studio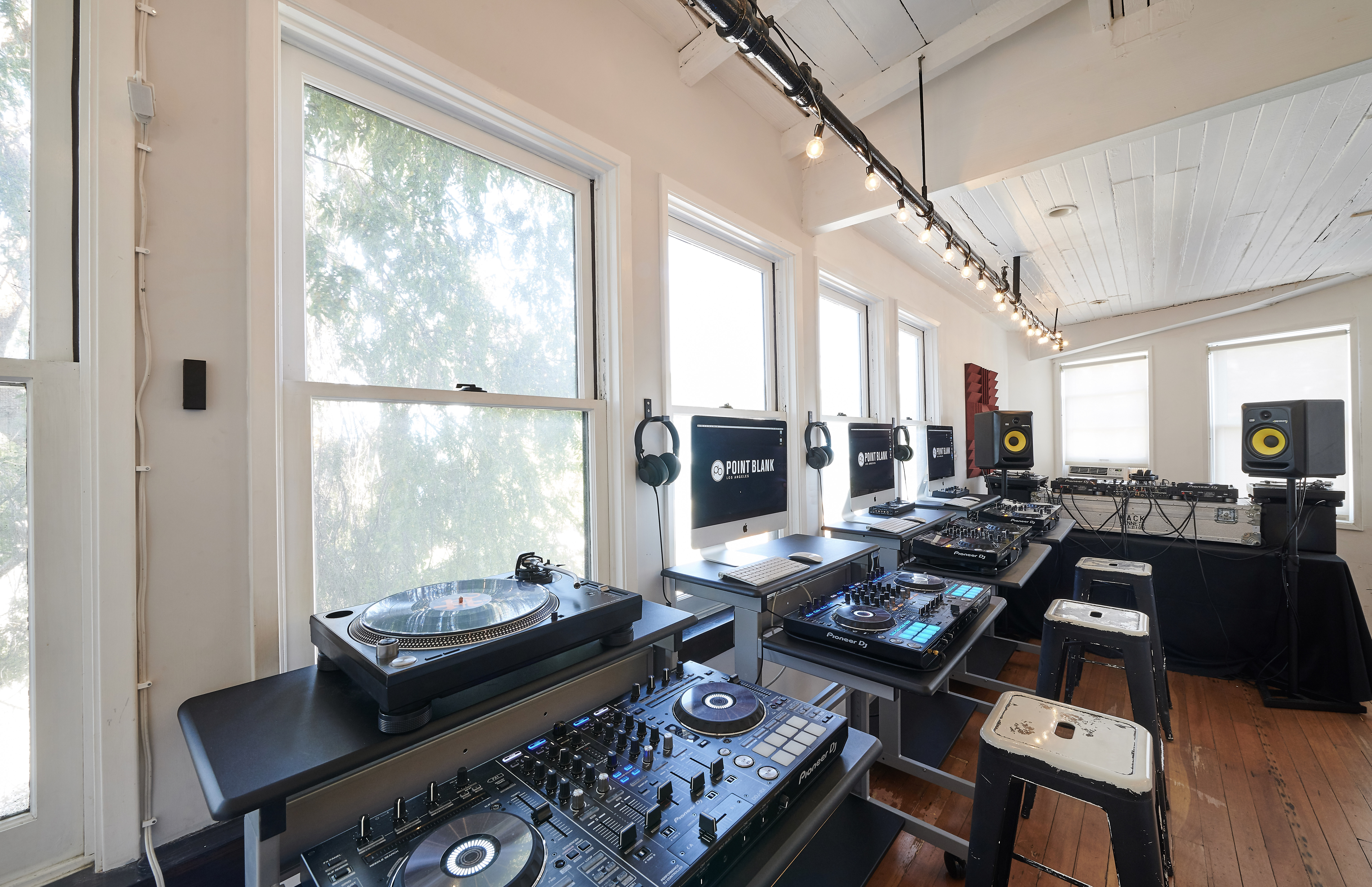 Point Blank LA DJ Studio
Thinking of joining us at PBLA? We offer a plethora of courses in music production and DJing including our newest and most extensive Music Production & Sound Design Master Diploma programme as well as our DJ/Producer Certificate, Music Production & Sound Design Diploma, Mixing & Mastering Award, Music Production & Composition Award and more. For additional information, contact a course advisor or, if you're in the USA, give us a call on 323 282 7660. If you're calling internationally, use the number +44 20 7729 4884.
Register to Access Free Courses, Plugins, Projects, Samples & More
When you register with Point Blank, you access an array of free sounds, plugins, online course samples, access to our social network Plugged In and much more! Simply register below and visit our Free Stuff page to get your hands on a range of exclusive music-making tools and tutorials provided by the team. Fill your boots!