Danny de Matos and Rui da Silva bill the music they make under the moniker Lisbon Kid as "songs and tunes for after the night before." It's a fair summation, but if their contemplative strain of electronica provides succour to those suffering after a big one, their tracks are too good to waste on a hangover. And we're not just saying that because 50% of Lisbon Kid is Point Blank family. Signed to Arista and Universal, Danny has written, produced and remixed for artists like Republica and Limp Bizkit, while his music has featured in movies, TV ads and video games including 'Half Life 2' & 'Left 4 Dead'. It's an impressive body of experience, which he channels to a new generation of artists in both the Music Composition and Composing for Film and TV modules – part of the BA (Hons) Music Production & Sound Engineering Degree.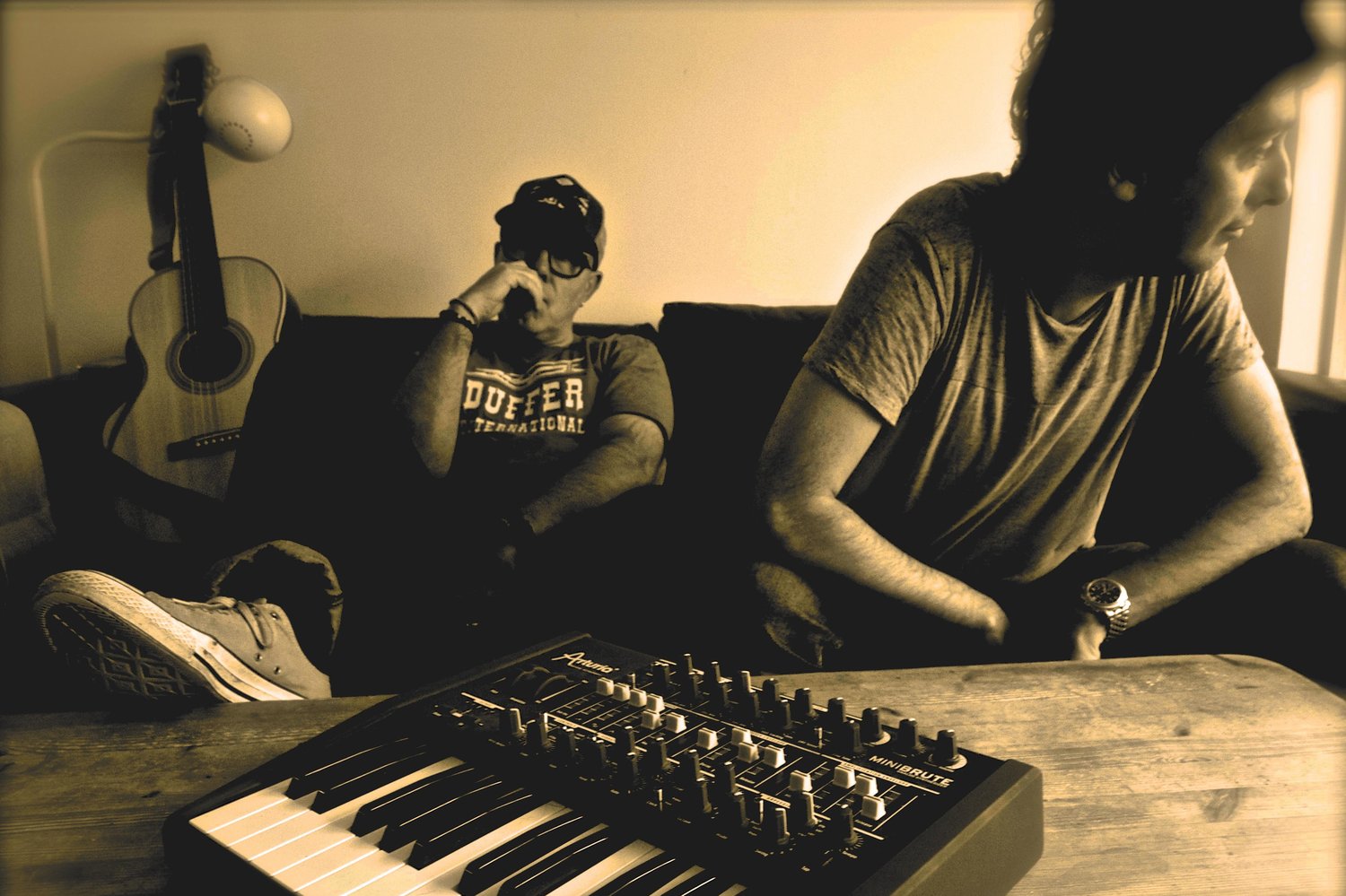 In today's Friday Forum Live, we'll be joined by Danny and Rui who will be breaking down their brand new track 'We Look at the Stars' featuring the brilliant Sarah Cracknell of Saint Etienne. The track is already building traction on stations like BBC 6 Music, so be sure to catch us live at 1pm to catch up with the Kid and don't forget to get your questions in via the chat room.
If you want to learn a lot more about music production and make the most of our amazing facilities, great student opportunities and amazing guest speakers, you can find out more about our BA (Hons) Music Production & Sound Engineering Degree. If you want to come down and see our studios for yourself, we host tours every Wednesday at 17:30 and Saturdays at 12:30. Click here to book yourself on one.
Register to Access Free Courses, Plugins, Projects, Samples & More
When you register with Point Blank, you access an array of free sounds, plugins, online course samples, access to our social network Plugged In and much more! Simply register below and visit our Free Stuff page to get your hands on a range of exclusive music-making tools and tutorials provided by the team. Fill your boots!
Register