We're excited to share the new edition in our Magnetic Mag Mix series. Our latest offering was mixed by Point Blank x Resident Advisor Scholarship Winner and Music Production and DJ Diploma student, Tailor Jae. Her hour-long mix fuses a high octane blend of UK classics, breakbeat, grime and bassline with some dubstep and dancehall thrown in for good measure. Remember, if you want to get direct access to guest mix slots from the likes of Magnetic Mag, Pioneer DJ and many more, head here to check out our full range of courses and enrol.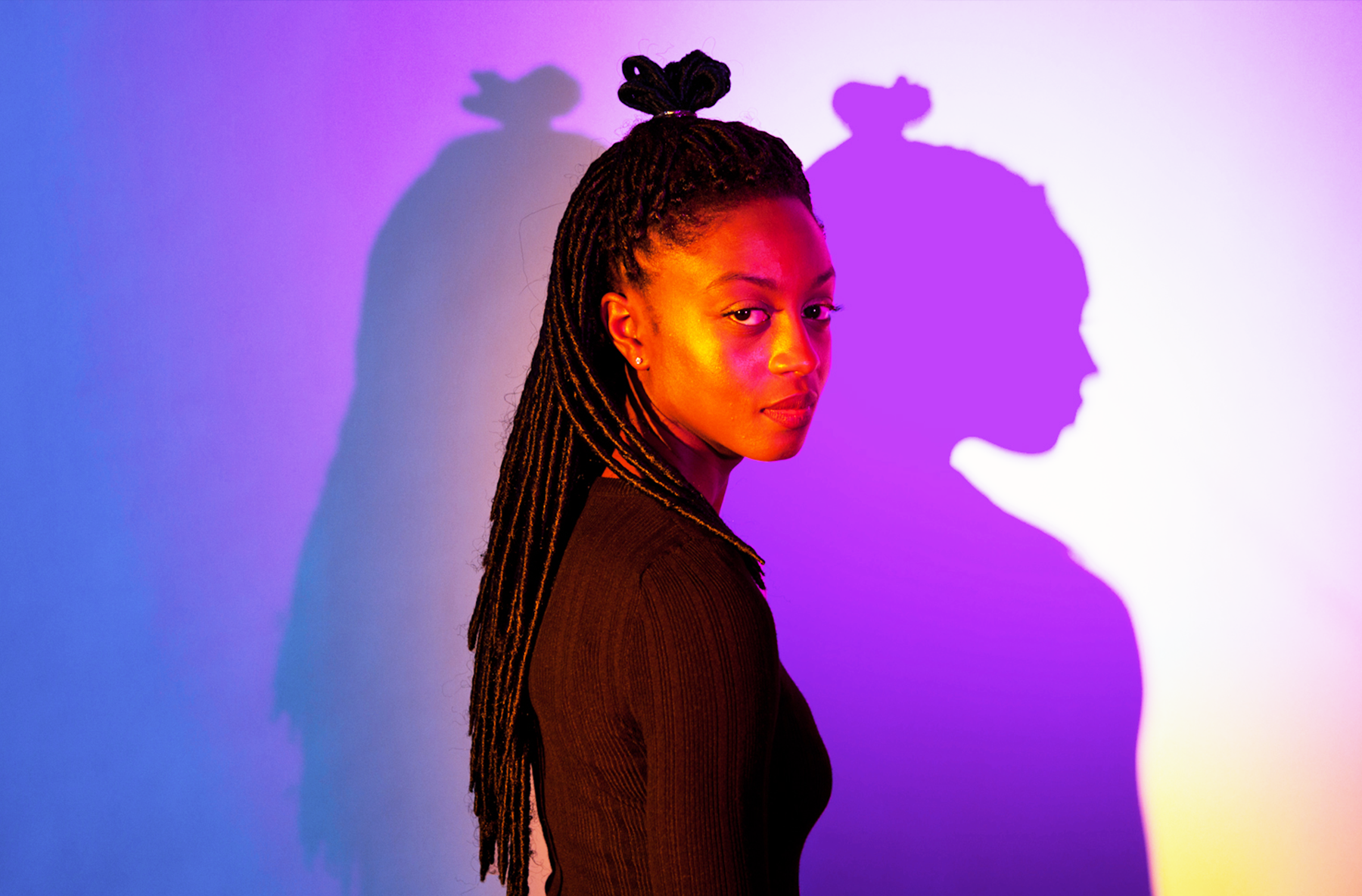 Tailor Jae. Photo: Riya Hollings
Socials: Facebook / Twitter / Instagram / Soundcloud / RA
Tailor Jae is a DJ full of surprises and you can expect bass-heavy selections, quick transitions and great technicality during her sets. Having dominated the mix at venues such as The Nest, Lab 11, Redbull Music Academy, Village Underground and beating 2000 plus DJ's to be crowned Mixmag and Coors Light DJ Quest Winner 2017, she continues to make waves with her non-conformist sets. The East-Londoner recently shared the stage with the likes of Peggy Gou, Artwork, Jaguar Skills, MJ Cole, Swindle & Bryan Gee to name a few and played a set in the infamous Mixmag lab. Tailor has had guest appearances on Rinse FM, Reprezent, BBC AZN, Foundation FM and is no doubt a DJ with a bright future. Tune in to her mix and check out the tracklist below.
Pablo Dread – Bambo (Manul & Energy Man Remix)
6 Blocc – New Dimension (Future Jungle Remix)
Junglemire – SO1
Iszen – Problems
HI$TO – Face Melt
Ozwald – Peppermint Cramps
Anz – Panrico
Skinzmann – Flush them out (Six Sunsets Future Remix)
remnts – Reckless
Kannan x MistaKay – Stormzy's Mate
Defiant – Omega
J Kong ft Lavz – Cut That
We Aint the same (JFO Remix)
Bloodklart Fyah Mandem – Light
Ali McK – YGM
J Poet & The Colonel – Dagger King
Lowshock – Facedrop
Scrupz – Lucidity
hnrk – Regenschleier
Damian Marley – Welcome to Jamrock (FLeCK Remix)
Omni Trio – Renegade Snares
Smiley Maxx- Coke up Nuttah
Audio Gutter – Fluent
Ruckus – Flow ft Magugu (Ali McK & IYZ remix)
Roska – Running (SNøW's interface remix)
Morwell – Eyes on Me
Denzel Curry – Percs (Instrumental)
Octavian – Bet ft Skepta and Michael Phantom
DJ Madd – Watch Forward
Think you've got what it takes to be our Magnetic Mag Mix 012 DJ? All you have to do is record an hour long mix and send it over to oliver@pointblankmusicschool.com. Make sure to include an artist bio in your email as well as links to your social profiles so we can big you up on our website. Magnetic Magazine is the brainchild of the team that produced BPM Magazine and is committed to covering all aspects of electronic music culture and everything it entails. Their presence in the scene has resulted in the publication becoming well-respected the world over with a social reach of 100K online. So, get a killer selection of tracks ready and get mixing.
If you fancy brushing up on your DJ, Radio or Music Production & Sound Engineering skills, why not check out some of the courses we have to offer here at Point Blank. We have institutions in a range of countries including London, Los Angeles, Ibiza, Mumbai as well as online.
Register to Access Free Courses, Plugins, Projects, Samples & More
If you register with Point Blank, you can access an array of free sounds, plugins, online course samples and much more! Simply register below and visit our Free Stuff page to get your hands on a range of exclusive music-making tools and tutorials provided by the team. Fill your boots!