Point Blank LA's weekly masterclass series is filled with masterful industry insights, career advice, live track deconstructions, music-making tips, and more. These events are hosted by platinum hit-makers, Grammy-winners, and true masters of the many roles of the music industry. Attendees are given a space to ask questions, engage in industry discussions, and leave feeling inspired and equipped with new techniques to apply to their craft. Best of all, these masterclasses are free and live-streamed virtually, making it accessible to any and every music lover. Check out our full roster of upcoming events here.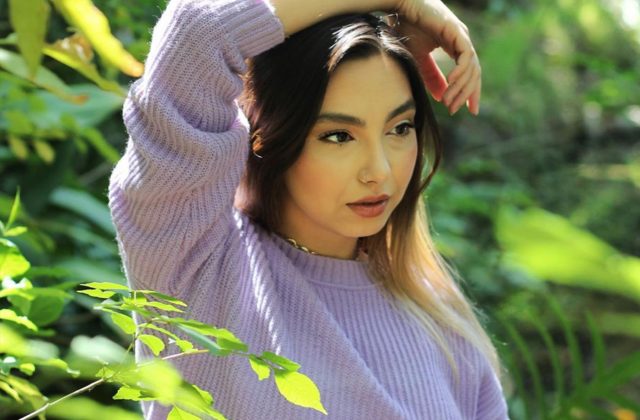 Iliana Nedialkova, a.k.a. Chili A.F., is a Bulgarian-Brazilian recording artist, RIAA-certified Gold® songwriter, and violinist. After moving to Los Angeles, Iliana began helping her producer and engineer friends with songwriting and vocals. Soon after, Iliana landed writing credits and background vocals on Zayn Malik's track "Entertainer," a success that propelled her into debuting her artist career and writing for other artists. She wrote the hit single "I Wanna Know" for Bulgarian X-Factor contestant Victoria Georgieva, "Salty" by Ruth Koleva, and several hits for UK artist Adam Hender, and more. Iliana is currently working on her next R&B project in collaboration with multi-platinum producer BeatsByDex.
In this masterclass session, Iliana will take attendees through her creative and songwriting process. She will break down some of her successful song credits to share where she draws inspiration, her favorite tips for writing a song, and what creates an industry hit. Iliana will also share great insights on how to find one's own voice when writing lyrics, as well as the differences and parallels between writing songs for pitching to other artists vs. writing for personal release. Drawing upon her own career successes, Iliana will share advice on how to develop and maintain a successful career as a songwriter. Attendees will be given the opportunity to ask any questions to help perfect their songwriting craft and create massive hits with incredible expertise from an established songwriter.
Thinking of joining us at PBLA? We offer a plethora of courses in music production and DJing including our newest and most extensive Music Production & Sound Design Diploma program as well as our DJ/Producer Certificate, Mixing & Mastering Award, Music Production & Composition Award, and more.
For additional information, contact an Admissions Advisor or, if you're in the USA, give us a call on 323 282 7660. If you're calling internationally, use the number +44 20 7729 4884.
Register to Access Free Courses, Plugins, Projects, Samples & More
When you register with Point Blank, you access an array of free sounds, plugins, online course samples and much more! Simply register below and visit our Free Stuff page to get your hands on a range of exclusive music-making tools and tutorials provided by the team. Fill your boots!