Another month, another huge range of tutorials, events and opportunities broadcast across the Point Blank platforms. Late in May we headed to Ibiza for the International Music Summit, where PB graduate Gabby Gunn played a set on Sonica Radio whilst Point Blank hosted masterclasses with the likes of DVS1 and instructor Alex Phountzi. CEO Rob Cowan headed over to Palm Expo in Mumbai, where Point Blank presented two production masterclasses. We also found time to release a brand new track on PB Music from Raw Mental, as well as a couple of new tutorial video series. Read below to see our monthly round-up from May and stay tuned for plenty more in June!
To see each post in detail, click the corresponding title to be taken through to the page. And for those not already in the know, make sure you're subscribed to our YouTube channel and following us on Facebook and Twitter so you never miss out on our cutting edge content. Now, roll May's highlights reel:
In the above video, Chris Read from the invaluable resource WhoSampled.com explores the threads of musical history, examining how even before sampling as we know it today came into existence composers like Beethoven were borrowing ideas and 'remixing' them in their own way. He takes a look at the evolution of musical genres from Jazz and Rock to Hip-Hop and House, observing how each of these genres has borrowed from one another right the way up to where we are today and gives us some examples of contemporary musicians whose work has heavily relied on sampling.
PB Music is back with a fresh tune to soundtrack your summer. We are thrilled to announce the release of hypnotic Tech-House banger 'Just Talking', the first from Polish producer Raw Mental – the newest addition to the PB Music roster. You can buy 'Just Talking' on iTunes or stream it on Spotify.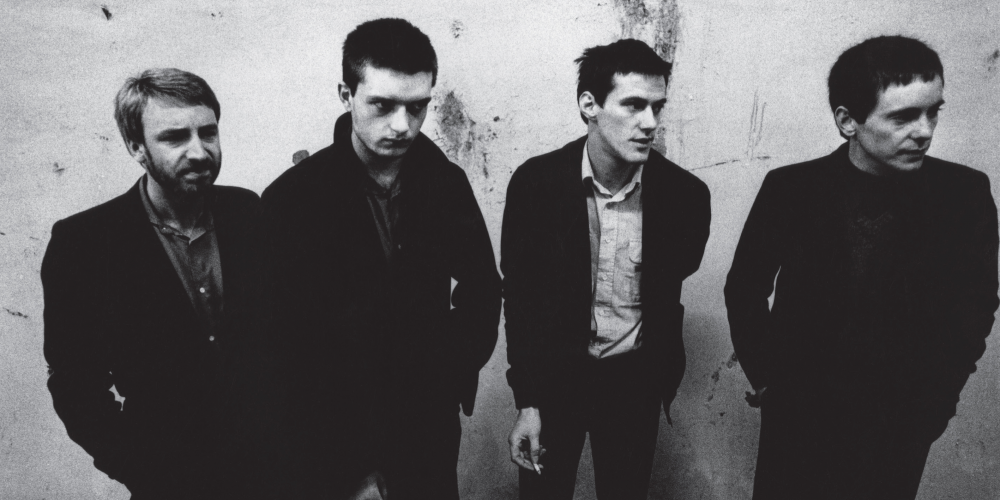 Over the past few months, we have been sharing a new series of articles based on excerpts from our Production Analysis module, a part of our BA (Hons) Music Production & Sound Engineering Degree. Our journey thus far has taken us from the roots of dance, tracking movements like Disco and Dub, through Punk and DIY culture to the UK's urban scene and sample culture. As we continue the series, we'll be taking a look at more of the most pivotal cultural movements in music history, as well as their effect on the music industry as we know it today. This time, we examine Popular music and the transition from the underground to the mainstream, discussing how some acts have managed to maintain their credibility despite becoming commercially successful, as well as how underground styles can be adapted by the mainstream.
At Point Blank, we are constantly creating video content for your benefit, whether it be exclusive artist masterclasses, interviews, production tips & tricks or track deconstructions. Over the next two weeks, composer, producer and Point Blank expert instructor Kevin Kerrigan (Bjork, Brian Eno, Dido) will be giving you a taste of what you could learn at Point Blank, presenting you with a brand new series focused on Spitfire Audio's new sample library: London Contemporary Orchestra strings. The first time these string sounds have been available in sample form, Spitfire Audio have teamed up with the LCO to provide everything one would need to create cutting-edge, experimental strings music. With a wide range of dynamically controllable, never-before-sampled articulations, this rich set of diverse recordings are both playable & musical and will transform your work. Watch episodes one, two, three and four.

Point Blank Course developer and instructor Dan Herbert looked at two of Arturia's Modular plugins, the ARP 2600 and the MOOG Modular in our latest tutorial series. These powerful plugins are a fantastic way to get into the wonderful world of modular synthesis and we are here to guide you through your first steps. If you'd like to learn more about synthesis, Dan Herbert teaches sound design on our BA (Hons) Music Production and Sound Engineering Degree. You can watch episodes one and two on the ARP 2600 and episode one on the Moog Modular. Stay tuned for episode two!
Point Blank's plugin crash test dummies JC and Carly are back with a brand new Plugin of The Week, this time diving into the otherworldly, galactic reverb 'Blackhole', created by the folks at Eventide. For the full breakdown, watch JC and Carly dissect Blackhole in the video above and read the full article here.
Register to Access Free Courses, Plugins, Projects, Samples & More
When you register with Point Blank, you access an array of free sounds, plugins, online course samples, access to our social network Plugged In and much more! Simply register below and visit our Free Stuff page to get your hands on a range of exclusive music-making tools and tutorials provided by the team. Fill your boots!