The start of a new academic year meant that September was always going to be an exciting month here at Point Blank. As we welcomed the new students onto campus – including our first students taking our new flagship BA (Hons) Music Production & Sound Engineering Degree – we stepped up our game with production tutorials, exclusive free content and informative features to help build your knowledge and take your music-making to the next level. We also found the time to welcome some very special guests to PBHQ, including house star MK and acclaimed tablaist Sirishkumar Manji. Check out our monthly round-up below as we recap some of the highlights. To see each post in detail, click the corresponding title to be taken through to the page. And for those not already in the know, make sure you're subscribed to our YouTube channel and following us on Facebook and Twitter so you never miss out on our cutting edge content.
Maschine fast became the go-to beat machine of millions of producers worldwide when it was launched back in 2009. Since, it's seen some updates to its hardware and software via Maschine 2.0 and the landmark Maschine Studio controller. For many, it was a studio tool, used to produce and create ideas and beats, but more and more artists were taking the popular beat maker on the road. Now NI have catered for live performers with a brand new hardware release: Maschine Jam. In this FFL!, PB instructor Paul Ressel (Lana Del Rey, Faithless) gives you a first look at the new Maschine Jam and its new software functions.
Since opening its doors in January last year, Point Blank Los Angeles has introduced hundreds of graduates to the world of music production and DJ'ing. In that time we've seen some huge developments, from the recent introduction of our DJ Studios to a range of guest artists including Daddy Kev, TEED, Mr. Carmack and many more. With that in mind we took some time out to catch up with some current students and graduates to get the lowdown on their learning experience at PBLA.
Combining unique instruments with more traditional techniques has often been the way to create your own sound. In electronic music and beyond, the blending of styles and genres can help you break out of the loop-based and sample-pack production traps. In this FFL!, Ski Oakenfull was joined by tablaist Sirishkumar Manji to show you how to record tabla into Ableton Live and combine it with electronic sounds in your productions. It turned into a jam session. Subscribe to our channel for more live events and free tutorials.
Marc Kinchen aka MK is a modern dance music legend. From his early releases like 'Burning', created under the mentorship of key Detroit figures, he went on to create a trademark vocal-chop sound, and even hit number one in the UK charts with his remix of Storm Queen. Point Blank have sat down with the house hero many times, first at the inaugural LEAF in 2013 and later at IMS Ibiza as part of the IMS Remix. This time, he came to Point Blank London to talk about his creative struggles, DJ setup and approach to remixing.
Sarm Music Village & PB Present – Sarm Session: Trevor Horn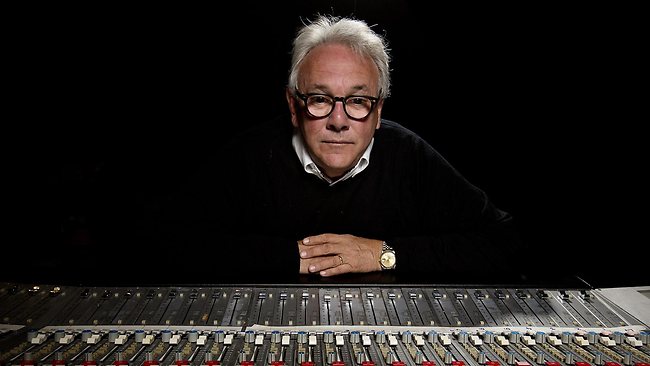 We had a huge announcement to make last month: on Sunday 13th November, two legendary music production institutions are teaming up to bring you world-class knowledge, insight and inspiration at a brand new event concept. Taking place at the newly-built SARM Music Village – the next generation of the famous studio complex – in collaboration with Point Blank, it's your chance to learn directly from Trevor Horn, one of the world's most legendary producers.
Trevor will be discussing everything from recording techniques, his favourite equipment, production approach and will be breaking down one of his most iconic productions: Frankie Goes To Hollywood's 'Relax'. This exclusive opportunity will be a once-in-a-lifetime experience; your chance to learn directly from the man who shaped the sound of modern music. Tickets are priced at £195 and are strictly limited to 50 on a first come, first served basis. Head here to reserve your space.
Register to Access Free Courses, Plugins, Projects, Samples & More
When you register with Point Blank, you access an array of free sounds, plugins, online course samples, access to our social network Plugged In and much more! Simply register below and visit our Free Stuff page to get your hands on a range of exclusive music-making tools and tutorials provided by the team. Fill your boots!