The National Association of Music Merchants, also know as NAMM, also known as the most wonderful time of the year for music vendors, industry employees and music fanatics alike, has concluded for the year, and boy are we "NAMMered".
Originally started in 1901, NAMM has become widely known as the world's largest music-oriented trade-only event, perfect for the latest innovations in musical technology to make their debut, music enthusiasts to discover a new sound and industry peers to mingle and build new partnerships. Of course, we had to attend.
This year the Point Blank LA team got the first look at some of the latest and best innovations from some of our friends at Korg, Solid State Logic, Phase with Serato, Waves, D'Angelico, and much more.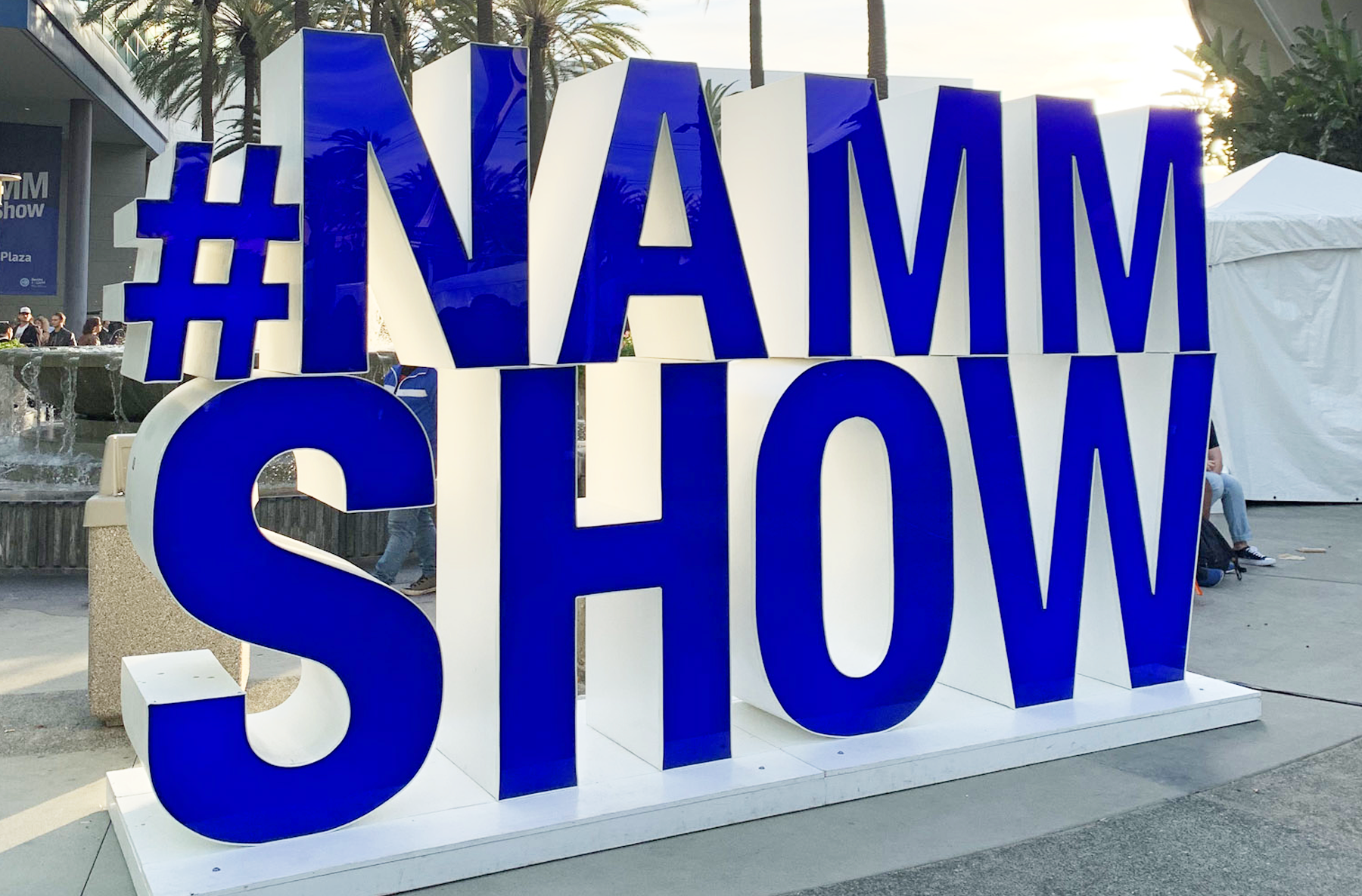 Check out our breakdown on some of the best from NAMM 2020 below and learn more about this music technology first hand by taking a course with us at one of our global Point Blank locations in London, Ibiza, Mumbai, China, Los Angeles, or online.
KORG – ARP 2600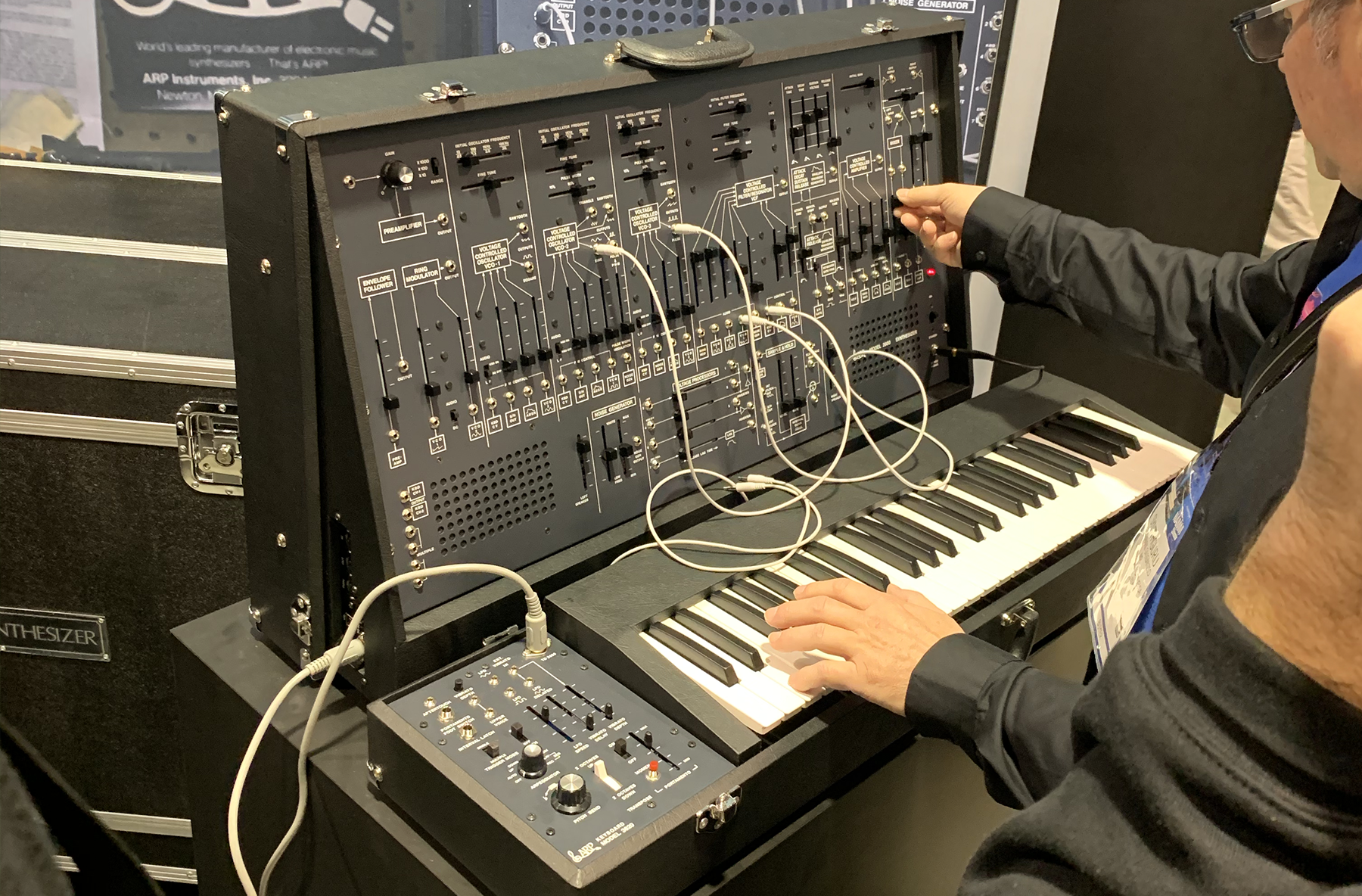 Korg immediately caught our attention (and the rest of NAMM) with a Best in Show award win with the debut of their new semi-modular synthesizer, the ARP 2600 FS. Being released this year as a single one-time-only production run, the ARP 2600 is being described as the most sought after instrument from the vintage synthesizer era that bridges the elements of modular synthesis with the nearness of a production instrument. The features for this complete sound design studio are endless, truly making it the total package. With an ample supply of oscillators, two Envelope Transient Generators, 4-pole Voltage Controlled Filter, and a Voltage Controlled Amplifier, we know we aren't the only ones who had their minds blown by this processing powerhouse.
Solid State Logic – SSL2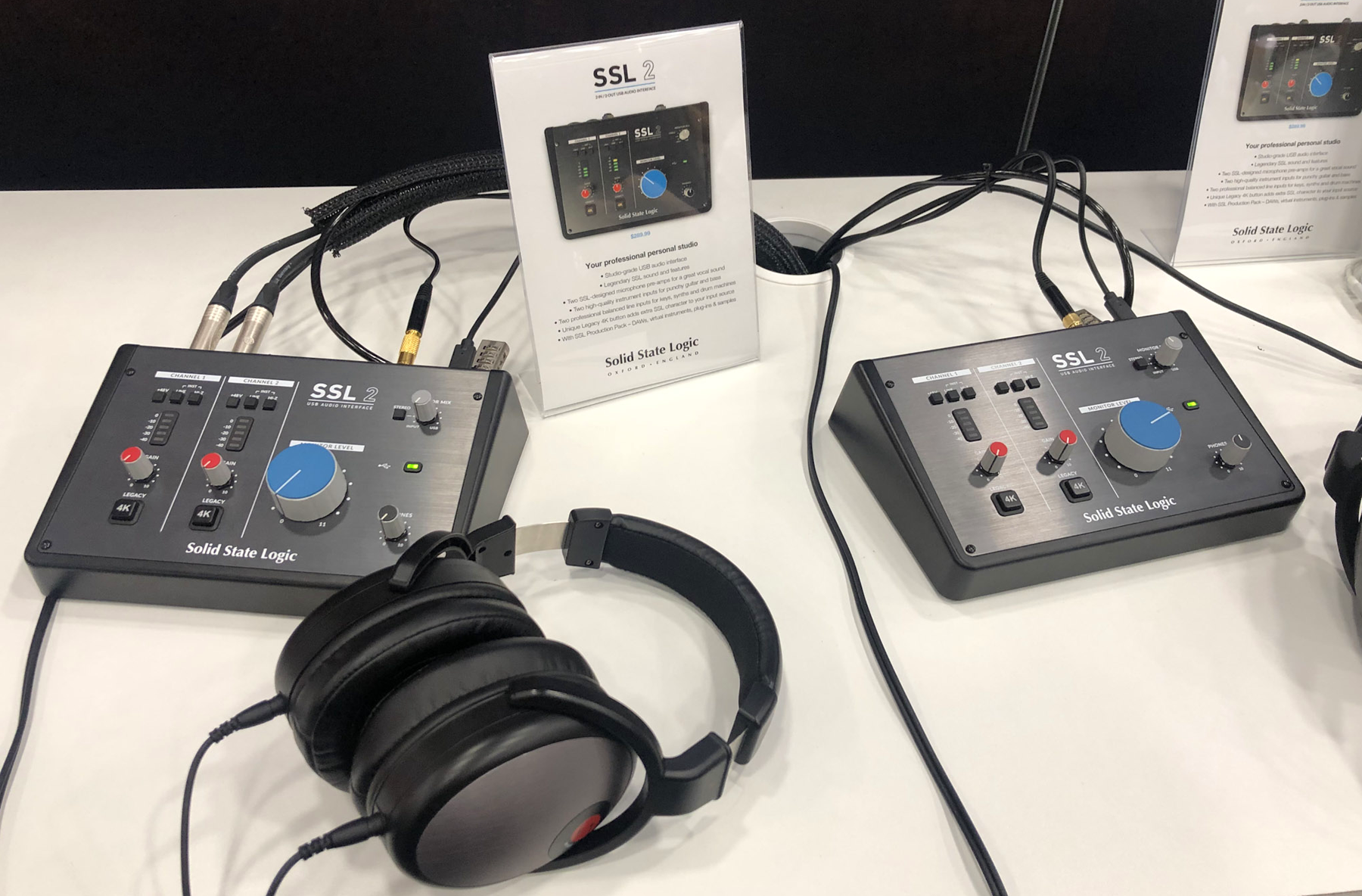 Our friends over at Solid State Logic showed how they are "bringing studio quality to personal studios" with the launch of their first-ever dedicated audio interfaces, the SSL2 and SSL2+. SSL is taking the high quality, studio technology and putting in the hands of aspiring musical creatives like you. While both interfaces are USB powered, include class-leading mic preamps, and a legacy 4k analogue enhancement mode, the SSL is geared more towards individual musical creatives, while the SSL2+ is a more collaborative studio with expanded I/O for musicians recording together. We love to see Solid State Logic put out high quality, affordable technology that accommodates to all types of artistry.
Serato – Phase x Serato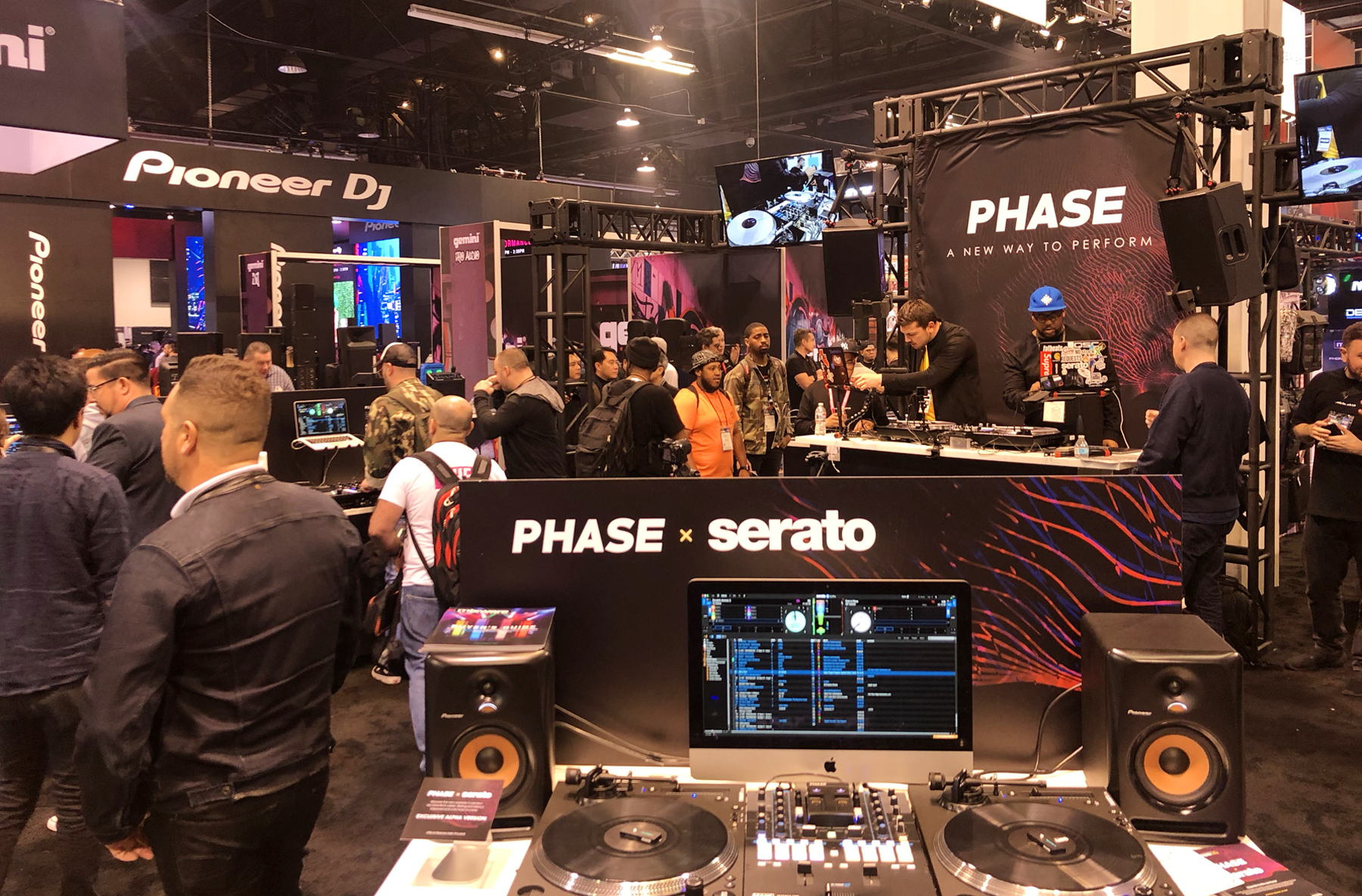 Point Blank's very own DJ Morse Code couldn't be dragged away from the new Phase integration with Serato DJ Pro no matter how hard we tried – and we couldn't blame him. Say goodbye to RCA cables. The new needle-replacing hardware is now an official Serato accessory that only requires a USB to plug directly into your computer. The improved and powerful HID protocol had enhanced the overall performance of Phase with Serato and we couldn't be more impressed. You can learn the techniques needed to use this type of product like a pro from DJ Morse Code himself and our other amazing instructors by taking a course with us.
Waves – OVox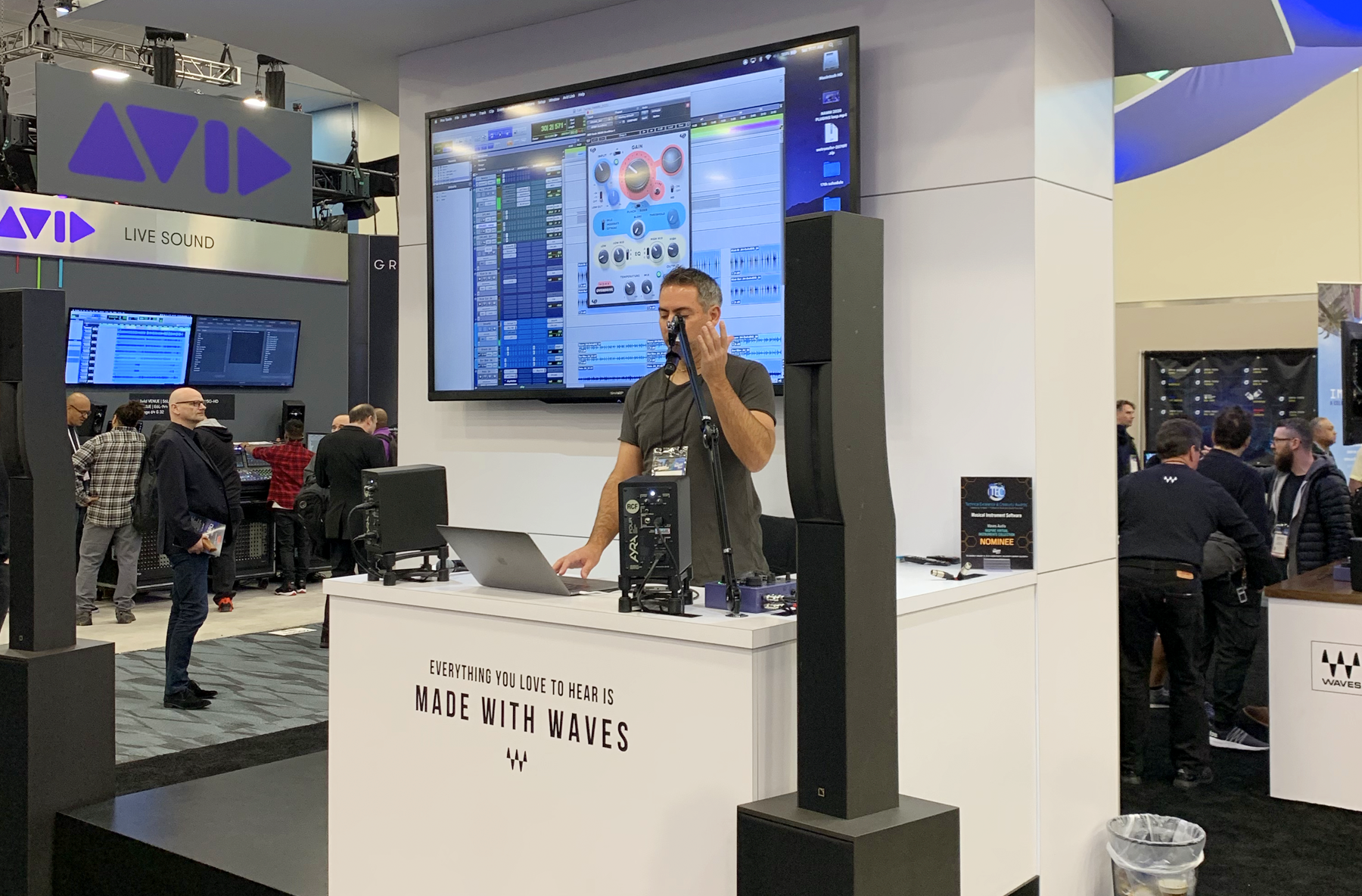 Point Blank partners Waves Audio also had some exciting announcements of their own. Waves launched the voice control synth and effects processor, OVox, a newly updated eMotion LV1 v11 Live Mixer and a FIT Controller for the eMotion LV1 Live Mixer. The OVox, which can be used as a plugin or standalone app, gives a wide range of vocal effects and provides great results in no time. The exciting new updates to the Live Mixer includes Waves MyMon, an expansion of the mixer's I/O sharing abilities within a Waves SoundGrid network and an increase in the aux and matrix channel-count of LV1's three configuration. Let us not forget about the new FIT Controller, with a control surface functioning as an integrated 16-fader bank with the LV1 mixer, a Tap Tempo pad, and a "Touch & Turn" knob for controlling parameter selected on the eMotion LV1 screen. We know, we were impressed, too.
A little chaotic, slightly overwhelming, but definitely exciting, NAMM 2020 is the perfect place for music enthusiasts like us to network, learn about the latest launches and have fun in the process.
Don't forget that you can gain the opportunity to learn more first-hand about how studio gear, much like those pictured above, works through our range of courses in Music Production & Sound Engineering, DJing and more. Work with our musical mastermind instructors in our state-of-the-art studio facilities in London, Los Angeles, Ibiza, and Mumbai. Can't make it in person? We have a number of courses you can take online.
Register to Access Free Courses, Plugins, Projects, Samples & More
When you register with Point Blank, you access an array of free sounds, plugins, online course samples, access to our social network Plugged In and much more! Simply register below and visit our Free Stuff page to get your hands on a range of exclusive music-making tools and tutorials provided by the team. Fill your boots!