On Thursday 2nd March 2017 Point Blank Los Angeles will be hosting the Los Angeles Music Project (LAMP) for a guest workshop – open to all our students and graduates – at our complex at Mack Sennett Studios, 1215 Bates Ave, Los Angeles.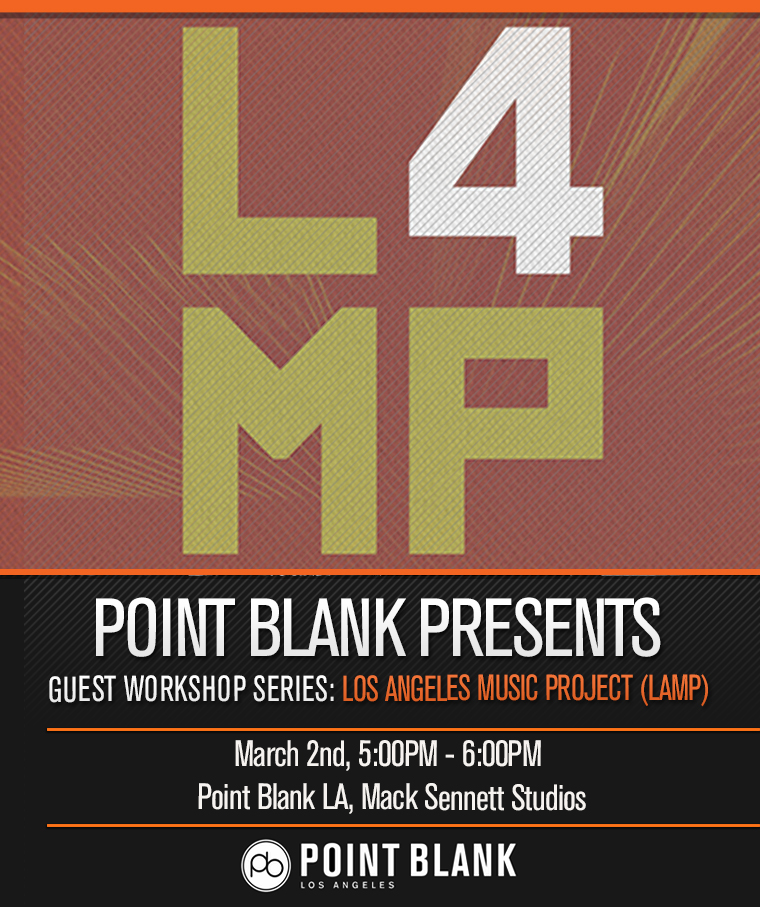 LAMP is a multi-faceted music collective comprised of a blog, record label, artist management group and event production service. Through these platforms, the group produce high-quality content across the board by way of immersive experimental events, well-curated music content, a mix series and much more. They place special emphasis on nurturing up and coming artists, educating emerging DJs and Producers and raising the quality of music writers. LAMP strive to highlight growing artists and labels who opt for a community approach to their content and help to develop artists both locally and around the globe. This workshop will offer an opportunity for students to get an insight into this approach and see how a collective like this works, it should be a very interesting hour so don't miss it!
Our current students have had access to guest workshops and masterclasses from the likes of Daddy Kev, DiViNCi, TEED and many more. If you want access to future Point Blank masterclasses why not enrol on one of our courses, at our Los Angeles studios.
Register to Access Free Courses, Plugins, Projects, Samples & More
When you register with Point Blank, you access an array of free sounds, plugins, online course samples, access to our social network Plugged In and much more! Simply register below and visit our Free Stuff page to get your hands on a range of exclusive music-making tools and tutorials provided by the team. Fill your boots!