At Point Blank, you can expect to be taught by some of the best in the business. Each of our instructors is selected for their combination of talent, music industry experience, and tangible success- which they pass on to you in the classroom. Each is a true professional in their field and our team in Los Angeles is no exception. For this Instructor Spotlight, we will be interviewing composer, producer, and drummer Brendan Eder on his industry experience, inspiration and plans for the future.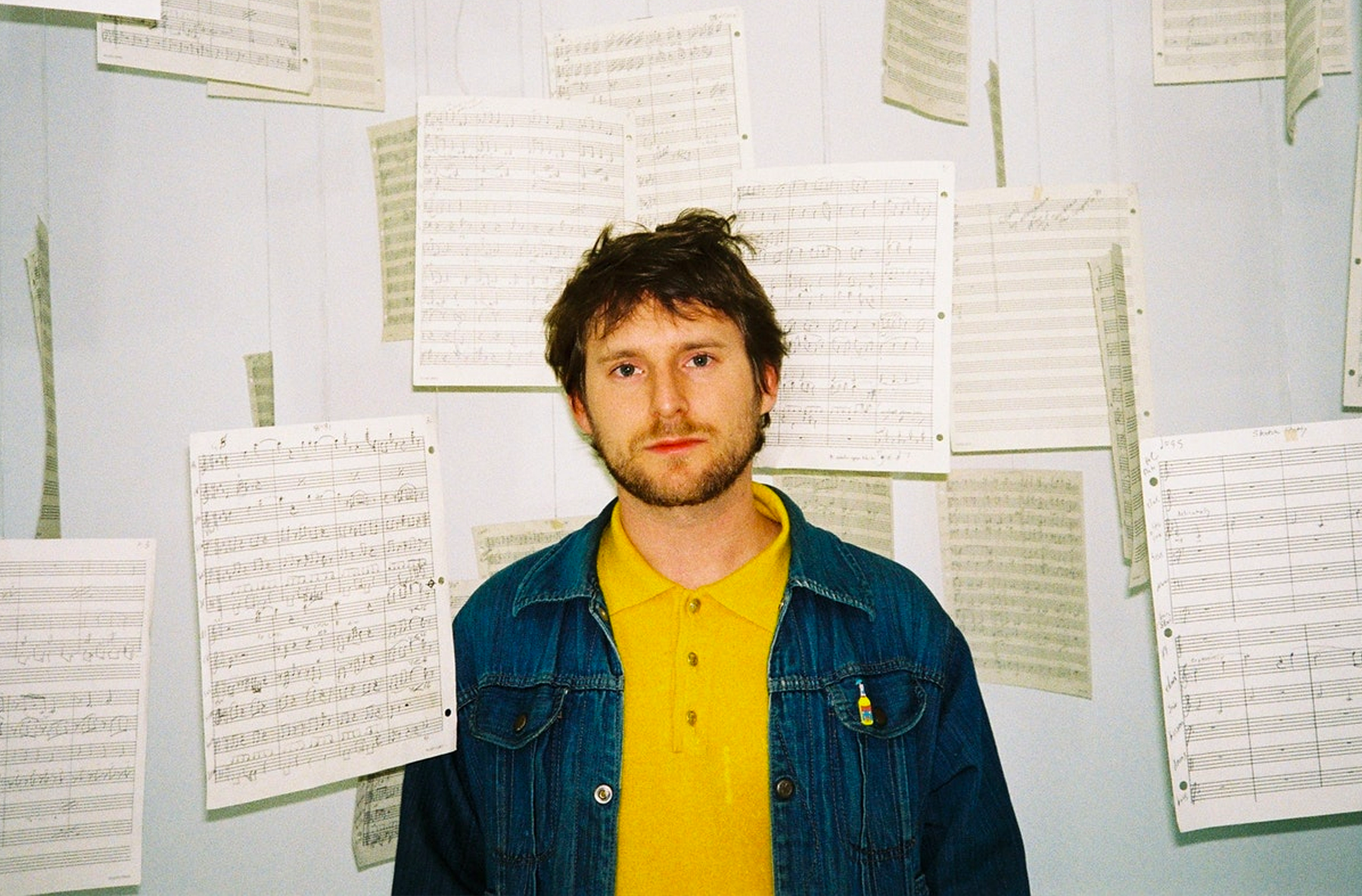 Brendan Eder is a composer, producer, and drummer based in Los Angeles. As a film composer, he is best known for his collaborations with the director of recent blockbusters Midsommar and Hereditary, Ari Aster. In addition to his releases on Popularity Contest and boasting production credits for the likes of Paul Bergmann, Lellopepper, Haunted Summer, and Band Room, Brendan leads a crossover classical chamber group called Brendan Eder Ensemble which has been described by Buzzbands LA as "…whimsical, jazzy explorations that make woodwinds sound like the sexiest things on the planet." Below, find out more about Brendan's work as a musician and what's on the horizon.
Hey Brendan, how's it going? For those who aren't familiar with what you do, could you tell us a little bit about yourself?
Hey there! I am doing well, thanks. My ingredients—may contain traces of nuts— are as follows: Composer, producer, drummer. I compose music for film, lead a chamber ensemble, produce and engineer records, and play the drums a bit in the local music scene in Los Angeles.
What first drew you towards composing for film?
I've been around filmmaking my whole life because my parents are in the documentary filmmaking world, and I grew up in Los Angeles. When I started composing music, the idea of scoring for film was instantly appealing and exciting to me.
Are there any artists/composers you'd like to shout out that have influenced your sound/the way you work?
I'm always down for a shout out to my heroes; Aphex Twin, Igor Stravinsky, Miles Davis, Fugazi, and Bernard Herrmann. Many others…
We saw you've worked on projects with Ari Aster, the acclaimed young director of Midsommar and Hereditary. Can you tell us more about that? What was it like working with him?
Ari is an extremely dedicated and inspired filmmaker. We met in college and I was blown away with his knowledge and passion for film, music, and also his intensity, drive, and sense of humor. Ari and I have become stronger and better collaborators each time we work together. Working with Ari is invigorating, challenging, and highly rewarding. He has wonderful taste, clear vision and every sensitivity a director needs to make great art.
In addition to your work composing for film, you create and release music with the group Brendan Eder Ensemble. What inspired this project?
Yes – check out my band! If you listen to the music, you can hear what inspired the project.
Regarding your catalogue of work, are there any projects you've been involved with which especially resonated with you?
Everything I write resonates with me, even if it's a 90's dance soundalike or a thriller score.
What made you want to become an instructor at Point Blank?
I love Point Blank's contemporary and practical approach to music education, and I want to do what I can to inspire other musicians to make their best work. I get to learn from my students too, so I also think of it as an opportunity for me to learn and grow.
What has been the best part about teaching at Point Blank thus far?
Witnessing students' growth and seeing their new abilities elevate their craft is hands-down the best part about teaching at Point Blank.
What advice would you give to an aspiring composer looking to break into the industry?
Get to know as many directors as possible. Be patient. Always work on your craft and seek-out inspiration.
What's next for you?

More growth. More collaboration! I'm looking forward to scoring the next feature film, releasing more music with my ensemble, and I also have a completed album that I can't wait to release.
Thinking of joining us at PBLA? We offer a plethora of courses in music production and DJing including our newest and most extensive Music Production & Sound Design Master Diploma program as well as our DJ/Producer Certificate, Music Production & Sound Design Diploma, Mixing & Mastering Award, Music Production & Composition Award, and more. Plus, you'll get 25% off any of our LA courses when you book before the 28th September using code: LA25.
For additional information, contact an Admissions Advisor or, if you're in the USA, give us a call on 323 282 7660. If you're calling internationally, use the number +44 20 7729 4884.
Register to Access Free Courses, Plugins, Projects, Samples & More
When you register with Point Blank, you access an array of free sounds, plugins, online course samples and much more! Simply register below and visit our Free Stuff page to get your hands on a range of exclusive music-making tools and tutorials provided by the team. Fill your boots!