At Point Blank, you can expect to be taught by some of the best in the business. Each of our instructors is selected for their combination of talent, music industry experience and tangible success- which they pass on to you in the classroom. Each is a true professional in their field and our team in Los Angeles is no exception. For this Instructor Spotlight, we will be interviewing expert producer and Ableton extraordinaire Christian Gibson.
If you'd like to learn from some of the best in the industry, be sure to check out our Point Blank LA courses such as our Music Production & DJ Performance Diploma, Music Production & Vocal Performance Diploma, Music Production & Sound Design Diploma, Music Production & Audio Engineering Diploma.  
Want to learn more about our programs in LA? Then be sure to attend our next Point Blank Los Angeles Open House by signing up here.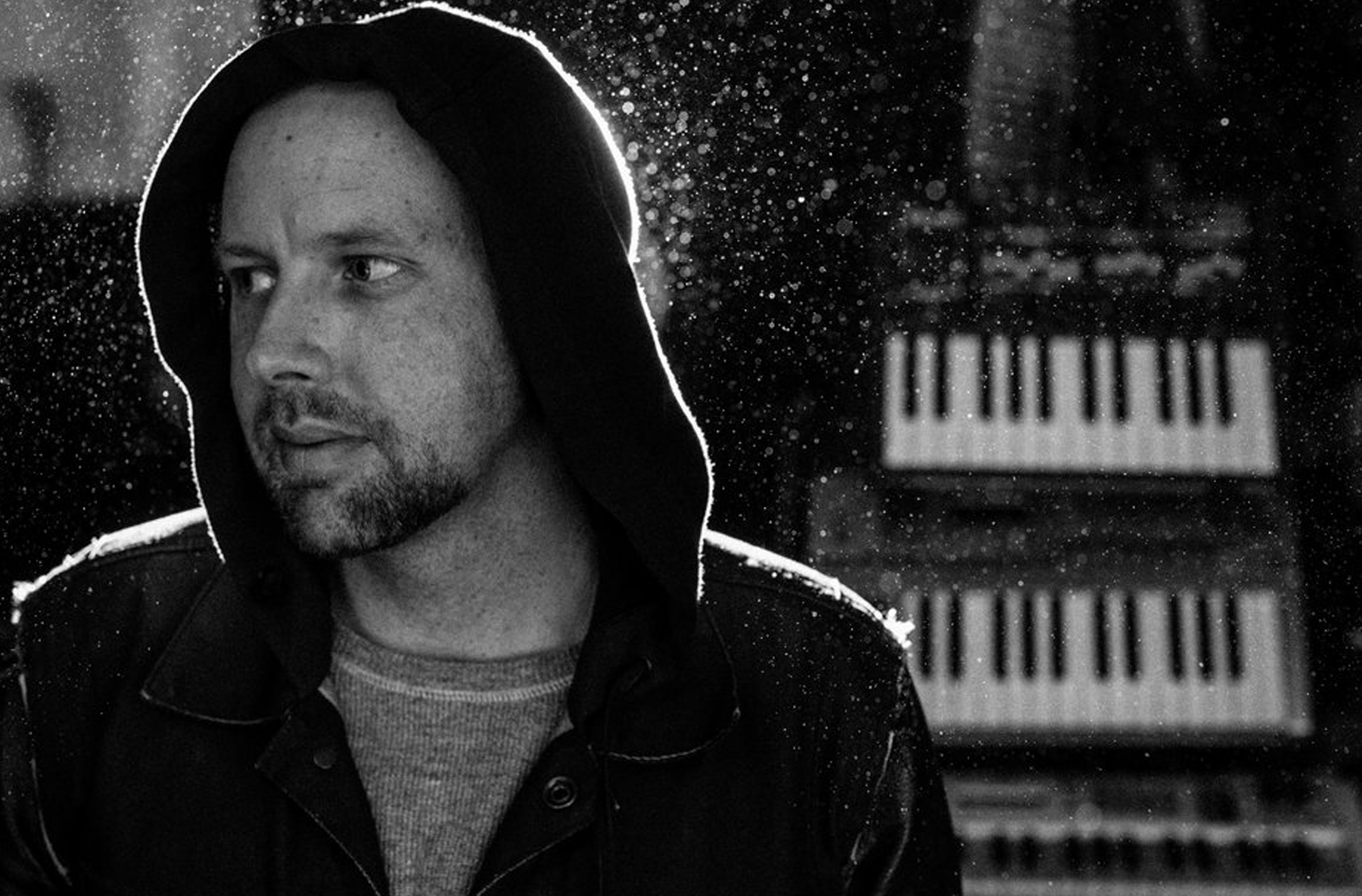 Living and studying in Portugal, Christian linked up with an international crew of artists such as Nastio Mosquito, Existereo and She's Not Real. It was there that Christian began to refine his skills as a producer and performing artist. After graduating from high school near Lisbon, Christian embarked on a four-year journey to England where he studied Sound Technology earning a BA Honors at Paul McCartney's former alma mater, now the Liverpool Institute for the Performing Arts. In addition to putting in hundreds of hours in the studio, it was during this time that he began to perform, both as a solo act and as one-half of the Whyknows.
In 2010, Christian – along with William Hasselberger – released Islands & Kingdoms under the moniker Ex Patriots. As well as his exciting personal projects, Christian works at Point Blank Los Angeles as an instructor. Find out more about his extensive work in the industry below.
The underground hip-hop scene in Los Angeles shaped your early identity as a producer. What do you love most about hip hop?
Growing up in LA in the '80s and '90s really shaped not only my early identity as a producer but also who I am as a person. There are so many things I truly cherish about hip hop. If I were to boil down what I love the most about hip hop it would be the raw energy. I am inspired and influenced by the unadulterated poetry in the lyrics and the creativity in the wordplay. I'm forever drawn to crunchy and oversaturated drum sounds and sub-bass. One of the biggest attributes I gained from growing up around rappers and beatmakers is accountability. My circle has always valued concepts like intention, integrity, and progression. I feel like my drive to learn and improve directly comes from my experiences with making hip hop records in LA.
You spent 5 years living in Sintra, Portugal – one of the most beautiful, mystical cities in the world. What did you find most inspiring about it? What musical influences did you integrate there?
My family moved from SoCal to Portugal when I was in tenth grade. It was a massive culture shock, to say the least. While I was in Sintra, the entrancing nature of the forests was almost palpable. The unhurried rhythm of its heartbeat felt omnipresent and comforting. I was regularly inspired by green hues of the ancient serra (Portuguese for mountain range). Moving to Portugal really broadened my musical horizons as well. I quickly became connected with a really vibrant community of artists and musicians. We explored recording and performing music that seemed to be indifferent towards genre convention. It was also in Portugal that my love for working with brass instruments began. More on that later…
You did your bachelor's degree in sound technology in Liverpool and got deeply into British artists like Massive Attack, Portishead, and Lamb. How did that affect your output?
After graduating high school in Portugal and deciding I wanted to learn more about recording and production I moved to northwestern England to study at LIPA. I was already a big fan of groups like Portishead and Massive Attack but while in England I also really got into some of the artists on Warp Records. I remember seeing Squarepusher and Jamie Lidell performing with the London Sinfonietta and it absolutely shook me up. Glitchy drum sounds + beautiful string parts = goosebumps!
What do you find most inspiring about the "musical kitchen" in LA? Any networking tips?
LA is such a weird and beautiful city. We are really spoiled with choices here, in terms of access to really interesting art and education. On any given weeknight there are so many options for things to do and learn. I can literally choose between seeing Moses Sumney perform his new album at The Bootleg (for free) or drive over to Perfect Circuit and learn about a new Russian semi-modular synth by the actual team that made the instrument. These options just don't exist in many of the other cities that I have called home. In terms of "networking," you just have to put yourself out there. My only tips would be to allow yourself to be vulnerable, leave the house (once it's safe, of course) and be genuine. People pick up on authenticity pretty quickly and can smell falsehood and arrogance from the next room. I once wrote a song called "Desperation Isn't Sexy" which deals with how people can pick up on when you need something from them. I've found it better to approach situations with an attitude of "Here's how our working relationship might be mutually beneficial" as opposed to "I'd really appreciate your help with something."
Collaboration is an integral part of your process. Your latest release The Practice of Human Flight, Vols. 1 & 2 (2019) is a highly eclectic affair with cameos from Esthero, Jane Machine, Open Mike Eagle, The Tulips, even the 7th grade class at Burbank Middle School! How did all those collabs arise? What makes collaboration so crucial for you?
Aristotle once philosophized that "the whole is something beside the parts." I truly believe in the concept of creating a work together that would not have existed without the interplay between people. I absolutely cherish the feeling of playing back a recording with someone and buzzing with energy about the thing that we produced into existence together. Also, I feel that I learn and improve from every collaboration. I recently finished an album that features quite a few string parts and I was able to expand my understanding of arrangement as well as my musical vocabulary by collaborating with violin and cello players. Even if the only thing you take away from a collaboration is something like " I don't ever want to work with that person again," that in itself can be a very valuable lesson.
There are some beautiful trumpet & sax parts in your tracks. Tell us about your approach to horn arrangement.
Thank you! When I first started recording horn parts I was primarily working with tenor sax. I grew up listening to a lot of old jazz records, and I really liked how expressive and untamed the tenor could sound. My initial approach was to describe what I was feeling about the track's direction to the player and try to get on the same page in terms of intentions. Then I would record a few passes and edit or comp together what the part would end up being. Although I still like this approach at times, I ended up with a lot of soloing and melodic phrases that could either be killer or at times too attention-grabbing in the context of a dense arrangement. Recently, I've been more interested in using horns as sort of an accompaniment to harmony, such as layered single-note trumpet recordings (often drenched in reverb) supporting the synth pads that outline the chord progression. These can feel wonderfully alive, in that each line has its own unique attack time, subtle pitch variations etc. and when played together they can form a delicious liquid honey that makes the cup of tea all the more enjoyable.
Producing for other artists versus making your own music: how are the processes different or similar?
It really depends on the context and the project. One thing that was an important lesson for me to learn when producing for other artists is that it is indeed their record. Quite frankly, I'm rather opinionated and a bit of a control freak. When producing other artists, I've had to learn how to express my opinion and state my case and be okay with the artist deciding on another route or decision for the song. Also I've learned to leave room in the music for the artist to do their thing. When I'm making my own music I get to be the judge, jury, and executioner, for better or worse!
What records are you listening to now?
I'm listening to "Einstein on the Beach" by Philip Glass as I type this out. I've been all over the board with my listening habits. Kelly Lee Ownes, Perfume Genius, Griselda, Bill Evans, Nicholas Jaar, Daniel Avery, Nils Frahm, and Mingus have been getting a lot of love from me recently.
What do you enjoy most about teaching at Point Blank?
Teaching at Point Blank has been wonderful! I really appreciate how available the team is to discuss things and walk me through any questions I might have. I also really get a buzz from those moments in a class when a student has a "lightbulb moment" and realizes that the technique or concept I'm demonstrating will play a major role in accomplishing their own musical goals.
What's up next for you artistically?
I'm currently in sort of an editing and categorizing stage. I'm usually quite prolific and go through these spurts of output. I'm now going back through these ideas I've put together over the last year or so and grouping them so that I can figure out what songs might belong together on an EP or album. It looks like 3 main project categories. The first would be a sort of moody ambient album that has a good amount of piano and Sequential Rev2 on it. The second being a more rhythmic project, sort of my take on experimental dance music, ambient house/lo-fi and modern classical inspired pieces. The last is a batch that is just calling for vocals. I'm still toying with the idea of "melodyning" the hell out my own voice and just trying to put together a solo album with vocals. I also have a finished album of reworked material that I made with a dear friend who passed away, and I'm very slowly working out the details about how to get that one out there. Typing all of this out makes me realize… I've got to get back to work! Until next time, thanks!
Thinking of joining us at PBLA? We offer a plethora of courses in music production and DJing including our newest and most extensive Music Production & Sound Design Master Diploma program as well as our DJ/Producer Certificate, Music Production & Sound Design Diploma, Mixing & Mastering Award, Music Production & Composition Award, and more. Plus, you'll get 25% off any of our LA courses when you book before the 28th September using code: LA25.
For additional information, contact an Admissions Advisor or, if you're in the USA, give us a call on 323 282 7660. If you're calling internationally, use the number +44 20 7729 4884.
Register to Access Free Courses, Plugins, Projects, Samples & More
When you register with Point Blank, you access an array of free sounds, plugins, online course samples and much more! Simply register below and visit our Free Stuff page to get your hands on a range of exclusive music-making tools and tutorials provided by the team. Fill your boots!