At Point Blank, you can expect to be taught by some of the best in the business. Each of our instructors is selected for their combination of talent, music industry experience and tangible success – which they pass on to you in the classroom. Each is a true professional in their field and our team in Los Angeles is no exception. For this Instructor Spotlight, we will be interviewing Music Production instructor dela Moon on her background, technique and inspirations.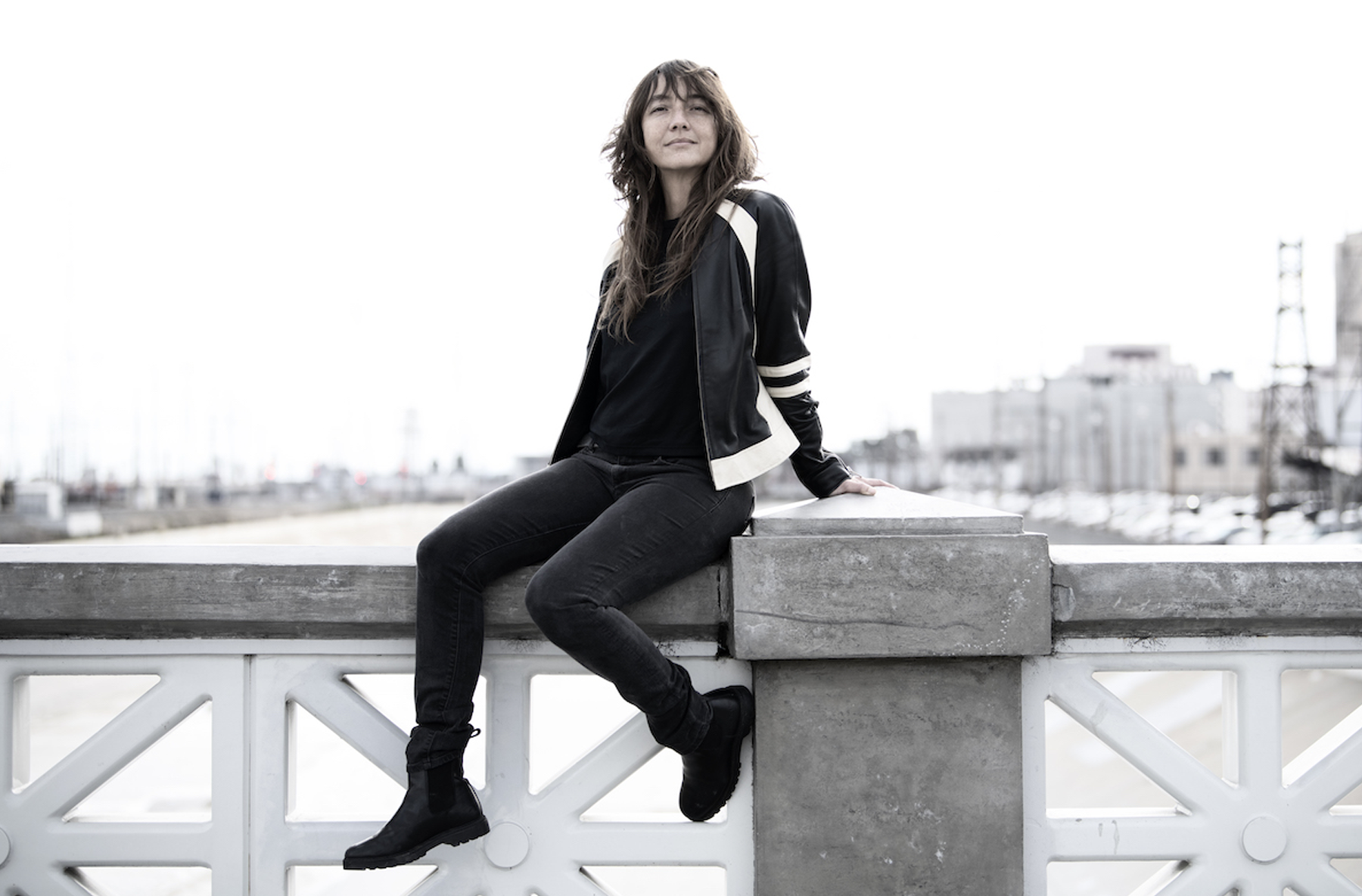 How long have you been DJing and/or producing music?
I've been DJing since 1999 and producing since 2011.
What first drew you towards being a DJ/producer?
I enjoyed making old school mixtapes as a teenager on my dual tape deck (they weren't really "mixed" — they were just consecutive songs from different artist on one tape). Many years later, after dating a DJ for a few months, decided that I wanted to make real mixtapes, mixing on vinyl. I made them for people to enjoy at home, not as promotional pieces, but they worked like that anyway and eventually I started playing at parties.
I ventured into production just because I enjoy learning new things and working with other artists. It's a fun way to spend time with people.
What can you tell us about the Moontribe collective and your role?
Moontribe is a non-commercial, donation-based, volunteer-run gathering. We try to emphasize community and music over flashy production. Our set up is usually the sound system, shade, and a fire so that the connection between nature, people, and music can be at the forefront. I help organize and am one of the resident DJs.
Who were some of your influences coming up?
I'm terrible at names, so I will punt by saying that I love many kinds of music. When I was younger, I studied piano for a decade and listened to a lot of classical music. When I was in middle school and high school, I listened to classic rock, new wave, industrial and punk. When I came out to California for college, I discovered funk, rap, jazz, bluegrass, world music, and electronic music. When I started DJing, I was influenced by several of the early Moontribe DJs: Brad, Brian, Treavor, John Kelley, and Danny.
What are your favorite styles to work in, or listen to?
Psychedelic downtempo, dubstep, and halftime; neuro & minimal tech dnb; warehouse, hypnotic, and psychedelic techno. I'm always listening for new trends and music that blends genres.
You've played Electric Daisy Carnival – what was that experience like?
EDC is an amazing party — the level of production is unreal. Playing was definitely fun, but the real adventure was wandering around the maze of the party for the rest of the weekend!
What's your favorite DJ gear to work on?
I love the latest generation of the Pioneer CDJ-2000s, of course. As far as mixers go, I really enjoy the layout of the Pioneer DMJ-900NXS2, but I like the sound of the Allen & Heath Xone:92
What made you want to start teaching?
I have been teaching yoga for 12 years and I love that experience, so I decided that teaching DJing was a natural evolution.
What do you like best about teaching at Point Blank?
The atmosphere is very welcoming and laid back, but still serious about music. My students are great — very engaged and talented.
What do you have on tap for the future?
Lots more music production — hopefully some decent solo dnb tracks (sooner rather than later) and more international DJing/travel!
Socials: SoundCloud / Instagram / Facebook / Twitter
Thinking of joining us at PBLA? We offer a plethora of courses in music production and DJing including our newest and most extensive Music Production & Sound Design Master Diploma programme as well as our DJ/Producer Certificate, Music Production & Sound Design Diploma, Mixing & Mastering Award, Music Production & Composition Award and more. For additional information, contact a course advisor or, if you're in the USA, give us a call on 323 282 7660. If you're calling internationally, use the number +44 20 7729 4884.
Register to Access Free Courses, Plugins, Projects, Samples & More
When you register with Point Blank, you access an array of free sounds, plugins, online course samples, access to our social network Plugged In and much more! Simply register below and visit our Free Stuff page to get your hands on a range of exclusive music-making tools and tutorials provided by the team. Fill your boots!