At Point Blank, you can expect to be taught by some of the best in the business. Each of our instructors is selected for their combination of talent, music industry experience, and tangible success- which they pass on to you in the classroom. Each is a true professional in their field and our team in Los Angeles is no exception. For this Instructor Spotlight, we will be interviewing musician, producer, singer, and songwriter mastermind Scott Simons on his background, vast industry experience, and plans for the future.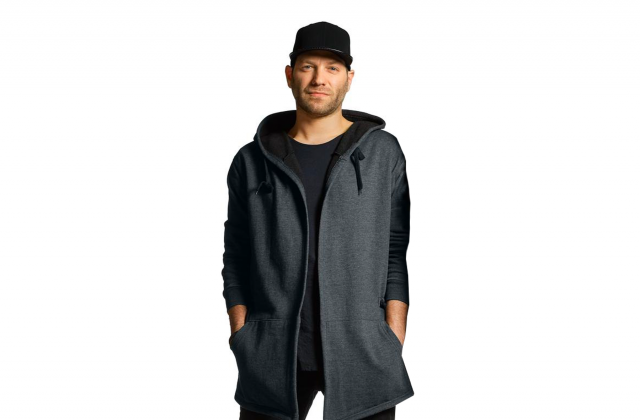 Scott Simons is a talented musician, producer, singer, and songwriter. At the age of 15, Simons received his first writing credit for writing the theme music for the 6 O'Clock News on WBOY-TV West Virginia, which jumpstarted him down the path towards an extremely successful career in the music industry. Simons went on to receive a bachelor's degree in music composition from West Virginia University before spending a decade touring as the frontman for indie-pop band The Argument. Once his touring days were over, Simons began writing and producing for other artists, eventually making the move to Los Angeles where he's amassed songwriting credits and co-writes with some of the most popular names in music, worked behind-the-scenes on the most popular music competition shows on TV, served as a piano accompanist for several music legends, and even sang the lead vocals for the Paw Patrol theme song. This term, we are proud to welcome Scott Simons to the Point Blank family as the instructor for our newest course, Songwriting. To give you a bit more background on his career and his teaching style, he was kind enough to answers some interview questions:
What first piqued your interest in making music?
My dad was a local weatherman in town, but in his spare time he directed musicals and cast me in them at a very young age. When I got older, he let me play in the orchestras. My parents were massive Beatles fans, so they handed down their love of them to me- as well as a love for Simon & Garfunkel, Billy Joel, Motown, etc. When I was 12, they bought me a keyboard and I started writing songs. I quit piano lessons many times growing up because I just wanted to write and be in bands. I did not want to play Für Elise.
How long have you been songwriting? How about producing and music directing? 
I started songwriting at 12, but I didn't start professionally until I joined my first band at  20. I moved to LA in 2008 to become a professional songwriter after signing my first publishing deal. I started producing around 2005 and I've been working on the music team of America's Got Talent since 2013. I've music directed TV shows and bands since 2010 when I toured with actor/musician Drake Bell.
What artists and/or genres have had the biggest influence on your songwriting craft?
The Beatles, obviously, but also The Beach Boys, Peter Gabriel, Billy Joel, Aimee Mann, Ben Folds, Tom Petty, Radiohead, etc. I grew up in the '80s and was a massive fan of early new wave and synth-rock.
From among the various aspects of songwriting – melody, harmony, lyrics, structure, etc. – which are you the most drawn to, and why?
I think I gravitate towards the overall craft. Doing a lot with a little is really inspiring, but also, the balance between making something artistic yet accessible is a quality in my favorite artists.
You have quite the impressive resume of songwriting credits, for well-known artists such as Wiz Khalifa, Allen Stone, Razihel, and many, many more.  What have been some of your favorite projects to write for?
Every time a song is recorded and released it's a big win for writers. I have written hundreds and hundreds of songs that are just sitting in Dropbox as demos. The ones that make it out into the world, I always make sure to celebrate. I don't know if I can pick one of them as my favorite to be honest. There are definitely ones I would love to come out one day.
You've worked as a music director for NBC's Little Big Shots, as part of the music production team for America's Got Talent, and on The X Factor. What are some things you like about working on high-profile TV shows like those?
I worked on all three seasons of X Factor (humble brag). I love the variety of genres I have to work in. I feel like I really use my music degree. Also, I love seeing people come from their hometowns and then blow up into worldwide celebrities. It's pretty surreal. I remember playing the piano for 5th Harmony when they were just a group of girls thrown together on a TV show. I couldn't have imagined they'd be as massive as they are now.
Playing keys for major artists like Leona Lewis, Aimee Mann, and Mike Love from the Beach Boys must be exhilarating. What's your approach when you're accompanying a musical icon?
I try not to be so star-struck, even though I am. I just try not to overthink. After years of experiences and situations, I trust my default. I can't be something I'm not. If it works out, then great. If not, then they'll let me know. There are definitely nerves involved.
You've spent lots of time onstage performing original music. What aspects of live performance do you emphasize when you're behind-the-scenes mentoring new performances?
Believe in what you're doing and don't chase. Chasing is so unsatisfying. I always tell performers if you make it, you'll be doing what you love. If you don't, you won't second guess that you shouldn't have done something you believed in. Conversely, if you don't make it chasing, you'll always wonder if you should've just been yourself. I don't love live performance, but one way to navigate the anxiety I have around it is to try to love everything I'm performing.
 What are you most excited for as you prepare to teach Point Blank LA's first class in Songwriting?
I'm excited to open people's minds to the craft of songwriting. I believe that most musicians know the elements of a good song. They just haven't necessarily been told all the why's and how's. I'm also excited to learn from the students. As I go through the process with them, I learn a lot about my own.
What's next for you as a songwriter?
My bandmate in TeamMate and I are going to release a new single shortly and begin working on a fun kids' record we've been talking about for a while.
Thinking of joining us at PBLA? We offer a plethora of courses in music production and DJing including our newest and most extensive Music Production & Sound Design Master Diploma program as well as our DJ/Producer Certificate, Music Production & Sound Design Diploma, Mixing & Mastering Award, Music Production & Composition Award, and more. Plus, you'll  get 25% off any of our LA courses when you book before the 27th April using code: LA25.
For additional information, contact an Admissions Advisor or, if you're in the USA, give us a call on 323 282 7660. If you're calling internationally, use the number +44 20 7729 4884.
Register to Access Free Courses, Plugins, Projects, Samples & More
When you register with Point Blank, you access an array of free sounds, plugins, online course samples and much more! Simply register below and visit our Free Stuff page to get your hands on a range of exclusive music-making tools and tutorials provided by the team. Fill your boots!