At Point Blank, you can expect to be taught by some of the best in the business. Each of our instructors is selected for their combination of talent, music industry experience and tangible success – which they pass on to you in the classroom. Each is a true professional in their field and our team in Los Angeles is no exception. For this Instructor Spotlight, we will be interviewing DJ instructor Shannon Phillips aka ShanLynn on her background, technique and inspirations. If you're looking to learn more about DJing first hand from our passionate instructors for free be sure to get down to our Open House on January 9th where we will be hosting an exclusive DJ workshop absolutely free. Tickets for the event are still available here.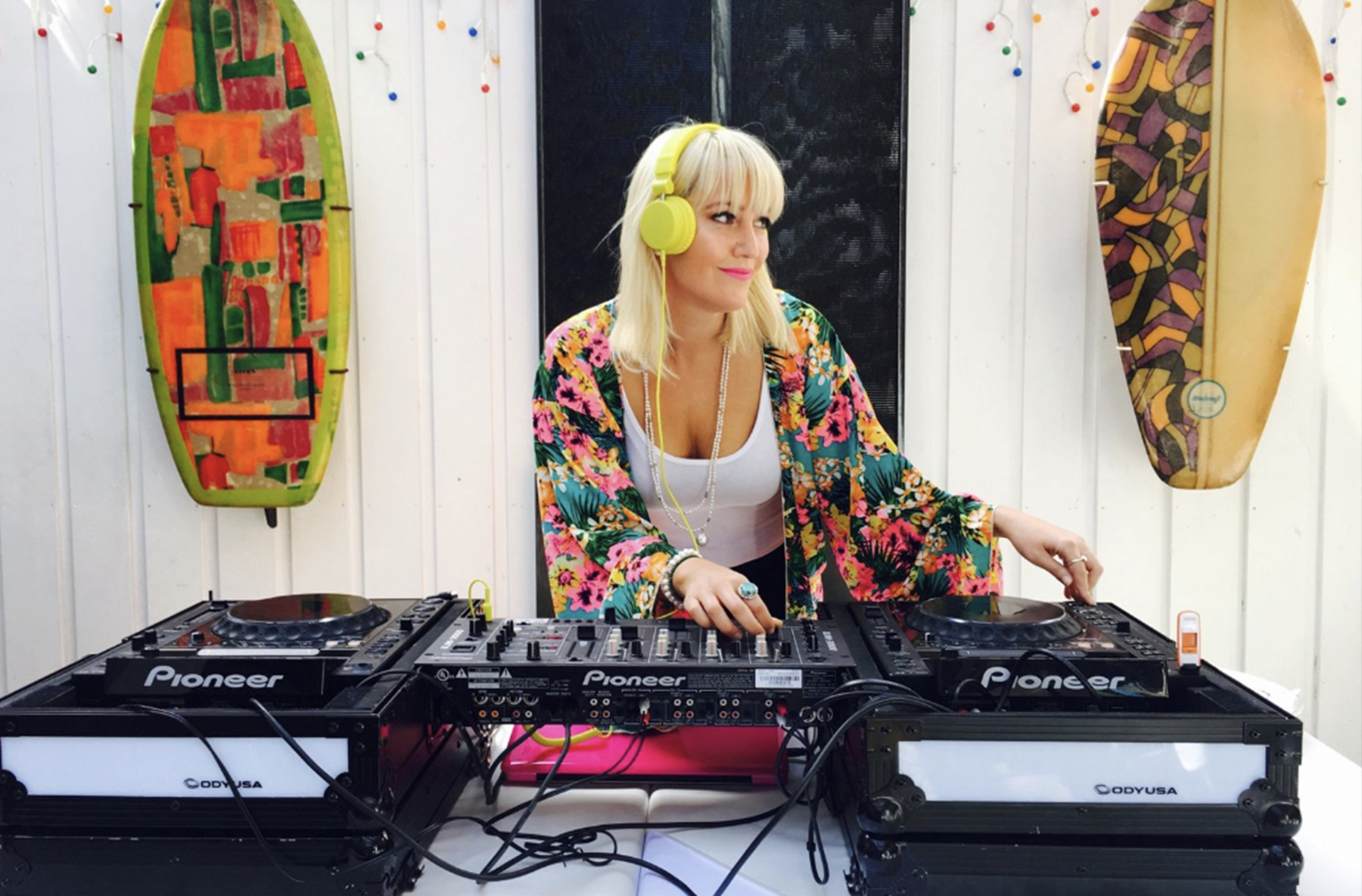 How long have you been DJing and/or producing music?
I started really young, nearly 20 years ago but I did it just for fun as a hobby. 10 years ago I started taking it seriously. By furthering my education in both DJing and production and 5 years ago I made it my full-time job.
What first drew you towards being a DJ/producer?
I was a dancer growing up and was always drawn to electronic music over the pop music everyone else was listening to. Then, in high school, my older friends introduced me to the club/rave scene and it was over for me. I was already in love with that kind of music and then to see a community of other people who loved it as much as I hooked me. I would sneak behind the DJs and watch what they were doing and how the music they played and the visuals would affect the crowd on the dance floor. I was just in awe. I wanted to do it and create it. Plus, any job where it is acceptable to break out dancing is the job for me.
Who were some of your influences coming up?
Underworld, Groove Armada, Pink Floyd, Radiohead, Daft Punk, Basement Jaxx, Chemical Brothers, 808 State, and Detroit Techno Pioneers (Derrick May).
You're an open format DJ — how does affect your professional work or set you apart from other DJs?
I think being an open format DJ sets me apart from other DJs because of my extreme diversity. I can play any kind of music into any genre and make it work. It has taught me to be very creative in my mixing. I also have zero ego when it comes to DJing. There are times for you to be a tastemaker and play what you want but there are times when you are playing music for the client or the event and you need to play what moves them. Being extremely diverse, flexible, and open-minded has made me the DJ I am today. 
What are your favorite styles to work in or listen to?
I love so many different types of electronic music. I'm really into house, lo-fi house, leftfield house, tech house, Balearic house, dub, techno, ambient techno, minimal deep tech, breakbeats, trip-hop, big beat, jazzy house, driving electronica, tribal house, deep house, Detroit techno, ghetto techno, indie dance, nu-disco. Also, as an open format DJ, I love playing the golden era hip hop.
You've played a lot of corporate gigs including Macy's, ABC, UMG, Forever 21, Mercedez Benz, etc. What are those like and how do they differ from the normal live set you'd play in a club?
They are a lot of fun, but very different from a set you would play in a club. You have to be way more flexible as a DJ for corporate events. You never know what might happen so you have to be prepared to change things on the fly. Whereas at a club gig you have a general idea of what kind of crowd you will be playing for and you have a specific format to follow. Also, with some corporate gigs, they expect more of a "show" and you are not just a DJ but also an entertainer. So you have to be very "on" with people videotaping you and taking pictures constantly. At a club, you are up in the booth just doing your own thing. Some corporate gigs can be very high pressure depending on the client you are working with but it all just depends on the event.
You're also a talented VJ – how does that relate to your DJ work?
Understanding song structure as well as dealing with musical frequencies has really helped me in both aspects. Learning to create visuals that react to the music has given me a deeper understanding of music in general. It has been very important to me to be well versed in both to lead to bigger projects in life such as designing and creating my own complete audiovisual performance from top to bottom. 
You have dance and yoga teaching experience as well. What made you want to start teaching in general?
The need to create from a young age led me into teaching. I started choreographing my own dances really young. This led me to teach my friends those dances to perform at school functions etc. My teachers saw the potential in me, and how I worked well with others, so they had me become a teaching assistant, and then eventually gave me my own classes. I love helping people in general and sharing my passions with them.
What are you looking forward to most about teaching at Point Blank?
Connecting with so many amazing new people and sharing my love of DJing. Especially teaching people how to beat match. It's such a special thing when you can get two songs to seamlessly blend together! I can't wait to see the students when they finally get it. You have to be 100% in the music at that moment and it's such an amazing feeling. I can't wait to share it.
What do you have on tap for the future?
My future is really exciting. I already have a year packed of DJ gigs set up and I'm launching my own record label in January which will focus on making interesting music videos to match the releases. I'm also working on finalizing my complete audiovisual show where I will be playing live with analog equipment plus audio-reactive visuals. Fun stuff!
Socials: Facebook / Instagram / SoundCloud / Mixcloud 
Thinking of joining us at PBLA? We offer a plethora of courses in music production and DJing including our newest and most extensive Music Production & Sound Design Master Diploma programme as well as our DJ/Producer Certificate, Music Production & Sound Design Diploma, Mixing & Mastering Award, Music Production & Composition Award and more. For additional information, contact a course advisor or, if you're in the USA, give us a call on 323 282 7660. If you're calling internationally, use the number +44 20 7729 4884.
Register to Access Free Courses, Plugins, Projects, Samples & More
When you register with Point Blank, you access an array of free sounds, plugins, online course samples, access to our social network Plugged In and much more! Simply register below and visit our Free Stuff page to get your hands on a range of exclusive music-making tools and tutorials provided by the team. Fill your boots!