At Point Blank, you can expect to be taught by some of the best in the business. Each of our instructors is selected for their combination of talent, music industry experience, and tangible success- which they pass on to you in the classroom. Each is a true professional in their field and our team in Los Angeles is no exception. For this Instructor Spotlight, we will be interviewing musician, producer, and mixing mastermind Tyler Spratt on his background, vast industry experience, and plans for the future.
If you'd like to learn from some of the best in the industry, be sure to check out our Point Blank LA courses. Plus, they're 25% off until this offer ends on 6th July so be sure to sign up using the code LA25 when enrolling.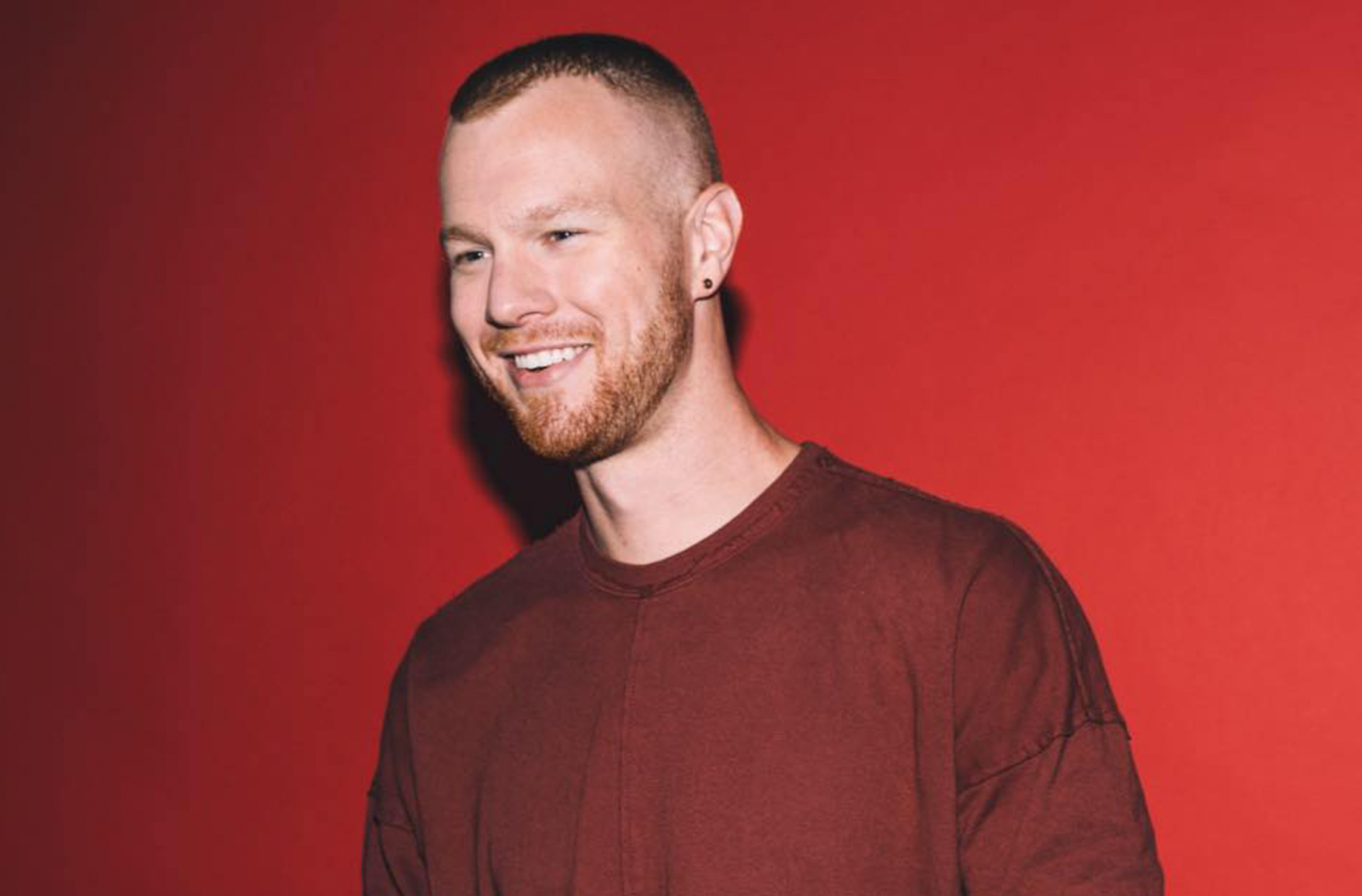 Based in Los Angeles, Tyler Spratt is a mixing engineer, producer and PBLA instructor who has deep ties to the music industry. During his career, he's worked at the historic Village Studios in West LA with artists such as Dave Matthews Band, Pierce The Veil, Snoop Dogg, and many more. In addition to this, has also worked with production talent like Mark Needham, Ryan Hewitt, T-Bone Burnett, Robbie Robertson and John Alagia.​ As a mixer, Tyler has worked with artists such as Dave Matthews Band, Moby, Julie Mintz, The Frets, Molly Moore, Nadia Vaeh, and many others. Follow on below to hear about some of his career highlights, his work at Point Blank and his tips for breaking into the industry as a Mixing Engineer.
Hey Tyler, how's it going? For those who aren't familiar with what you do, could you tell us a little bit about yourself?
I'm great! I am a professional Mixing Engineer and Producer in Los Angeles. I mix music for pretty much anyone who needs mixing, but will only produce for selected clients. The scope of my client base range from major signed clients all the way to unsigned singer-songwriters. The majority of music that I mix and produce leans towards pop and rock, but I can, and have mixed pretty much every genre of music.
What first drew you towards producing and mixing?
Gear drew me to producing and mixing. My undergraduate degree is in Electronics and Recording Technology so I have a love of outboard gear even though you won't see a lot of it in my studio. When I was in high school I went to a studio and was in awe of the gear that was used to create music and I threw myself into learning as much as I could about that. Then I discovered the different avenues of music production like mixing, mastering, etc. and latched on to mixing.
Are there any artists or other engineers you'd like to shout out who have influenced your sound/the way you work?
Absolutely, Mark Needham is a major influence to me. I work with him out of his studio, and have been for quite a few years now. I steal as much as I possibly can from the way he works and mixes. Of course, not everything he does works for me the way it does for him, but I use his influence to craft my own methods which has served me well so far.
You've worked with the likes of Dave Matthews Band, Pierce The Veil, Snoop Dogg, and more – what's the story there?
I got really lucky when I became a runner and assistant at The Village Recorder. All those artists are clients that I worked with in some capacity while I was there.
Regarding your extensive catalogue of work, are there any projects you've worked on which especially resonated with you?
On the production side, I love all of Nadia Vaeh's music. I say that not only because the music is awesome, but I co-produce and mix all her stuff.
On the mixing side, Molly Moore really resonates with me. Her sound is so perfect and I love mixing for all the different producers she works with. Also, The Brevet, Empty Atlas and The Frets because they are just amazing bands. Mixing Pop is so much fun, but getting to mix live drums for rock is one of my favorite things to do since I'm also a drummer, and I grew up as a super fan of the pop/punk/emo genre.
What made you want to become an instructor at Point Blank?
I wanted to start teaching simply to help future producers and mixers develop the skills to find gainful employment in their passion. Being able to do what I truly love every day is something that I want for everyone, and teaching is the most effective way I can think of to help others achieve that status.
What advice would you give to an aspiring Mix Engineer looking to break into the industry?
Hold on tight because there are a ton of ups and downs. Go out to shows and meet artists. Create friendships in the industry. Oh, and get your finances in order.
Do you have a particular go-to piece of software or hardware? If so, what is it and why?
Yes, the Brainworx bx_console SSL 40000E. It's just a classic channel strip and I have it on every channel of my mix even if I'm not using the EQ or Compression. The TMT (Tolerance Modeling Technology) is really amazing.
What's next for you?
Continue mixing, producing, and teaching. I'm working on a few development projects as well, so I'll be producing a couple of albums in the near future.
Thinking of joining us at PBLA? We offer a plethora of courses in music production and DJing including our newest and most extensive Music Production & Sound Design Master Diploma program as well as our DJ/Producer Certificate, Music Production & Sound Design Diploma, Mixing & Mastering Award, Music Production & Composition Award, and more. Plus, you'll get 25% off any of our LA courses when you book before the 6th July using code: LA25.
For additional information, contact an Admissions Advisor or, if you're in the USA, give us a call on 323 282 7660. If you're calling internationally, use the number +44 20 7729 4884.
Register to Access Free Courses, Plugins, Projects, Samples & More
When you register with Point Blank, you access an array of free sounds, plugins, online course samples and much more! Simply register below and visit our Free Stuff page to get your hands on a range of exclusive music-making tools and tutorials provided by the team. Fill your boots!