Point Blank LA is committed to making a college-level music education equitable and accessible to people from diverse socioeconomic backgrounds. That's why we offer financial support options in the form of talent-based scholarships for producers, DJs, and singers as well as need-based tuition reductions, program package discounts and installment payment plans. So, if you're looking to join the Point Blank family and hone your music skills, you could earn up to 20% off your tuition costs on any of our courses or programs. Head here to find out more about our PBLA Scholarships and how to apply.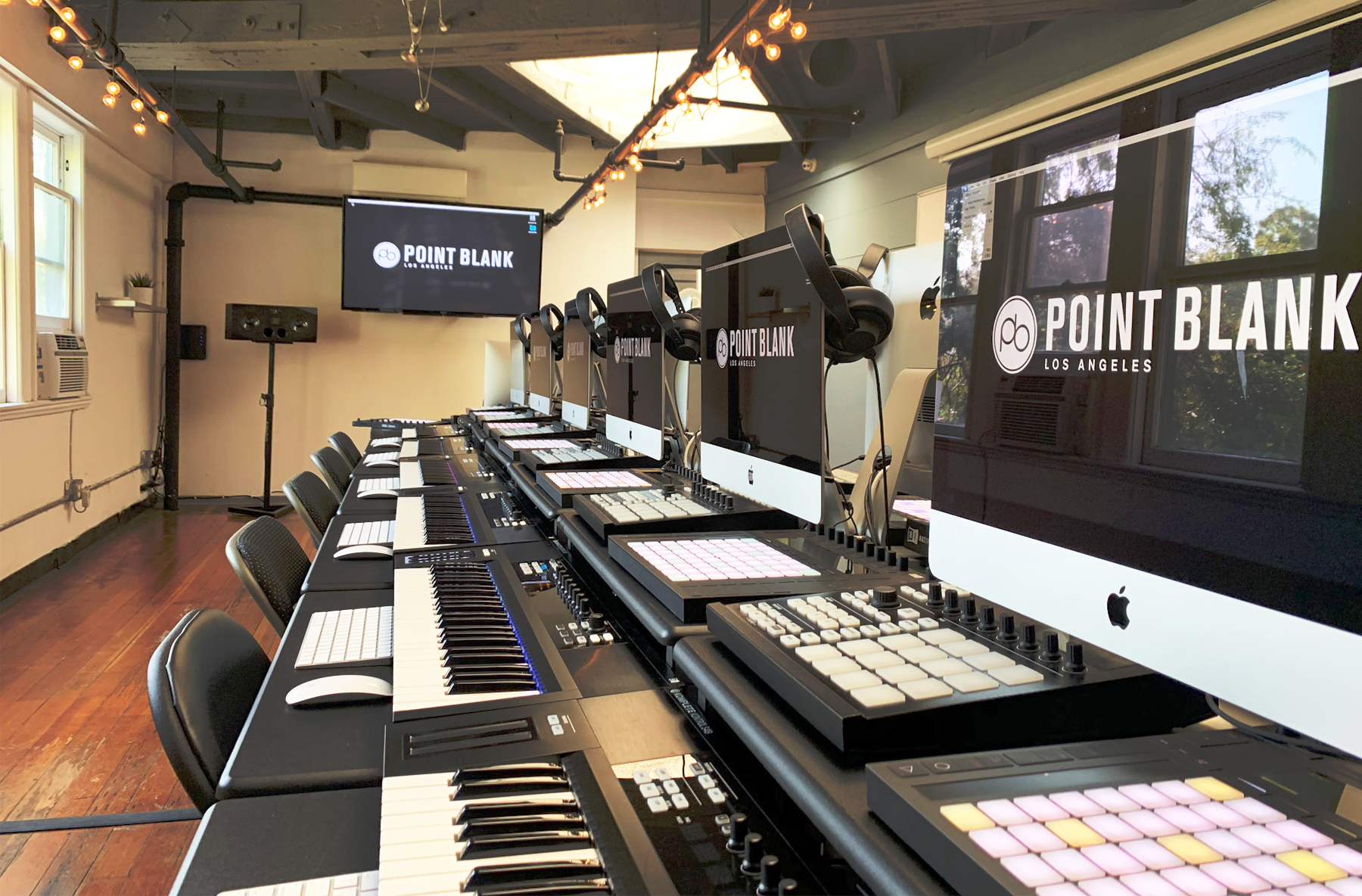 Joining Point Blank will enable you to learn the ins and outs of music production, DJing and the music industry first-hand from professional lecturers. All Point Blank Los Angeles classes take place in the state-of-the-art facility at our US headquarters, Mack Sennett Studios. Just one block from Sunset Boulevard on the border between Hollywood and Silver Lake (two of the most vibrant artistic neighborhoods in Los Angeles), Mack Sennett has been an entertainment industry pillar for more than a century, serving variously as a soundstage for film productions, a creative event space, and a historic hub for Los Angeles' cultural renaissance. Clients that have graced its stages include Jay-Z, Dr. Dre, John Legend, Lady Gaga, Donna Summer, Martin Scorsese, David Lynch, Netflix, Vogue, Lexus, Adidas, and thousands more.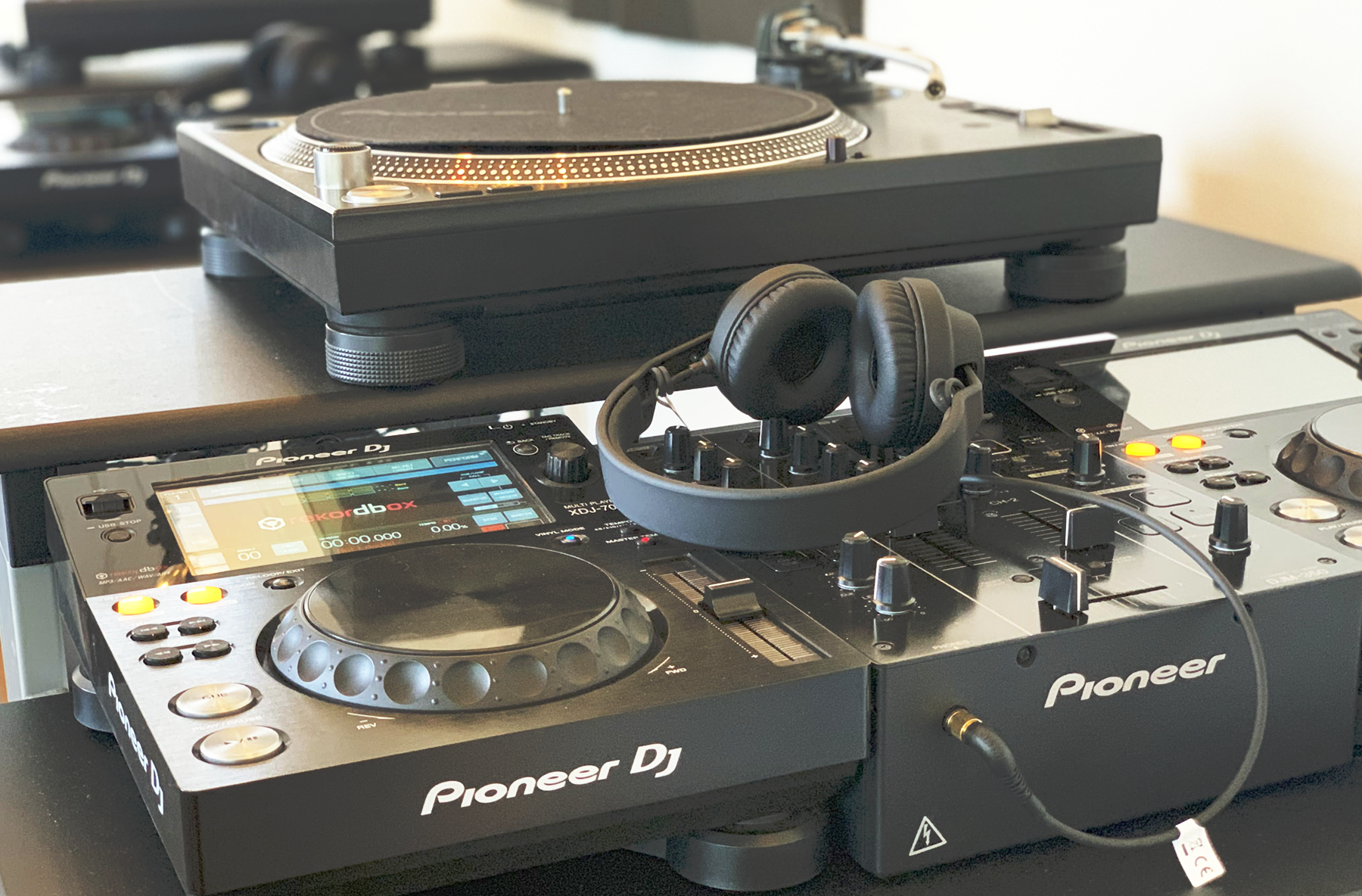 Point Blank is proud to offer our music programs in such a celebrated space for creative production — a perfect fit for classes led by our handpicked roster of industry professional instructors, each of whom boasts years of priceless experience in the music industry. Our teachers and course developers have worked with world-famous artists like Pharrell Williams, Skrillex, Flying Lotus, Amy Winehouse, and Depeche Mode (to name just a few) which means you'll be learning from the best in the business.
If you have any questions at all about financing your program at Point Blank, please call 323-282-7660 and dial extension 323 to speak to a friendly admissions representative or additionally, find more information about the courses we offer here.
Register to Access Free Courses, Plugins, Projects, Samples & More
When you register with Point Blank, you access an array of free sounds, plugins, online course samples, access to our social network Plugged In and much more! Simply register below and visit our Free Stuff page to get your hands on a range of exclusive music-making tools and tutorials provided by the team. Fill your boots!