The folks at AudioThing have created an affordable emulation of the Roland RE 201 Space Echo, an iconic tape echo introduced in 1974. Our resident plugin test-dummy JC Concato has decided to put it through its paces, making it our Plugin of the Week this week.  As the original unit, Outer Space features an echo section with three playback heads and a spring reverb tank.
AudioThing have modelled three different tape frequency responses and saturations, along with all the analog imperfections of tape recording/playback. They've also modelled the ballistic response of the delay rate which can create eerie pitch shifts, one of the classic tape echo-based sound effects. Used by the likes of King Tubby, The Orb, Bob Marley, Portishead and many more, the Roland RE 201 can be heard on thousands of hit records. It wasn't just used for straight echo effects, either—by manipulating the tape speed and intensity while signal was present, you could coax a Space Echo into oscillation and pitch shift for some unreal sound effects.
Tune in above to the live stream from 3 pm today as Carly and  JC check out AudioThing's emulation of the classic tape echo.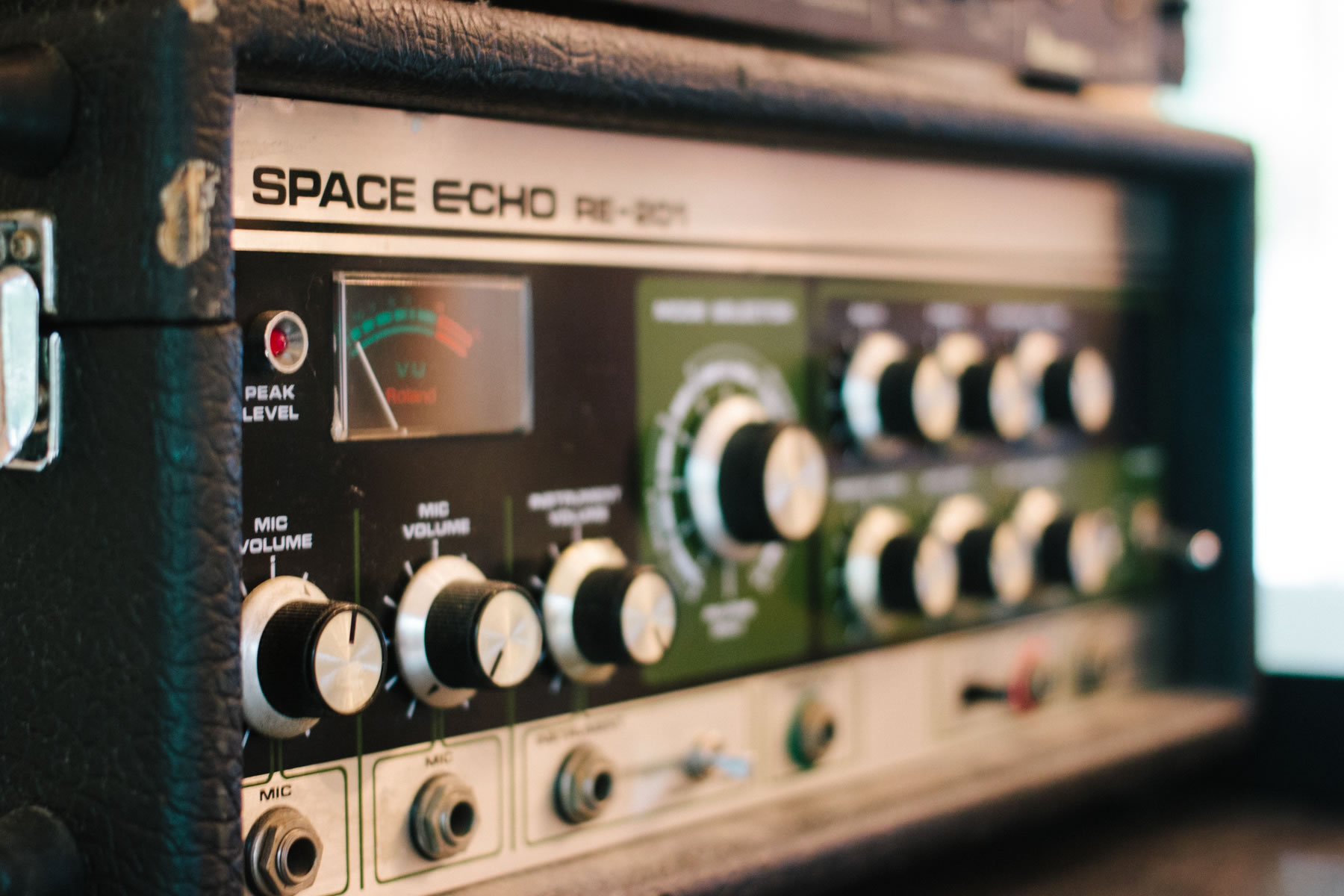 If you'd like to learn mixing and mastering techniques, Point Blank offer courses for those at any level. Our BA (Hons) Music Production & Sound Engineering Degree in London is one of the most comprehensive courses out there, with modules covering mixing, sound design, production and much more. We also offer an online alternative, in the form of our new online BA (Hons) Music Production & Sound Engineering Degree. We are currently offering a huge 20% off online courses until April 30th, so make sure you enrol soon! For more information, contact our course advisors on +44 20 7729 4884. If you are a resident of the USA, you can reach us on 323 282 7660.
Register to Access Free Courses, Plugins, Projects, Samples & More
When you register with Point Blank, you access an array of free sounds, plugins, online course samples, access to our social network Plugged In and much more! Simply register below and visit our Free Stuff page to get your hands on a range of exclusive music-making tools and tutorials provided by the team. Fill your boots!