With IMS Ibiza celebrating its ten-year anniversary, Point Blank is returning to the island as an industry partner to curate two masterclasses for the event. Each year, the International Music Summit heads to the spectacular UNESCO World Heritage Site of Dalt Vila, with a series of unique back-to-back performances curated for the appreciation for electronic music and the artistry related to DJing and all related art forms, as well as hosting a series of workshops and guest speakers at the Hard Rock Hotel.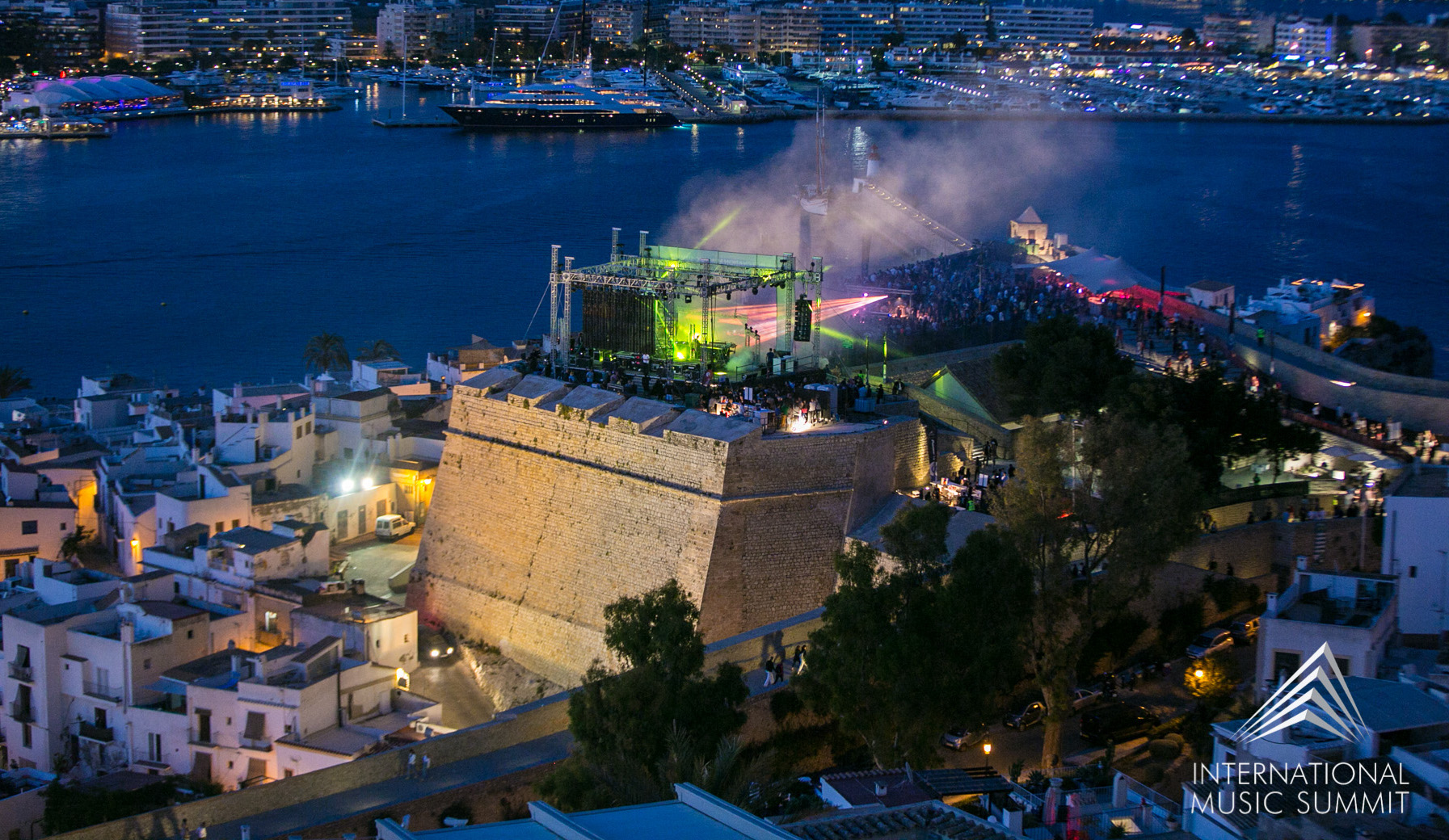 Kicking off today, Point Blank's Carly Hordern will be hosting DVS1 for a DJ Skills Masterclass, with the Berghain resident DJ discussing his unique mixing style, his record collection of over 35,000 vinyl and his experiences of the infamous Berlin club. A part of today's 'free day', this is open to all Ibiza residents.
On Friday, Point Blank instructor Alex Phountzi (Bugz in the Attic, NameBrandSound) will be hosting a masterclass on boosting your creativity, sharing some essential techniques to inspire a more creative approach in the studio and equipping you with new ideas for starting your tracks. Attendees will learn creative ways to approach remixing and composition, learn new approaches for working with samples and have the opportunity to get hands-on with new creative techniques by participating onstage. Alex teaches Intro to Production and Creative Production and Remixing on our BA (Hons) Music Production & Sound Engineering Degree.

We've recently begun a brand new course based in Ibiza over the summer. This truly is an incredible chance to learn the core skills of a music producer and DJ whilst immersed in one of the centres of electronic music. The course is limited to just 20 spaces and is selling fast, so enrol today to ensure your place. Upon enrollment, you'll receive a free copy of Ableton Suite and Rekordbox DJ, worth over £620 / €740, plus access to 50% off Native Instruments. For more information, contact our Course Advisors here or call 0207 729 4884 or if you're calling internationally, use the number +44 20 7729 4884.
Register to Access Free Courses, Plugins, Projects, Samples & More
When you register with Point Blank, you access an array of free sounds, plugins, online course samples, access to our social network Plugged In and much more! Simply register below and visit our Free Stuff page to get your hands on a range of exclusive music-making tools and tutorials provided by the team. Fill your boots!