At Point Blank, you can expect to be taught by some of the best in the business. Each of our instructors is selected for a combination of talent, music industry experience, and tangible success – which they pass on to you in the classroom. Each is a true specialist in their field, and our faculty members in Los Angeles and the Online School are no exception. For this Instructor Spotlight, we will be introducing musical mastermind, Craig Williams.
If you'd like to learn from some of the best in the industry, be sure to check out our Point Blank LA courses. Plus, they're 25% off until this offer ends on 31st January so be sure to sign up using the code LA25 when enrolling.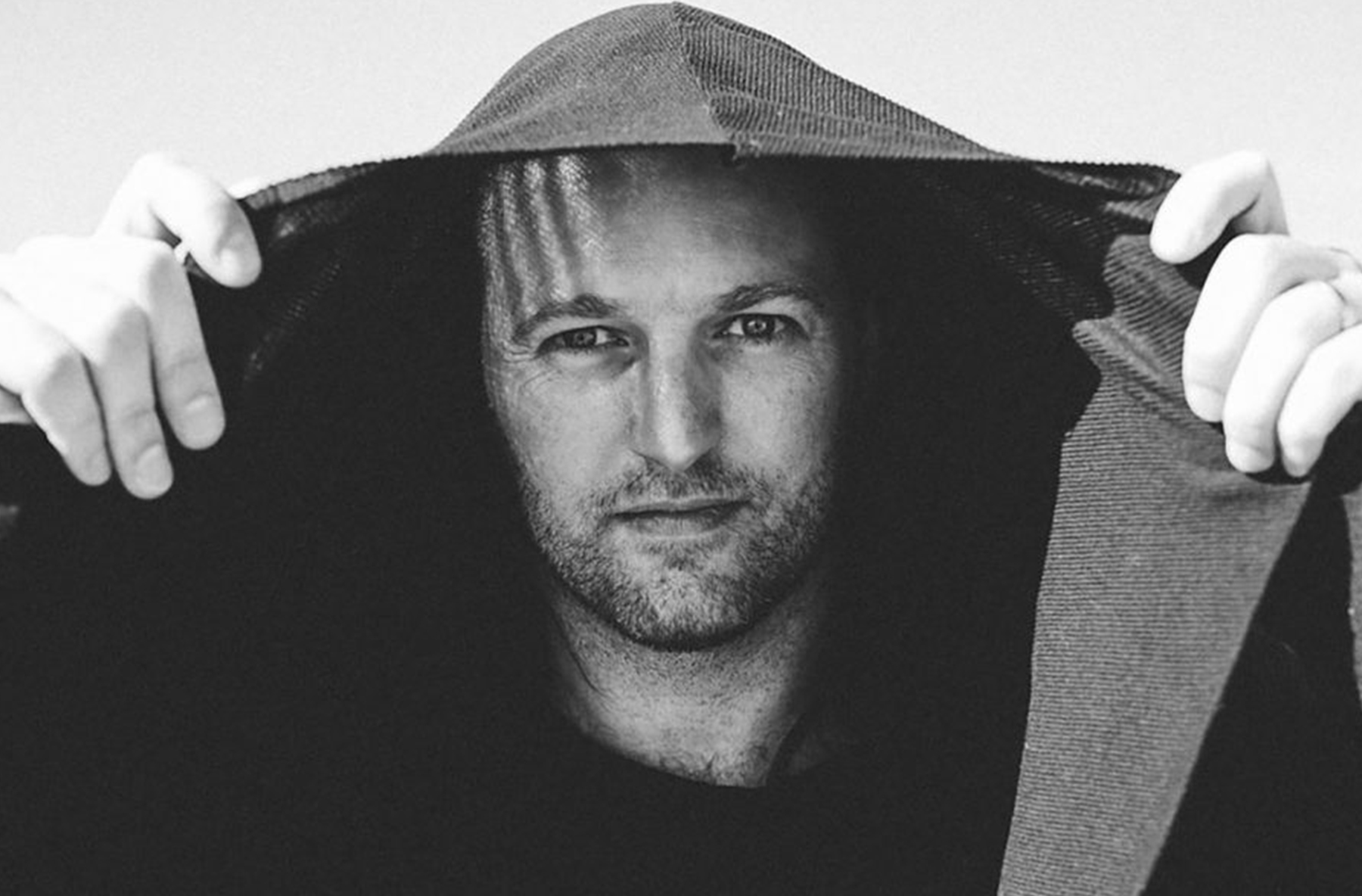 Photo credit: Skyler Greene
Craig Williams is an Australian-born music producer, engineer, and DJ with an impressive career both in the studio and behind the decks. Craig began making music at a young age, growing up playing bass, and eventually moved into producing and DJing. After spending some time as a Black Hawk helicopter crewman for the Australian Army, he decided to hone his craft by moving to Los Angeles earning himself a degree in Audio Technology. In combination with his gritty, banging electro and underground techno sound, this newfound knowledge helped take his career to great heights. Craig has hit the stage at major electronic music festivals like EDM, collaborated with music legends like Chicago's Green Velvet, and had his music released through major record labels like Insomniac. We recently caught up with Craig to discuss his music, his career, and his love of teaching for Point Blank's Online School.
What sparked your love for music? How did you know it was the career path you wanted to take?
Like most people who work in music, the love for it goes beyond just listening in your car or at home. I loved to get a new record and listen to it over and over to know every note, phrase, and beat. I love to read to liner notes while I listen and also look at the artwork. The moment that I knew I wanted to make music was when I felt that I had something to say musically, something that I could share with the world, and that might connect with people.
What artists and genres influenced you the most as you developed your own style and sound?
I grew up listening to alternative bands. It could be that the grunge moment was exploding when I was younger or that I was of the age where I was absorbing all of this new music, but I always gravitate back to that style of music. While I might not make that style of music, I definitely connect with it the most.
You used to hold a residency at the popular Full Moon events in Queensland, Australia. How different is the Australian music scene from the US music scene?
The big difference that I have found between Australia and the US is that people just want to party for the most part in Australia. It's less about being on your phone and more about being there with your mates having a good time.
You've hit the stage at Chicago's legendary Lollapalooza, EDC in Las Vegas, and held main stage slots at renowned club nights such as Control Fridays at Avalon in Hollywood and at Evil Olive in Chicago. What was your experience like performing on such huge stages? How did you prepare for these performances?
I tend to prepare for all the gigs the same. I'll go through my records the day before and put together a folder on the record box of everything I might want to play. If my time slot is one hour, I'll normally have enough records to play for four hours. This way, I can play to the crowd a little more. If nothing I packed in that folder is working, I can always go back to older folders on the USB.
Your original and remixed works have been released digitally on various labels, including Ghostly, Delayed, Insomniac, Snatch!, and Nurvous to name a few. How does it feel to have your music released by so many major labels? What advice would you give to artists looking to get their music noticed by record labels like these?
The thing that worked for me is just to keep making music. Originals, bootlegs, and remixes. If you have a collection of solid material, your name will start popping up. Also, go and support the labels and artists that you would like to release with when possible.
Check out our PBLA Journal series with US club queen, Kim Anh, here.
You've released an EP with Bromance starlet Louisahhh!!!, and "Paradise" with Chicago luminary Green Velvet, a Beatport-charting collaboration which appeared on the legend's recent full-length album "Unshakeable." What was it like to collaborate with such huge music icons?
Louisahhh is a great friend, and our friendship came way before we worked on anything in the studio. We used to go long-distance running every Tuesday. During these runs, we would talk each other's ears off about anything and everything. After some time, we just said, "Hey, we should try something in the studio." Working with Green Velvet was a surreal experience. He called me up at 6 am and asked if I would like to work on something for his album. As expected, I said yes, and I mentioned that I would be in Chicago in two weeks playing some shows. He said that the album would be finished by then. So I jumped in the studio and worked out some ideas and fired them over. When I arrived in Chicago, I got to go over to the studio and listened to the finished record. To add to Velvet's coolness, his studio is literally underground haha!
You've done music and sound for a full-length movie, a twelve-part web series, an advertising campaign for Reebok, and had a placement on AMC. What advice can you give to students looking to work in the world of music for media? 
All of this is right place, right time, knowing the right people, and being able to deliver. For some of the projects, the timeline is razor-thin. Being able to listen to the brief and understand what the client/director is after can make or break your music being added to the final project.
You do consulting and product development with Native Instruments and Novation, as well as sample and patch creation for Arturia, Korg, Novation, Sample Magic, and Elektron. What is your favorite part of working for/creating works for some of the biggest developers and manufacturers of electronic musical instruments and software?
I really like offering insight into how I use the equipment, sounds, and plug-ins to the different companies in hopes that they will better their products for everyone. As for the patch and sample creation, I think it's a great way to not only learn the ins and out of all of your equipment to create these sounds, but it's always a great way to expand your production knowledge and think outside of your style of music. This, in turn, helps grow you as an artist.
What do you enjoy about teaching for the Point Blank Online School?
I love helping and teaching students so they can get the sounds and ideas out of their heads and into the real world.
What do we have to look forward to from you musically?
I'm wrapping up a twelve track album, and I'm also sitting on a number of EP's and singles that I'm waiting for the right time to release.
We offer both long and short courses at our LA and online school so whether you're new to the realms of music production or a seasoned pro looking to brush up on a new set of skills – we've got you covered whatever your experience. If you want to learn more about how learning online with Point Blank works you can try it out for free along with a selection of other courses by heading to our free course sample page. To find out more about any of our courses, get in touch with a course advisor today or call +44 20 7729 4884 and be sure to check out our complete line of online courses here.
Register to Access Free Courses, Plugins, Projects, Samples & More
When you register with Point Blank, you access an array of free sounds, plugins, online course samples and much more! Simply register below and visit our Free Stuff page to get your hands on a range of exclusive music-making tools and tutorials provided by the team. Fill your boots!