We are excited to announce that Point Blank has teamed up with Joué Music Instruments, an innovative French-based music company selling portable digital instruments that can transform into several musical instruments. Joué is now offering Point Blank students a 10% discount off both their Joué Play and Joué Pro.
Joué's vision as a company is that music practice should be simplified to be accessible to as many people as possible and thus allow everyone to unleash their musical talent and creativity. Their goal is to have more and more people who enjoy practicing music every day no matter what their level is!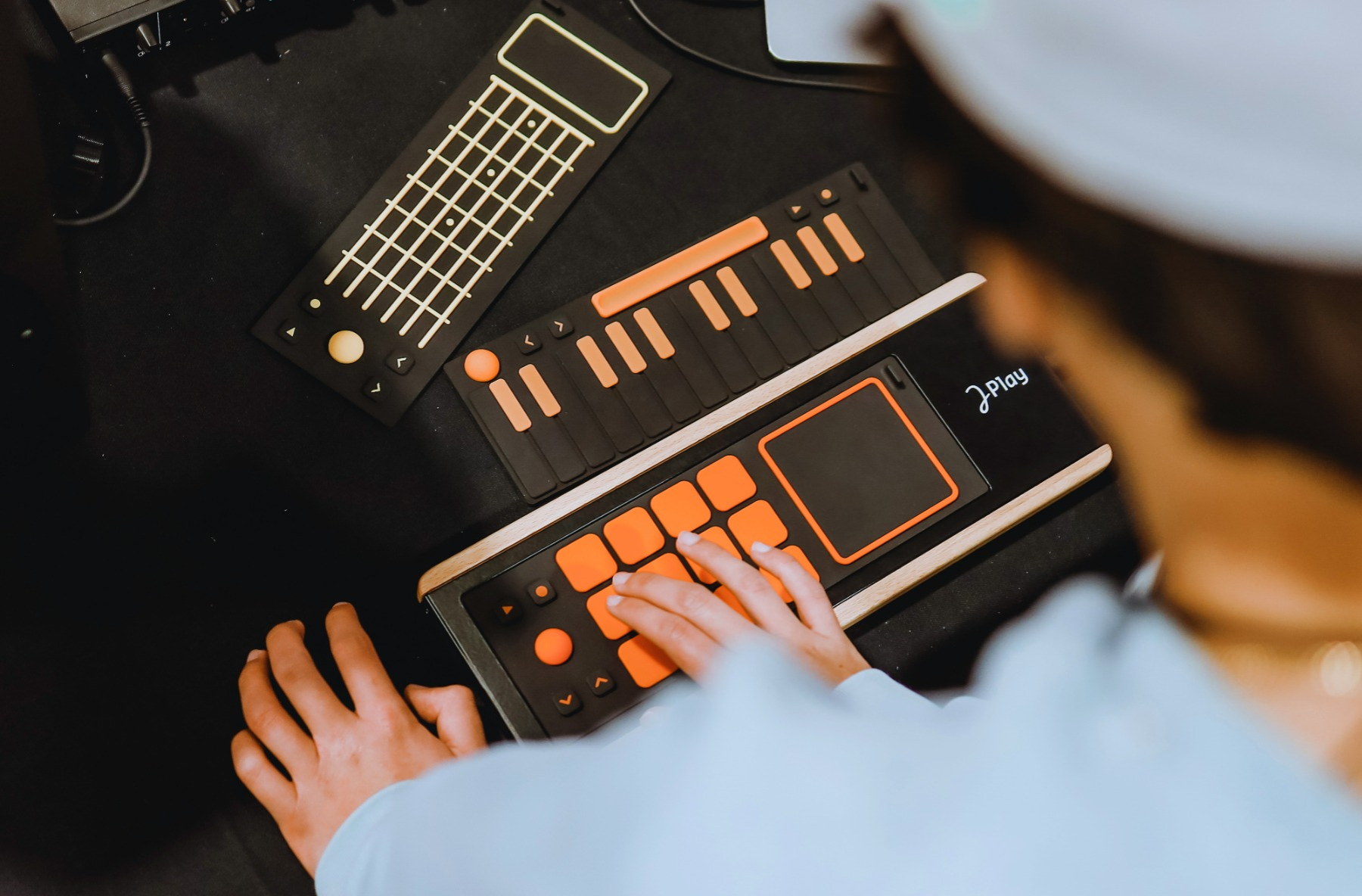 The Joué Play was created for those who want to take their first step into digital music in a spontaneous and intuitive way. The compact and portable MIDI controller transforms your musical experience with a complete system combining an expressive multi-instrument, an intuitive application, and interactive content to practice. The Joué Play instrument merges the quality of traditional musical instruments with the technology of the digital world. It is sensitive to natural gestures for unparalleled expressivity.
The Joué Pro is a factory upgrade of the compact and portable MIDI controller that turns your Joué Play into a MPE MIDI controller. The expressive, modular, MPE-compatible MIDI controller reacts like a real instrument.  Your Joué Play can be switched over to a Joué Pro manually after purchasing the Pro option. The Joué Pro Essential Bundle includes the Joué Pro board along with interchangeable instrument pads that instantly transform it into a keyboard, fretboard, or an effects controller. You can choose to change the board into several different musical instruments.
Our Point Blank LA students gave their first impressions and reviews of the Joué Play. Watch it here.
Both the Joué Play and Joué Pro come with an app that allows you to use the devices, watch tutorials, and access practice projects.
You can take both the Joué Play and Joué Pro with you on the go so that you can work on music anywhere at any time.

If you want to start building the skills to help you learn and understand MIDI controllers such as Joué Instruments, why not sign up for our music production programs. Enroll to study with us today in Los Angeles, London, or Online.
Register to Access Free Courses, Plugins, Projects, Samples & More
When you register with Point Blank, you access an array of free sounds, plugins, online course samples and much more! Simply register below and visit our Free Stuff page to get your hands on a range of exclusive music-making tools and tutorials provided by the team. Fill your boots!