We are excited to reveal that we are expanding our diverse range of courses by adding FL Studio to our roster of programmes. Our first ever FL course will take place on 8th June at our studios on 26 Orsman Road, London, N1 5QJ and run from 11-6pm for two days over the weekend. The intensive course will explore all of FL Studio's key features as well as teach you the techniques you need to start producing killer beats. You'll learn how to programme MIDI, use the Channel Rack, create patterns, use mind-bending effects and mix your finished tracks.  When you sign up for our brand new official FL Studio course you'll also be entitled to our huge discounts which include 50% off NI Komplete, 30% off NI Kontrol, Maschine MK2 and Maschine Studio and more. So, what are you waiting for? Enrol on our FL Studio course here.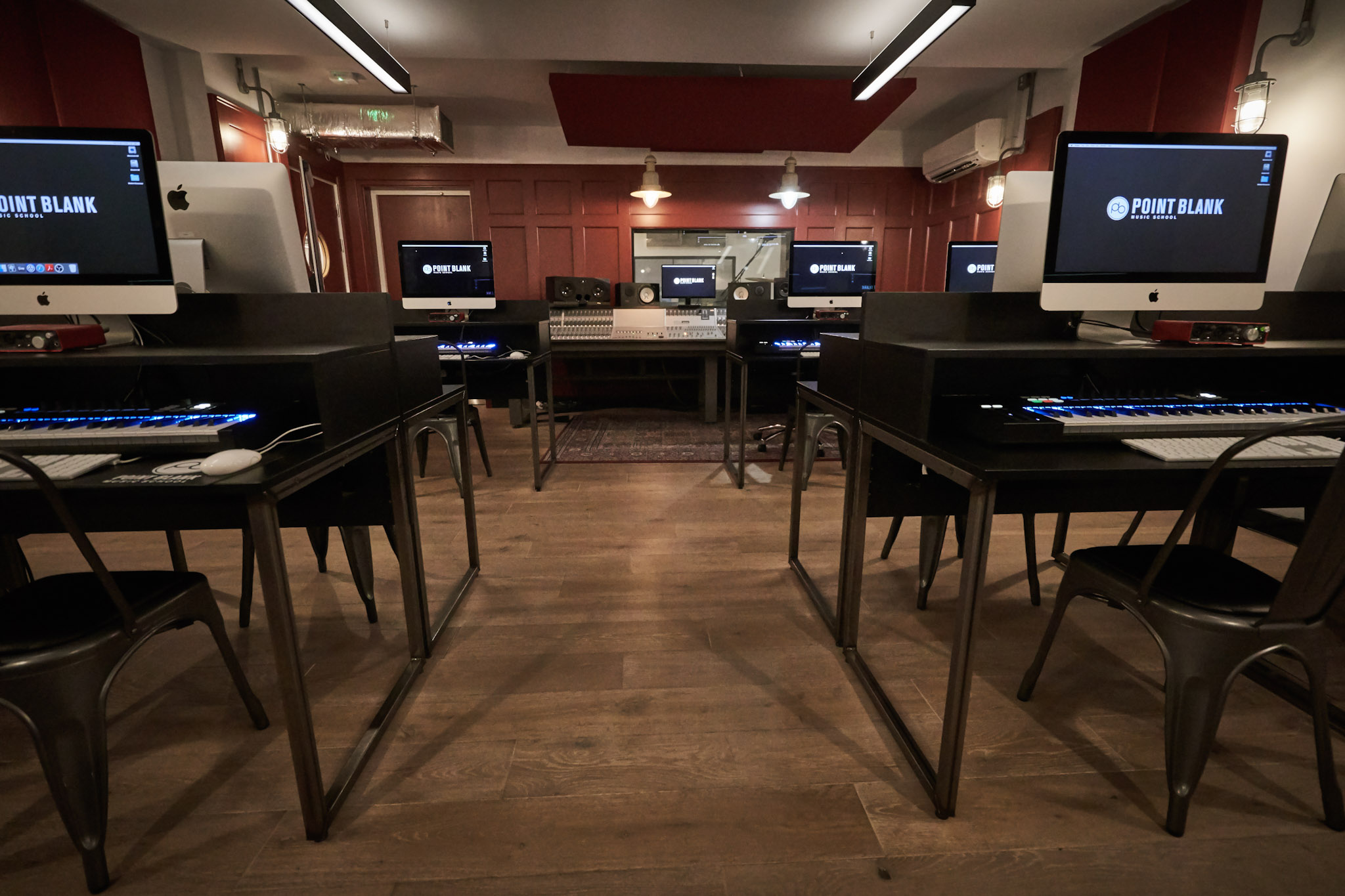 Our state-of-the-art-studios kitted out for learning FL Studio
If you're a music producer, "Which DAW do you use?" is a question you've probably heard thrown around quite a lot and usually met with praise for Ableton Live and Logic Pro. Although these are hugely popular programmes, FL Studio is a DAW that is certainly on the rise, becoming one of the world's most popular production tools. FL Studio, which in its early days was best known as Fruity Loops, is a pattern-based music production software popular in the trap/hip-hop and EDM scenes. It has been used by the likes of Martin Garrix, Metro Boomin, Avicii, Porter Robinson, Southside and more and is certainly a fantastic tool to get to grips with as a producer. If you'd like to see this software in action, earlier this year we shared our first FL Studio video, featuring Tom Budin showing us how he builds his epic beats. Check it out below.
If you'd like to learn Music Production & Sound Engineering on a more permanent basis with us we offer a diverse range of courses including our popular BA (Hons) in Music Production and Sound Engineering, new Foundation Year for humble beginners, Music Production & DJ Diploma and more. Check out the full range here.
Register to Access Free Courses, Plugins, Projects, Samples & More
When you register with Point Blank, you access an array of free sounds, plugins, online course samples, access to our social network Plugged In and much more! Simply register below and visit our Free Stuff page to get your hands on a range of exclusive music-making tools and tutorials provided by the team. Fill your boots!