We're delighted to announce the launch of our new Young Producers Scholarship in association with one of our favourite musical institutions: Resident Advisor. It's something we've been working on for some time and we're proud to be able to combine resources to provide what we think is a uniquely rounded route to success for the right applicant. Show us your outstanding talent and your will to work and PB & RA can take you as far as you want to go.
RA x Dekmantel at Warehouse Project
The successful applicant will embark on a year-long Music Production & DJ Diploma course taught in London (worth £13,995), with additional mentoring from Point Blank and Resident Advisor. Make use of the peerless status that these two bodies carry in the world of dance music, and work alongside those who have been there and done it themselves. You will have access to contacts and opportunities provided from both sides and at the end of it, should you choose, you can go straight into the second year of a Bachelors degree in a relevant field – this is accredited by Middlesex University. If the academic route isn't for you, however, you will still benefit from the same instructor guidance, mentorship, access to facilities and industry opportunities.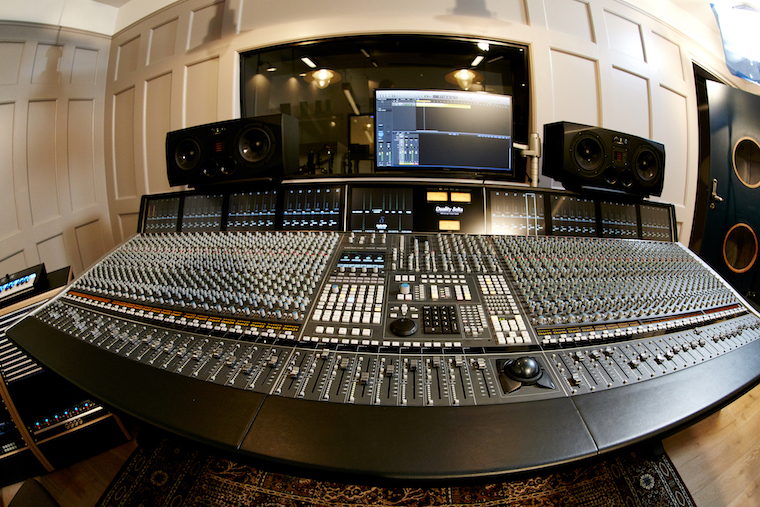 Studio 1 at Point Blank London – Our SSL mixing desk is used in tuition and used by students as part of their study
If you're a serious candidate for Young Producers Scholarship, you already know what RA is, and in that spirit, you can imagine the kind of opportunities this will present. As industry leaders ourselves, Point Blank's added clout make this the chance of a lifetime. Get access to events, live performance slots, performances with media partners, in-studio mentoring and studio collaborations with the best in the game.
RA at Canal Mills
If you're aged 18-25 then the Young producers Scholarship is open to you, commencing April or September 2018, depending on your availability. All you need to do is send the following to matt@pointblankmusicschool.com by 28 February 2018.
A written application, highlighting your relevant musical experience to date, in the form of a CV and/or cover letter.
Links to your artist social media profiles (eg. Soundcloud, Facebook, Mixcloud), highlighting your strongest music and/or mix.
The selection process will be carried out by both Resident Advisor and Point Blank. Successful applicants will be notified by 12th March 2018. Unfortunately, we cannot reply to every applicant so if you have not heard from us by 12th March, please consider your scholarship application unsuccessful.
Check out more of our production courses at our London school page. Or, if you live abroad, we also offer a scholarship for online study. Be sure to check out Resident Advisor for events listings, podcasts and high-quality editorial, and if you'd like to speak with us about this scholarship or indeed anything else, please call +44 20 7729 4884.
Register to Access Free Courses, Plugins, Projects, Samples & More
When you register with Point Blank, you access an array of free sounds, plugins, online course samples, access to our social network Plugged In and much more! Simply register below and visit our Free Stuff page to get your hands on a range of exclusive music-making tools and tutorials provided by the team. Fill your boots!