Point Blank Los Angeles is now introducing Piano Keyboard Skills into our course curriculum. Courses Piano Keyboard Skills I and Piano Keyboard Skills II will be offered starting our upcoming term which begins January 9.
In Point Blank's unique Piano Keyboard Skills I course, you'll learn essential techniques that will help you translate musical ideas to the piano keyboard. Teach your fingers to play rhythms, scales, melodies, and chords before reading lead sheets for popular songs and writing your own chord progressions. This ten-week course meets for two hours per week, and is taught by professional keyboard instructors in small class sizes of 16 students or less. Unlock the keyboard techniques used by professional musicians, composers, and producers to help you take your music to the next level. No previous experience is required.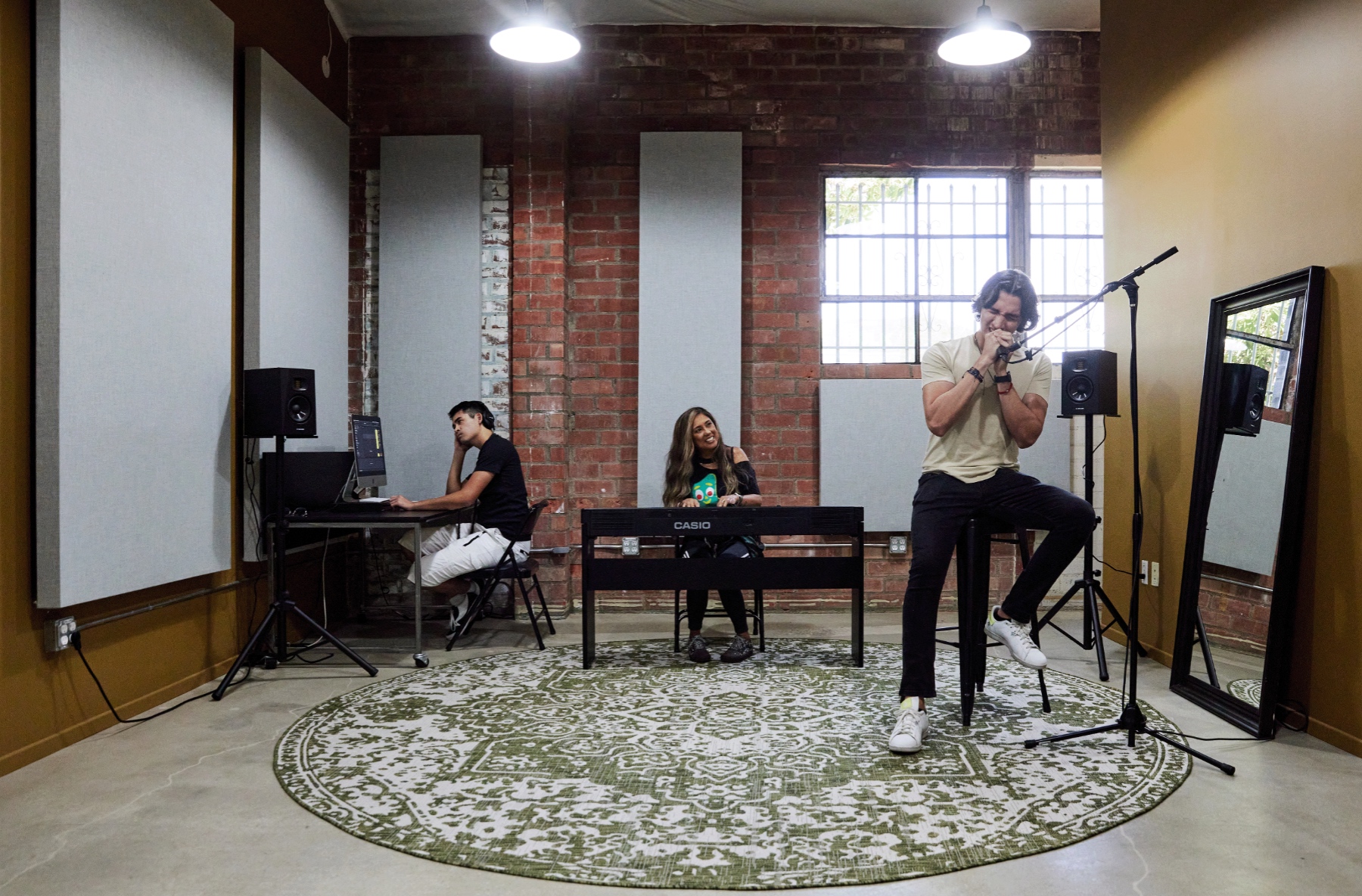 In Piano Keyboard Skills II, you'll go deeper with practical keyboard techniques and your overall musicianship. Get your musical ideas onto the piano keyboard by studying things like seventh chords, inversions, blues patterns, chord progressions, sight-reading, and transposition. Play from charts for popular songs before writing your own melodies and harmonies. Class meets for two hours per week for a period of 10 weeks, guided by a pro keyboard instructor in small groups. Once you've learned the keyboard skills developed by professional musicians, producers, and composers, your own music is sure to improve.
Join a global alumni community with the likes of Point Blank graduates Leona Lewis, Aluna Francis and Felix Jaehn. Get exclusive masterclasses from the likes of Mark de Clive-Lowe, Laura Escude (Jay Z), Daddy Kev (Low End Theory) and Jimmy Mac (Lorde). Our Admissions Advisor will support you through the enrollment process, so please call with any questions.
Space is limited to 16 students maximum, so enroll now to save your place!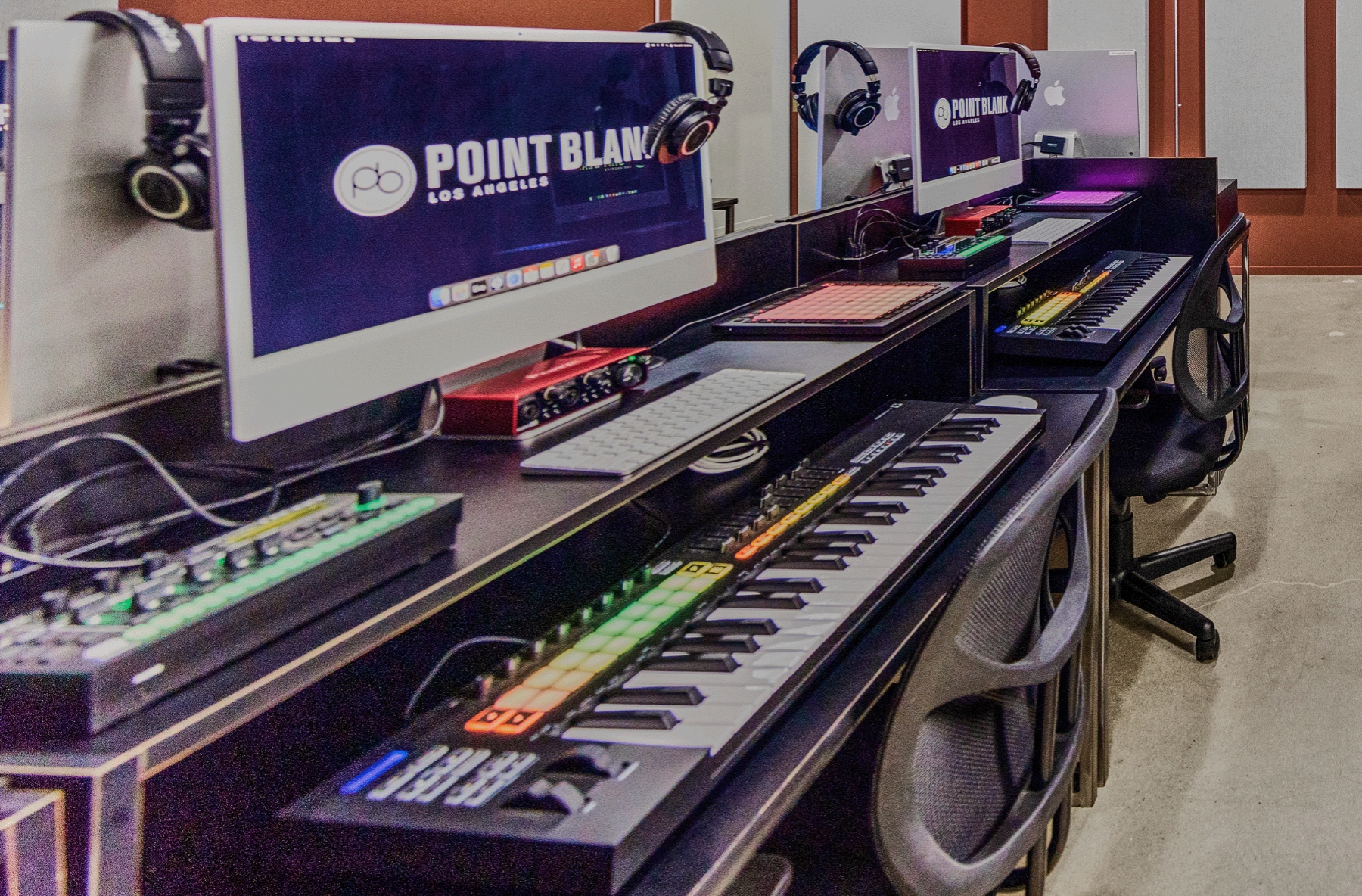 Point Blank is proud to offer partner discounts and exclusive features to students in our LA School. Call an Admissions Advisor now at (323) 594-8740 or contact us and take your keyboard skills to the next level.
Register to Access Free Courses, Plugins, Projects, Samples & More
When you register with Point Blank, you access an array of free sounds, plugins, online course samples and much more! Simply register below and visit our Free Stuff page to get your hands on a range of exclusive music-making tools and tutorials provided by the team. Fill your boots!