Point Blank Music School is proud to announce that construction is currently underway on its new building for degree students at Penn Street in London. This state-of-the-art facility will feature a sleek and modern design that is sure to impress all who enter its doors. With its contemporary look and feel, this building is designed to provide an inspiring and motivating environment for students to learn and grow.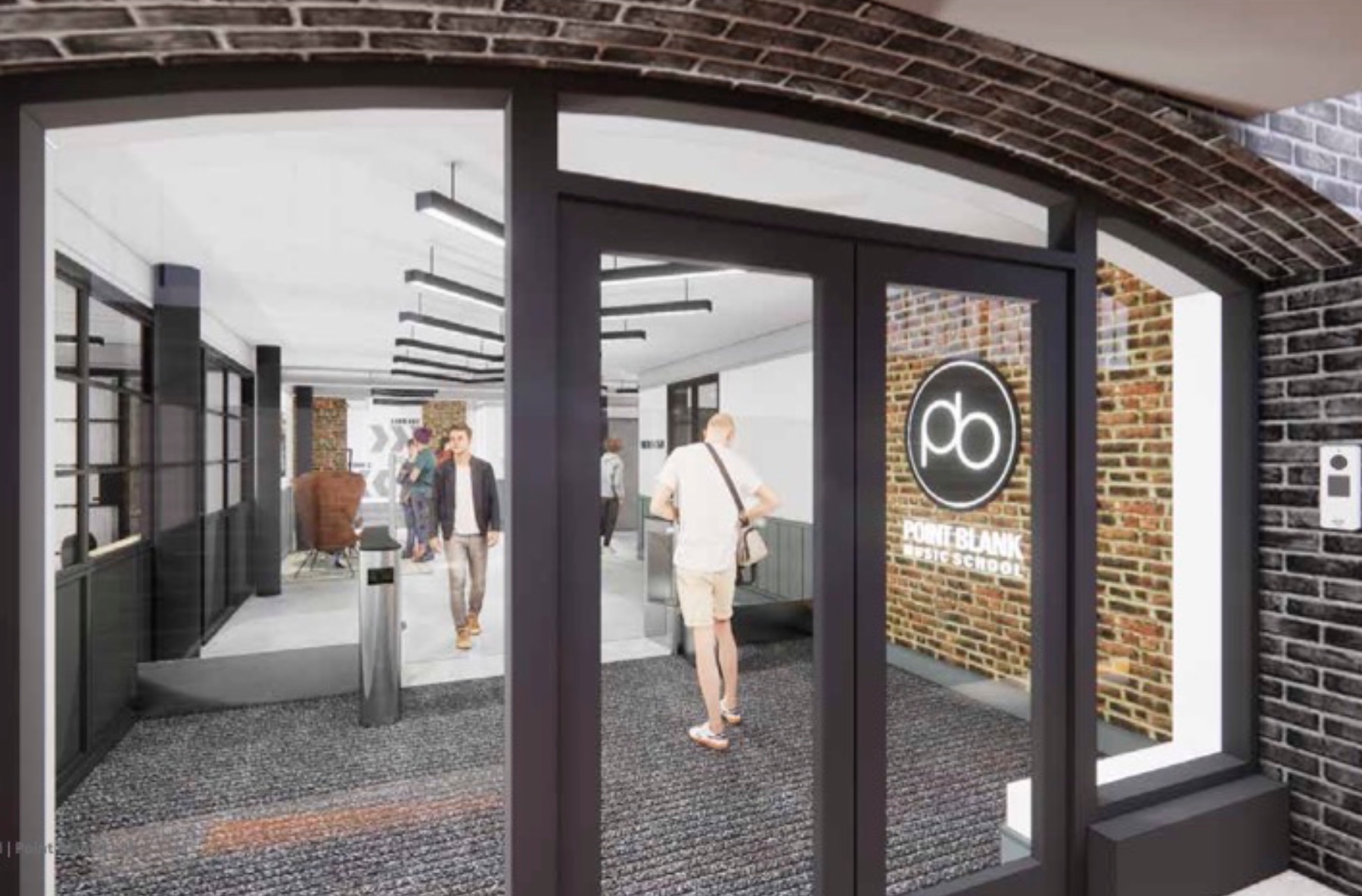 One of the standout features of this new building is the ample amount of space available to students. From the production studios to the large singing rooms with our vocal degree students in mind, there is no shortage of areas for students to hone their craft. The building has also been designed with an active lifestyle in mind, with bike storage areas provided to encourage students to explore the vibrant and energetic city of London in an eco-friendly way.
The slick DJ studio is to be equipped with industry-standard hardware from Pioneer DJ, providing students with the tools they need to develop their skills to a professional standard. From beat-matching to back-to-back mixing, students will learn to use equipment that is used by the biggest names in the music industry all as part of the Music Production and DJ Performance (3-year) degree we offer here at Point Blank.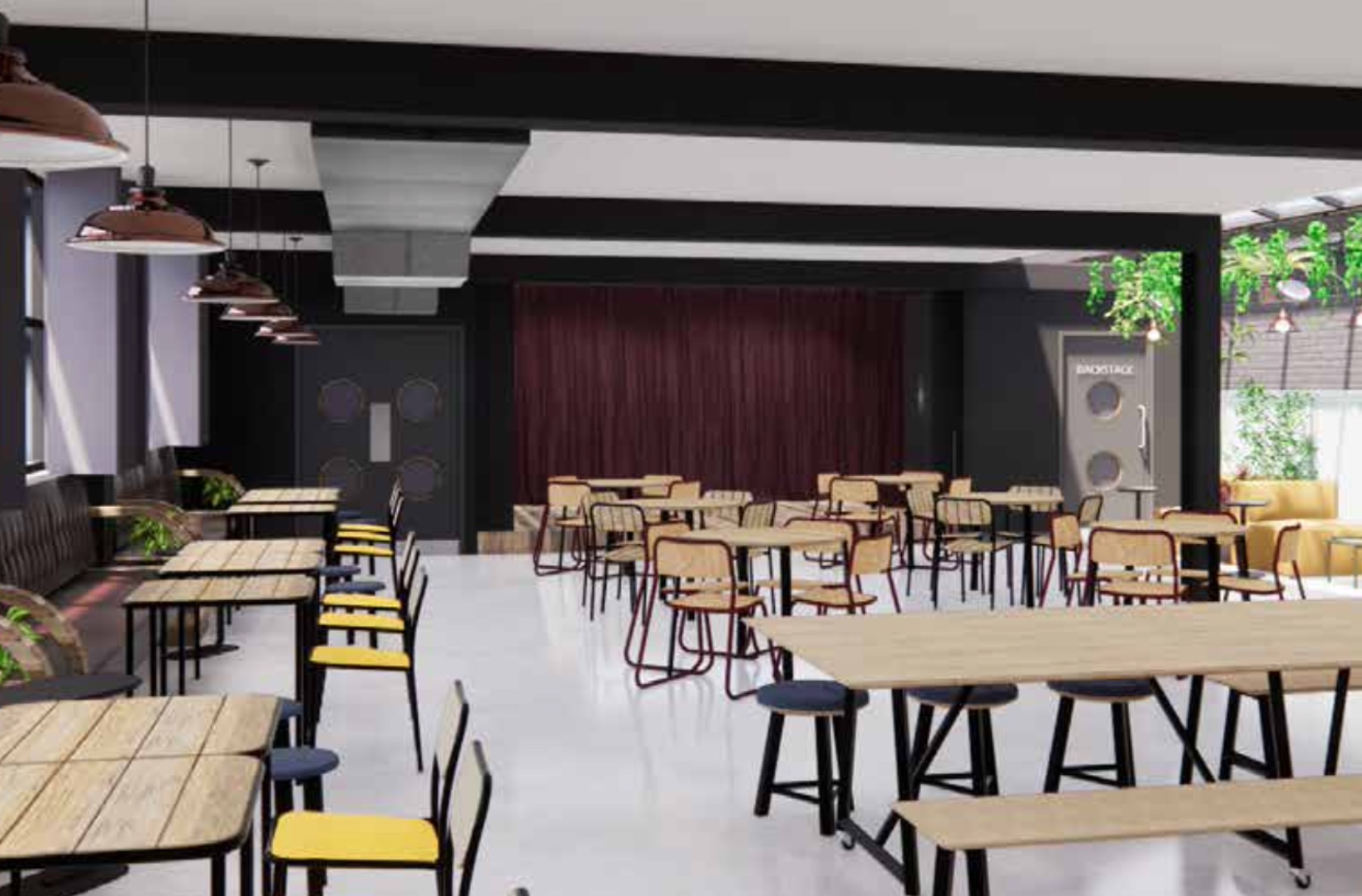 The student hub will make the perfect space for students to relax and recharge in between classes. With a bar and kitchenette available, students will be able to grab a snack or drink while catching up with their peers. The hub shall also include a live performance area with a stage, PA and lights perfect for intimate student performances or hosting our highly praised masterclasses. Recently, we've had the honour of hosting industry giants like Karen Harding, a platinum-selling artist and accomplished songwriter, as well as Sama' Abdulhadi, a renowned Palestinian DJ and electronic music producer, at our masterclasses as they discussed the remarkable contributions they've made to the industry. We're thrilled to continue hosting these events in our new building.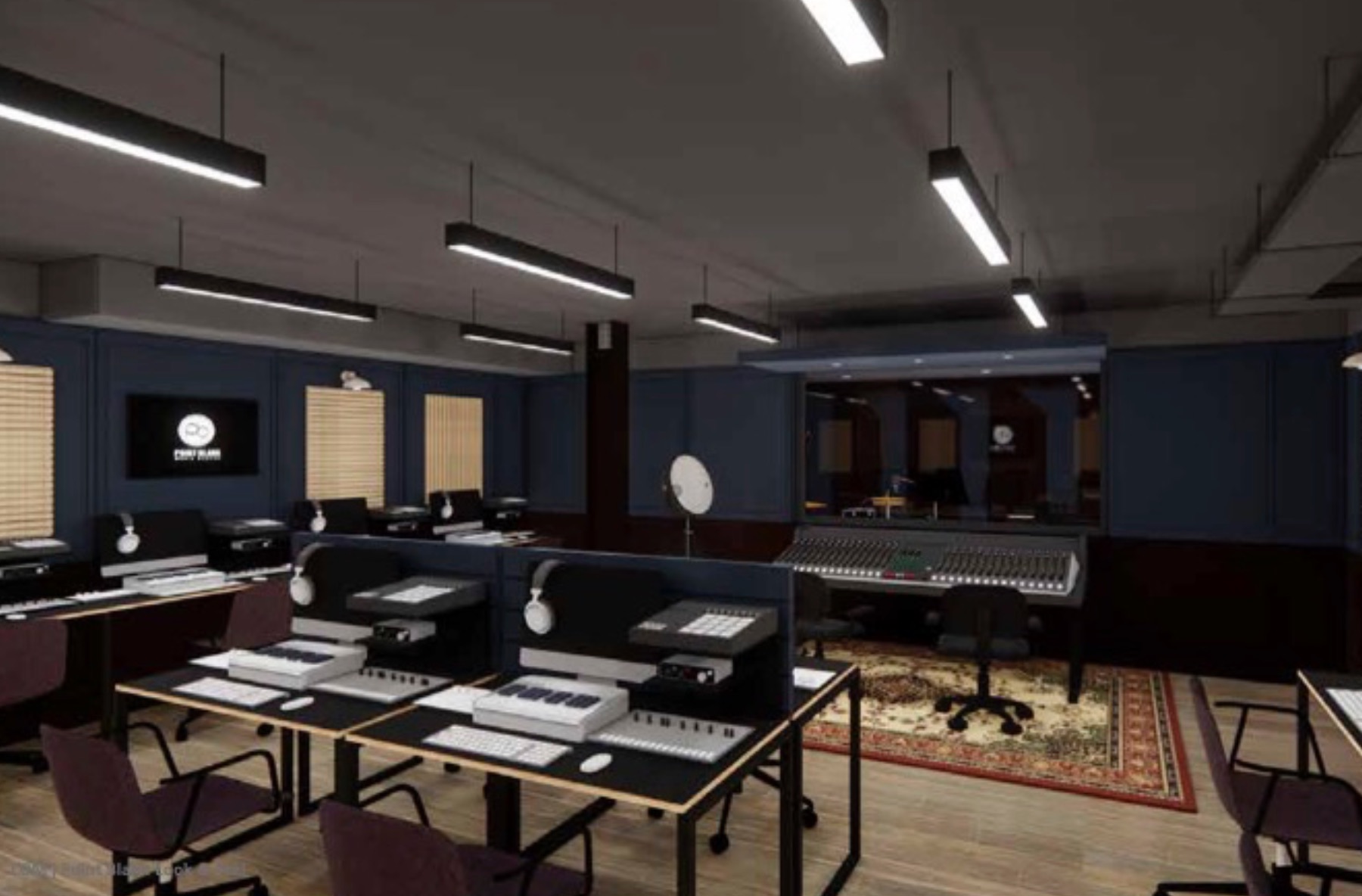 The sound engineering and production classrooms have been designed with a Dolby Atmos monitoring system, and SSL mixing consoles making them the perfect rooms for students to work in and for lecturers to teach course material. The rooms are ample and each is fitted with individual workspaces, allowing students to dive into essential modules on our music production degree courses like the sound design module, which facilitates an understanding of synthesis and sampling techniques through a practical exploration of modular software instruments. Beyond this, the space will feature eight personal recording studios and vocal booths for students to book whenever is convenient for them.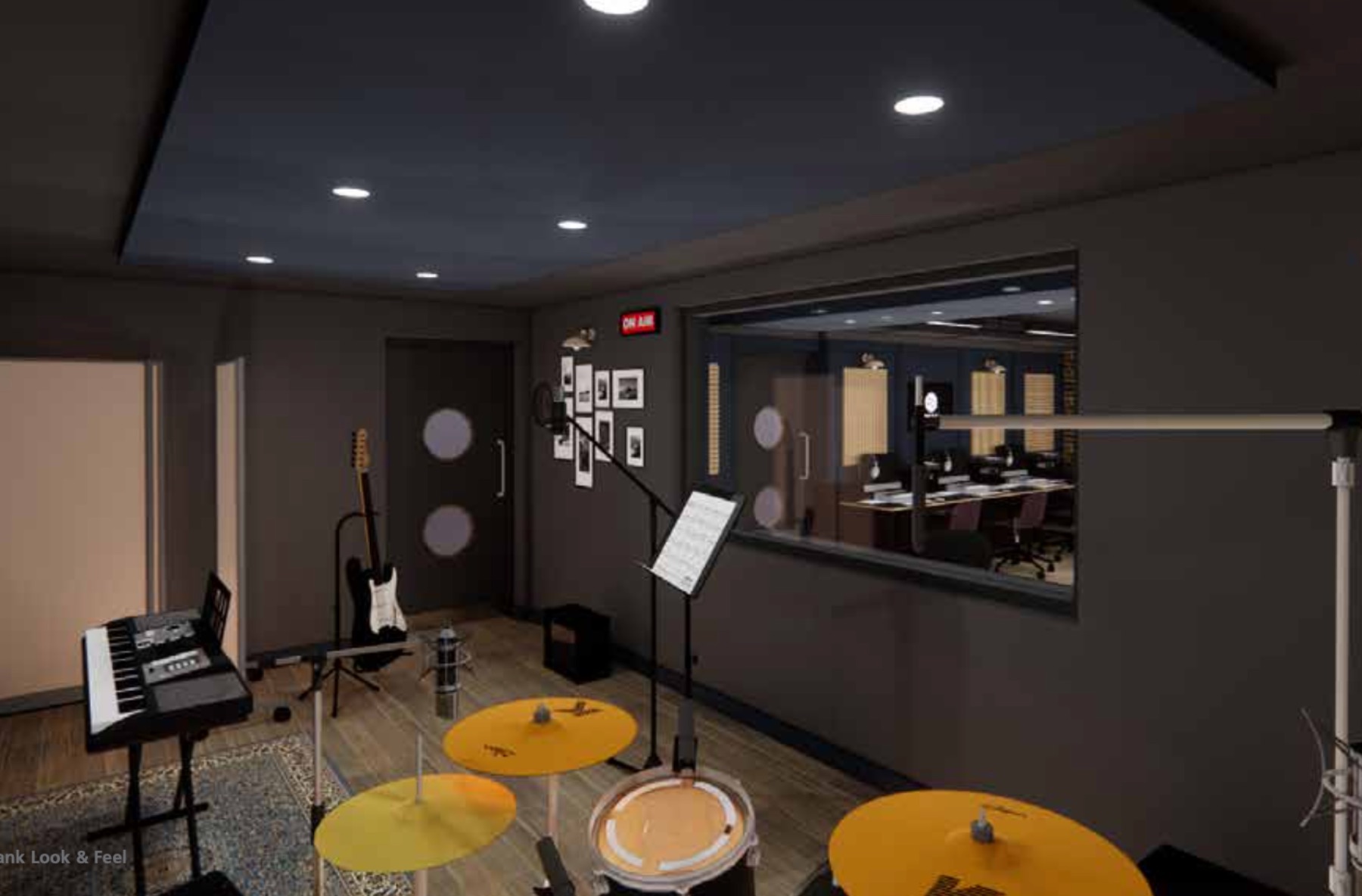 Finally, the large and spacious staff offices are designed to provide a special space for the dedicated Point Blank staff who keep the school running smoothly and effectively. Fitted with 5 breakout rooms and a large meeting room, this new area offers a highly interactive space for discussions, collaboration, and innovation. Whether it's planning future course material or organising a wide range of student events, our staff will have the perfect environment to work together and continue to push the boundaries of music education.
Overall, Point Blank Music School's new building is set to raise the bar for music education in London. As one of the leading music schools in the heart of London, we are committed to providing our students with the best possible learning experience, and this new building is a testament to that commitment.
If you're eager to be one of the first people to experience our new state-of-the-art building for yourself, we invite you to explore our degree courses like Music Production & Sound Engineering or Music Industry Management. As a student, you'll be among the first to see our exciting new facilities when they open, have access to cutting-edge equipment, and get taught by expert instructors with real-world industry experience. Enrol today in London and LA or Online.
Register to Access Free Courses, Plugins, Projects, Samples & More
When you register with Point Blank, you access an array of free sounds, plugins, online course samples and much more! Simply register below and visit our Free Stuff page to get your hands on a range of exclusive music-making tools and tutorials provided by the team. Fill your boots!