We're back with the latest edition of our mix series for Pioneer DJ Radio – our longest running guest radio slot to date. Pioneer DJ Radio is home to some incredible artists like Slam, Sante, Eats Everything and more and continues to push a diverse spectrum of sounds. This fantastic opportunity is open to Point Blank students only – if you're a PB student or graduate and think your mixes belong with this illustrious company, send them to oliver@pointblankmusicschool.com (more details on entry below).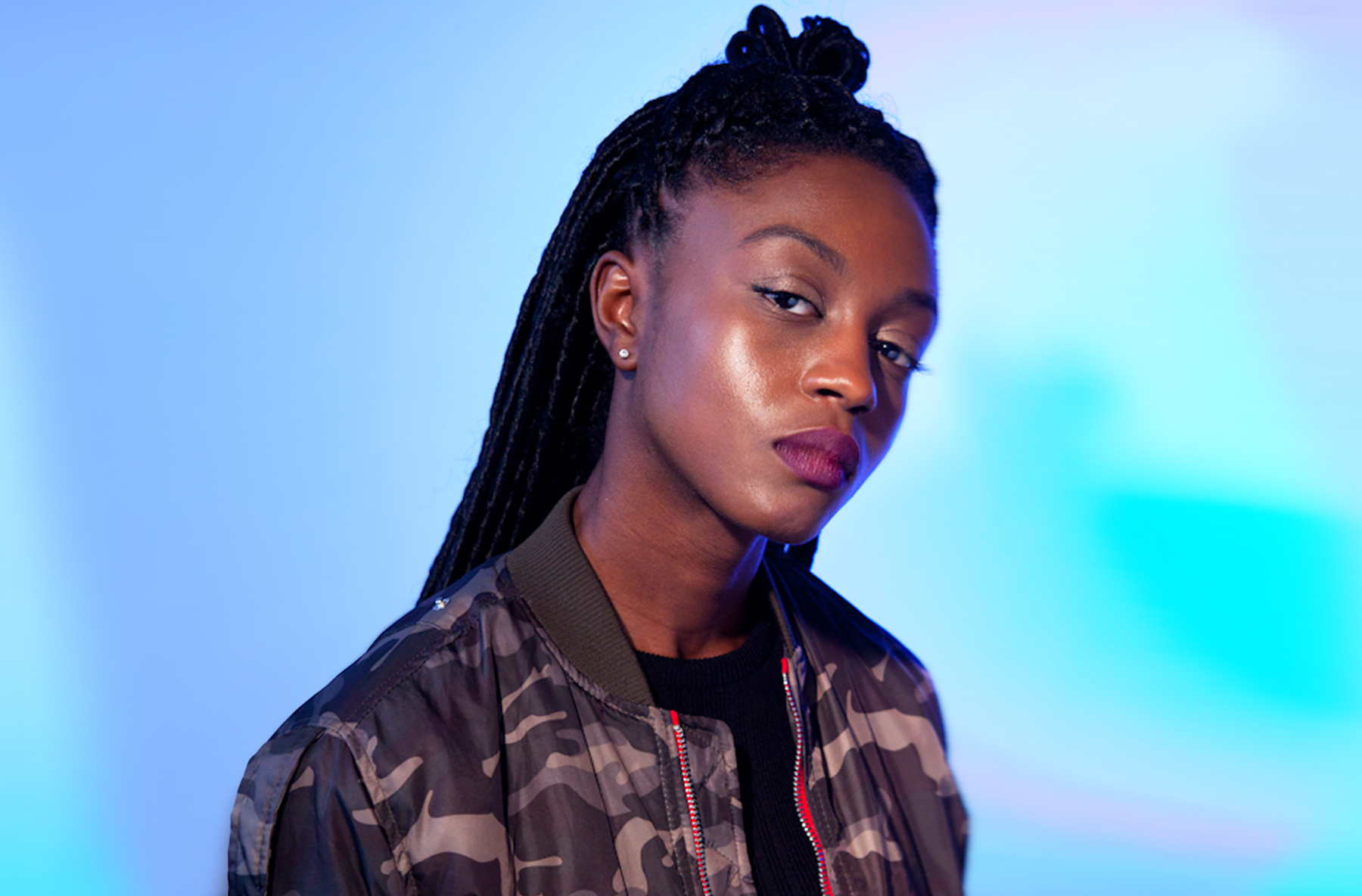 Tailor Jae is a DJ full of surprises and you can expect bass-heavy selections, quick transitions and great technicality during her sets. Having dominated the mix at venues such as The Nest, Lab 11, Redbull Music Academy, Village Underground and beating 2000 plus DJ's to be crowned Mixmag and Coors Light DJ Quest Winner 2017, she continues to make waves with her non-conformist sets. The East-Londoner recently shared the stage with the likes of Peggy Gou, Artwork, Jaguar Skills, MJ Cole, Swindle & Bryan Gee to name a few and played a set in the infamous Mixmag lab. Tailor has had guest appearances on Rinse FM, Reprezent, BBC AZN, Foundation FM and is no doubt a DJ with a bright future.
Follow Tailor Jae on Facebook / Twitter / Soundcloud / Instagram

Last year, Tailor Jae was crowned the winner of our scholarship programme, in partnership with RA, and was awarded a year-long Music Production & DJ Diploma course. This week, we caught up with the flourishing DJ to discuss her Pioneer Radio DJ mix, her time spent studying with us and what's on the horizon.
How did you approach putting the mix together?
I had a few different ideas that I tried and tested but wasn't quite sure what direction to go in as I play many different styles of music. In the end, I had a play around and after many different recordings (maybe too many haha, I'm indecisive) I settled on going for a style that I'm not necessarily known for playing because I like to challenge the perception of what my audience expects from me and also because I found a lot of tracks on my laptop that I hadn't actually played – so, I thought I'd put them to use. the mix contains some throwback 2step and speed garage which is nice, I enjoyed making it so I hope people will hear that through listening to the mix.
How has your time been studying at Point Blank?
Amazing, I can't put into words how blessed I feel to be studying there. The tutors are so knowledgeable and just so down to earth. You can speak to them about any and everything. I've also met so many amazing students and just straight up talented people. Sometimes I pinch myself because it doesn't feel real. When I started djing, I had no plan of it going this far, so getting to this point and then being able to attend one of the most prestigious music schools just makes me so happy. I have learned so much in such a short space of time and can't wait to get stuck into the rest of the modules.
What would you say has been a highlight of the course? Were there any things in particular that stood out to you?
Understanding Ableton finally. It's a mind-boggling DAW but my tutors broke it down so now I'm comfortable using it, I'm not quite a producer yet but have the tools to get there. Again the thing that stood out for me was the knowledge possessed by my tutors, you can tell they live and breath what they do. I love that and hope one day to pass on my knowledge to help others the way they've helped me. The facilities are amazing too, so many different pieces of gear to play around with.
Do you have any exciting gigs or projects in the pipeline? What's the plan for when you graduate?
I have the first gig where I'm headlining with my name on the flyer. That's exciting, it will be at Box Park, Shoreditch and everyone is invited. You can find out more information about the event here.
The main thing for me now is to continue to work on my production skills. That's my key focus so one day you may hear a tune from me, who knows. I don't have a plan as such, I just want to take what I've learned and put it into action, so playing bigger gigs in the UK and beyond, extending my production knowledge, collaborating and possibly throwing my own raves, keep an eye out.
Want your mixes heard by the world? Or are you a beginner wanting to learn? Our DJ courses can help you either way. Or if making tracks and live performance is your thing, have a look at our BA (Hons) Music Production & Sound Engineering Degree, which includes comprehensive instruction in both. If you want to see the state-of-the-art facilities yourself, book a tour by contacting a course advisor or give us a call on +44 207 729 4884. if you're studying with us and want your DJ mix played on Point Blank's slot on Pioneer DJ Radio, send your mixes to oliver@pointblankmusicschool.com, along with 'Pioneer DJ Radio' in the subject, an up-to-date artist bio, hi-res artist image and any relevant social links.
Register to Access Free Courses, Plugins, Projects, Samples & More
If you register with Point Blank, you can access an array of free sounds, plugins, online course samples and much more! Simply register below and visit our Free Stuff page to get your hands on a range of exclusive music-making tools and tutorials provided by the team. Fill your boots!