We are excited to announce that we have partnered with the industry-leading speaker manufacturer, ADAM Audio. This new partnership makes Point Blank one of only three schools in the country to form this exclusive relationship. The new partnership with ADAM Audio adds to our existing roster of industry connections with the likes of Native Instruments, Pioneer DJ and more and will see students of Point Blank Music School reaping the benefits of 35% off tech, workshops with ADAM Audio representatives and more. If you'd like to learn how to produce music in our Native Instruments-sponsored music studio or learn to mix like a pro on the latest and greatest in DJ tech, we can help. We offer courses in Music Production & Sound Engineering, DJing and much more.
How to Get Your Student Discount:
Request discount code from support@pointblankmusicschool.com
Click 'enter using password' on the top right-hand corner
Type in the password adamgoesecommerce
Add what you want to buy to your shopping basket
At checkout add the discount code provided by Daniel from our Student Services team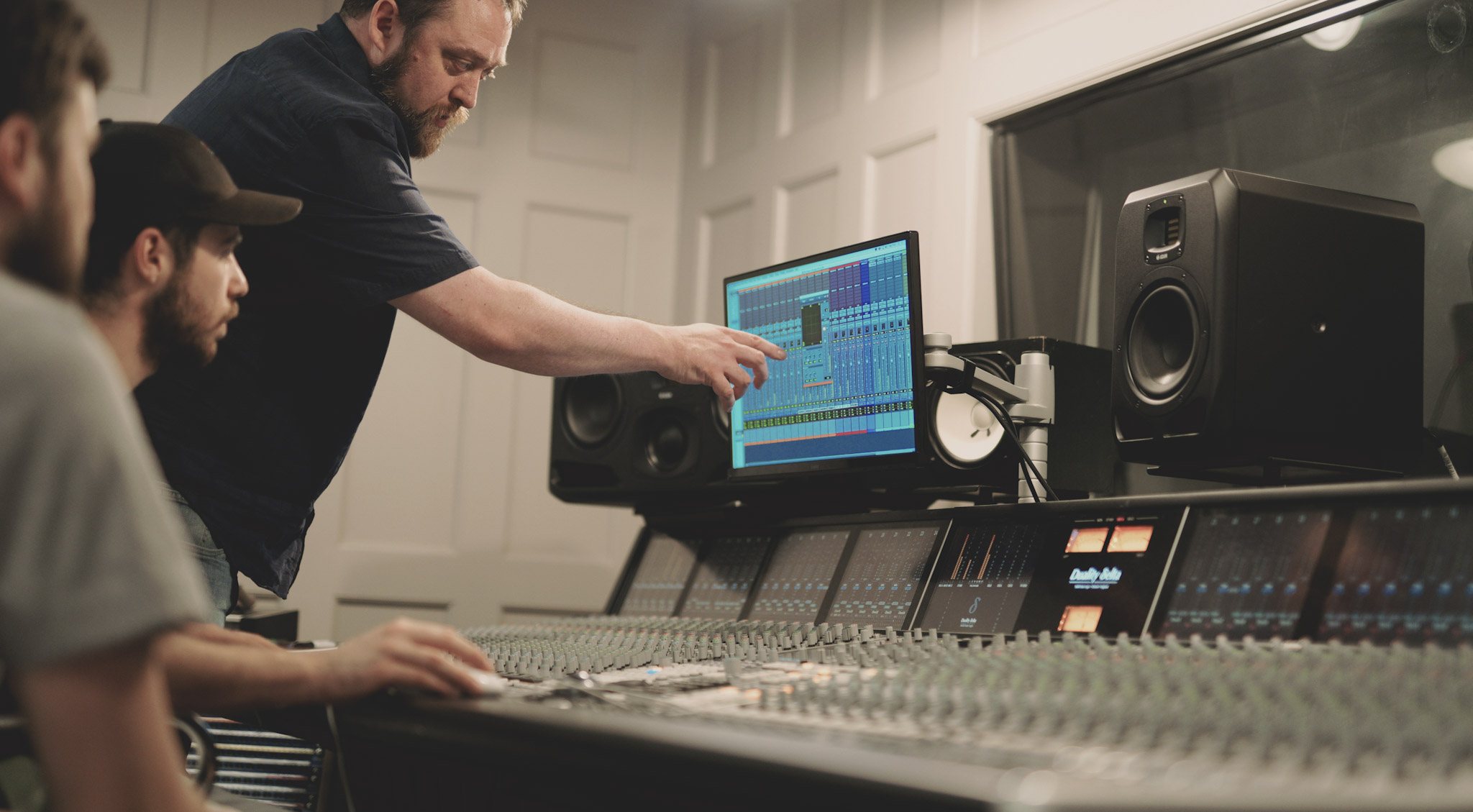 Point Blank Studio 1 Equipped with ADAM Audio Speakers
Hailing from Berlin, Germany, ADAM Audio are championed in the music industry for their impeccable build and sound quality. They've been creating high-quality speakers since 1999, drawing inspiration from the invention of the Air Motion Transformer by Oskar Heil in the 1960s. Their fusion of modern materials help forge the innovative design features of their speakers – and that's one of the reasons they appear in the likes of the Synchron Stage Vienna, Resonant Arts Studios and more.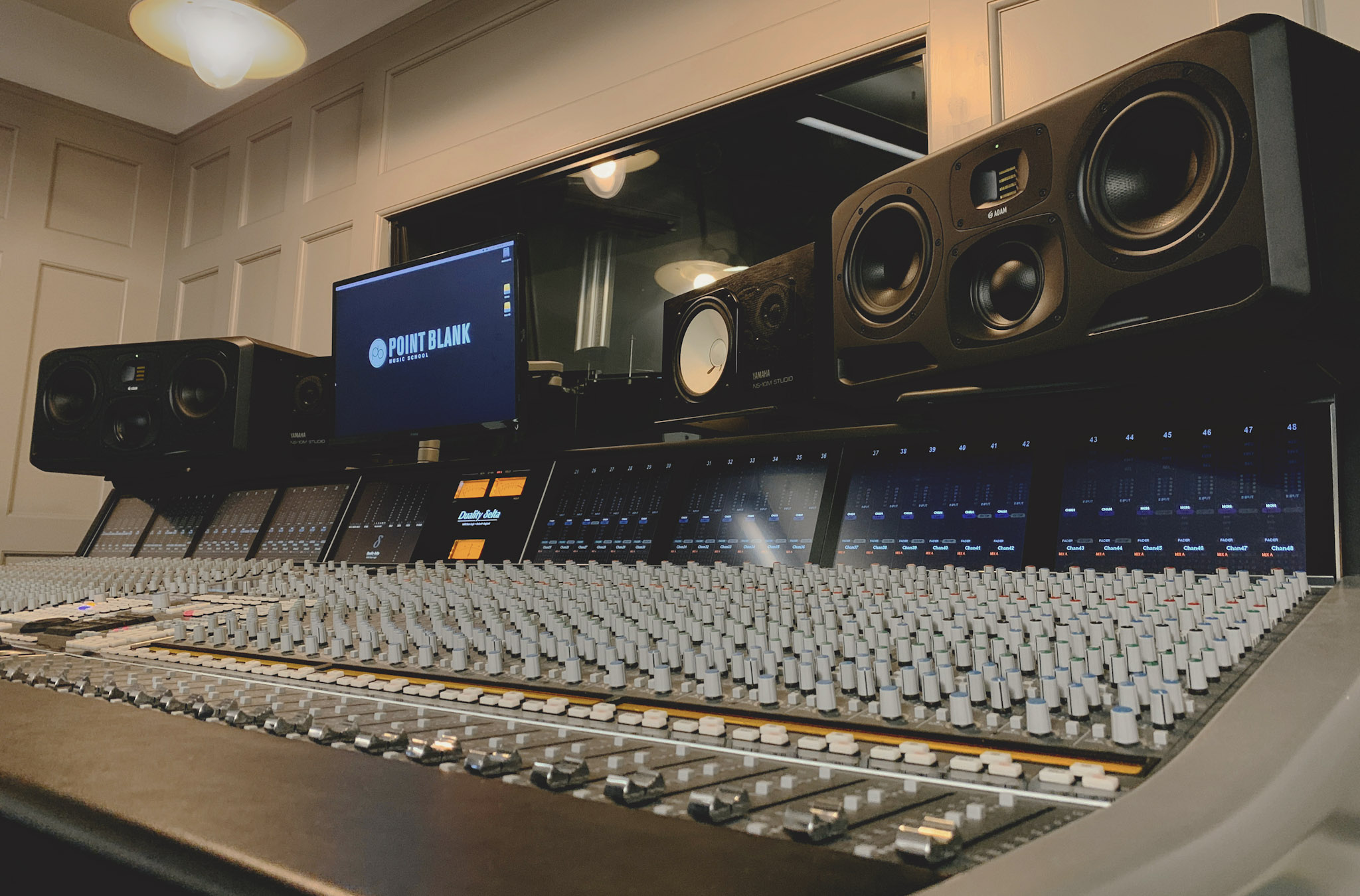 Point Blank Studio 1 Equipped with ADAM Audio Speakers
At Point Blank Music School, we like to ensure we provide our students with the most cutting-edge studio tech to maximise their skills. That's why we recently added ADAM Audio's powerful S3H Midfield Monitors, along with S2V monitors, to our state-of-the-art studio on Orsman Road, London. The S3Hs comfortably sit atop our SSL console and offer a punchy yet crystal clear sound, with little need for additional subwoofers. The S2V's ability for outputting highly accurate frequencies is perfect for helping our students pinpoint subtle details during the production process when working on tracks.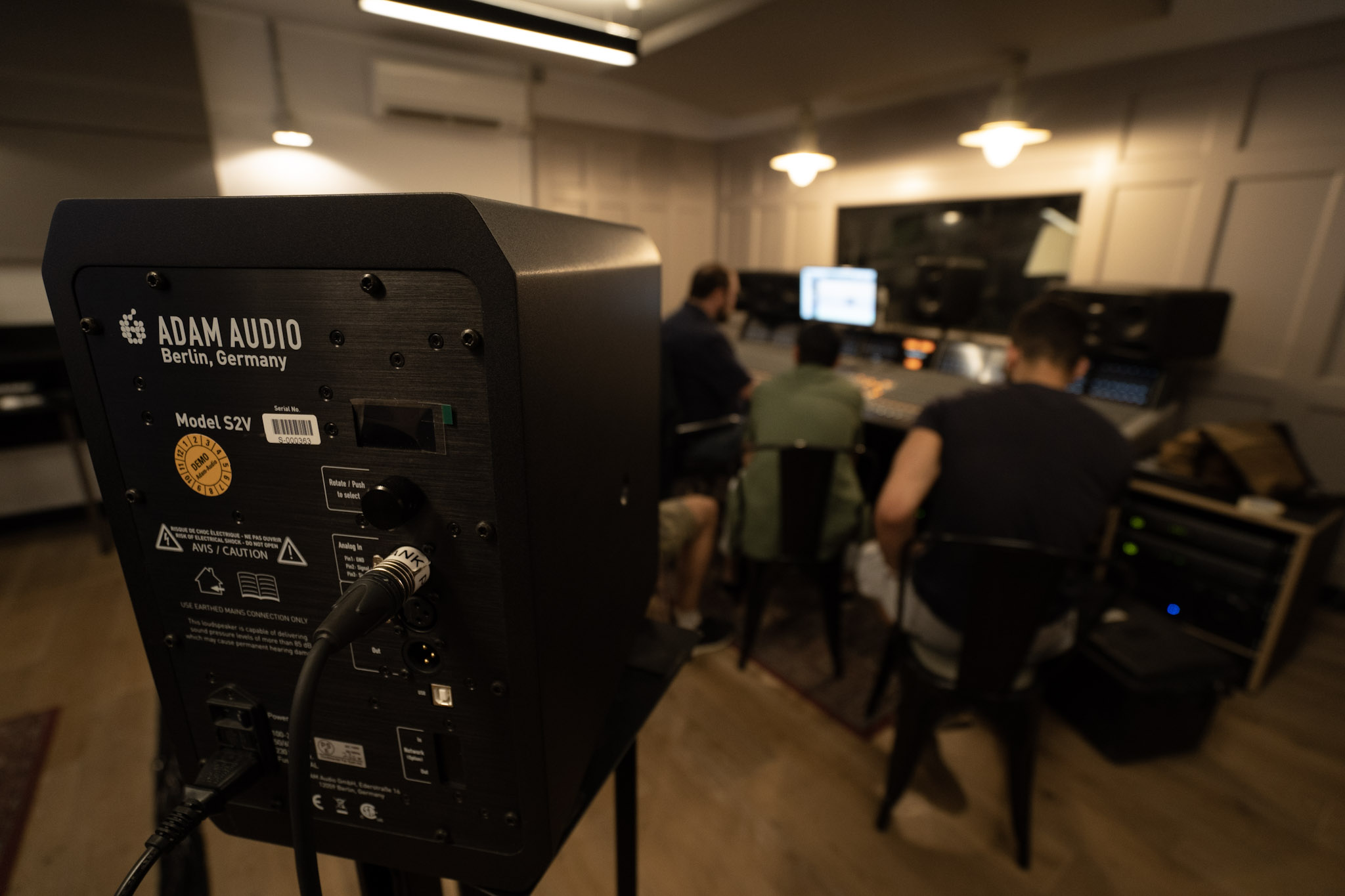 Point Blank Studio 1 Equipped with ADAM Audio Speakers
ADAM Audio is a welcomed partner to Point Blank as an institution and studio space. So, if you'd like to test out your tracks on these exceptional speakers, be sure to check out our range of London courses. In addition to all of this, we have an exciting announcement coming soon in regards to our Point Blank and ADAM Audio partnership – so keep an eye on our socials for more.
Register to Access Free Courses, Plugins, Projects, Samples & More
When you register with Point Blank, you access an array of free sounds, plugins, online course samples, access to our social network Plugged In and much more! Simply register below and visit our Free Stuff page to get your hands on a range of exclusive music-making tools and tutorials provided by the team. Fill your boots!