On 10th May, Point Blank will be continuing our fortnightly Point Blank Open Mic Nights at The Stag's Head pub opposite our Orsman Road studios. If you would like to perform all you need to do is turn up – the pub has a back-line setup and there will be a sound engineer present at the event to ensure you're sounding your best! This is a great opportunity to showcase the skills you have learnt with us, or for production students to network with some artists to potentially collaborate with. This is an open event and as such anyone is welcome to come down whether a student at Point Blank or not, so why not bring your friends and family down for a night of live music! You can click attending and share the event here. Food is available at the pub so there is no need to worry if you're coming straight from work or college.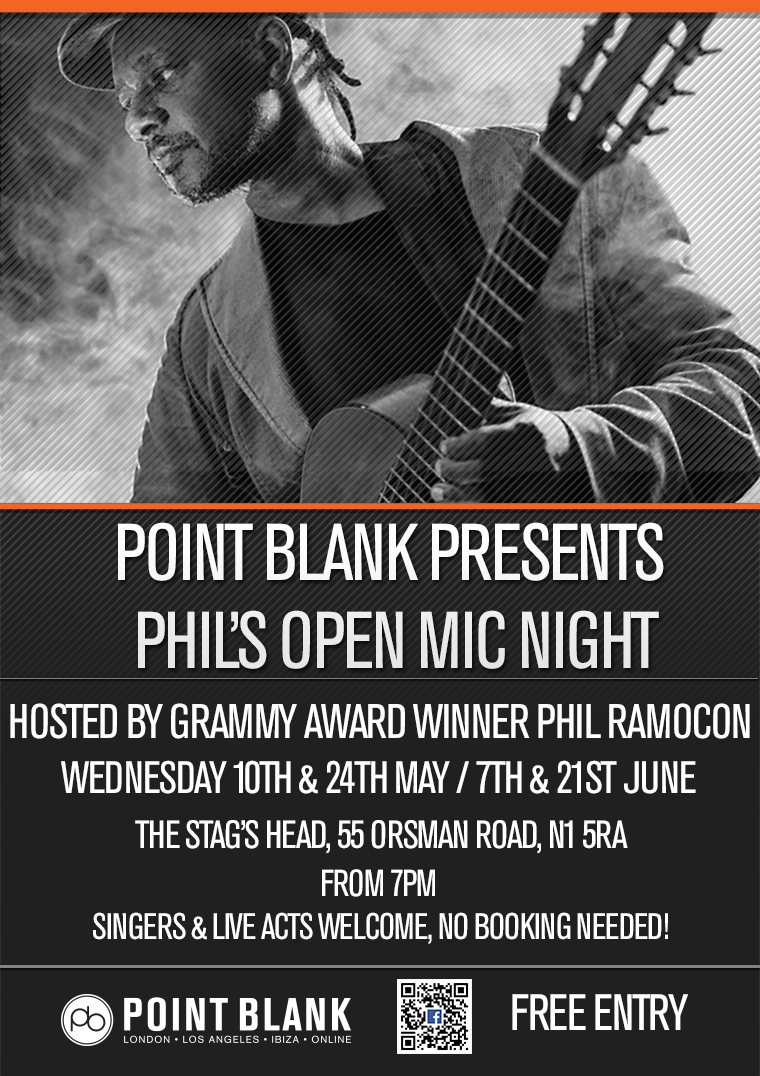 Our host for the evening will be PB instructor and open mic night organiser Phil Ramocon, an Ivor Novello Award and a Grammy Award winning singer-songwriter who's worked with a range of high profile artists from Jamelia right through to reggae legends Bob Marley and Jimmy Cliff. He co-wrote 'Buffalo Stance' with Neneh Cherry for which he won an Ivor Novello award and a Grammy. 'Buffalo Stance' has also recently been featured in Grand Theft Auto. Phil is involved in both remix and production work and is a hugely experienced instructor, ready to teach you all the skills you need to become an accomplished singer and songwriter. Don't forget to check out our singing and songwriting courses.
The Stag's Head, our location, is a Grade II listed, Neo-Georgian pub designed by famous inter-war architect A E Sewell for Truman's Brewery. Having stood at 55 Orsman Road since 1856, the pub would have originally had strong links to the nearby Grand Union Canal, with its clientele mainly being workers from the local factories and wharves. Sewell reconstructed the pub in 1936 and since then it has remained largely unchanged, retaining the original bar backs, counters, panelling, fireplaces, mirrors and tilework. This pub is a true, original fixture of Orsman Road situated almost directly opposite our studios. This and the intimate space set up for live music makes it the perfect place for us to host this event. See you there!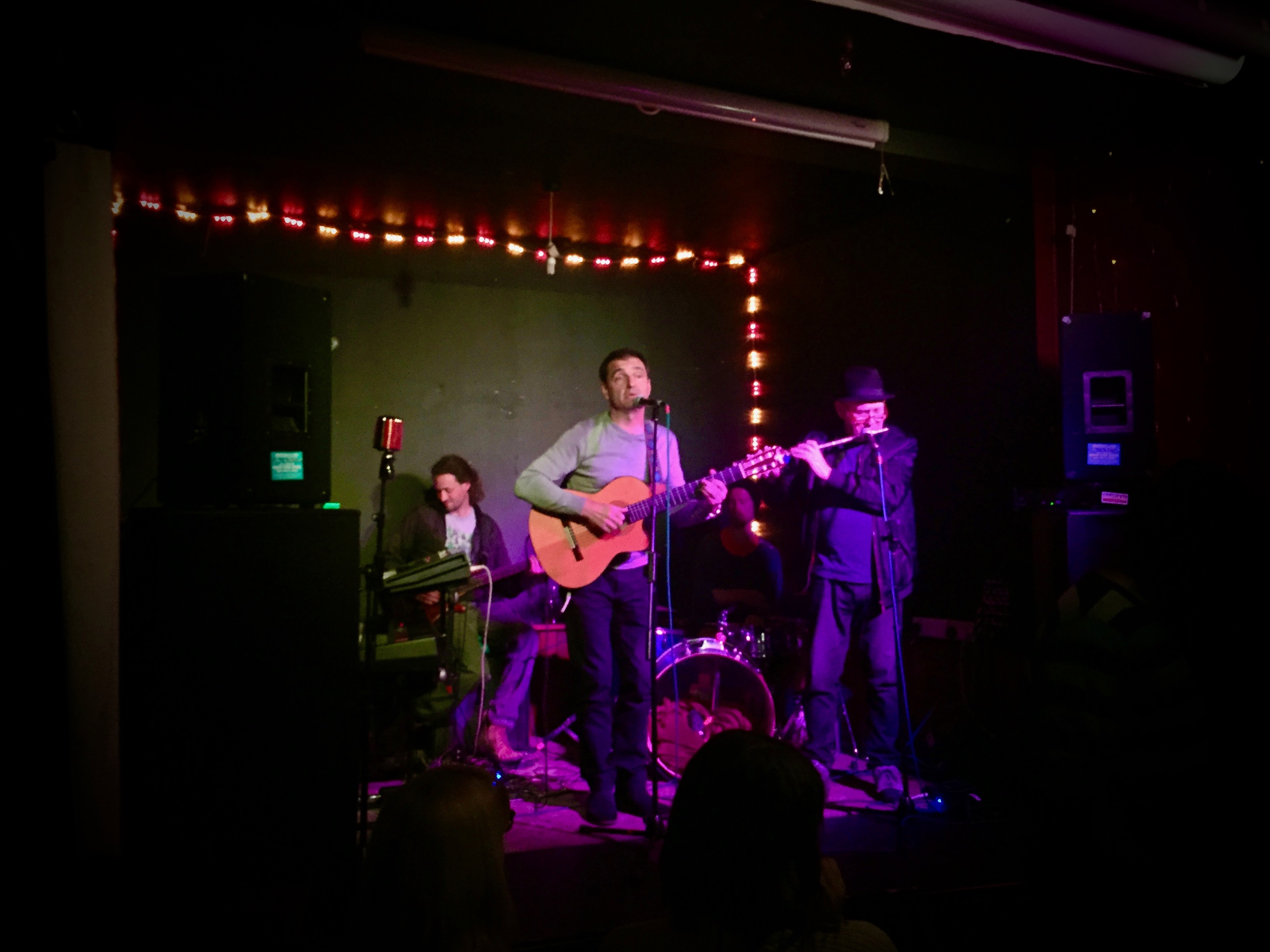 Leona Lewis, Aluna Francis and Izzy Bizu are just a few of the former Point Blank students who have gone on to achieve global success and industry recognition. If you think you have what it takes to join their ranks, why not take a look at our singing and songwriting courses. You can find out more by heading to the course page or contacting a course advisor. You can also give us a call on 0207 729 4884. If you're calling from outside of the UK, call +44 20 7729 4884, and if you're in the USA call 323 282 7660.
Register to Access Free Courses, Plugins, Projects, Samples & More
When you register with Point Blank, you access an array of free sounds, plugins, online course samples, access to our social network Plugged In and much more! Simply register below and visit our Free Stuff page to get your hands on a range of exclusive music-making tools and tutorials provided by the team. Fill your boots!