Introduction from Point Blank's Mission Statement:
Point Blank's mission is to prepare students from diverse backgrounds for a successful career in the music industry by providing access to: 
A diverse, global community and student experience unmatched in creativity and innovation
The latest state-of-the-art equipment
Teaching excellence via highly trained lecturers with a wealth of industry experience and Point Blank's network of contacts and partnerships
We are proud that fairness is at the forefront of our Mission Statement. Our overarching purpose is to help aspiring musicians from all backgrounds make great music. That's why at Point Blank, we champion Equality, Diversity and Inclusion (EDI) within our student body, staff teams and within the industry, supporting creatives from all walks of life.
We're striving to do our best to ensure that anyone who wants a career in music can pursue their dream and we remain pro-actively vigilant against all forms of inequality, injustice,  discrimination and racism. Unfortunately, there is a lot of it about in the wider world and it is our intention to provide a safe haven for people from all backgrounds at Point Blank and also to educate each other and our students so we can all recognise ignorance, bias and misinformation when we see it and call it out for what it is.
To help combat these issues, we have been reflecting on ways we can enhance the Point Blank experience thereby ensuring we do everything we can to provide access to the best music education globally without barriers, without fear and without restrictions.
Recently, our in-house A&R Director and Student Mentor, Kwame Kwaten, led a compelling discussion about the industry and the challenges it faces in relation to inclusivity and diversity. This event was part of a conscious effort to contribute to the discussions around the Black Lives Matter movement, eliciting open and honest discourse amongst our staff and students.  Kwame's pivotal role in the British music industry has seen him publish a widely respected article on racism and diversity in Music Week which you can read here.
Kwame has recently been made a trustee of The BRIT Trust which highlights not only his credibility as a spokesperson for music and diversity but the necessary steps being taken in this area by the music industry.
Point Blank is proud to have taken part in Black Out Tuesday, started by members of the music industry following the murder of George Floyd in the US to protest against police racism against Black people, as well as the media boycott of Twitter and Facebook following the anti-Semitic posts of British artist Wiley, who was left unchecked until action was taken and pressure on the tech giants forced them to ban Wiley's accounts. Point Blank stands against all forms of bias, prejudice, ignorance and racism.
We have provided all staff with EDI training and have plans to widen our reach to students, future students, the Music Industry and the public through a series of EDI related events, content and campaigns, working alongside our local communities and industry partners.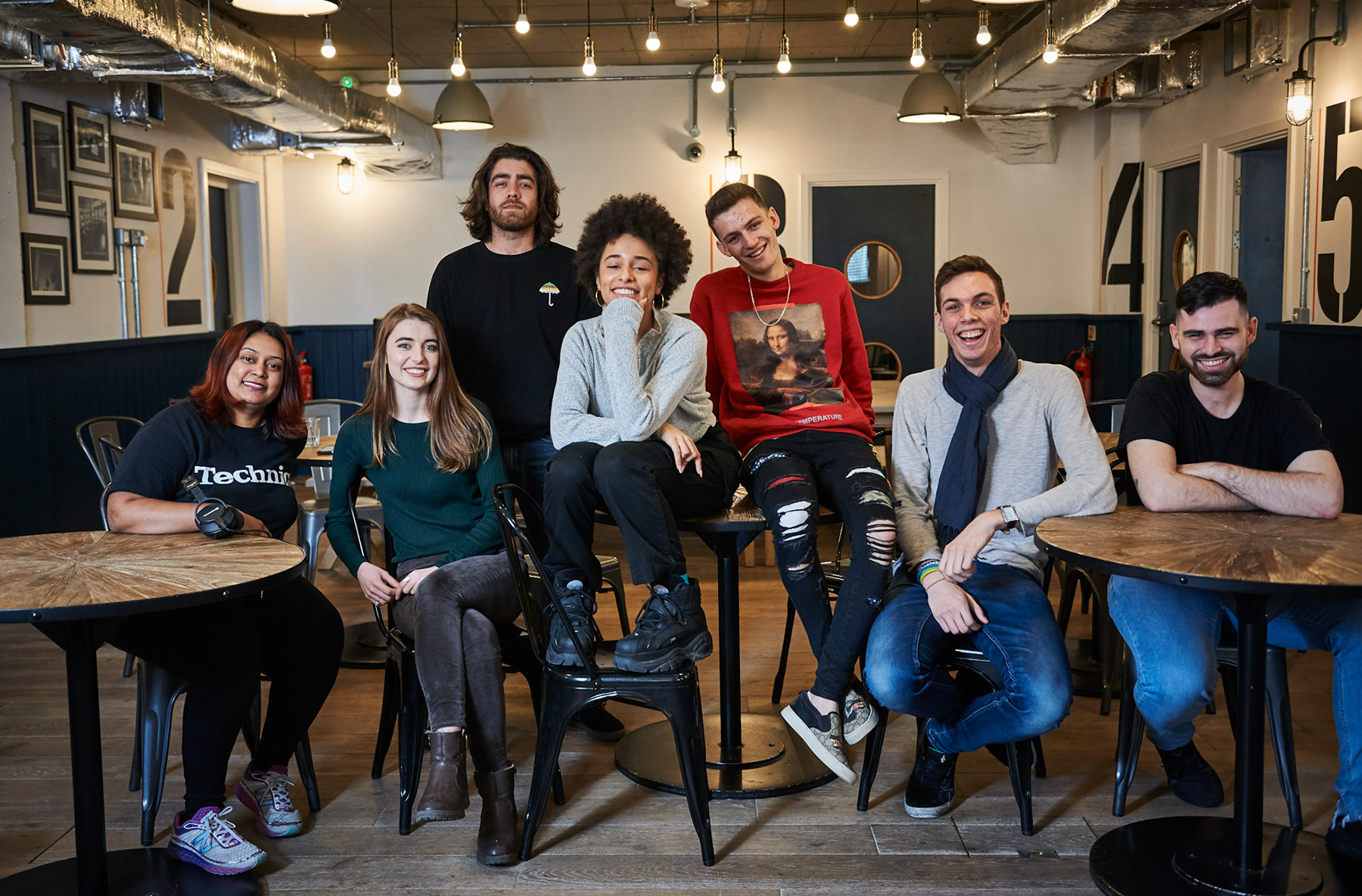 OUTREACH
Point Blank has a proud history of producing tutorial videos and masterclasses which are publicly available and free through our YouTube channel. These tutorials, live streams and masterclasses often cover course content from Point Blank's specialist music curriculum and are a fantastic way of spreading our knowledge to people who are unable to enrol on a Point Blank programme or course.
Alongside our higher education provision, we also run a variety of shorter Weekend and Summer School courses which are designed as a concise taster of the accredited courses at Point Blank.
Point Blank has also engaged historically with local charities, schools and youth organisations. Our initiative in local schools has included arranging a programme of free masterclasses hosted at our London campus e.g. we welcomed a diverse range of students from BSix and Big Creative Education in Hackney. We were pleased to enrol over 50 students from our local community in these sessions. These students will be able to consider studying a degree with Point Blank now we are in the Approved (Fee Cap) category on the higher education register in the UK. This means that students can access full funding to take our HE courses.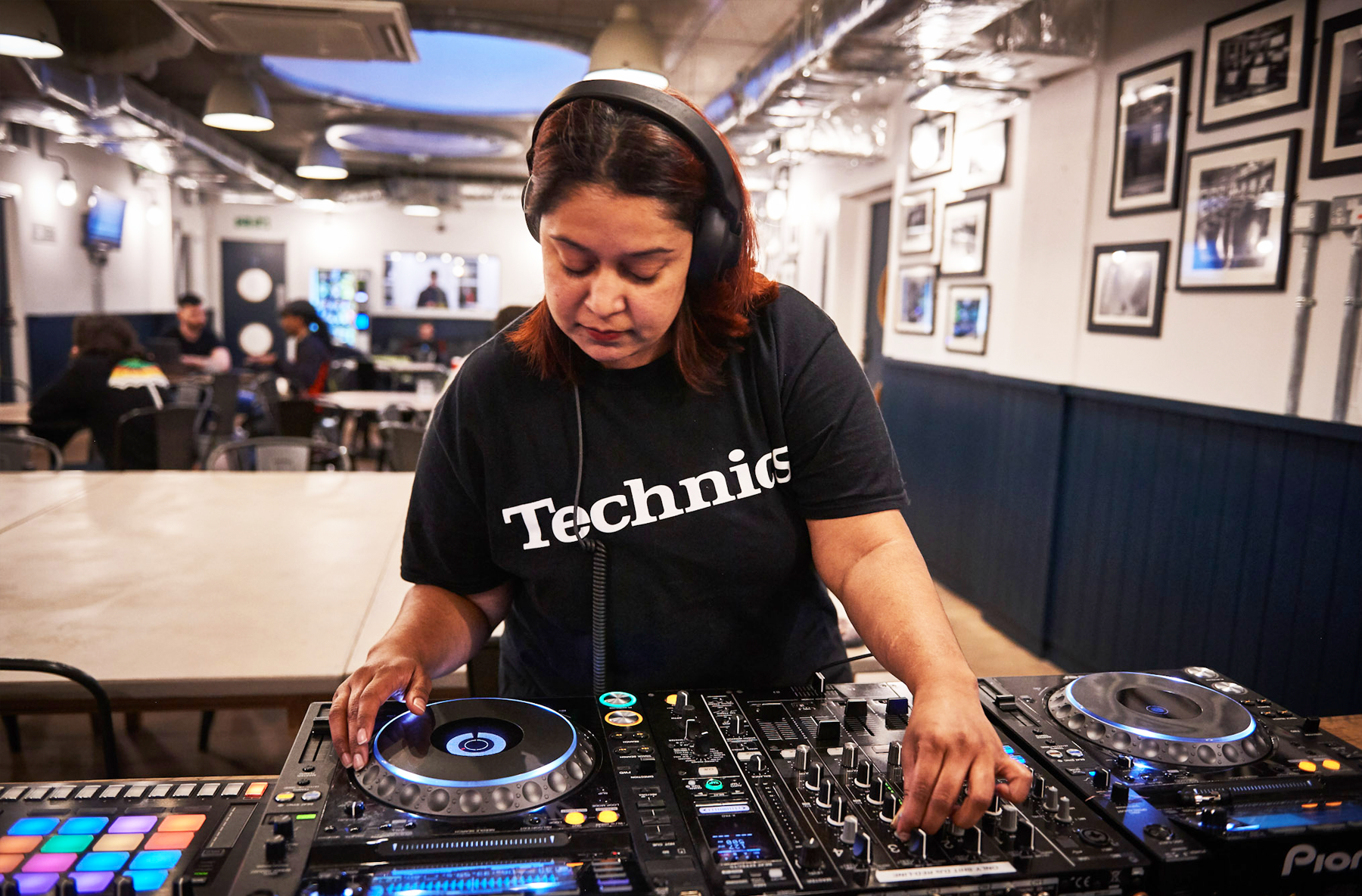 ACCESSIBILITY
Point Blank is committed to making music education accessible to people of all backgrounds and encouraging social mobility. Since we are in the Approved (Fee Cap) category on the higher education register, students can access full funding for our HE courses. We are also delighted to offer a wide range of scholarships, bursaries, funds and grants to support this commitment and develop talent regardless of need. For students who are not able to meet our specific entry requirements to take an HE course with us, we have written the Foundation Year, an access to HE programme which leads directly on to our suite of degree and HE programmes. This ensures everyone has a fair chance at taking an HE course with us and has proved very popular.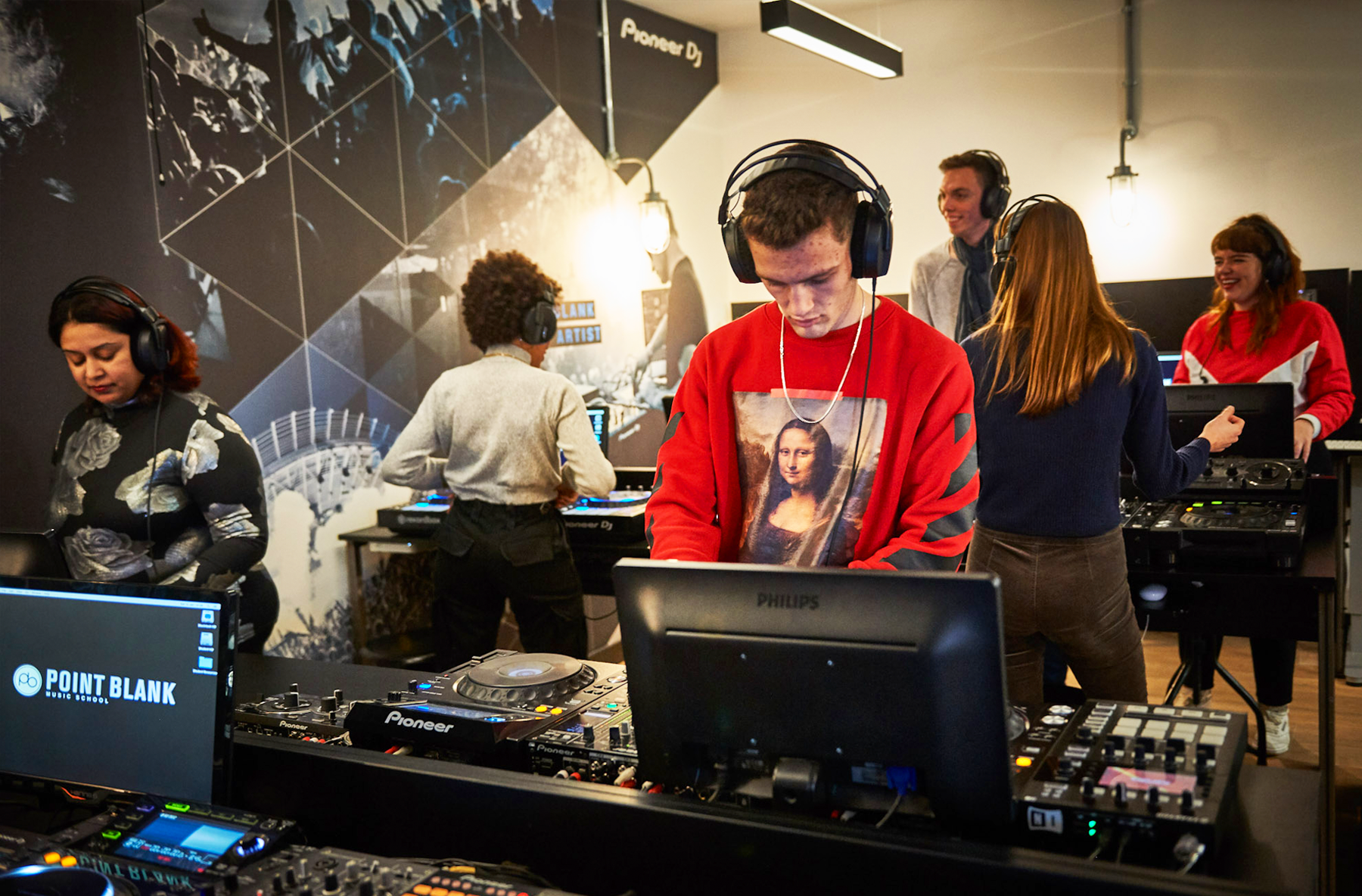 WIDENING PARTICIPATION & ACCESS ACTIVITY
Our entry guidelines have been written with access in mind. We take a holistic view of applicants when making a decision about their suitability to study at Point Blank. We are open to applicants without formal qualifications and take into consideration a diverse range of evidence, experience or portfolios. In addition, we have also designed a 16-week Access Course delivered via our Online School where students can build vital skills and a portfolio of music to support their application.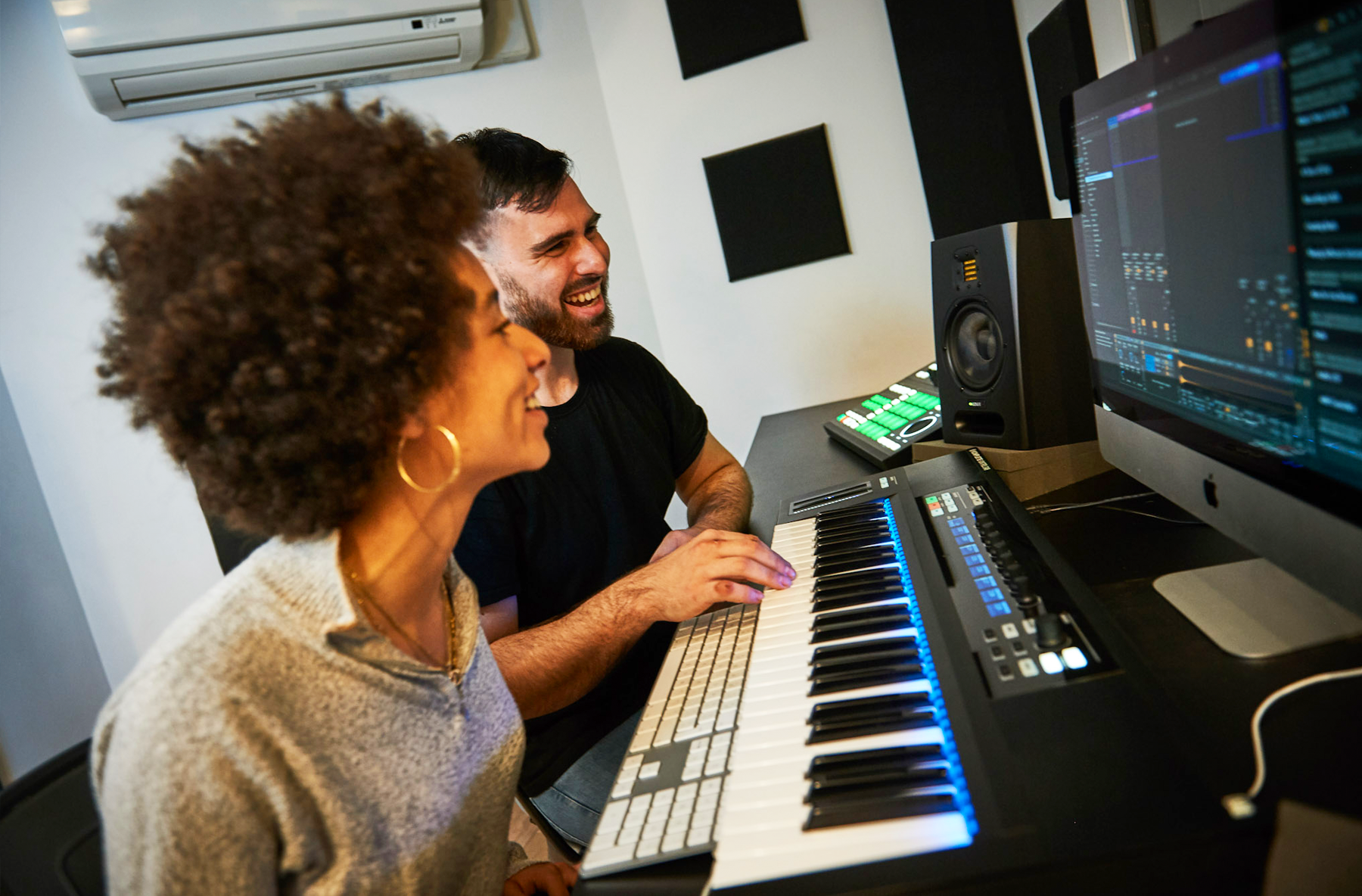 INCLUSIVE PRACTICE
At Point Blank, we have also designed the structure of our programmes with inclusivity in mind. In a recent survey, 62% of our students were over the age of 21 and many study at Point Blank alongside other commitments such as work or family.  Examples of inclusive practice include flexible entry points, multi-mode learning, 1-2-1 tutorials, blended learning and a flexible curriculum. For more information on any of these points, please head here.
Essentially, we believe that anyone who wants to pursue a career in music, or any other field for that matter, should not be limited by anything other than the scope of their ambition, drive and imagination.
If you'd like to join the Point Blank family, we offer a range of courses which delve deep into Music Production, DJing, Singing and Songwriting, Radio Broadcasting, Music Business and more. If you'd like to learn more about what we teach here, what you can gain from studying with Point Blank and how to sign up, please contact us.
Register to Access Free Courses, Plugins, Projects, Samples & More
When you register with Point Blank, you access an array of free sounds, plugins, online course samples and much more! Simply register below and visit our Free Stuff page to get your hands on a range of exclusive music-making tools and tutorials provided by the team. Fill your boots!