Back in March we hosted a  'Point Blank Presents' event at our London studios. As part of the day's proceedings, we held a very special sample competition in conjunction with Ableton and Brownswood Recordings; ten competitors were provided with a selection of samples from some classic Brownswood records to create a track on the day, with the chance of winning a trip to Loop Berlin, courtesy of Ableton. Our extended panel – a combination of PB, Brownswood and Ableton – deliberated long and hard, with so many fantastic entries made on the day. However, we can now announce Halina Rice as the winner, with second place going to Charlie Kelly. Halina's glitchy house effort grabbed the collectively attention of the panel and garnered the most consistently high marks across the board, earning her a trip to Loop in Berlin later this year in November.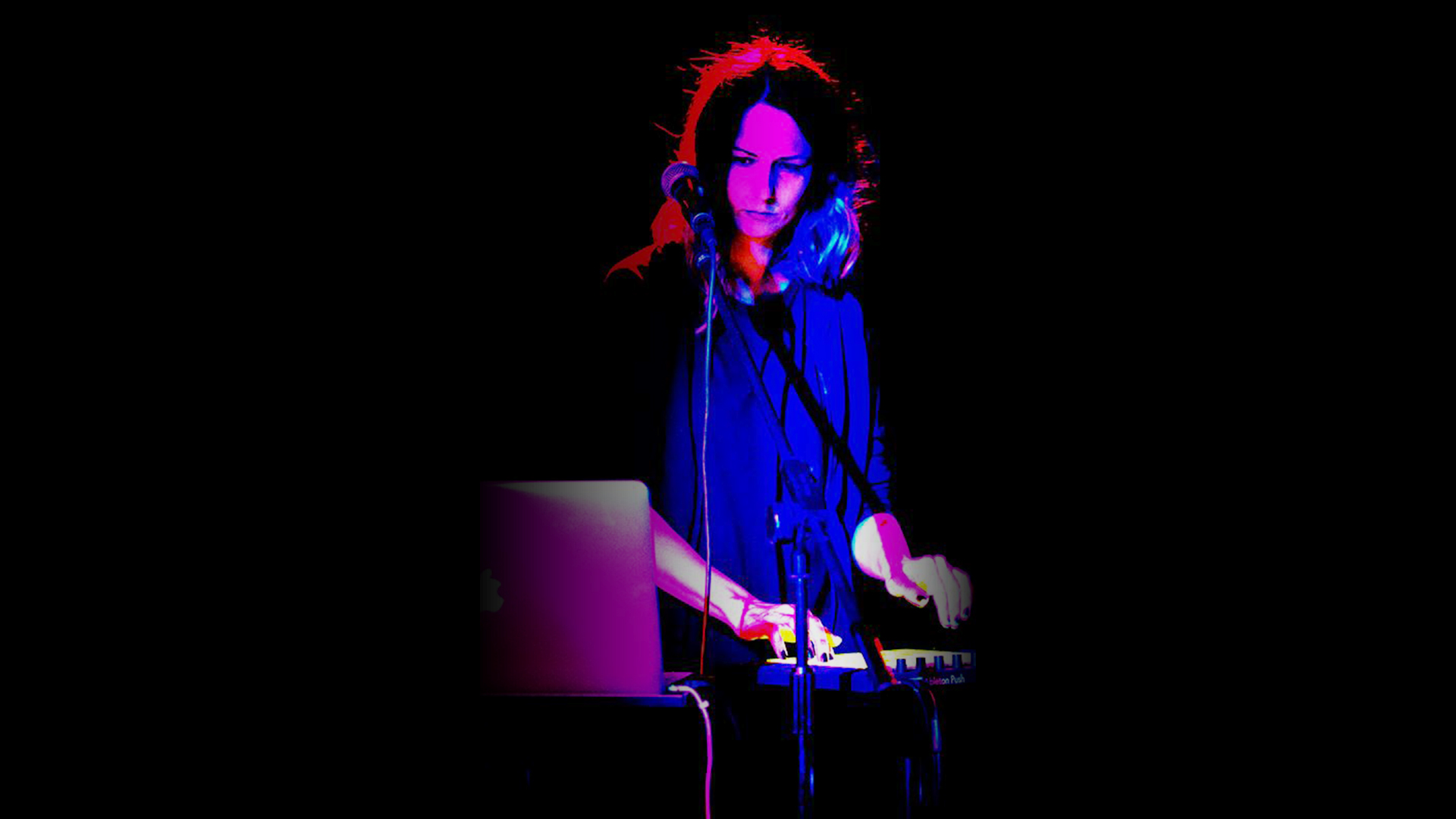 Point Blank graduate Halina Rice won the sampling competition with her track (listen below).
After taking the Music Production & Sound Engineering Diploma at Point Blank, composer, producer, songwriter and remixer Halina Rice has become recognised for her unique, eclectic style. A multi-instrumentalist her work spans genres with an approach blending elements from electronica and techno and experimental treatment of audio. Her debut EP KRIN was released on Point Blank Music in 2015, since then she has produced, and performed live, original tracks as well as producing commercial remixes with the premiere of her remix of Astrovoyager's track, 'Architect' featured in Music Week. Her first album will be out on Blurred Recordings later this year.
Halina Rice: Facebook | Soundcloud
Charlie Kelly: Facebook | Soundcloud
Point Blank offer courses for those at any level. Our BA (Hons) Music Production & Sound Engineering Degree in London is one of the most comprehensive courses out there, with modules covering mixing, sound design, production and much more. We also offer an online alternative, in the form of our new online BA (Hons) Music Production & Sound Engineering Degree. We are currently offering a huge 20% off online courses until April 30th, so make sure you enrol soon! For more information, contact our course advisors on +44 20 7729 4884. If you are a resident of the USA, you can reach us on 323 282 7660.
Register to Access Free Courses, Plugins, Projects, Samples & More
When you register with Point Blank, you access an array of free sounds, plugins, online course samples, access to our social network Plugged In and much more! Simply register below and visit our Free Stuff page to get your hands on a range of exclusive music-making tools and tutorials provided by the team. Fill your boots!