Producers! It's time to step up your remix game because once again Point Blank has teamed with respected producer Hannah V to bring you an exclusive remix competition launching on our online music-making community, Plugged In.
We're inviting you to download the stems of Hannah's new single, 'No Problems', and submit a remix on Plugged In before midnight on 6th November. There's no genre stipulations or style restrictions, the winning track will be judged solely on quality and originality. But what's in it for you? Quite a lot, actually. The winner will bag themselves a massive prize haul including a Native Instruments Maschine Jam, Yamaha Reface (the winner can choose between the YC, CP, CS or DX models), a Focusrite Scarlett 2i4 2nd Gen Interface, Rob Papen Predator 2.0 (due for release at the end of October) plus 1 x SubBoomBass. We're also throwing in a Point Blank online course and – as an extra treat – a goodie bag from Bounce Balls, Hannah V's favorite studio snack.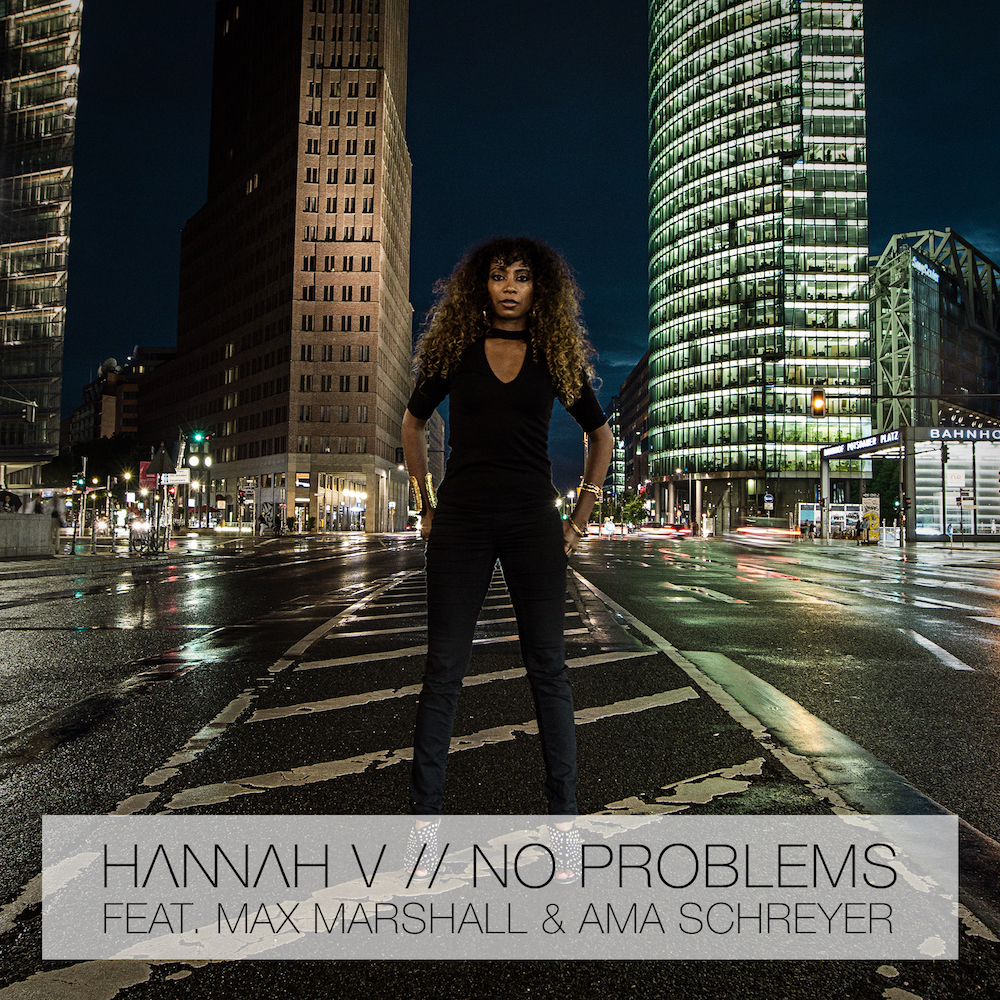 But that's not all. The winner also will be given a 45 minute production mentoring session with Hannah, an artist who's worked with the likes of Rihanna, Gnarls Barkley and Bugz in the Attic. This will be a great opportunity to learn and get feedback from someone with amazing industry experience. Finally, the winning remix will be premiered on radio on DJ Lukan's regular Saturday show on DejaVu FM, earning valuable exposure for the creator. One runner up will receive a Rob Papen Predator 2.0 plus 1 x SubBoomBass.
The track, which features Max Marshall and 'Version 2.0′ vocalist Ama Schreyer, was premiered on the BBC Asian Network and represents a movement towards a tougher, more strident sound. To get inspired, why not watch this archive Logic Pro X Masterclass from Hannah V delving into the creative process behind her previous hit track 'It Ain't Right'. You can also find out about one of the prizes, NI's brand new Maschine Jam, by heading over to our recent FFL! In the video, PB instructor Paul Ressel (Lana Del Rey, Faithless) gives you a first look at the brand new piece of kit and explores its new software functions. Now the big question…
How do I enter?
1. Download the stems of Hannah V's 'No Problems' here, and don't forget to listen to the original track for some inspiration. Note, you must register with Point Blank in order to access the stems.
2. Create a new track, completely open in terms of genre – entries will be judged on their quality and originality!
3. Upload your track to SoundCloud and submit the track via the Tracks channel of Plugged In – Point Blank's social network for producers and DJs – before midnight on 6th November
4. Make sure you tag the remix with the artwork provided, together with 'Hannah V' and 'No Problems'.
5. The winner will be chosen by a judging panel including Hannah V, major label reps and AnR's, producers, radio DJ's,  musicians and Point Blank.
Fancy yourself as the remixer that the pop stars have on speed dial, but not quite there yet? Our Online Master Diploma course covers sound design, production, mixing, mastering and composition. You can take it from anywhere in the world and, lasting for up to 64 weeks, it's one of the school's most comprehensive courses. With alumni including Claude VonStroke, Plastician and Jon Rundell, the quality speaks for itself. Find out more here.
Register to Access Free Courses, Plugins, Projects, Samples & More
When you register with Point Blank, you access an array of free sounds, plugins, online course samples, access to our social network Plugged In and much more! Simply register below and visit our Free Stuff page to get your hands on a range of exclusive music-making tools and tutorials provided by the team. Fill your boots!