Point Blank always keeps current students and alumni in the loop with all of the best music industry opportunities, so with that said here's our latest student opportunity round-up. All of these student opportunities come exclusively via PB using our extensive network of contacts, so get stuck in! Want loads more opportunities like this? Find out all about our courses right here!
Here are our most recent student opportunities…
Rugby School is looking for a Music Technology Graduate Teaching Assistant
Rugby School is looking for a graduate to fill the role of Music Technology Teaching Assistant for September 2017. This is a wonderful opportunity for students to continue to build their portfolio in a range of styles. This is a paid role and accommodation is included in the package.
For more information, head to the listing on the Rugby School website. Note that the closing date for applications is 12 noon on 7th June 2017.
Salute Music production/songwriting competition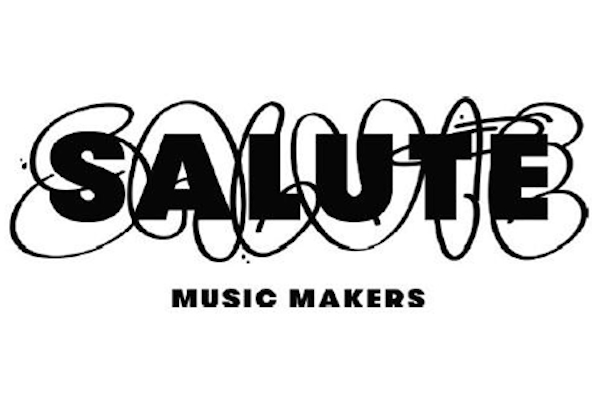 Salute Music have launched a cross-genre music production/songwriting competition aimed at unsigned writers, producers and artists. The winner will receive £50,000 and ALL entrants will be earning money throughout the competition with a % share of the advertising revenue. Contestants will have the opportunity to work alongside senior industry professionals to hone their skills and Salute is investing over £500,000 to publicise the entrants and winners.
For more information, check out Salute's website here. The competition is currently open for submissions and will close on the 17th June.
Product Coordinator for DJ equipment manufacturer
A specialist in manufacturing DJing equipment is looking for a Product Planning Coordinator to join their team based in London. Applicants should have Music/DJ technical skills and knowledge and a passion for dance music and underground culture. Working closely with teams in Europe, the US and Japan, applicants will need to be excited and driven by helping to guide the latest innovations in equipment and software for a global market.
Responsibilities include:
Providing technical support: resolving issues and answering questions from

Customers, internal teams, dealers, distributors, clubs and DJs.
Managing online user forums: providing support and developing an in-depth knowledge of how DJs are using products and services.
Testing: conducting rigorous tests on products in development, liaising with DJs to collect feedback, and reporting back to engineers
Market research: conducting surveys and visiting clubs, DJs and approved dealers to understand the industry's needs. Feeding back to inform the product planning schedule.
Product management: organising and managing the release of product samples to EMEA teams pre-launch, ensuring software updates are incorporated.
Training: leading new product training to internal teams and dealers to help grow demand. – Creating internal training material to support marketing and PR activity.
Shows: planning and technically managing industry associated events across EMEA including pre and post preparation.
Criteria to be met:
Knowledgeable and passionate about DJ technology, music production and dance music culture.

Hold a degree/other qualification in music, technology or media.
Strong and confident presenting and networking skills.
Willing to travel and work outside of normal office hours.
The salary on offer is £20,000 – £23,000 per annum. If you are interested in applying send your CV and cover letter to rachael@creativerecruitment.co.uk with Product Coordinator in the subject.
Please note:
We are happy to advertise roles and work experience which help students obtain the sort of experience you may need to gain a job in the music industry or to further your career in the music industry.  We interpret this broadly. However, we are not an employment agency and we take no responsibility for the terms upon which positions are advertised, nor the conditions which apply to any such positions or opportunity.  As such you should satisfy yourself that the terms offered are acceptable when considering any role advertised.
 Register to Access Free Courses, Plugins, Projects, Samples & More
When you register with Point Blank, you access an array of free sounds, plugins, online course samples, access to our social network Plugged In and much more! Simply register below and visit our Free Stuff page to get your hands on a range of exclusive music-making tools and tutorials provided by the team. Fill your boots!