Here at Point Blank, we pride ourselves on the success of our students. We're spoilt for choice when it comes to success stories and that's why we publish a monthly Student Success feature. For this instalment, we are shining a spotlight on a certain Point Blank alumni you may be familiar with. Alexandra Badoi is a Romanian singer who as has collaborated with Armin Van Buuren and released music with Armada Music amongst others. She studied the Singing & Songwriting and Complete DJ courses at Point Blank and continues to carve her own path through the music industry.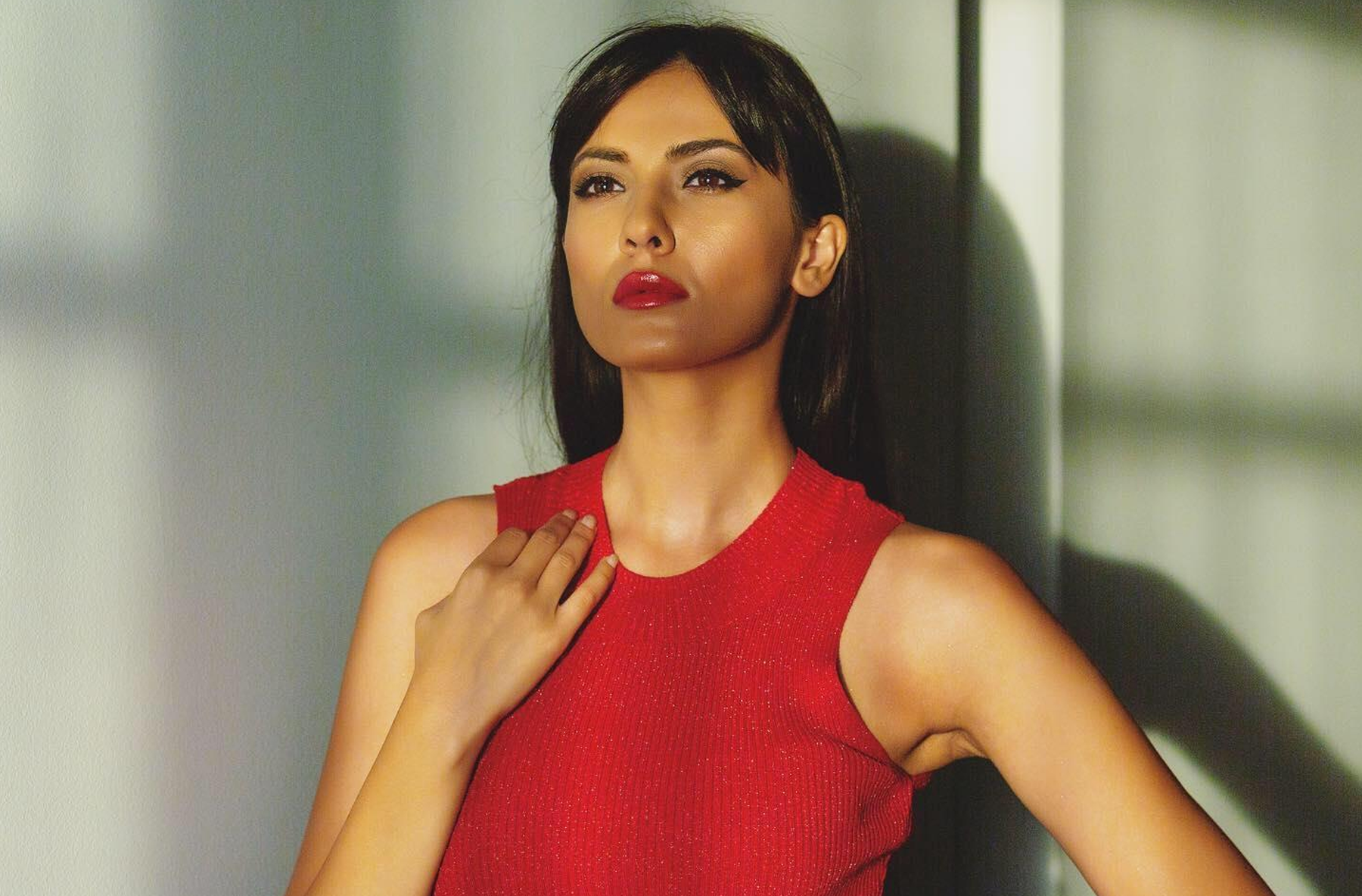 Alexandra Badoi is a Romanian singer and songwriter who has achieved some envious feats. To name a few, she collaborated with Armin van Buuren on his song, 'Cosmos' and performed at Untold Festival alongside some big names singing in front of more than 70,000 people. She's had songs signed to major international electronic record labels such as Armada Music and Black Hole Recordings and receives continued supported by the likes of Armin van Buuren, Andrew Rayel, Markus Schulz, Ferry Corsten, Dash Berlin, Above and Beyond, Roger Shah and more. If you'd like to learn more about what we offer at Point Blank and how we could help you achieve your goals, check out our line of courses.
Hey Alexandra! How's it going? For those who aren't familiar with what you do could you tell us a little bit about yourself?

Hey! I've just finished my Singing, Songwriting and Complete DJ courses at Point Blank Music School and I'm more determined than ever to write new melodies and create my own shows incorporating singing and Djing into them. I'm a singer, songwriter and (now) DJ. I was born in Romania and have collaborated with artists such as Armin van Buuren, Andrew Rayel, Dj Feel, Roger Shah, Bobina and Snatt&Vix. I have tracks released on Spotify, iTunes, Beatport and YouTube.
You've had a number of impressive releases as well as collaborated with Armin Van Buuren! What's the story behind the Armin Van Buuren track? How did you hook up with the producer?

'Cosmos' – the collaboration with Armin van Buuren was a big dream come true for me.
The producer's productions made me fall in love with trance music and 8 years ago, thanks to my friends the DJs Snatt & Vix, I started to create lyrics and toplines for my first trance collaboration with them. We signed the song 'Cold Shower' with Armada Music (Armin van Buuren's label) and after this release, more trance tracks followed. Armin supported my songs playing them in his shows and when I met Armin for the first time I told him about my dream to create a track together and he suggested me to send him vocal ideas and maybe one day we could collaborate. I kept sending him ideas and eventually that "one day" came this summer. He got back to me saying that he liked the Romanian idea I'd sent and he wanted to collaborate. In addition to this, he invited me to perform the song in his special show for UNTOLD Festival – the biggest festival in Romania. Every time I see these images, I feel blessed and grateful for this collaboration. So, yeah, for those who believe in their dreams, magical things happen. It's a magical Cosmos.
You've racked up an impressive social following. What key tips would you give someone looking to grow their fanbase online?

Be you. Be authentic, creative, funny, sensible and human – as you are. Don't be afraid to reveal your personality and some parts of your life but try to have in mind that the content you are posting is part of your brand and your image. Communicate constantly. Analyse your insights data and try to create your own rules regarding the content and the posting periodically. Be inspired by the content created by other online influencers, use hashtags and think about your fans. What would they love to hear and see from you? Interact with your fans. Try to reply to their comments and messages and give likes whenever you appreciate a comment. Do a live video/Q&A session and ask them their opinions and recommendations.
Can you tell me how you discovered Point Blank?
A few years ago I saw a Google Hangout with Armin van Buuren and someone from Point Blank Music School. They were talking about trance and EDM production. That was the first time I'd heard about PB and I was really curious about the courses because I had always wanted to study music but not in a Conservatory because I didn't have the chance to study music properly when I was a child. My path was the more EDM and pop route. I checked the Point Blank website and saw that it's actually a music production university which offers various courses in DJing, Singing & Songwriting, Music Business, Logic Pro, Sound Engineering Courses and more. From that moment I started to imagine myself studying there learning to DJ and improve my singing and songwriting techniques as well as meet other producers.
Whilst studying at Point Blank has there been anything in particular that really stood out in your memory? This could be a technique you learned? A module? A lecturer?
I think these 10 weeks at PBMS were the best studying period of my life. I've never had the chance to dedicate so much time to music and I'm feeling grateful for learning so many things in such a short period of time.
During the singing course, my tutor was the Grammy Award-winner Phil Ramocon. He is such a lovely person and thanks to him I started to have a warm-up routine for my voice. I learned to do breathing exercises, music theory, scales and intervals. he encouraged me and my colleagues to go to sing at open mics and to attend music events for artists. Every week I sang in front of him and my colleagues and I guess this helped me gain more confidence.
Even if I know many good DJs, I couldn't learn to DJ from watching them mixing. I'm not a technical person and when I've seen so many buttons on the players and mixer I've felt overwhelmed. But – I really wanted to learn. I remember in the first lesson, my tutor, Nigel aka Mr Dex, told us: "I promise you, at the end of this course you'll know how to DJ" – and he was right! Now I know how to DJ. I know how to beat-match, loop, add effects and mix acapella. I even learned how to scratch! I have already had my first small gig in front of my colleagues and I'm going to play another one soon. I know that I need to DJ more in order to be better and now I can do it.
The songwriting course was mind-blowing for me. My tutor, Linton Bennett, (who wrote and produced for Sonique, Dido and Boyz II Men) taught us why a songwriter is so important in the music industry. He told us about copyrights, agreements and most importantly taught us the techniques and secrets to writing a successful song. We learned about chord progressions, which the most popular ones are, the circle of fifths, pentatonic scales, riffs, tags, hooks, how to use Logic Pro and play the piano. Basically, this course is the foundation for any future musician. I created a few ideas and even the intro for my DJ sets. I met so many talented young musicians and enjoyed the fact that I could book studios to practice in or create music.
I wish I had studied at Point Blank Music School earlier but I guess it's better late than never.
What advice would you give a Point Blank singing student looking to break into the industry and collaborate with big artists?
Do not give up no matter what. The music industry is not an easy area to be in but if the music runs through your veins and if you can't imagine your life without music then it's worth the effort. Learn new things every day, practice as much as you can, create a concept and a vision for your career. Go to musical networking events, meet new people who have the same passion, collaborate with them, write your own music, don't be afraid to show your ideas to others and if you believe that a big artist could love your music, dare to send it to them or their manager in an e-mail showcasing yourself and your music. Try to be down to earth, kind and polite. The biggest artists are like that.
What's in the pipeline?

I feel my heart full of good energy and want to apply everything I learned at Point Blank. I decided to write more ideas for songs, create my own show concepts and to DJ and to sing at the same time. I've recently been to a studio here in London with a very big producer to create a new song. I'll let you know when it will be ready. If you want to check my activities, just follow me on Instagram, Facebook or my website.
Thank you, Point Blank Music School! Thank you to my tutors and thank you to my colleagues. No words are enough to express my gratitude for this study experience.
Socials: Facebook / Twitter / Instagram / SoundCloud
Successes such as these are common among our students and alumni. We can teach you how to DJ like the best of them at any of our schools. If you'd like to learn how to produce, then we can build your skills from the ground up with our range of degree programmes. For more information, you can contact us here.
Register to Access Free Courses, Plugins, Projects, Samples & More
When you register with Point Blank, you access an array of free sounds, plugins, online course samples, access to our social network Plugged In and much more! Simply register below and visit our Free Stuff page to get your hands on a range of exclusive music-making tools and tutorials provided by the team. Fill your boots!