Here at Point Blank, we pride ourselves on the success of our students. We're spoilt for choice when it comes to success stories and that's why we publish a monthly Student Success feature. For this instalment, we are shining a spotlight on a certain Point Blank alumni you may be familiar with. Mumbai-based composer Sanchit Balhara studied the Music Production & Sound Engineering Diploma and has since gone on to reach some incredible heights soundtracking some of Bollywood's most recent chart-topping blockbusters.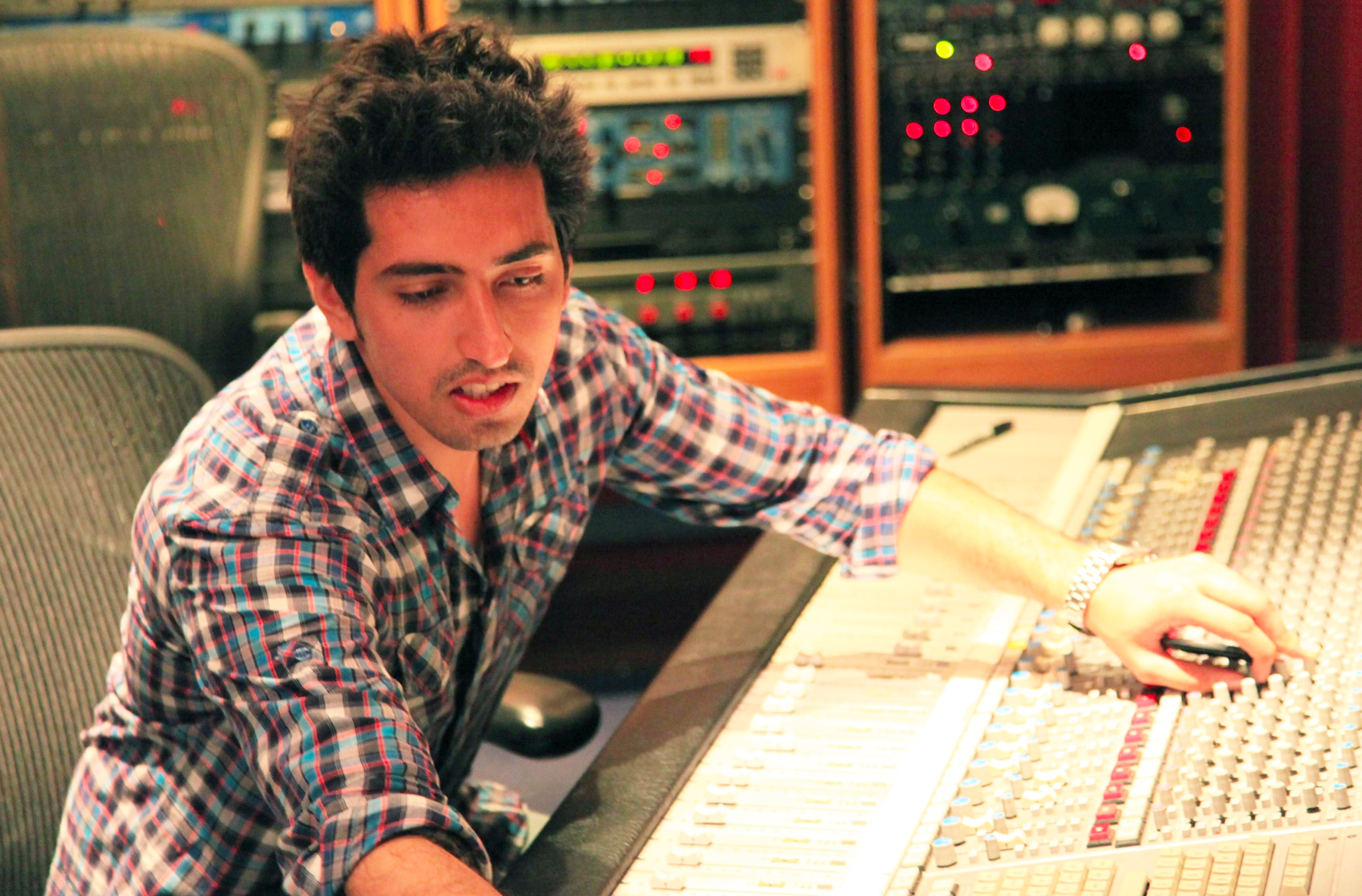 Sanchit Balhara is steadily becoming one of Bollywood's most dynamic composers having scored the blockbuster hits Ram-Leela, Bajirao Mastani, Padmaavat and most recently Kalank. He's an award-winning, classically trained musician who attended Point Blank Music School London back in 2011 to learn the art of electronic Music Production & Sound Design. Since his humble beginnings in the film industry, he has already secured the IIFA, GIMA and Mirchi Music Awards as well as the Zee Cine Awards amongst others successes. Now in the midst of his latest project, we caught up with the man behind some of Bollywood's contemporary classics to talk about what inspires him, the life of a soundtrack musician, his upcoming projects, and of course, his time studying with us in London. If you'd like to learn how to create moving soundscapes and atmospherics for films and video games our BA (Hons) Music Production & Sound Engineering course has a module for 'Composing for Film & TV' and 'Audio for Games'.
Below check out the trailer for Kalank, a Bollywood sensation Balhara just wrapped work on, and read our interview with him.
Hey Sanchit, for those out there who aren't familiar with you, could you tell us a little bit about yourself?
Hi, I am Sanchit Balhara, a film score composer currently working in Indian films Industry. I studied at Point Blank Music School, which I believe was one of the best experiences of my life.
Which musical influences did you have growing up?
I grew up in a very musical environment. My father, being a music composer and a singer himself, was a great inspiration to me during my childhood.
Do you have a favourite film score/composer that has always been an inspiration to you?
Yes, I'm a huge fan of the works of John Williams and James Horner. Their work always inspired me to take film scoring as a profession.
Congratulations on your recent win at the Mirchi Music Awards. What have been the highlights of your career so far?
Thank you very much. From the very beginning of my career, I've been fortunate enough to work with the top directors of the Indian film industry. My biggest films so far are Bajirao Mastani and Padmaavat. For Bajirao Mastani, I won almost all the awards for film scoring.
Your most recent soundtracking project Kalank is wrapped and slated for release this year – congratulations! What is it like working on projects of this magnitude?
Kalank was a great experience. It was a multi starer film, so it was an interesting challenge to make a separate theme for each actor and every relationship in the film's story.
I saw that you worked on the Kalank score with your brother, Ankit Balhara, how long have you two been collaborating for?
Ankit and I have been collaborating for many years. Even though we did not officially collaborate on the first few films, we still composed music together. It brings a new flavour when two minds work on a project together.
For someone who isn't familiar with the process of scoring films how does it all come together? Do you have a normal process you follow for each project you work on?
Film scoring is sort of a different approach compared to the rest of the music genres. It becomes more challenging to bring a perfect blend of music and visuals together. Each room is a different story, my approach for each project is different and subjective to the story of that film.
How did you discover Point Blank Music School?
After finishing my grades in classical music, I was looking for a music college in England and Point Blank, being one of the best in the country for many years, was an easy pick for me.
Could you tell us a little bit about your time studying at Point Blank in London? Was there a specific part that really stood out to you and was particularly useful?
My experience at Point Blank was fantastic. The faculty included highly qualified tutors, some of whom were even Grammy Award winners and nominees. Learning from them was an enriching experience. The unlimited access to the well-equipped college studio is an amazing facility for the students. The friendly studio assistants are worth mentioning as well. At Point Blank, the curriculum was based more on practical knowledge. I guess it was the Sound Design module which was the most helpful for me. In my opinion, Point Blank is one institute that focuses not only on the creative part of music but the business aspect as well.
What advice would you give to a beginner looking to break into the film scoring industry?
Much like any other field, the first advice to any aspiring composer is patience. Until they get their desired work, they should keep up the process of practice and should never stop learning.
Do you have any exciting projects in the pipeline you're able to tell us about?
I just finished the score of a Hindi film called Malaal, which is set to release in July. Also, I have started the work on my next one, which is currently untitled and set to release later this year. I am really excited about this one as its a kind of film I haven't done in the past and has brought a positive challenge to try a new form of music.
Socials: Twitter / Instagram / SoundCloud 
Successes such as these are common among our students and alumni. We can teach you how to DJ like the best of them at any of our schools. If you'd like to learn how to produce, then we can build your skills from the ground up with our range of degree programmes, including the BA (Hons) in Music Production and DJ Practice. For more information, you can contact us here.
Register to Access Free Courses, Plugins, Projects, Samples & More
When you register with Point Blank, you access an array of free sounds, plugins, online course samples, access to our social network Plugged In and much more! Simply register below and visit our Free Stuff page to get your hands on a range of exclusive music-making tools and tutorials provided by the team. Fill your boots!