Here at Point Blank, we pride ourselves on the success of our students. We're spoilt for choice when it comes to success stories and that's why we publish a monthly Student Success feature. For this installment, we are shining a spotlight on a certain Point Blank alumni you may be familiar with. Producer, mixer, and songwriter Bryan Dotel studied the Art of Mixing at Point Blank Los Angeles just last year and has already gone on to reach notable success at an early stage in his music career.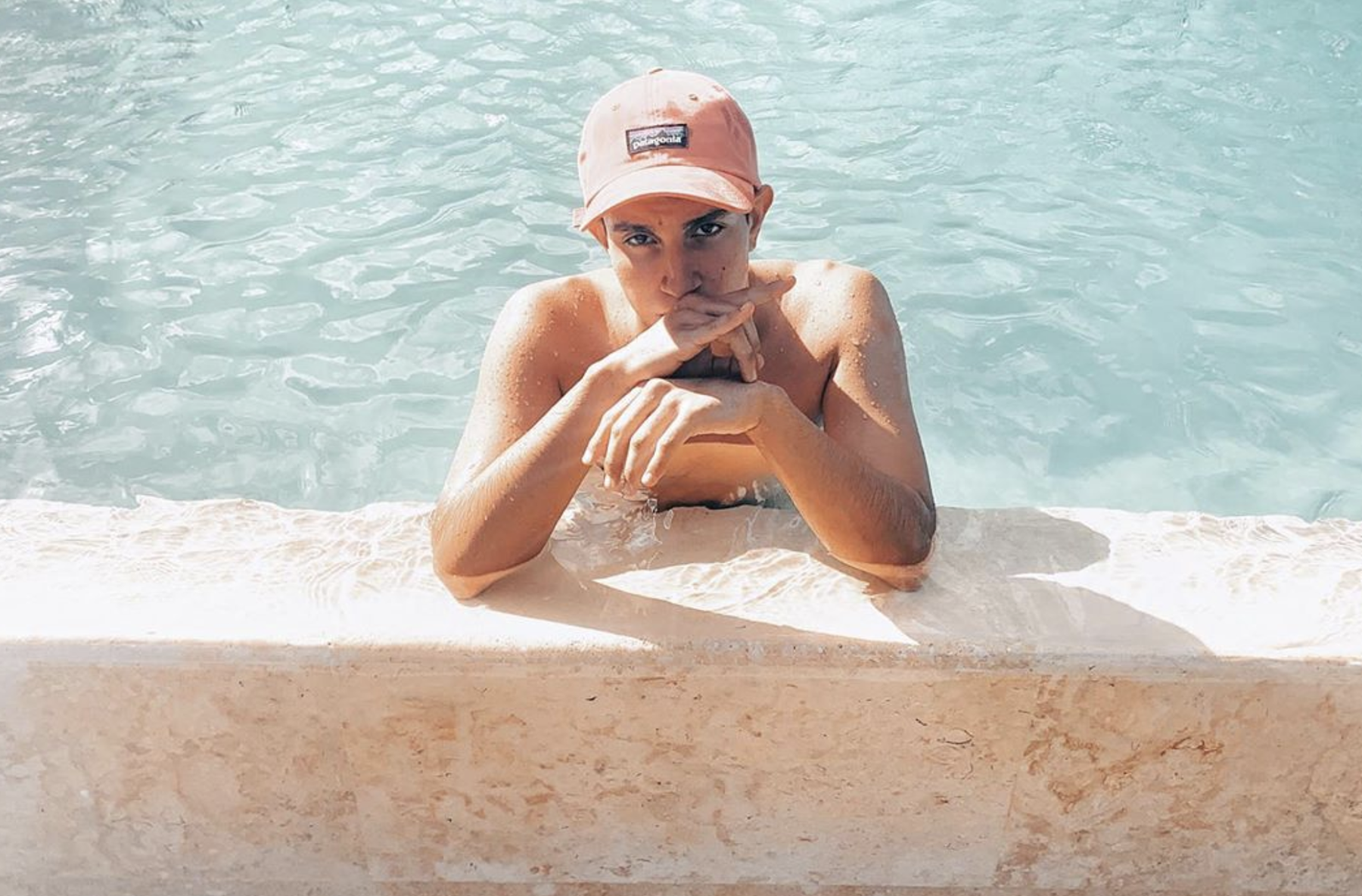 Born December 2, 1999, in Santo Domingo, Dominican Republic Dotel grew up listening to an abundance of diverse artists such as Ilegales, Proyecto Uno, Michael Jackson, Stevie Wonder, and Bruno Mars. In 2015, Dotel evolved from being just a listener to a music creator, using music as a coping mechanism to help him deal with some personal issues he was experiencing. He started off by teaching himself music production techniques by watching YouTube videos and using his mother's computer to create tracks in GarageBand before he quickly invested in a new computer and began using Logic X Pro with the help of one of his mentors, Antonio González. At the age of 17, Dotel produced and wrote his first single release 'Aventura' ft. Ilegales. After graduating high school, the producer came to Los Angeles to study the Art of Mixing at Point Blank Los Angeles. It was during this time he produced the song 'Mejor Así' off Ilegales' Tropicalia album, which was nominated for the Latin Grammys as Best Tropical Fusion Album. If you'd like to learn how to spin records like a pro or produce killer beats, we offer courses in Music Production and DJing.
Below, the Latin Grammy-nominated artist talks about his sound, his experience at Point Blank Los Angeles, how taking courses in music helped him evolve as an artist and gives advice to young producers beginning their music career.
Can you describe your sound for us?
My sound is 100% tropical. I grew up listening to nothing but merengue and the Dominican Republic is a tropical island, so that's been the biggest influence on my music. I use the typical ocean sound effects in all my mixes, so the music makes me feel like I'm right there at the beach.
How long have you been producing music?
I've been producing music for about five years now.
What course did you take at Point Blank LA, and what were the highlights?
I took the Art of Mixing course at Point Blank. It was a very, very interesting class. It didn't really feel like we were taking classes – we were just listening closely to each other's music, giving constructive feedback, listening critically to tracks from the top producers and musicians, and analyzing them in order to learn their techniques and push our own creativity to the next level. I might not come off this way, but I'm actually a somewhat shy person, so I prefer to speak through my music. At Point Blank, the music is always the protagonist, the music always comes first – and that's what made it truly awesome for me.
I mainly make pop, reggaeton, and R&B music. We had to mix a rock song and I was just trippin', I didn't think that I was able to mix a rock song, but I did. The entire class did. The teachers, the room, the classmates, the vibe – everything made me feel good. Really dope.
How has what you learned in the course helped you since you left?
I learned a lot of technical stuff that I didn't know about. After the course, mixing my beats started to be easier and actually, very enjoyable. The name of the course says it all, it's an art. I'm not the best yet, but because of this course, I know where I'm going now.
How long have you been working on the Grammy-nominated album?
I worked on the project for about three months.
Would you recommend that other young producers take classes to strengthen their skills?
YES. It's an awesome experience. You never stop learning, so if you can take classes, go ahead. I highly recommend it.
What advice would you give other young producers?
Mental health is more important than you think. Don't be too hard on yourself. if you are not feeling okay with you and your music, stop for a few days. Talk to a friend or family. Don't compare your music to others, that's a bad move. Just have fun!
Thinking of joining us at PBLA? We offer a plethora of courses in music production and DJing including our newest and most extensive Music Production & Sound Design Master Diploma programme as well as our DJ/Producer Certificate, Music Production & Sound Design Diploma, Mixing & Mastering Award, Music Production & Composition Award and more. For additional information, contact a course advisor or, if you're in the USA, give us a call on 323 282 7660. If you're calling internationally, use the number +44 20 7729 4884.
Register to Access Free Courses, Plugins, Projects, Samples & More
If you register with Point Blank, you can access an array of free sounds, plugins, online course samples and much more! Simply register below and visit our Free Stuff page to get your hands on a range of exclusive music-making tools and tutorials provided by the team. Fill your boots!