Here at Point Blank, we pride ourselves on the success of our students. We're spoilt for choice when it comes to success stories and that's why we publish a monthly Student Success feature. For this instalment, we are shining a spotlight on a certain Point Blank alumni you may be familiar with. DJ Fricktion, real name Nav Pabbi, studied Intermediate Music Production, Advanced Music Production and Advanced DJ Skills with us, and has since gone on to reach some incredible heights.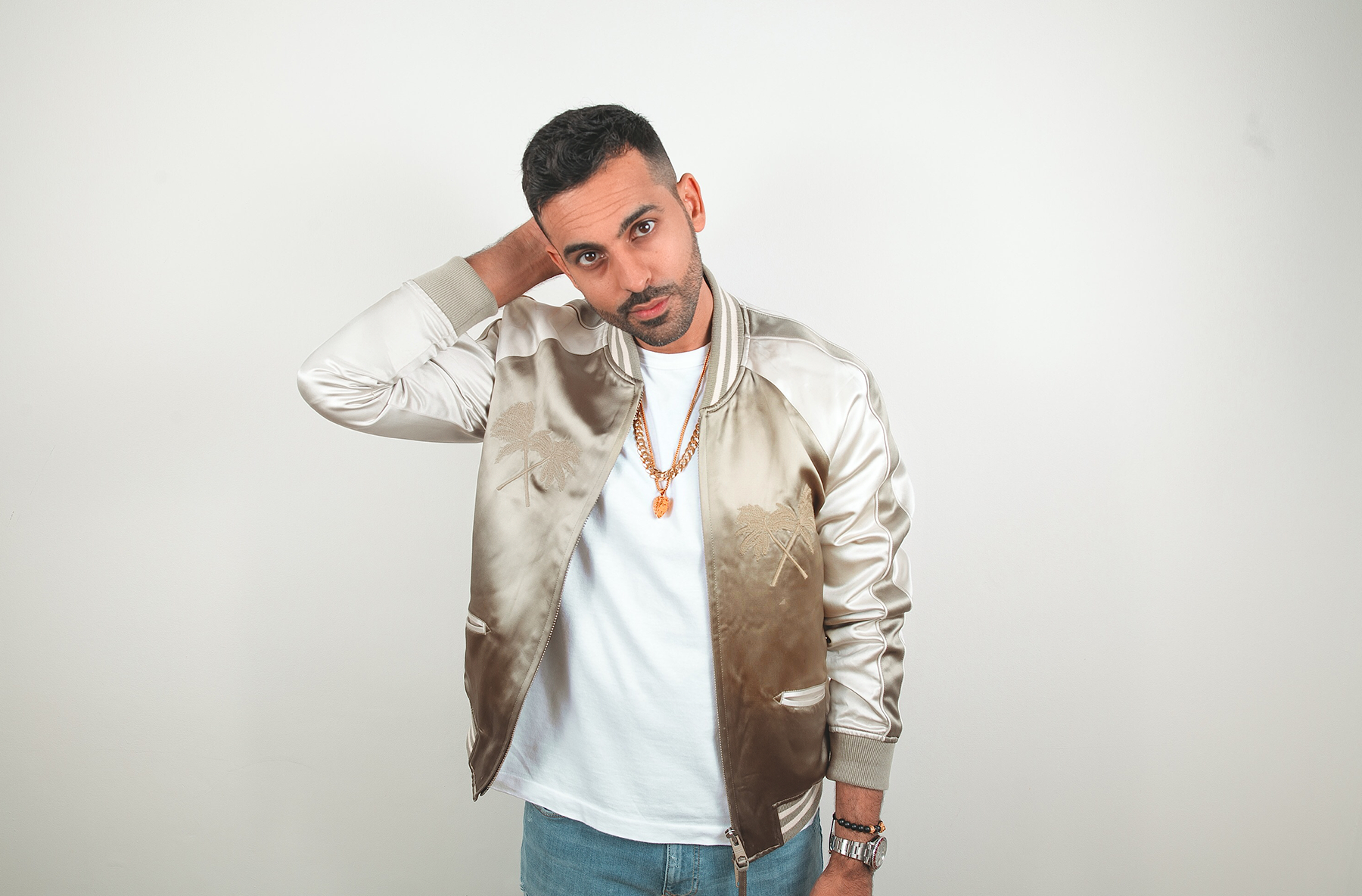 Fast forward to 2019 and DJ Fricktion has signed with SKAM Artist and is one of the most sought after DJs in London. He's collaborated with Kendrick Lamar and produced tracks for RZA, Raekwon, Styles P, Donae'o and more. He also compiled a mixtape for the legendary Wu-Tang Clan and has DJ'ed alongside Travis Scott, 50 Cent, Drake and Bruno Mars. His diverse style has even seen him don the decks at celebrity parties for Neymar Jr and Usain Bolt and entertained various stars from Leonardo Di Caprio, Jason Statham to Mick Jagger. If you'd like to learn how to spin records like a pro or produce killer beats, we offer courses in Music Production & Sound Engineering and DJing.
Below, the Birmingham native shares some of the incredible stories from his career so far, as well as gives us an insight into his creative processes, how he achieved such success, what it's like working with rap legends and some wise words for those of you who are just starting out your musical journey.
---
Hey DJ Fricktion for those out there who aren't familiar with you, could you tell us a little bit about yourself?
I'm an Open Format DJ and Producer originally from Dudley near Birmingham but based in London.
What sparked your interest in DJing and inspired you to start?

When I was around 8 I started collecting records which my parents sold in their convenience store. I used to play them on my dad's hi-fi. When I was in high school around the age of 13, someone showed me a video of DJ Jazzy Jeff scratching so it started from there really.
Which musical influences did you have growing up?

Being Indian, my mum was always playing Bollywood music at home and I loved anything made by A.R.Rahman. He's a legend! I'm also a big fan of Quincy Jones, Dr. Dre, Michael Jackson, Nas, and 2pac.
Over the years you've Compiled Mixtapes with some legendary artists like Wu-Tang Clan, Kendrick Lamar and more. How did you go about getting these artists to work with you?

I was doing an opening DJ set for Wu-Tang at the Hammersmith Apollo in 2008 and I had the idea to compile a classic Golden Era Hip Hop Mixtape and get the entire crew to host it after the show. I collaborated with the Lovesoul DJs and released 'The Golden Chamber Mixtape'. XXL Magazine picked up on it and gave it a flawless 10/10 review which was dope! As for Kendrick Lamar, I released 'California Love' in 2015. That stemmed from a direct relationship I had with him from 2008 whilst networking in LA. This was way before he blew up. I assisted him on a record he released in 2011 called 'Ronald Reagan Era' from his Section 80 LP. I asked him his thoughts and he was mad cool about it and showed me love so he got involved.

You've produced some huge tracks for the likes of RZA, Noreaga, Styles P, Raekwon, Donae'o and more – what's your process like when making a beat?

My process is to just make good music which I can imagine myself playing as a fan. I try to ensure it sounds current but is also my own style. I usually start off with a catchy melody and build the hook around that then arrange the rest of the song around the hook.
Has there been a particular collaboration, show or moment that's been a highlight for you so far?

Collaborating wise, being invited to LA to work with RZA was probably the highlight. He's a legend in hip-hop and was interested in my beats which was a huge compliment. DJing for Travis Scott last year was special and I'd say meeting Dr. Dre. He's been my idol since I was young and I always wanted to be in his presence so I'm grateful I got to meet him on a few occasions and hang with him.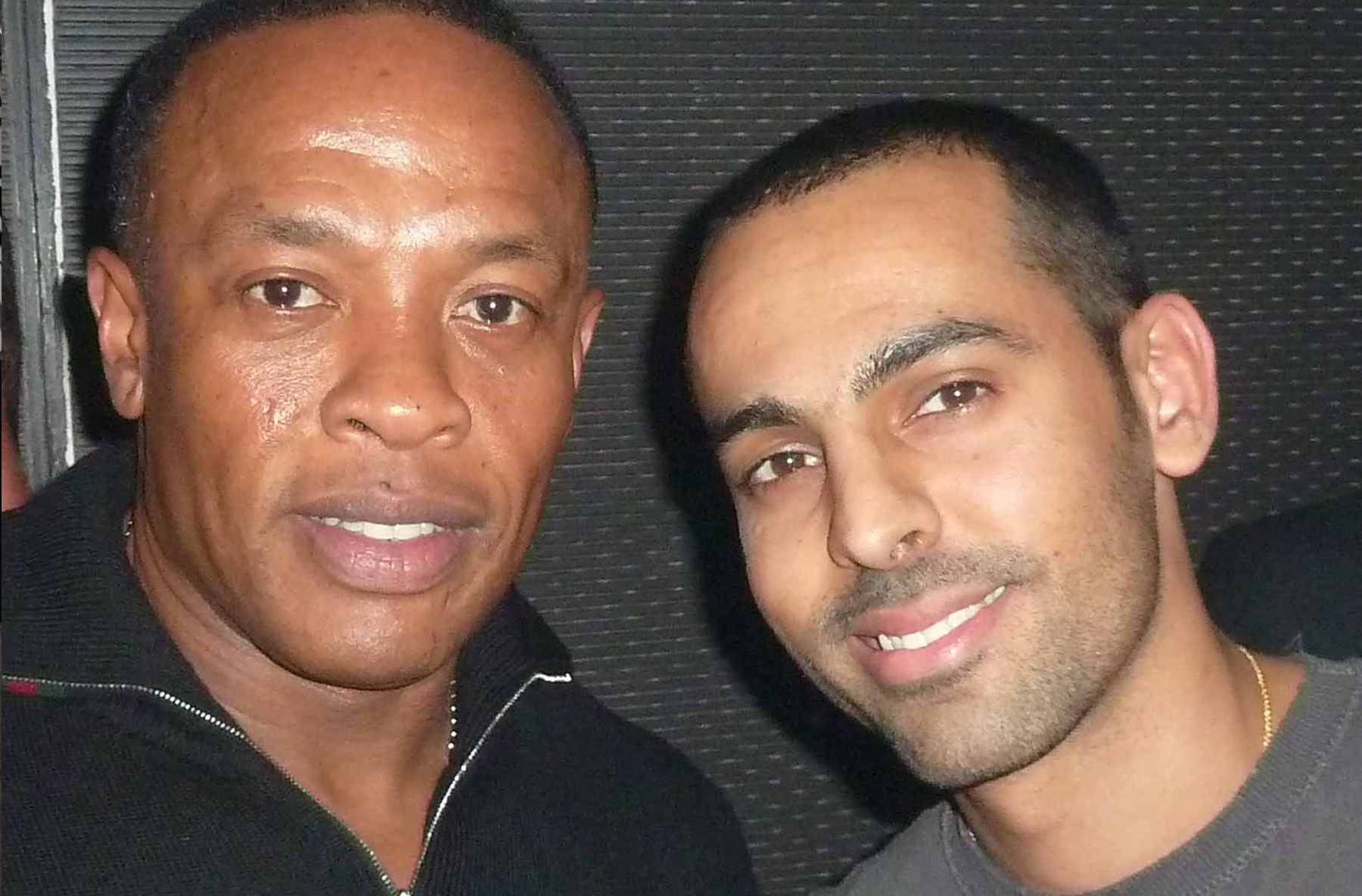 Dr. Dre & DJ Fricktion
You mentioned you spent some time teaching music & DJing in a prison. What was this experience like? What's the story here?

Not long after finishing studying at Point Blank, I returned to Birmingham and at the time I was struggling as a DJ/Producer and not making much money so I decided to do a PGCE in music to teach and get some extra income. An agency reached out and it seemed challenging so I went for it. It was a great experience. I taught Music Production on Cubase and DJ Skills. The inmates were more behaved than students in a college because it was a luxury for them to get out of their cell and be in a classroom making beats.
Do you remember how you came across Point Blank Music School?

While in University (of Greenwich) I was studying a degree in Computers and Music and I recall a classmate talking of enrolling at Point Blank. I did some research and asked to come in and see the facilities – from there I was sold!
What do you remember from your time at Point Blank that really stood out to you and was particularly useful?

What stood out was how helpful and pleasant everyone was. The teachers really cared about the students and us achieving our individual goals. It also helped that at the time I was DJing a lot of house and garage raves and was a big fan of Danny J Lewis and his music, especially his track 'Spend The Night', and he happened to be my teacher on the intermediate course. The biggest thing I took away was learning how to sample and how to balance my sounds by mixing. I learned this in the Advanced Music Class.
DJing and producing has enabled you to travel the world – what's something important you've learned from the road/industry?

One of the biggest things I've learned by being in the industry is to be honest, be yourself and be authentic. People who have been around a long time can tell who genuinely loves their craft and those who are in it for other reasons. Authenticity always wins. On my travels, I've learned how to be more open-minded to the ways other people in the industry do things as opposed to what I already knew from London.
What advice would you give to someone who's passionate about music and just starting out? Do you have any important tips or guidelines newcomers should follow?

Ask yourself why you want to do it. If it's from sheer passion, let that passion dictate your success, not other factors such as money and fame. Try to go out as much as possible and network with up and coming DJs, rappers, singers, songwriters and collaborate. You can learn so much from collaborating with other like-minded individuals. Finally, just to keep going and don't quit, it can be tough but if you're good and persistent you'll eventually get your break.
It sounds like it's been a crazy journey for you so far. What's next for DJ Fricktion? Do you have any exciting projects we should look out for?

This year I'm touring the US in May with Skam Artist and working on a lot more music production. I'm releasing another song with RZA and Talib Kweli and focusing on producing for up and coming talent.
To keep up to date with DJ Fricktion you can follow him on Facebook, Twitter, and Instagram and for everything else, head over to his website here. Check out his promo video below to see him in action and learn more about his journey – Point Blank even makes an appearance around the 4:40 mark!
Successes such as these are common among our students and alumni. We can teach you how to DJ like the best of them at any of our schools. If you'd like to learn how to produce, then we can build your skills from the ground up with our range of degree programmes, including the BA (Hons) in Music Production and DJ Practice.  For more information, you can contact us here.
Register to Access Free Courses, Plugins, Projects, Samples & More
If you register with Point Blank, you can access an array of free sounds, plugins, online course samples and much more! Simply register below and visit our Free Stuff page to get your hands on a range of exclusive music-making tools and tutorials provided by the team. Fill your boots!