Here at Point Blank, we pride ourselves on the success of our students. We're spoilt for choice when it comes to success stories and that's why we publish a monthly Student Success feature. For this instalment, we are shining a spotlight on a certain Point Blank alumni you may be familiar with. Tech House DJ & Producer Archie Hamilton studied the Intro to Music Production for both Ableton Live and Logic and has since gone on to reach some incredible heights.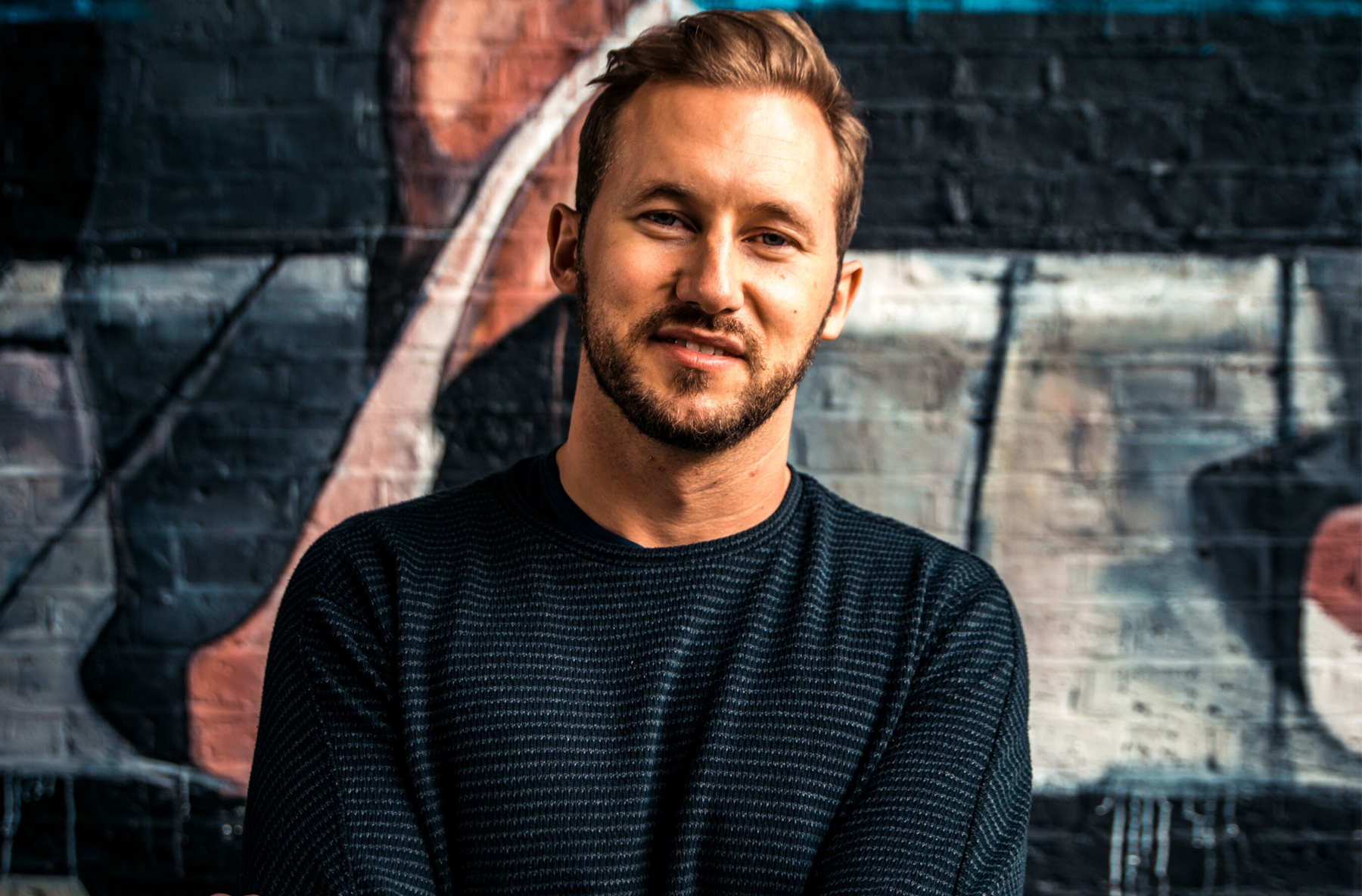 Archie Hamilton studied with us at Point Blank just over a decade ago and last week released his excellent debut album, Archive Fiction. He's known on the house, techno and tech house scenes for his fusion of sonic ambience and dance-floor heaters. During his musical career, he's released a slew of EPs and singles and continues to sharpen his ever-evolving, signature sound. You may recognise the name Archie Hamilton from a wealth of summer festival lineups, not to mention his regular appearances on the UK club circuit. The London-based producer and DJ has worked with the likes of Ronnie Size, runs his own record labels, works with the prestigious FUSE and just dropped his official BBC Radio 1 Essential mix. We caught up with Archie at his album release party to talk about the new record, the ideas behind it, his production techniques and tips and, of course, his time studying with us at Point Blank Music School. If you'd like to learn how to spin records like a pro or produce killer beats, we offer courses in Music Production & Sound Engineering and DJing.
Now, tune into Archie Hamilton's journeying new record, Archive Fiction, and follow on below to find out more about the record.
---
Hey Archie, for those out there who aren't familiar with you and what you do, could you tell us a little bit about yourself?
My name's Archie Hamilton I'm a DJ, producer and record label owner. I'm from South Wales but I've lived in London for most of my life. Over the course of the last few years, I've been building a career in music and now I'm playing very regularly around the world which is lovely! I've got three record labels, Moscow Records, Moss Co. and Arkityp on which I'm releasing my own music and the music of talent from around the world. Arkityp, specifically, is a special project I run with a friend of mine, Rossko from FUSE.
How would you describe the style of music you produce?
I would call it classic tech-house. It's a mix of house, techno, deep techno and minimal. The way I like to describe it is "music for the head and for the feet" – dancing and thinking music.
Your debut album, Archive Fiction, is out on tomorrow (Friday 20th June) – congratulations! Can you tell us a bit about the record?
The new album, Archive Fiction, is available on Vinyl, digital download and major streaming platforms, but I also recommend on SoundCloud and Spotify listening to the continuous mix version as that's how I initially designed it – to listen to from beginning to end. As people consume music differently these days, flicking through and buying individual tracks from an album, I designed the record to be a continuous experience with the idea in mind for the listener to have an hour to themselves just enjoying the music. That said, a lot of the tracks are great for the club so it can be enjoyed in that environment too.
Besides the continuous mix are there any extended versions of the individual tracks?
I've made extended versions for DJs to play out so there are full-length versions without intros and fades etc. There are eight club tracks, one downtempo trip-hop styled track and one fast breaks record at 135 BPM which features an amazing vocal from Onallee. If you're into drum and bass you'll know I've worked with Ronnie Size on Reprazent so there is a bit of a mix of stuff on there.
How long has the record been in the works for?
Well, I started putting the project together in November of last year (2018) but some of the tracks I've had as ideas on the back burner for a while. The trip-hop track ('A Little Lower'), for example, I've had as an idea for about five years actually. For the album, we fleshed it out a bit and I also had live bass played on it by a guy called Navid Asghari. That added a much more live and organic dimension to the song. It's not that I've been working on the song solidly for five years, but I started it back then and finished it for the album.
You've released a slew of EPs over the years, did you approach writing the album much differently to the way you would usually work on a release?
When I'm working on tracks, I find finishing music quite easy and that enables me to make a lot of it. Although a lot of people seem to struggle with arrangement and finishing tracks, I really enjoy that part of the process. So, with EPs, what I'll usually do is make a bunch of tracks and then I'll put EPs together out of the batches of songs I've made. For the album, I had some solid, what you might call, keystone tracks and I thought about where I wanted them to fit within the album. Then, for the bits that were missing, I decided what I'd like to fit in place. Whether it was an ambient part or a breaks track I  wrote those to fill in the gaps. I had the idea of them well ahead of time and then I wrote everything to fill in the gaps.
Were there any parts of the creation of the album in-particular that were the most memorable to you?
I would say working with Onallee from Ronnie Size's Reprazent was probably the most powerful studio experience I've ever had. I'd written the rhythm track before I got to the studio. I'd never met Onallee before but I've always been such a massive fan. She arrived never having met me or heard the track before with nothing prepared so we put the track on loop four or five times over until she said "right, I'm ready for the vocal booth" and she pretty much killed it on the first take just freestyling and ad-libbing. I took that away and moved parts around arranging it how I wanted it to be – which again was a fantastic lesson in working with vocals, layering and more. Then we had a second session where I played her what I'd done and she realised how I wanted the vocals to flow and jumped back in the booth and smashed it again. She wrote something completely different and absolutely nailed it. The hardest part of the entire album process was then the pressure of having something so good and having to deliver something which deserved such a high-quality production. You want to do it justice. That for me was the most momentous part of the album.
You studied with us over a decade ago now! Do you remember how you came across Point Blank Music School?
I'd been living in London for a while and I'd just graduated from university studying marketing. Whilst at uni I'd learnt to produce music and DJ and when I left the last thing I wanted to do was go into marketing. All I wanted to do was music so thought, "what can I do to make this happen?" I remember everyone at the time telling me when you first get into DJing you have to start producing if you want to be successful – so I thought I better learn to produce. I must have gone online and found Point Blank searching for music schools in London. Back then, there weren't a lot of music schools that taught you how to make electronic music and, more specifically, house music. Prior to that, I'd done an Ableton crash course a year before and I was really impressed. I came away from that thinking I want to do something full time. I couldn't afford a full year programme, so I did a three-month intro with a lecturer called Chad Jackson who wrote UK no. 2 'Hear The Drummer (Get Wicked)' in the late 80s. He was an amazing teacher. So I did the three-months and basically used the online Point Blank tutorials to teach me the rest.
What do you remember from your time at Point Blank that really stood out to you and was particularly useful?
I remember at the end of the course when we had to show what we'd been working on and it was the first ever time I'd played a piece of music I'd made to a room full of people. That was a pinnacle moment for me.
The album is a fusion of different styles – there's a great balance between dance-floor tracks and more atmospheric, ambient. Was this an intentional focus?
Yes, I wanted to create the change in mindset one experiences on a night out. You might have a shitty day or be in a weird mood and then get to the club and it disappears. The idea was to take you on that journey from arriving in a club to hearing music that's getting you going followed by a switch up in the middle with the breaks track and then coming out at the end of the album feeling fulfilled and like you've had an amazing time. Feeling positive about life.
For the students of Point Blank, could you tell us a little bit about your creative process? How do you go about producing an Archie Hamilton track? Are there any plugins/VSTs you'd like to shout out?
I always like to start with a kick drum. I kind of know what I want to make before I start so I'll find a few reference tracks to help keep in mind what I want the track to sound like. It's always really useful to pull out three or four and listen to them a few times and focus on the elements that make up the track including kicks, basses, chords, vocals, effects etc. For my kicks, I like to use a Roland Cloud 909 and for bass, I usually use the Roland Cloud SH-101 with some layering. For acidy type sounds, I tend to use ABL3 and that's how I like to make the drum and rhythmic elements. Roland Cloud stuff is amazing and Waves' stuff is also great for processing. Something I found recently which is amazing is Surreal Machines' Modnetic. It's a reverb but creates incredibly thick atmospheres which fit perfectly behind tracks. To produce, I use Logic Pro X, as the drummer is amazing for congas, drum fills and that kind of thing. The compressors are fantastic and easy to use too. If you're starting out and trying to learn how to sidechain don't try anything too clever, the compressors are great for this and the EQs are really useful.
What's next for Archie Hamilton? Do you have any other exciting projects in the pipeline?
My diary is packed with festivals and club shows. Following my album release, I think I'm going to put out some remixes of Archive Fiction from some old school heads, new producers, up and coming producers and more. I'm also going to work on some new EPs for some labels. I'm not going to say who just yet though.
Out of all the gigs you've played so far what's been your favourite one?
That's a hard question. I can tell you one that I will absolutely never forget. Last year, at Sonus Festival, we did a FUSE party at Noa Beach Club.  It's an open-air club which is circular, like a doughnut, with an amazing sound system with flamethrowers around the sides. Me, Rossko and Enzo Siragusa played all night and it was absolutely mind-blowing. That definitely stands out most for me.
Socials: Facebook / Twitter / Instagram / SoundCloud 
Successes such as these are common among our students and alumni. We can teach you how to DJ like the best of them at any of our schools. If you'd like to learn how to produce, then we can build your skills from the ground up with our range of degree programmes, including the BA (Hons) in Music Production and DJ Practice.  For more information, you can contact us here.
Register to Access Free Courses, Plugins, Projects, Samples & More
If you register with Point Blank, you can access an array of free sounds, plugins, online course samples and much more! Simply register below and visit our Free Stuff page to get your hands on a range of exclusive music-making tools and tutorials provided by the team. Fill your boots!