We're back with an extra special form of Student Success – our Student Spotlight: Overcoming the Odds series. This three-part series will shine a light on a select few Point Blank alumni who have overcome some incredible obstacles to achieve their goals.
Next up in our Overcoming the Odds spotlight series, we have Trish Complete, a talented DJ and producer who faced troubling times earlier this year when her mother became ill and she became her carer whilst studying her PB degree. Through dedication, hard work and perseverance, she has graduated with her degree from Point Blank Music School and made some big moves in the industry to boot. Follow on below to learn more about Trish's story and how she manoeuvred an unthinkable situation to succeed.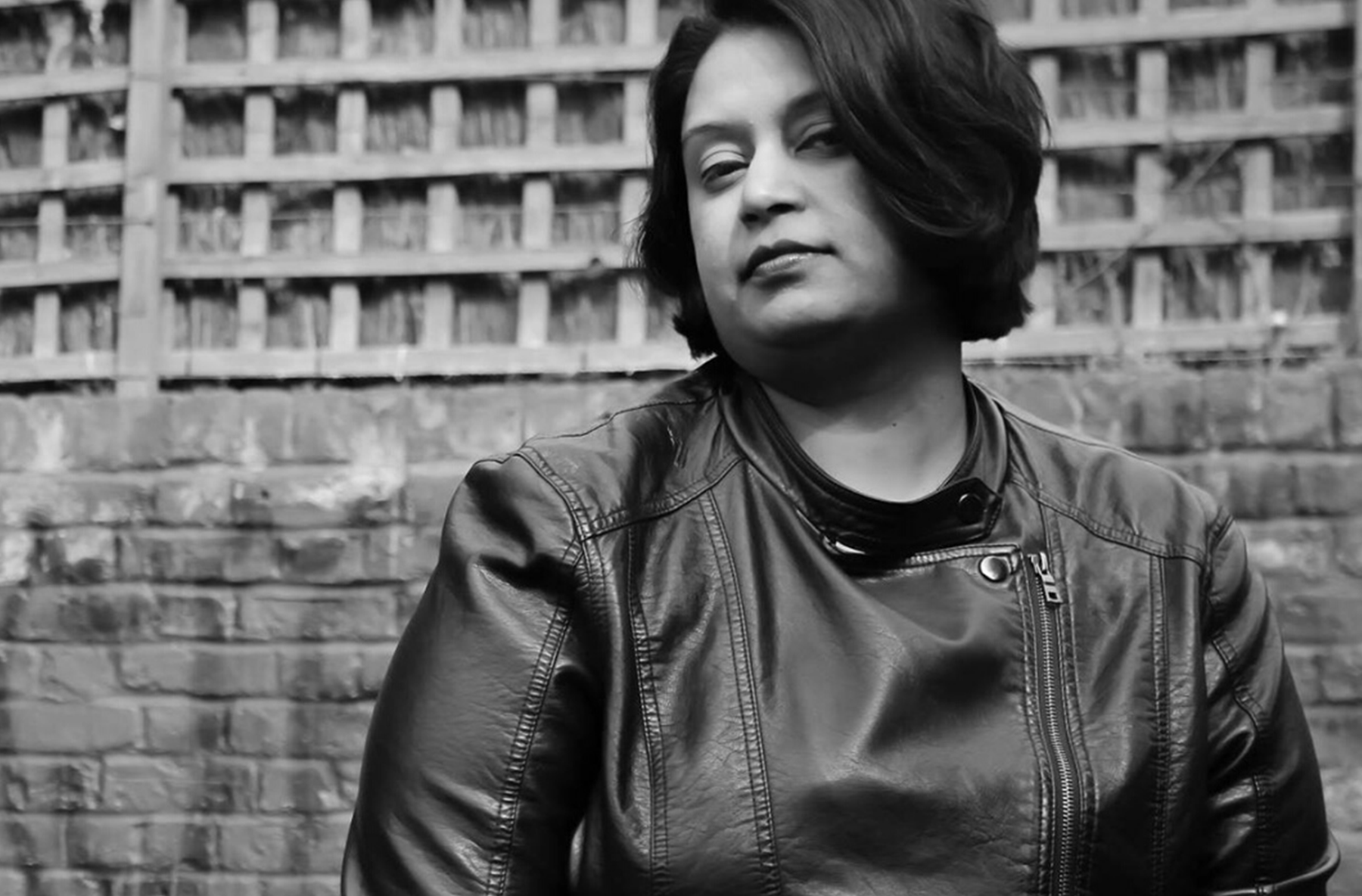 Trish Complete is a DJ, Producer and Sound Engineer from London, UK. Following the purest of paths from the dancefloor to the studio, Trish's efforts as an artist stem from being a devout raver in her late teens. Very much into the harder styles of dance music, she was inspired by the likes of ATB, PlanetFunk, Nadia Ali, Todd Terry and many others during the '90s. Trish studied the Music Production & Sound Engineering Degree at Point Blank music school. More info about that is available here.
Hey Trish, how's it going? For those who aren't familiar with you, could you give us an intro?
I am DJ music producer and sound engineer from London. I've been DJing in and around London for 7-years before joining Point Blank Music School. I was born in Bangalore and migrated to the UK during my late teens. People call me Trish – my stage name is Trish Complete.
Whilst studying and working on your own musical projects you've also been caring for your mother during the pandemic. That must have been challenging. Could you tell us a bit about your situation?
Yes, it was the most difficult and challenging time of my life. In the beginning, it was a big shock for me as I have never experienced something like this before. I never once thought that my mum would get it. It has shaken my whole family upside down. It was very important for me to be there for my mum to break the news fully to her. She was diagnosed with stage 3 cancer. I am so glad that we found the right supportive doctors in Bangalore. I was literally spending every day in the hospital, day and night, to be with her. It almost felt like I was working a live-in carer job whilst being a final year degree student.
I used to work on my beats and homework after she slept. It was like doing a day shift and night shift for me – I had to organise my time very carefully and be very disciplined otherwise it would have been a big mess. I had to avoid the whole world expect keeping in touch with some important people in my life. I had to get up early, do all the housework and also attend my classes online. I'd also stay late do the homework, look after the house, help my sister and balance my whole life. It was a massive weight on my shoulders but I'm so glad my mum had a piece of my caring and support. She says I am the best thing happen to her and she is so proud of me today for what I have achieved whilst being thrown into such a hard life. I have learnt something amazing about myself during these periods – I didn't know I was so strong. I was emotionally weak but psychologically I was strong and had to make myself stronger in order to make my mum strong. I had to smile every day in order to make my mum smile. I had to keep positive in order to keep everyone around me positive and make them believe there would be a solution to all the problems. It was very hard and I can't put it into words but I feel like if it hits again, I will be able to handle myself and others better. What doesn't kill you can only make stronger.
Even throughout all this, you've graduated from Point Blank with your Degree. What have you taken away from this experience?
Anything is possible if you put your heart mind and soul into it. With hard work, self-confidence and determination you can reach your goals and achieve anything.
You told me you remixed one of Roland Clark's tracks which got released on his label and charted on Beatport – congratulations! Could you tell us a bit more about this?
Sure, it all started during my DJing days. I fell in love with Roland Clark vocals, his powerful motivating voice just grabbed my soul and told me everything was possible. It gave me hope and some special power when listening and DJing back then. So, gradually I got in touch and expressed my fangirl feelings to him. We communicated even before I had made a track as I always used to buy all his tracks and play them in the club to show my support. One day as I was learning in PB I was playing around with one of his vocals and made the remix for fun. I thought I'd send it to him to get some feedback from the man himself and he said he loved it. I felt like someone had thrown flowers from the sky. I had this amazing feeling that my dream was about to come true.
At the time I was going through this big emotional rollercoaster with life, with all these things happening at the same time. It was one Hell of a journey and with Coronavirus hitting us in March it was all on top of everything at once. The track received massive support from Todd Terry, Siege, Marshall Jefferson, John Summit and others and was top 47 in the tech house chart. I  was overwhelmed by the support. That put me in a good place to crack on with my next record and a collaboration with Roland Clark himself.
This remix went on to spark a full release with Roland Clark. What's the story here?
Yes, I sent it to him for feedback and he really liked it. Luckily it was the sound of his label, so he organised it all for me. Ever since then I have become a much bigger fan of him and a collaborator. We've been working on some of our own tracks for next year.
You're an advocate for women in music having recently spoken at ADAM Audio's online National Women's Day seminar as well as running a large WhatsApp group for female creatives among other things. What advice would you give to other women looking to break into the industry?
We need more women to come forward and chase their passion for music. More brave women, more women who can use their voice to inspire and motivate others to do the same. It's not rocket science, it is possible – we can do it. If you are truly passionate and put all the hard work into it you can do it. It's like any other job, you have to love it every minute of every day otherwise it's not for you. Money might suddenly come and go but you have to remember why you got into music in the first place. Become more supportive of other women in the industry and go to networking events. Be in the circle, be in the room that will make it happen for you. Surround yourself with positive, supportive safe people and you can never go wrong. Trust your instincts and push yourself out of your comfort zone. Always draw a line when you need to and stand your ground. Grow your brand, grow yourself as an artist and invest in yourself go to school. Get involved in the local scene and support your friends. One day you will find yourself where you want to be. It won't happen overnight but with constant hard work and patience, you can get there. Above all that, don't forget to love yourself. Things are definitely changing for good in the future. We need to make it a friendly place where our daughters can come to do music and feel safe.
Are there any collectives or groups for female musicians that should be on our/other creative's radars?
Yes! My friends run a couple of groups and brands that you can check out and be included in if you're interested.
Toolroom started the #wearelistening project back in 2018 to invite more women musicians into the label. If you are interested to get your record signed to Toolroom Records, I'd highly recommend getting involved.
Also, shout out to In The Key Of She run by Sam Warren. It's a great source for any kind of advice, resources and support for other women in music. Thanks to Sam for helping me do a great interview in the very early days of my career.
Check out the Good Vibes Only group for women in music – they run a podcast for women in music and they do a lot of retreat and learning session too. Definitely check them out.
My mate Eve who I also met in PB is doing some amazing things for women in music definitely keep an eye on this platform as well.
Lastly, if you want to join my WhatsApp group, send a message or email me will get you added. You can send a request here!
How did you discover Point Blank?
When I was researching back in 2017, I literally typed into Google "the best school to learn in London". You guys were the top on the search and also pretty famous so an easy one to remember. I did research on a couple of other schools as well like Sub Bass, Toolroom, LSA and other universities but none of them were doing a proper degree course in music. So, it was my dream to get a degree done as I couldn't manage to get one due to personal reasons. It was my best option to apply to Point Blank. I felt really lucky to get enrolled after sending my personal statement. It was the happiest day of my life. That day changed my life for the good and I've never looked back.
Could you tell us a little bit about your time at Point Blank? Were there any things in particular that really stood out in your memory from studying here – this could be a technique you learned? A module? A lecturer?
To be honest, I enjoyed every minute of learning because it was all new to me. I knew absolutely nothing about music production so every module was new and very interesting to me. I cannot forget John Davies, the teacher of my first module and first music composition class. It felt like going to nursery as other students knew a lot more than me. I felt out of my depth at some points where I was lost but John made it very easy for me to digest the lessons and get through the first stage of my career. Also, I loved my sound design class with Stavros – it was on another level and just blew my head off. Since that day we have been friends – he is an amazing teacher, very knowledgeable and very easy to talk to. I can't forget to mention Danny De Matos, his sense of humour and knowledge made me fall in love with the film and TV course. Every time I make techno, I will always remember Danny and how lucky I was to have him for one week during my production portfolio – he nailed it. I loved that class very much because more than lessons it was a very motivational and highly-inspiring class. That was the icing on the cake for me. I needed to hear all those words from Danny to smash my goals.
How important do you feel seeking mentorship/guidance is to overcoming lifestyle issues, breaking down barriers and progressing as an artist?
It is very important to have someone to talk to or ask for advice when you are unsure about certain things. It is crucial to maintain relationships with people who are more experienced than you in the industry because, at the end of the day, you are not alone in this industry, it's important to ask for help when you need it otherwise it can be a very lonely and depressing place if you hit the wrong chord. It's easy to get carried away with all kinds of nonsense around us. It's better to trust and have someone who can give you feedback and help you grow as an artist.
What advice would you give other young creatives (or anyone else) going through a similar situation to yours and help make sure they stay focussed, motivated and creative?
Firstly, don't overdo it – but do everything in your power to succeed. Reach out to ask for help and guidance if you feel completely lost, don't know what to do or you're feeling confused. Speak to someone about your problems, there must be a way out of them. Noting is impossible. Without putting in your best don't expect any magic to happen, at the end of the day it's all about you. Without you, nothing will be possible. Make and set goals. Have a disciplined routine. Look after yourself. Don't fall for social media negativity. Don't compare yourself to others on the internet, everyone is from different background different abilities different countries and different upbringings. You are unique. It takes 10-plus years to smash something like a pioneer. They would have started 30 years back to get where they are, so never compare yourself to them. Take time to learn, take time to love every moment of it and be true to yourself.
What's next for you? Do you have any exciting projects in the pipeline you'd like to shout out?
Yes, something massive but cannot say anything yet. I cannot wait to shout about it everywhere haha. Something massive that I've been working towards for almost a year now is on the way. The news should be out soon! This wonderful journey has led me into something massive. It's an absolute dream come true moment for me next year. Also, I have started a few projects with my must-do collaborators – music producers in the industry for next year. So, it's all getting hot in the studio here, 2021 is going to be a massive year for me and others who have been patiently waiting for the world to open up. Crossing fingers for everyone who has some big dreams for next year. We are all in this together.
Socials: Instagram / Twitter / Facebook / SoundCloud
Successes such as these are common among our students and alumni. We can teach you how to DJ like the best of them at any of our schools. If you'd like to learn how to produce, then we can build your skills from the ground up with our range of degree programmes. For more information, you can contact us here.
We compile these every month showcasing students that have studied with us for any length of time at any of our locations: London, Los Angeles, China, Ibiza, Mumbai, and Online. If you're interested in learning the ins and outs of music with Point Blank, we're currently offering 25% off our selected online, LA and London practical courses until 31st December. So, be sure to sign up before this offer ends using the codes ONLINE25, LA25 and LONDON25.
Register to Access Free Courses, Plugins, Projects, Samples & More
When you register with Point Blank, you access an array of free sounds, plugins, online course samples and much more! Simply register below and visit our Free Stuff page to get your hands on a range of exclusive music-making tools and tutorials provided by the team. Fill your boots!
Register